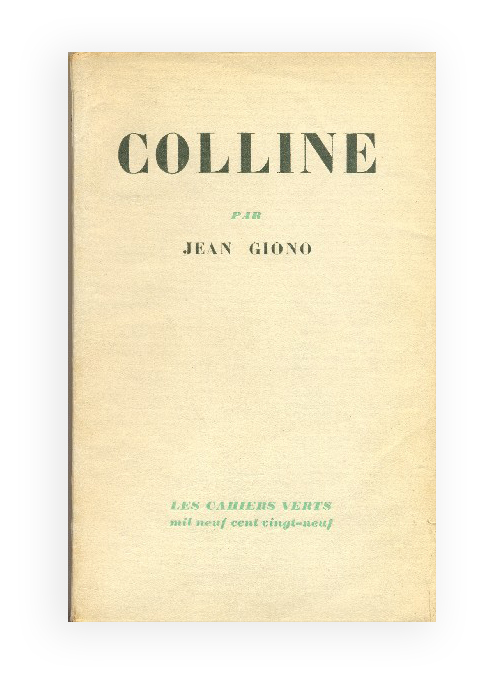 FIRST BOOK
GIONO, Jean.
Colline.
Paris, Bernard Grasset, Les Cahiers Verts, 1929.
8vo, pp. 201, one of 170 numbered copies on vélin pur fil; a very good copy, uncut in the original printed wrappers.
£450

Approximately:
US $0
€0
First edition of Giono's first book; it forms the first part of his successful 'Pan trilogy' with Un de Baumugnes (1929) and Regain (1930).

'With his Trilogie de Pan... Giono had an immediate impact on a reading public that shared his aversion for a civilization it believed responsible for the disaster of World War I. Conditioned by a youth spent reading the Bible and Homer, and listening to Provençal tales told at the fireside, he transposed into the novel the form and style of the oral tale, transforming his native Provence into a semilegendary realm peopled with beings halfway between peasantry and poetry; against a background of the recreation of the world, Giono set down words and actions in which simple, solid values resumed their place in contrast to the morals of a humanity he saw as decadent. This beginning-of-the-world universe, its joys and its labors, also its sorrows – love, death – belonged to the old utopian tradition calling for a return to primordial nature where mankind can once again find happiness' (Germaine Brée, Twentieth Century French Literature).
You may also be interested in...
KAFKA, Franz.
Ein Landarzt. Kleine Erzählungen.
First edition of this collection, including not only the title story and Ein Brudermord, but also Auf der Galerie, Vor dem Gesetz, Eine kaiserliche Botschaft, Ein Bericht für eine Akademie and eight other stories.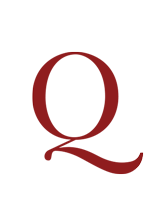 MARIVAUX, Pierre Carlet de Chamblain de.
Le Paysan parvenu: or, the fortunate Peasant. Being Memoirs of the Life of Mr. ––––. Translated from the French … London: Printed for John Brindley … Charles Corbett … and Richard Wellington … 1735.
First edition in English, originally published in French in the Hague in 1734-5. This is the second of the two important novels by Marivaux, which broke new ground in the art of writing fiction. 'Where La Vie de Marianne belongs to the moralizing and sentimental romance tradition, Le Paysan is a cynical comic novel of the way of the world, though both stories are full of subtle psychological observations. The tale is told in later life by the unashamed and good-humoured hero Jacob, who has risen from his peasant origins to a wealthy and respectable position as a tax-farmer thanks to his resourceful wit and his physical attractions. He profits amorally from the affections of a series of (usually older) women, some of them with reputations for piety; these adventures are recounted in a spirited style, with a sharp eye for the hypocrisy of the respectable' (New Oxford Companion to Literature in French).