[GRATTAN, Thomas Colley].
The Heiress of Bruges; a Tale of the Year Sixteen Hundred … In four Volumes …
London: Henry Colburn and Richard Bentley … 1830.
4 vols. bound in two, 8vo.; a fine copy, bound without the advertisement leaves at the end of vols. III-IV, in contemporary smooth red calf, blind central lozenge on covers, spines gilt (sunned), black morocco labels, gilt edges; bookticket of MacCallum's Library of Glasgow, armorial bookplate of Maxwell of Polloc.
£450

Approximately:
US $601
€510
First edition of Grattan's first novel, a sprawling historical romance set in the Low Countries during the time of Spanish occupation, charting the fortunes of the eponymous heiress and her numerous suitors alongside the military upsets of the period. It was 'one of the best historical romances of the day' (DNB), with editions at Brussels and New York, and translations into French and Dutch.

Born in Dublin, Grattan was distantly related to both the Duke of Wellington and the Parliamentary leader Henry Grattan; he spent most of his working life as a journalist on the Continent, first at Bordeaux, then Paris and Brussels. Two collections of his stories were published with the assistance of Washington Irving, who nevertheless thought him 'an arrant literary tradesman', and after his removal to Brussels he concentrated increasingly on historical fiction, for which the New Monthly Magazine lauded him as 'the Flemish Walter Scott'. He later served as British consul in Massachusetts.

Garside, Raven & Schöwerling 1830: 57; Loeber & Loeber G64; Sadleir 1062; not in Wolff.
You may also be interested in...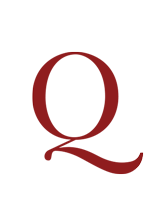 THE MADNESS OF KING GEORGE [MENDHAM, Thomas].
The wonder working Water-Mill displayed with its Apparatus, Appurtenances, Appendages, and Operations; or, the Mill to grind old People young; erected and practised by the well known Doctor, the learned philanthropic Friend of Farmer Hodge …
First and only edition, very rare, of this eccentric, provincially printed allegory: Pilgrim's Progress meets Tristram Shandy.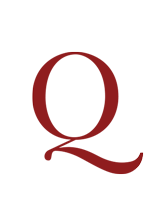 WILLIS, George Brandor.
View of Bayonne, taken from the sand hills on the left of the Adour, when occupied by the British forces on the 12 of March 1814, by Lieutenant George B. Willis, of the Royal Artillery. Dedicated with permission to the Rt. Hon. Earl Mulgrave, Master General of the Ordnance, &c. &c. &c. This print is intended to commemorate the illustrious return of Field Marshal the Duke of Wellington, and that proud period, when after a glorious career of victory, and the deliverance of Spain and Portugal by British valour and perseverance, the English standard was planted before the walls of Bayonne, and the legitimate sovereign of France recalled to add his seal to the general peace of Europe!
On his return from the Peninsular campaign, Wellington first took his seat in the House of Lords and was officially welcomed by the Queen at Buckingham House on 28 June, four days after the publication of this tribute by Edward Orme.