[HABINGTON, William].
Castara … the second Edition. Corrected and augmented.
London, Printed by B. A. & T. F. for Will: Cooke, and are to bee sold at his Shop … 1635.
12mo., pp. [16], 167, [1]; a very good copy in early nineteenth-century half green morocco and marbled boards; bookplate and monogram stamp to title-page of Sir William Grace, Baronet, purchase note(?) referring to the Hill sale of 1811. The Bradley Martin copy.
£3500

Approximately:
US $0
€0
Second edition, adding to the contents of the first edition (1634) a commendatory poem that reveals Habington's identity; a 'second part' with twenty-six new poems; and three prose characters: 'A Mistris' and 'A Wife' to introduce the two parts, and 'A Friend' to introduce the section of elegies on George Talbot at the end. This is the issue with the title-page to the second part dated 1635 rather than 1636.

'Castara' was Lucy Herbert, daughter of William Herbert, first Baron Powis, and the wife of the author, the metaphysical Catholic poet and playwright William Habington (or Abington), a figure on the fringes of the 'Sons of Ben'. Most of the rather chaste poems here are addressed to her, written during their clandestine courtship (they married in 1633). Others are addressed to friends at the court of Charles II, such as Endymion Porter, patron of Dekker, Herrick and others.

Leaf F12 is superfluous, interrupting the poem 'The Reward of Innocent Love' which starts on p. 118 and ends on p. 121 and repeating content printed elsewhere in the volume. The Grolier catalogue suggests that consequently it was 'probably cancelled in some copies', though we can find no evidence that this is the case.

STC 12584; Hayward 69.
You may also be interested in...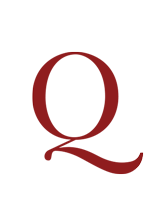 SHERBURNE, Sir Edward.
Salmacis, Lyrian & Sylvia, Forsaken Lydia, the Rape of Helen, a Comment thereon, with severall other Poems and Translations ...
First edition of a charming book of Caroline poetry, original and translated, in a most sympathetic and well-preserved collector's binding. This is the first issue; it was reissued in the same year under the title Poems and Translations, amorous, lusory, morall, divine, reflecting the divisional titles here: 'Erotica', 'Ludicra', 'Ethica', 'Sacra'.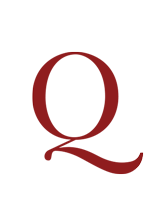 [HABINGTON, William].
Castara … the third Edition. Corrected and augmented.
First complete edition. The first two parts were published in 1634 and 1635-6. The third part (pp. 167-228) appears here for the first time, and turns from love to religious reflection. Where the first two parts had expressed their dominant themes (courtship and married love) with the prose characters of 'A Mistris' and 'A Wife', the third part opens with 'A Holy Man'. It contains his 'best and most mature writing' (Alott), including a sequence of 22 devotional poems.