EXTRACTS FROM SHAKESPEARE, MARLOWE, JONSON
HAYWARD, Thomas.
The British Muse, or, a Collection of Thoughts moral, natural, and sublime, of our English Poets: who flourished in the sixteenth and seventeenth Centuries. With several curious Topicks, and beautiful Passages, never before extracted, from Shakespear, Johnson, Beaumont, Fletcher, and above a hundred more. The whole digested alphabetically under the respective Heads, according to the Order of Time in which they wrote; to shew the gradual Improvements of our Poetry and Language. In three Volumes … With a historical and critical Review of this, and all the Collections of this kind hitherto published.
London, Printed for F. Cogan … and J. Nourse … 1738.
3 vols., 12mo., pp. xxiv, 288; [22], 312; [2], 312; title-pages in red and black; a very good copy in contemporary speckled calf, rebacked, spines gilt in compartments; ownership inscriptions of Herbert Fitzherbert and one other, cropped at time of binding.
£575

Approximately:
US $0
€0
First edition of this interesting antiquarian miscellany of literary extracts. The subjects, arranged alphabetically, range from 'Abbeys' to 'Youth' via 'Abstinence', 'Hypocrite' 'Mediocrity' 'Rebellion' 'Self-Murder', and 'Travel'. The authors quoted include Beaumont, Chapman, Davenant, Jonson, Marlowe, Shakespeare, Shirley and Webster and their contributions are arranged chronologically in order that the 'gradual improvements' might be seen.

The dedication to Mary Wortley Montagu, preface, and biographical notices on scarce authors are provided by William Oldys and, although he complained that his publisher had employed Dr. John Campbell to cut his preface before sending it to press, the review by him of earlier poetical miscellanies, beginning with the Mirror for Magistrates (1559), is likely the first of its kind. The compilation was esteemed by Thomas Warton who described it as the best he knew, and a few of the works quoted by Hayward are now lost, and survive only in Hayward's quotations (Oxford DNB).
You may also be interested in...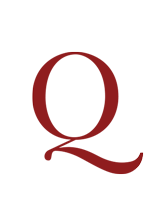 POSTLETHWAYT, Malachy.
Great-Britain's true system: wherein is clearly shewn, I. That an increase of the public debts and taxes must, in a few years, prove the ruin of the monied, the trading, and the landed interests. II. The necessity of raising the supplies to carry on the war, within the year. II. That such a design, however seemingly difficult, is very practicable: with a sketch of various schemes for that purpose. IV. An expedient which will support the public credit, in all times of public distress and danger. To which is prefixed, an introduction, relative to the forming a new plan of British politicks, with respect to our foreign affairs, and our connections on the continent. …
First edition of the last published work of that eighteenth-century British Mercantilist 'whose vision was undiluted by vestiges of humanitarism', most famous for his Universal Dictionary of Trade and Commerce (1751-1755), which was twenty years in the making (The New Palgrave).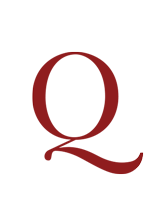 TENNYSON AND THE HALLAMS TENNYSON, Alfred, Lord.
Timbuctoo. A Poem, which obtained the Chancellor's Medal at the Cambridge Commencement, 1829. [Cambridge, John Smith, 1829.] [bound with:] LUSHTON, Franklin and Henry Sumner MAINE. Memoir of Henry Fitzmaurice Hallam. For private Distribution: [London: Spottiswoode and Shaw, c. 1851].
First editions. Timbuctoo, extracted from Prolusiones Academicae, is Tennyson's first named appearance in print. It is bound here with the rare Memoir of Henry Fitzmaurice Hallam, the second son of the historian Henry Hallam. His brother Arthur had died in 1833 at the age of 22, and became the subject of Tennyson's In Memoriam. Seventeen years later, just months after the publication of that work, Henry Fitzmaurice also died, in similarly tragic circumstances, at the age of 26.