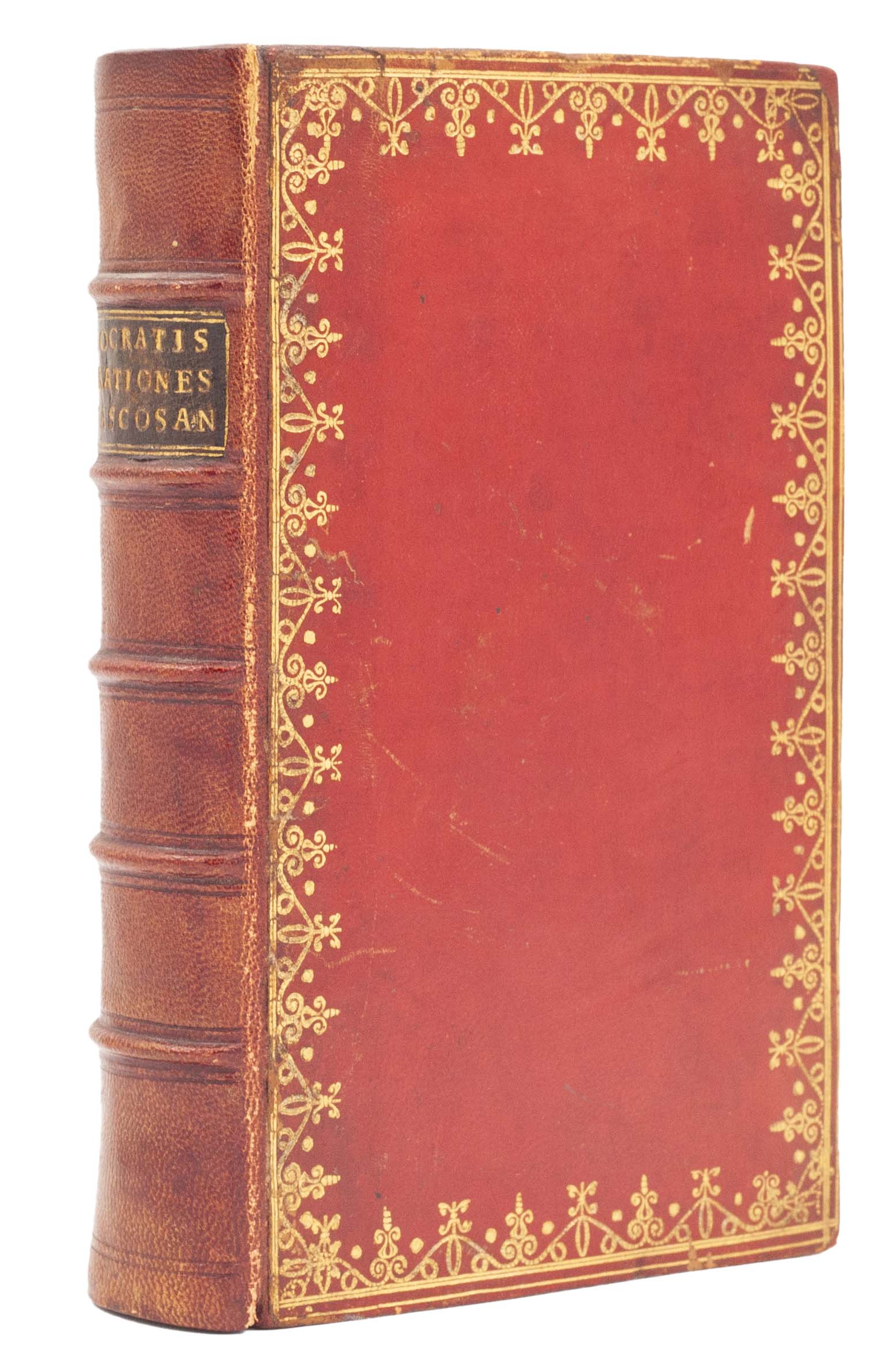 ISOCRATES.
Orationes et epistolae gravitatis et suavitatis plenae de Greco in Latinum pridem conversae, nunc recognitae, per Hieronymu[m] VVolfium Oetingensem ...
Paris, Michel de Vascosan, 1553.
8vo, pp. [xl], 509, [43]; printed in italic, some Greek text, elegant engraved initials; some light creasing to corners, small hole in title-page touching one word in imprint, a few marginal marks to pp. 125-135, closed tear to lower margin of Y2, small abrasions to pp. 406-7 touching a few words, otherwise a very good copy; 17th-century red morocco, gilt dentelle borders to covers, gilt board edges and turn-ins, marbled edges, rebacked with old spine label laid down, recornered; covers slightly rubbed and marked; bookplate of the library at Chatsworth.
£750

Approximately:
US $0
€0
A handsome Latin edition of twenty-one works by the Athenian orator Isocrates (436-338 BC) whose work was highly influential on later education, oratory and writing. Isocrates studied under Socrates and the sophists, before establishing a famous school of rhetoric which attracted pupils from all parts of the Greek world, offering a more practical training than that offered by Plato's more theoretical teaching. A pupil of Melanchthon, Hieronymus Wolf (1516-80) served as secretary and librarian to the wealthy merchant and collector Johann Jakob Fugger before securing his scholarly reputation with editions and translations of Isocrates and Demosthenes.

Michel de Vascosan (d. 1577), the son-in-law of Badius, established his Parisian press in 1530 and was celebrated 'for the unadorned elegance of his editions' (Oxford Companion to the Book).

BM STC French p. 237.
You may also be interested in...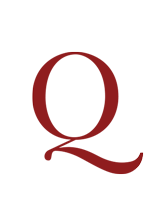 DEDICATED TO PHILIP SIDNEY HERODIAN and ZOSIMUS.
ΗΡΩΔΙΑΝΟΥ ΙΣΤΩΡΙΑΝΟΥ ΒΙΒΛΙΑ Η. Herodiani Histor. Lib. VIII. Cum Angeli Politiani Interpretatione, & huius partim Suplemento, partim Examine Henrici Stephani: utroque Margini adscripto. Eiusdem Henrici Stephani Emendationes quorundam Græci contextus Locorum, & quorundam Expositiones. Historiarum Herodianicas subsequentium Libri duo, nunc primùm Græcè editi.
First edition thus, dedicated to Philip Sidney (1554-1586), who even at this date was beginning to achieve mythic status as the hope of Protestant Europe – a community for which Henri Estienne, a Huguenot exile in Geneva, was defiantly catering. Estienne had met Sidney at Heidelberg in 1573, and they encountered each other again at Strasbourg and Vienna. In 1576 Estienne addressed his Greek New Testatment to Sidney. This is the only other book he dedicated to him. In his flattering epistle, he says that Sidney is so learned in reading Greek that translations are superfluous for him. 'Apparently a young aristocrat who could read Greek, especially one from the remote island kingdom of England, was an object of wonder' (Osborn, p. 89).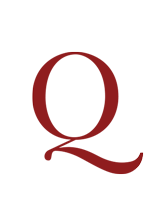 PAUSANIAS.
Weitere Beiträge zur Texteskritik des Pausanias von Hermann Hitzig. Dem Jahresbericht des Gymnasiums in Burgdorf vom Schuljahr 1875-76 beigegeben.