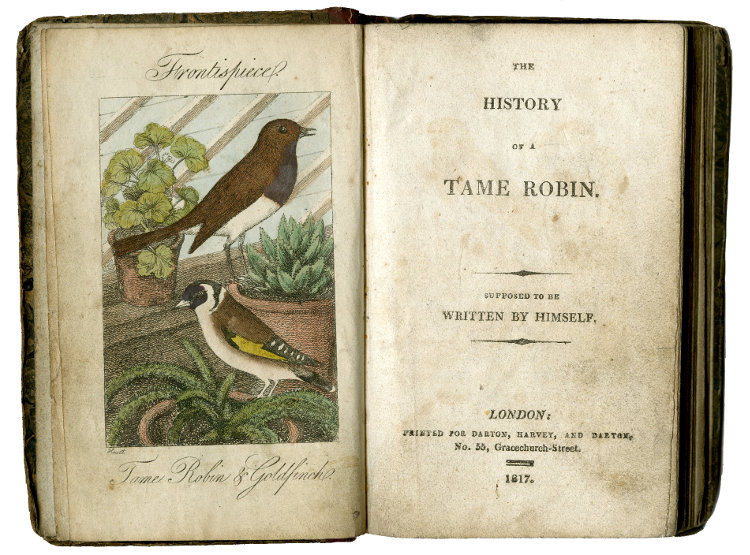 [KEENE, Marian].
The History of a tame Robin. Supposed to be written by Himself.
London: Printed for Darton, Harvey, and Darton … 1817.
12mo., pp. [2], 153, [1], with an engraved frontispiece, neatly coloured by a contemporary hand; slightly dusty, some light foxing, but a good copy in the publisher's original quarter red roan and marbled boards; boards and spine somewhat rubbed.
£325

Approximately:
US $439
€366
First and only edition. The tame Robin recalls a life of adventure enriched by human and avian friendships. A childhood spent in a school-room helped him attain 'a sufficient knowledge of literature to relate my adventures'. His life, though happy, is not without its vicissitudes: he loses a close friend, Goldey the goldfinch, to a bird of prey and spends a disconcerting time in the ownership of a spoilt child who starves sparrows to death.

This is the only known work by Marian Keene.

Darton G533.
You may also be interested in...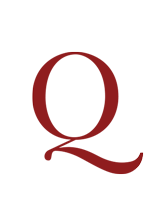 [STRACHAN'S ACTION, NOVEMBER 1805.]
Sir Richard J. Strachan's action with the French, off Rochefort: November 2 1805, in which the four French ships were taken.
This plan celebrating Strachan's action was published soon after news of the battle had reached England and before that of the British victory at Trafalgar had been announced. It depicts, with a numbered key, Strachan's four British warships fighting the four French ships of the line, commanded by Dumanoir, which had managed to escape Nelson's fleet at Trafalgar, as well as their accompanying frigates. Having pursued Dumanoir for two days across the Bay of Biscay, Strachan defeated the French off Rochefort, seizing all four French warships. The publishers proudly announce this victory 'as decisive, in every respect, and as glorious to its extent as any which has ever been achieved by British skill and gallantry. There have been few instances in which the antagonists have been so well matched . . . . The action commenced about noon and at half past three it ceased, the enemy having fought to admiration, & not surrendering till their ships were unmanageable'.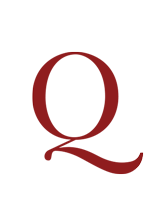 BAUDIER, Michel.
Histoire générale du serrail, et de la cour du Grand Seigneur, Empereur des Turcs. Où se voit l'image de la grandeur otthomane, le tableau des passions humaines, et les exemples des inconstantes prosperitez de la cour. Ensemble l'histoire de la cour du roy de la Chine . . . Derniere edition.
Fourth edition. This is one of two issues to appear at Rouen in the same year, the other bearing the imprint of Jean Berthelin. Baudier's much-read account of Turkish customs first appeared in 1624. The author was 'a popularizer of general knowledge of the Ottoman Empire, and by emphasizing the dramatic and melodramatic aspects of Turkish life, customs, and manners, probably did most to spread knowledge of Turkey through 17th-century France . . . . There is no evidence that Baudier ever visited the Levant' (Blackmer). Although the illustration of a giraffe he provides is one of the earliest to be widely diffused in Europe, his claim actually to have seen one in Constantinople is undermined by his description: 'ses jambes de devant sont quatre ou cinq fois plus hautes que celles de derriere.'