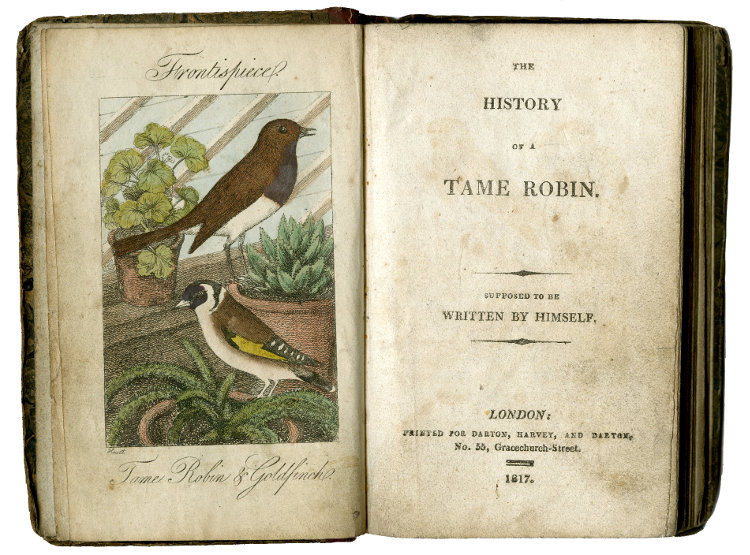 [KEENE, Marian].
The History of a tame Robin. Supposed to be written by Himself.
London: Printed for Darton, Harvey, and Darton … 1817.
12mo., pp. [2], 153, [1], with an engraved frontispiece, neatly coloured by a contemporary hand; slightly dusty, some light foxing, but a good copy in the publisher's original quarter red roan and marbled boards; boards and spine somewhat rubbed.
£325

Approximately:
US $423
€363
First and only edition. The tame Robin recalls a life of adventure enriched by human and avian friendships. A childhood spent in a school-room helped him attain 'a sufficient knowledge of literature to relate my adventures'. His life, though happy, is not without its vicissitudes: he loses a close friend, Goldey the goldfinch, to a bird of prey and spends a disconcerting time in the ownership of a spoilt child who starves sparrows to death.

This is the only known work by Marian Keene.

Darton G533.
You may also be interested in...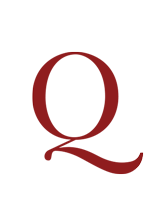 WALTON, Izaac.
The Lives of Dr John Donne, Sir Henry Wotton, Mr Richard Hooker, Mr George Herbert … to which are added some Letters written by Mr George Herbert, at his being in Cambridge: with others to his Mother, the Lady Magdalen Herbert, written by John Donne, afterwards Dean of St. Pauls …
First collected edition of Walton's celebrated lives of poets and divines. 'If its rarity was as great as its merit it would be one of the most coveted books of the period' (Pforzheimer). The biography of Wotton was published as part of Reliquiae Wottonianae (1651); Walton's life of Donne first appeared in the edition of Donne's LXXX Sermons in 1640; the biography of Hooker was first published in 1665; and The Life of George Herbert appeared in the same year as this edition.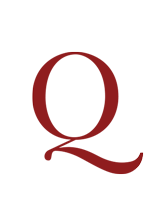 BOSWELL, James.
The Life of Samuel Johnson, LL. D. comprehending an Account of his Studies and numerous Works in Chronological Order; a Series of his epistolary Correspondence and Conversations with many eminent Persons; and various original Pieces of his Composition never before published: the whole exhibiting a View of Literature and literary Men in Great-Britain, for near half a Century, during which he flourished. In three Volumes. The second Edition, revised and augmented …
Second edition, the last published in Boswell's lifetime, revised throughout by the author with the help of Edmond Malone and with further new material that includes 'Additions ... received after the Second Edition was printed' (pp. [*i]-*xxii), 'A Chronological Catalogue' of Johnson's prose works (the first attempt at a bibliography, pp. *xxiii-*xxxi), and thirteen letters to Bennet Langton and one to the Earl of Bute (these turned up too late to be inserted in their proper places, and are added to the end of volume II).