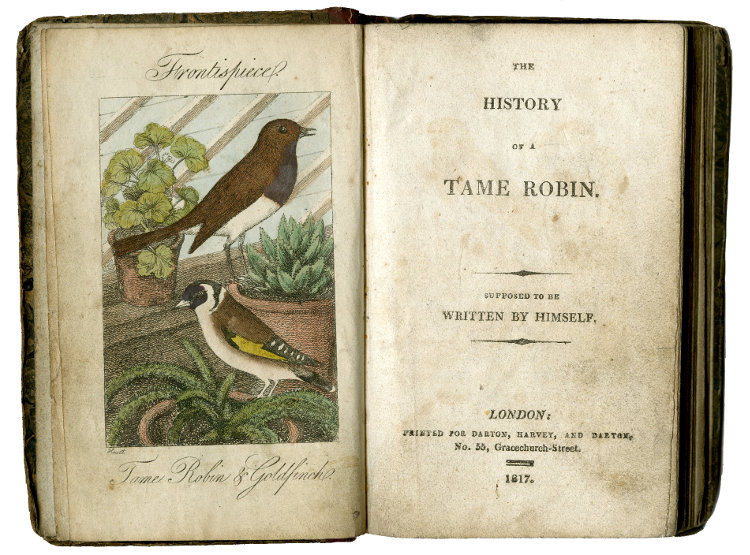 [KEENE, Marian].
The History of a tame Robin. Supposed to be written by Himself.
London: Printed for Darton, Harvey, and Darton … 1817.
12mo., pp. [2], 153, [1], with an engraved frontispiece, neatly coloured by a contemporary hand; slightly dusty, some light foxing, but a good copy in the publisher's original quarter red roan and marbled boards; boards and spine somewhat rubbed.
£325

Approximately:
US $0
€0
First and only edition. The tame Robin recalls a life of adventure enriched by human and avian friendships. A childhood spent in a school-room helped him attain 'a sufficient knowledge of literature to relate my adventures'. His life, though happy, is not without its vicissitudes: he loses a close friend, Goldey the goldfinch, to a bird of prey and spends a disconcerting time in the ownership of a spoilt child who starves sparrows to death.

This is the only known work by Marian Keene.

Darton G533.
You may also be interested in...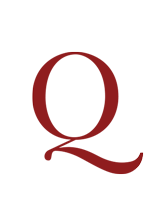 CLARE, John.
The rural Muse. Poems …
First edition of Clare's last collection of poetry, published as he was descending into penury and madness. His previous collection, The Shepherd's Calendar (1827), had sold badly and Clare found himself with an inclination to drink, but without money. He was committed to Allen's asylum at High Beach in Epping Forest in 1837, two years after the publication of this book.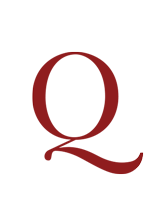 [PARIS CARNIVAL].
Carnaval 1929.
Fancy dress French style, a showcase of products available wholesale for the 1929 Carnival, from a costume merchant. Typically available by the dozen and the gross, though the most luxury items are available individually, made variously in cardboard, wax or linen, and beginning with simple dominos, the catalogue also includes full costumes for popular figures, including clowns, cowboys and toreadors. A section of masks for children includes a selection of animal heads as well as human faces; adult full-face masks are subdivided into multiple sections, including caricatures, grotesques, and masks with hairpieces and accessories. Half-face masks, as well as a sizeable selection of false noses and hairpieces, novelty hats, accessories (including lanterns and toy monkeys) are also available. Colin-maillard (blind man's buff) heads, which render the wearer wholly blind for entertainment purposes, have their own page. The catalogue concludes with a selection of Christmas decorations, while the inside back cover advertises further productions, including garlands, banners, flags and lanterns. A rare survival from the heyday of interwar merriment, when people were enthusiastic in their pursuit of everything lively and colourful to vanquish the recent memories of war. Predating the era of political correctness, the faces featured are from across the ethnographical spectrum, featuring stereotypical depictions of many races.