[KENT: POLHILL LANDS IN TWITTON].
Abstract 'transcribed from a Copy drawn by Mr Weller out of the Court rolls of Otford Manor' concerning the tenure and descent of 'certain lands late Joan Sandbeaches in the Yoke of Twitton' [in Shoreham] and 'certain lands called Tylefeilds in Otford' [eleven acres in the Yoke of Hale, opposite Twitton, on the south side of the Pilgrims Way], held by David Polhil in 1655, then passing to his grandson, also David, in 1659, then to this David's brother Thomas in 1659, and to David the son of Thomas in 1687 (when he was a minor).
[Otford, circa 1687].
1 page, foolscap, closely written, slight foxing, creased where formerly folded but in good condition.
£175

Approximately:
US $234
€198
At this time the various branches of the Polhill family were the leading landowners in Shoreham and Otford. This abstract lists the Courts held after the decease of the successive Polhils, and the admission of the successive heirs to the lands of Sandbeaches and Tylefeilds. It ends 'This is what Mr Weller has copied', and is followed by one paragraph concerning the tenure of Sandbeaches (part freehold, part copy-hold) and one very interesting paragraph concerning Tylefeilds:

'Also it appears that tho' the admittance of David Polhil esqr the present possessor of Tilefeilds was respited [at the Court holden 26 of October 1687]; yet that his father, his uncle, & his great Grandfather were admitted thereto in Otford Court, & paid the rent of 8s as for Copyhold of that Manor. Also whereas the land lies in Otford, it is known that the rental of the Quitrents of Shoreham, sold by K. Charles 2d to Sr John Banks, never claimed any thing at all in Otford, but in Shoreham only. As is to be seen by the old rolls by which Francis Everest of Shoreham, & his father before him, did use (being usually hir'd [?] by the Reeves of that Manor) to gather yearly the rents for K. Ch. 2d And since for Sr Joh Banks – which rolls are now in the hands of William Everest son of the said Francis.'

In the history of Shoreham, a Village in Kent the Everests are described as a well-known Shoreham family, but Charles II, Sir John Banks, the eminent financier and Kent M.P., and the sale of the quitrents of Shoreham are not mentioned. The 'old rolls' then in the hands of William Everest do not survive. The site of Tylefeilds is marked by the small modern estate named Great Till Close, off Pilgrims Way.

The precise location of Sandbeaches within Twitton is not known, and its extent is not stated here. An earlier David Polhil had presumably acquired Sandbeaches by marriage with Alice, the sister and heiress of Francis Sandbach of the Inner Temple and King's Bench.

We think that the Court Rolls for the manor of Otford for this period do not survive, and all the information here may be new.

Geoffrey Hewlett, 'Reconstructing a Historical Landscape from Field and Documentary Evidence: Otford in Kent', Agricultural History Review, XXI (1973), 94-110 [Tylfield, p. 108 and figure VII]; Dennis Clarke and Anthony Stoyel, Otford in Kent, 1975, chapters V-VI [on the Polhills, passim]; Malcolm White and Joy Saynor, Shoreham, a Village in Kent, [1989], pp. 65-6, 91-2.
You may also be interested in...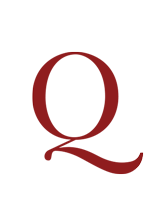 'One of [the] last fond reliques of Scottish independence'. SCOTT, Sir Walter (1771-1832), poet and novelist.
Copy of a letter to Colin Mackenzie.
Scott here discusses Scottishness with his long-term correspondent Colin Mackenzie. He discusses the gradual loss of the Scottish accent amongst the educated classes of Scotland, who are sent to England for their education, remarking, 'It is repugnant to my feelings to destroy what seems one of [the] last fond reliques of Scottish independence'.
IN RICARDO'S OWN HAND RICARDO, David (1772-1823), political economist.
Manuscript address panel to 'Mr. Mitchell Vote Office House of Commons' signed 'David Ricardo'.
The present address panel undoubtedly stems from a request for documents by Ricardo mentioned in a letter to John Ramsay McCulloch, of 2 August 1820, in which Ricardo writes as follows: 'I have been for sometime in this place [Brighton] enjoying the sea breezes ... The papers which I moved for respecting the duties on French and other wines I have directed to be sent to you. There is another set not yet printed which will continue the information till July last, they shall be sent to you also. I moved for them at the request of a committee of the trade, who expected that they would convey information on which they might found a petition which they would have requested me to present, but I understand that the facts which these papers disclose are not exactly as they expected, and therefore they have abandoned their intention of presenting a petition. I believe that they contain the information you wish to have. I hope you will find them useful. When I wrote to the vote office to request Mr. Mitchell to send the papers to you I mentioned the petition to which you refer presented by Mr. Sharp and begged if they had it to forward it to you. I fear it is of too old a date to be in the vote office' (Sraffa, The works and correspondence of David Ricardo, vol. VIII, no. 375).