ESENIN ATTACKED
KLIUEV, Nikolai Alekseevich.
Chetvertyi Rim [The Fourth Rome].
St Petersburg, "Epokha", 1922.
12mo, pp. 23; a very good copy in the original printed wrappers, minor dust-soiling.
£280

Approximately:
US $374
€317
First edition of Klyuev's attack on Esenin. 'Esenin recognized Klyuev as his "teacher", but Klyuev rejected Esenin's later "hooligan" manner, and the strained (and possibly homosexual) relations of the two men ultimately contributed strongly to Esenin's suicide. Klyuev's long poem "The Fourth Rome" is an attack on what Klyuev saw as Esenin's betrayal of the peasant ideal. Later, when Esenin committed suicide, Klyuev wrote his powerful "Lament for Esenin" and recited it at the memorial service' (Terras).

Tarasenkov p. 177.
You may also be interested in...
AKHMATOVA, Anna Andreevna.
Stikhotvoreniia [Poems].
First edition; the first post-Stalin collection of Akhmatova's poems to be published. It includes some of the poems from her suppressed collection of 1946, Poems 1909-1945, severely censored for this edition.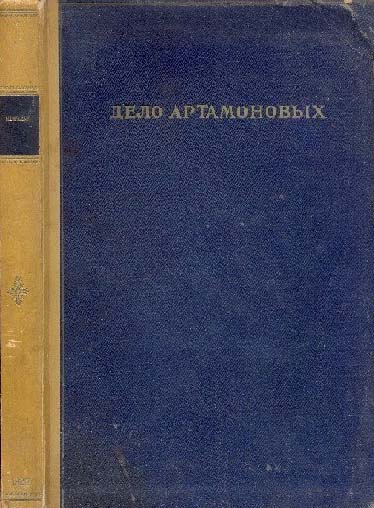 GOR'KII, Maksim, pseud. [i.e. Aleksei Maksimovich Peshkov].
Delo Artamonovykh [The Artamonov business].
First edition. '[Gorky's] best novel, The Artamonov Business (1925), follows the Artamonovs through three generations, from the uneducated grandfather, a strong and enterprising, lusty patriarch who starts a small factory and builds it into a major industrial plant, to a grandson, an intellectual and revolutionary whose generation will see the end of the Artamonov business' (Terras).