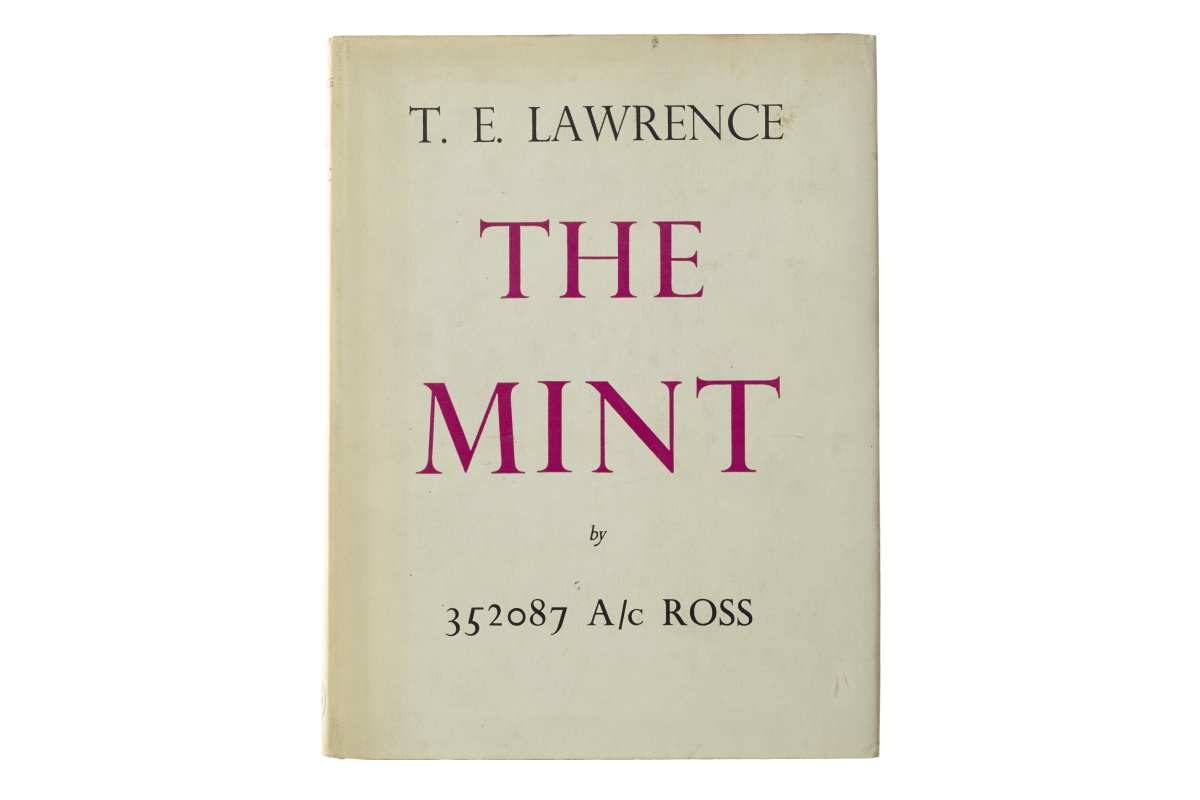 LAWRENCE, Thomas Edward.
The Mint. A Day-Book of the R.A.F. Depot between August and December 1922 with Later Notes, by 352087 A/c Ross. Edited by A.W. Lawrence.
London: The Alden Press for Jonathan Cape, 1955.
4to in 8s (246 x 185mm), pp. [2 (half-title)], 206; title printed in red and black; early ownership signature on front free endpaper; original RAF-blue buckram boards by A.W. Bain & Co. Ltd., spine lettered and decorated in gilt, upper board blocked in blind with RAF eagle device, top edges blue, dustwrapper, unclipped and retaining prices on both flaps; spine slightly faded, corners very lightly bumped, dustwrapper slightly marked and with slight creasing and chipping, otherwise a very good, clean copy.
£120

Approximately:
US $0
€0
First British edition, the trade issue. 'One of Lawrence's avowed purposes in joining the RAF, though not the only one, was to write of the ranks from the inside. He began immediately making notes when he enlisted in 1922. With his dismissal in January 1923, because of unfavourable publicity, the project was set aside, not to be taken up again until he was posted to India in 1927 [...] While in India he edited the text of his earlier notes and began revisions. In March 1928 he sent a clean copy of the revised text to Edward Garnett. Garnett had copies typed which were circulated to a small circle, among them Air Marshal Trenchard [...] Trenchard's concerned response led Lawrence to guarantee that it would not be published at least until 1950. Later revisions were made by Lawrence in the last months of his life with a possible view to publication in a private edition on a handpress' (O'Brien, pp. 119-120). Although an American edition was printed in 1936 to forestall a possible piracy, the present edition was printed from a later, revised version of the text and the type was set up by Cape in 1948. However, publication was delayed until 1955, when an officer described unfavourably by Lawrence died. The British edition appeared in two issues: the limited issue and the present trade issue 'which had all objectionable words lifted out of the text, leaving blank spaces' (loc. cit.).

O'Brien A173.
You may also be interested in...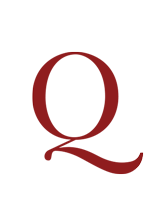 [ITALY.]
Studj bibliografici e biografici sulla storia della geografia in Italia. Publicata per cura della Deputazione Ministeriale …
First edition of a bio-bibliographical study of geographical history in Italy, published on the occasion of the second international geographical congress by the Italian geographical society. Contributors include Pietro Amat di S. Filippo, Gustavo Uzielli and Enrico Narducci. The work deals variously with Italian travellers, portolan charts and holdings of geographical texts in the main Italian libraries. Several indices are appended.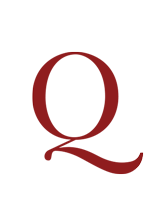 JOURNEY TO EMMAUS (A).
A sacred Dialogue ...
First edition, dedicated to Frederick, Prince of Wales, as Chancellor of Trinity College. This is the story from the Gospel of Luke that tells how, after the Resurrection, Jesus appeared two of his followers who were walking from Jerusalem to Emmaus. It takes the form of a dialogue between Cleopas and Matthias, lamenting ('Like Sheep when scatter'd o'er some dreary plain, / Their folds laid desolate, their Shepherd slain, / To the wide World poor helpless We are left, / Of Friends, of all that's dear bereft ...'). They encounter Emanuel, who asks 'Why walk ye thus disconsolate', but they do not recognise Him. ('O fools, O Slow of heart to understand'). Nonetheless they beg him to eat with them: 'Emanuel thus by kind Entreaties prest / The cottage enters: When their mighty Guest, / Yet unreveal'd, they at their humble Board / Had plac'd, in breaking Bread they knew their Lord; / And as they kneel'd, all trembling with Delight, / Worship to pay, He vanish'd from their Sight'.