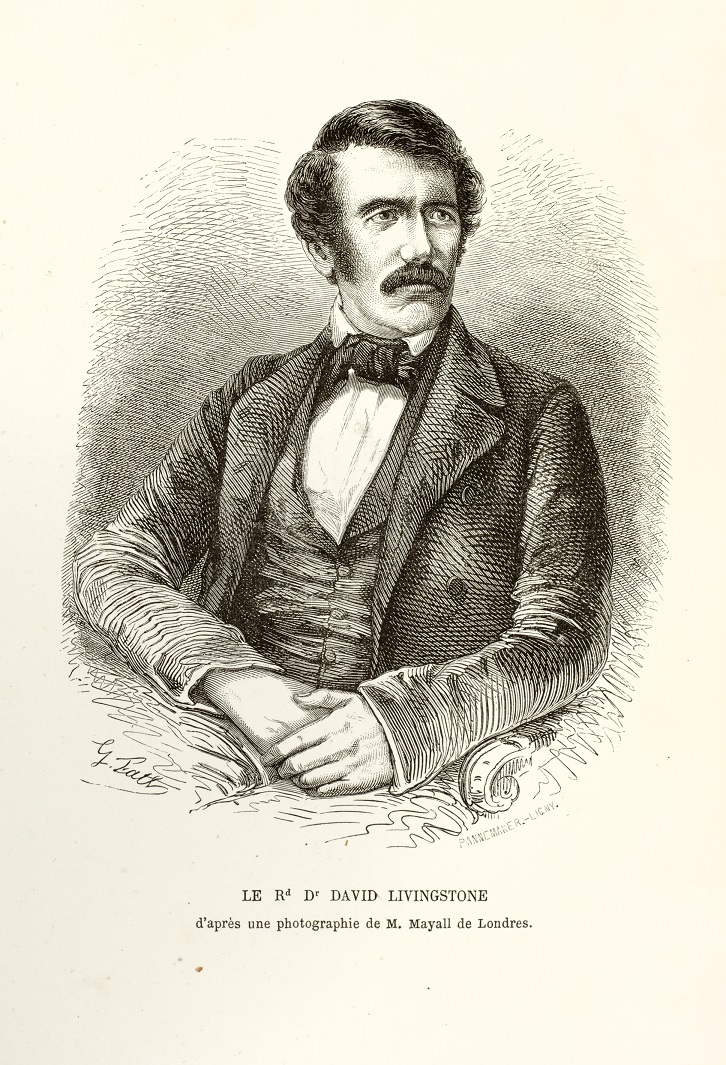 LIVINGSTONE, David.
Explorations dans l'intérieur de l'Afrique Australe et voyages à travers le continent de Saint-Paul de Loanda à l'embouchure du Zambèse de 1840 a 1856... Ouvrage traduit de l'Anglais par Mme. H. Loreau.
Paris: Imprimerie de Ch. Lahure et Cie for Librairie de L. Hachette et Cie, 1859.
8vo (238 x 151mm), pp. [6 (half-title, imprint on verso, title, verso blank, dedication, verso blank)], 759, [1 (imprint)]; wood-engraved portrait frontispiece with tissue guard, 24 wood-engraved plates by J.W. Whymper et al., one folding and with tissue guard, one folding geological section, and 2 folding steel-engraved maps by Erhard with routes added by hand in red, wood-engraved illustrations in the text; occasional light spotting, one map browned, another with skilfully-repaired tear; contemporary blue morocco backed, pebble-grain cloth, spine gilt in compartments, lettered directly in one, boards panelled in blind, all edges gilt; extremities very lightly rubbed, otherwise a very good copy; provenance: 'Louis', 1 January 1861 (gift from his siblings Edouard and Charlotte, presentation inscription on front fly leaf) — 'I.B.' (early initials in blind on upper board).
£250

Approximately:
US $334
€283
First appearance in French of Livingstone's Missionary Travels and Researches in Southern Africa (1857), describing his early years in the region and the first of his three great expeditions across the continent: 'Livingstone's services to African geography during thirty years are almost unequalled; he covered about a third of the continent from the Cape to the Equator and from the Atlantic to the Indian Ocean. He made three great expeditions; in 1853-6 (described in this book), 1858-64 and 1865-1873, of which the first and the third are the most important. During these years he explored vast regions of central Africa, many of which had never been seen by white men before. He first discovered the Zambesi River at Secheke and followed it northwards, eventually reaching the west coast of Africa at Luanda, Angola, and the east coast at Quelimane, Mozambique. In 1855 he discovered the great falls of the Zambesi and named them the Victoria Falls. He explored the Zambesi, Shire and Ruyuma rivers and found the salt lake Chilwa and Lake Nyasa [...] The geographical results of his journeys were of supreme importance, and made it possible to fill in great stretches of the maps of Central Africa which hitherto had been blank' (PMM 341).

SAB III, p. 134.
You may also be interested in...
PUZZLEWELL, Peter, pseud.
The Phœnix; or, a choice Collection of Riddles and Charades …
First edition thus, a very scarce illustrated collection of riddles and charades, abridged from an earlier Newbery publication. The charming illustrations throughout, new to this edition, make the work a sort of children's emblem book. Written solutions are also included at the end. A contemporary (juvenile) reader has added charmingly naïve charades for 'plate-rack', 'lark-spur' and 'Frankfort' in manuscript.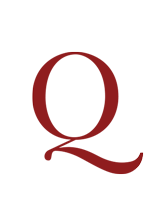 [ALEXANDRIA, Battle of, 1801.]
Plan of the action of the 21st of March fought near Alexandria by the French under Gn. Menou and the English under Sir Ralph Abercrombie.  Dated 'July 1st 1832'.
A detailed plan accurately illustrating the movements of the British and French armies at the battle of Alexandria. In it, Sir Ralph Abercrombie was fatally wounded but the action was considered a British victory as the French were forced out of Egypt soon after. This plan is signed 'J. W. Hamilton'.