'THE LANGUAGE IN WHICH OSSIAN COMPOSED'
MACFARLANE, Patrick.
A new and copious English and Gaelic Vocabulary, with the different Parts of Speech; in alphabetical Order. By P. Macfarlane, Translator of Dodderidge's Rise and Progress of Religion in the Soul, Blair's Sermons, Bunyan's Pilgrim's Progress, &c. &c.
Edinburgh: Printed [by R. Menzies] for the Author, and Sold by A. Constable and Co. Edinburgh. 1815.
[2], v, [1], 3-226; some dust soiling and foxing; uncut and partially unopened in original grey boards, edges scuffed, chip to head of spine; bookplate and cancellation stamp of Edinburgh University library.
£175

Approximately:
US $0
€0
The English-Gaelic Vocabulary was published alone, as here, at 5s.6d., or together with the Gaelic-English part at 12s.6d. The Gaelic scholar complied it because the 'want of an English and Gaelic Vocabulary has long been a desideratum with those who wish to be acquainted wth the language in which Ossian, the son of Fingal, composed and sung'. The work begins with a guide to reading and the rules of pronunciation, 'chiefly taken from those prefixed to the Gaelic Bible'. Macfarlane had corrected the proofs of the Gaelic New Testament of 1813 and of MacLeod and Dewar's Dictionary of the Gaelic Language (1831).
You may also be interested in...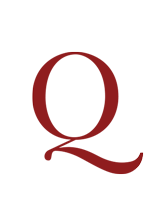 JOURNEY TO EMMAUS (A).
A sacred Dialogue ...
First edition, dedicated to Frederick, Prince of Wales, as Chancellor of Trinity College. This is the story from the Gospel of Luke that tells how, after the Resurrection, Jesus appeared two of his followers who were walking from Jerusalem to Emmaus. It takes the form of a dialogue between Cleopas and Matthias, lamenting ('Like Sheep when scatter'd o'er some dreary plain, / Their folds laid desolate, their Shepherd slain, / To the wide World poor helpless We are left, / Of Friends, of all that's dear bereft ...'). They encounter Emanuel, who asks 'Why walk ye thus disconsolate', but they do not recognise Him. ('O fools, O Slow of heart to understand'). Nonetheless they beg him to eat with them: 'Emanuel thus by kind Entreaties prest / The cottage enters: When their mighty Guest, / Yet unreveal'd, they at their humble Board / Had plac'd, in breaking Bread they knew their Lord; / And as they kneel'd, all trembling with Delight, / Worship to pay, He vanish'd from their Sight'.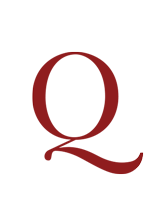 HOLROYD, John Baker, Earl of Sheffield.
Observations on the Impolicy, Abuses, and False Interpretation of the Poor Laws; and on the Reports of the two Houses of Parliament.
First edition. Holroyd (1735–1821) highlights current abuses of the Poor Laws and praises the efforts at reform then being debated in Parliament. 'There remains not a question that the Reports will encourage and promote various suggestions and useful observations, that will elucidate and enlighten still further this great, important, and interesting subject.' (p. 60). This process culminated in the great reform of the Poor Laws in 1834.