[MILL, John Stuart, witness].
Report from the Select Committee on the Income and Property Tax; together with the Proceedings of the Committee, Minutes of Evidence, and Appendix.
[London], Ordered by the House of Commons, to be Printed, 1 August 1861.
Folio, pp. xxxii, 302, iv ['Analysis of Index'], 51, [1]; MS pagination to alternate pages, else a good copy in recent cloth-backed boards.
£700

Approximately:
US $936
€793
First edition. This is the concluding report of the Commons Select Committee that had been responsible for investigating possible modifications to income tax policy. John Stuart Mill appeared before the Committee on the 18 June 1861, where he reiterated his central belief that the current system of income tax was unfair to those on small or temporary incomes, 'though I do not go nearly so far as many people in my estimate of the amount of that injustice' (p. 212).

The Committee ultimately shied away from embarking on a programme of fiscal tinkering, reasoning that 'the objections which are brought against [income tax], are objections to its nature and essence rather than to the particular shape given to it' (p. iv).
You may also be interested in...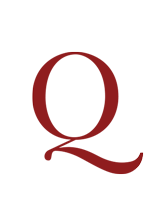 'VERY MODISH AMONG THE NOBILITY' CASOTTI, [Laurentio].
A New Method of teaching the Italian Tongue to Ladies and Gentlemen. Wherein all the Difficulties are explain'd, in such a Manner, that every one, by it, may attain the Italian Tongue to Perfection, with a marvellous Facility, and in a very short Time …
First and only edition, very rare, the only publication by Casotti, 'Italian Minister, and Professor', dedicated to Henry Petty, Baron Shelburne, (1675-1751) but printed at the author's expense.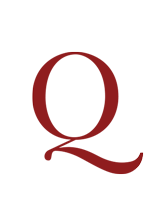 ELIZABETHAN SCHOOL BOOK OCLAND, Christopher.
Anglorum praelia, ab Anno Domini. 1327. anno nimirum primo inclytissimi Principis Eduardi eius nominis tertii, usque ad Annu[m] Domini 1558. Carmine summatim perstricta. Item. De pacatissimo Angliae statu, imperante Elizabetha, compendiosa narratio . . . Hiis Alexandri Nevilli Kettum: tum propter argumenti similitudinem, tum propter orationis elegantiam adiunximus.
First published in 1580, this is one of three closely similar 1582 editions of Ocland's Anglorum proelia which add two works at the end: Ocland's Eirēnarchia (a continuation of Anglorum proelia first published in 1582) and Alexander Neville's account of the 1549 Norfolk rising, De furoribus Norfolciensium Ketto duce (first published in 1575).