WITH CHARACTERS BY WEBSTER, DEKKER, AND DONNE
OVERBURY, Sir Thomas.
Sir Thomas Overbury His Wife. With Additions of new Characters, and many other Witty Conceits never before printed. The sixteenth Impression.
London, Printed by John Haviland, for A. Crooke … 1638.
Small 8vo., 160 leaves, unpaginated; a few scribbles on the title-page, some worming to lower blank margin at the beginning and in sheets N-O, torn corners C1 and K2 without loss, short tears just entering text on H1 and M1-2 without loss, and a few short marginal tears; an unsophisticated copy in original unlettered sheep, slightly shaken, corners worn and some erosion to leather on covers; later ownership inscription of John Baghott de la Bere of Trinity College Oxford, 1754.
£600

Approximately:
US $802
€679
Sixteenth edition of the most popular character book of the early seventeenth century.

Sir Thomas Overbury's poem, A Wife, now a Widowe, based on Ovid, was published posthumously, in 1614. The second edition, also 1614, adds some pieces in prose including twenty-one characters. The collection finally reached eighty-three characters by 1622, describing, among others, a good wife, a dissembler, a courtier, a flatterer, a sailor, an amorist, a 'wideman', a pedant, etc. The authors of these added characters included Webster, Dekker, Donne ('The true Character of a Dunce'), and others. Donne's contributions also included 'An Essay of Valour' and 'Newes from the very Country', one of the satirical newsletters at the end.

Sir Thomas Overbury (1581-1613) was a celebrated victim of court intrigue. A friend and adviser of James I's favourite Robert Carr, Viscount Rochester, he fell out with Rochester by opposing his liaison with Frances, Countess of Essex. Rochester turned the King against Overbury and contrived to have him imprisoned in the Tower, where he was slowly poisoned to death. The notoriety of the whole affair no doubt contributed to the popularity of Overbury's Wife and its gradual accretions.

The five small quarto editions that appeared in 1614 have always been difficult to find, but even the octavo editions from the 1620s and 1630s have now become elusive. This was the last edition to be printed before the Civil War and a change in literary fashion brought Overbury's star low. There were scattered later printings – 1655, 1664 and 1709.

STC 18919; Gwendolen Murphy, 'A Bibliography of English Character Books', Supplement to the Bibliographical Society's Transactions no. 4 (1925), p. 24.
You may also be interested in...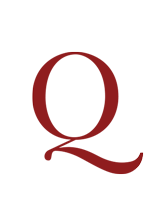 [PHILIPS, John].
Cyder. A Poem. In two Books …
First edition, first issue, on fine (but not large) paper. Though Williams suggests that ordinary paper copies belong to a first issue, and fine paper copies to a corrected second issue, both Hayward and Rothschild concur that both paper sizes exist in corrected and uncorrected states. The present copy has all the errors noted by Williams uncorrected as well the other features he associates with the first issue: the catchword 'when' on p. 68, p. 74 correctly numbered, and the asterisks at the foot of pp. 45 and 46.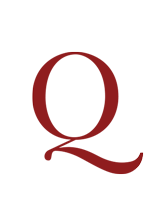 JOURNEY TO EMMAUS (A).
A sacred Dialogue ...
First edition, dedicated to Frederick, Prince of Wales, as Chancellor of Trinity College. This is the story from the Gospel of Luke that tells how, after the Resurrection, Jesus appeared two of his followers who were walking from Jerusalem to Emmaus. It takes the form of a dialogue between Cleopas and Matthias, lamenting ('Like Sheep when scatter'd o'er some dreary plain, / Their folds laid desolate, their Shepherd slain, / To the wide World poor helpless We are left, / Of Friends, of all that's dear bereft ...'). They encounter Emanuel, who asks 'Why walk ye thus disconsolate', but they do not recognise Him. ('O fools, O Slow of heart to understand'). Nonetheless they beg him to eat with them: 'Emanuel thus by kind Entreaties prest / The cottage enters: When their mighty Guest, / Yet unreveal'd, they at their humble Board / Had plac'd, in breaking Bread they knew their Lord; / And as they kneel'd, all trembling with Delight, / Worship to pay, He vanish'd from their Sight'.