POPE, Alexander.
Of false Taste. An Epistle to the right honourable Richard Earl of Burlington. Occasion'd by his publishing Palladio's Designs of the Baths, Arches, Theatres, &c. of Ancient Rome … The third Edition. London: Printed for L. Gilliver … 1731 [1732]. [With:]

POPE, Alexander. An Epistle to the right honourable Richard Lord Visct. Cobham … London: Printed for Lawton Gilliver … 1733. [and with:]

POPE, Alexander. Of the Characters of Women: an Epistle to a Lady … London: Printed by J. Wright for Lawton Gilliver … 1735.
London, L. Gilliver, 1731-1735.
Three works, folio, pp. 14, [2, advertisements]; pp. [4], 13, [3, blank and advertisements]; and pp. [2], 16, [2, advertisments], with a half-title; terminal pages slightly dusty in each work, but very good copies, bound together in modern boards.
£850

Approximately:
US $1136
€963
1) Third edition of Of false Taste, published on 15 January 1732, adding Pope's long letter to Burlington in reply to 'the clamour rais'd about this epistle'. This is the first of three issues, with the misprint 'Cielings' on p. 11. Griffith 267; Foxon P912.

2) First edition of Pope's third Epistle or 'Moral Essay', to Lord Cobham, now generally known by its half-title – 'Of the Knowledge and Character of Men': 'The wild are constant, and the cunning known, / The fool consistent, and the false sincere; / Priests, princes, women, no dissemblers here.' There was only one separate folio edition. Griffith 329; Foxon P920; Rothschild 1611.

3) First edition, second issue, with 'Flettstreet' corrected to 'Fleetstreet' in the imprint. The 'Lady' was Pope's friend Martha Blount, who eventually became his mistress. The 'Advertisement' is an inserted leaf printed as conjugate with the terminal advertisements (which are often wanting, but are present in this copy). Griffith 361; Foxon P917.
You may also be interested in...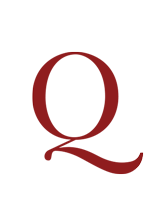 PRIOR, Matthew.
Poems on several Occasions.
First authorised edition, preceded by Curll's pirated collection of 1707. In the preface Prior complains that in Curll's edition poems by other authors have been misattributed to him and that some of his own poems are 'transcribed … so imperfectly, that I hardly knew them to be mine'. He divides the poems here into four categories, 'Public Panegyrics', 'Amorous Odes', 'Idle Tales', and 'Serious Reflections', but 'some of its most famous poems (Henry and Emma, An English Padlock, and Jinny the Just) do not easily fit into any one of these categories' (Oxford DNB).
FLORIOGRAPHY [POETRY.]
Anthology of manuscript floriographic poetry,
A collection of twenty-six apparently unpublished poems in manuscript, presented as an alphabetical acrostic. The poems express the perfection and the language of flowers – that is, the meaning embodied by each variety. Examples given here include ox-eye for patience, quince blossom for temptation, and yellow xanthiums for rudeness.