[PRADT, Dominique Georges Frédéric de Riom de Prolhiac du Four de].
Antidote au Congrès de Rastadt, ou Plan d'un nouvel équilibre politique en Europe.
London [i.e. Hamburg], 1798.
8vo, pp. [iv], xx, 318, [2] contents; with the ink inscription 'Earl of F. & S.' to the front wrapper; occasional spotting, else a nice, clean copy, uncut in the original paper wrappers, upper joint cracked at foot, spine perished in places but cords firm.
£250

Approximately:
US $334
€283
First edition of the Abbé de Pradt's first and most famous work. The entries for the present work in Barbier, Quérard and NUC (which gives a different pagination) all include 'par l'auteur des "Considérations sur la France"' in their transcription of the title-page. Our copy is completely anonymous.

The second Congress of Rastatt (1797–99), as mentioned in the title, 'was intended to rearrange the map of Germany by providing compensation for those princes whose lands on the left bank of the Rhine had been seized by France. It had no result, however, as it was ended by the outbreak of the European war' (Encyclopaedia Britannica, 11th edn).

A voluminous political writer, de Pradt (1759–1837) was elected to represent the diocese of Rouen at the États-Généraux in 1789, after which he emigrated with his archbishop to Hamburg to escape the Terror. It was in Germany that de Pradt began to write. On his return to France in 1798, he became Napoleon's first chaplain and, later, bishop of Poitiers (1805). See the Nouvelle biographie française XL, cols 970–973.

See Barbier I, 211; Quérard VII, 325 (incorrectly giving the date as 1778); not found in NUC.
You may also be interested in...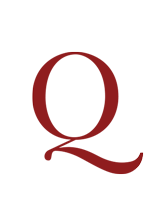 [SAY.] HODGSON, Adam.
A Letter to M. Jean-Baptiste Say, on the comparative Expense of free and slave Labour.
First edition, presentation copy, inscribed 'With the Author's best respects' on p. [iii]. Four years after the fourth edition of the Traité d'économie politique, Hodgson, an Anglican Evangelical writing on behalf of the Liverpool branch of the Society for Mitigating and Gradually Abolishing Slavery, upbraids Say for having denounced 'the slave-system as unjustifiable' while admitting 'that in a pecuniary point of view it may be the most profitable' (p. 1). Say (whose reply was published at the end of the second edition, also 1823) later agreed with Hodgson's case for the uneconomical nature of slavery.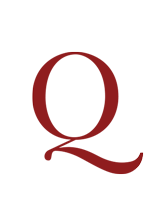 PARETO, Vilfredo.
Trasformazione della Democrazia.
First collected edition of four articles originally published in the Rivista di Milano between 5 May and 20 July 1920: 'Generalità', 'Sgretolamento della Sovranità centrale', 'Il Ciclo plutocratico', and 'I Sentimenti', with an appendix in which Pareto relates the pieces to the theory set out in his Trattato di Sociologia (1916). Along with the articles collected in Fatti e Teorie (1920), these represent the application, with some adaptation, of his major sociological ideas to history and contemporary development. They are an important source for his political ideas at the end of his life, when he engaged, ambiguously, with Fascism. See Placido Bucolo, The Other Pareto, pp. 248–53.