RAMUS, Petrus. (Commentator) - VIRGILIUS MARO, Publius.
Georgica, P. Rami professoris regii praelectionibus illustrata, ad Carolum Lotharingum Cardinalem. Parisiis, apud Andream Wechelum, 1564.
Paris, 1564.
(bound with:)

- - Bucolica, P. Rami...praelectionibus exposita: quibus poeta vita praeposita est... Editio secunda. Parisiis, apud Andream Wechelum, 1558. Paris, 1558

2 works bound together in one volume, 8vo; roman and italic letter; with printer's device on both titles and a few woodcut initials in the text, preliminary leaves of the first work erratically paginated, the preface following the title starting with page 11, but the work is complete, tear in one leaf repaired; good copies in an attractive contemporary binding of calf gilt, ruled in blind on both covers, spine and corners skilfully repaired.


£2000

Approximately:
US $2752
€2250
Second editions of Ramus' extensive commentaries on Virgil's two poems on country life, which he wrote in order to react against the dry doctrines of several French schools who based their teaching of nature on Aristotle's physics. He wanted to keep in contact with the concrete realities of nature and in this spirit his commentaries were composed, in which he often refers to Plinius and the Roman agronomers.

Adams V548 & V537; Ong 480 & 474.
You may also be interested in...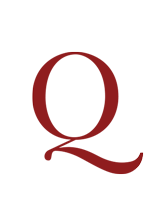 CHESTERFIELD INDICTED [PRATT, Samuel Jackson].
The Pupil of Pleasure: or, the new System illustrated. Inscribed to Mrs. Eugenia Stanhope, Editor of Lord Chesterfield's Letters. By Courtney Melmoth [pseud.] ...
First edition of an epistolary novel designed to illustrate the pernicious effects of Chesterfield's cynical precepts in the Letters to his Son. The Pupil of Pleasure, perhaps the first rejoinder in the form of fiction, posits a hero of 'birth, rank, figure, and character' who is brought up on Lord Chesterfield. Philip Sedley 'purchases the books, finds them agreeable to his palate, studies them paragraph by paragraph, thrives under his application, piques himself upon his progress, and ... sallies into the gay world, armed at all points, the Pupil of Pleasure'. The scene is Buxton, where he seduces first Harriet Homespun, the giddy young wife of a grave minister, then Fanny Mortimer, whose heart he had won and discarded before her marriage. On Harriet's demise Sedley (too late) is assailed by conscience, attempts suicide, and subsequently perishes, half-mad, on Fanny's husband's sword.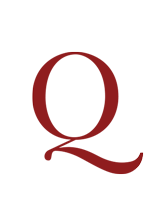 BY A FRIEND OF MARY SHELLEY [DODS, Mary Diana].
Tales of the wild and the wonderful …
First edition, a collection of five 'tales of diablerie' comprising 'The Prediction', 'The yellow Dwarf', 'Der Freischütz or, the magic Balls [i.e. bullets]', 'The Fortunes of De La Pole' and 'The Lord of the Maelstrom' (the last with separate notes).