WITH MUSIC BY HENRY LAWES
SANDYS, George.
A Paraphrase upon the divine Poems …
London, At the Bell in St. Pauls Churchyard. 1638. [Colophon: London, Printed by John Legatt 1637.]
Folio, pp. [22], 55, [13], 171, [1], 15, [1], 33, [1], wanting 3A1 (the very rare divisional title 'A paraphrase on the Lamentations of Jeremiah by G. S.', cancelled or torn for cancellation in almost all known copies; manuscript correction to one word on B3 recto (as in other copies we have seen); old repairs to foot of prelims, a little dusty, a few spots and stains; withal a good copy in contemporary calf, panelled gilt, covers scraped at foot, joints cracking.
£900

Approximately:
US $1203
€1019
First edition, the issue with the Dedication to Charles I on the title-verso.

The 'poet-adventurer' George Sandys, whom Dryden named 'the best versifier' of his age, had published an octavo collection, A Paraphrase upon the Psalmes of David, in 1636; here he adds paraphrases of Job, Ecclesiastes, and the Lamentations of Jeremiah, and a few songs collected out of prose books of the Bible, with commendatory poems from, among others, Henry King, Sidney Godolphin, Thomas Carew, and Edmund Waller, several meditating upon the growing troubles of the kingdom. Twenty-four of the Psalms are 'Set to new Tunes for private Devotion: and a thorow Base, for Voice, or Instrument' by Henry Lawes (1596-1662), 'the most famous songwriter of his age' and a friend of Milton (Oxford DNB). Probably intended for performance by the Chapel Royal, they are the first works by Lawes to appear in print, and some are still in use as hymn tunes today.

Bowers & Davis 4(a); Pforzheimer 852; STC 21725.
You may also be interested in...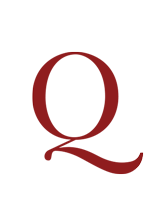 'FIRST OF THE ENGLISH POETS OF OUR AGE' SPENSER, Edmund.
The Faerie Queen: The Shepheards Calendar: together with the other Works of England's Arch-Poët, Edm. Spenser: collected into one Volume, and carefully corrected.
First collected edition, second issue, of the 'first of the English poets of our age, as his poems prove, written under the smile of the Muses, and with a genius destined to live' (William Camden). This volume contains all of Spenser's poetical works including Prosopopoia or Mother Hubberds Tale, which was left out of the 1611 issue, because of its allegorical attack on Lord Burghley, the father of the (then living) Lord Treasurer Robert Cecil.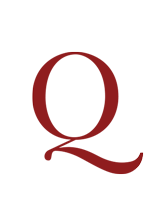 COLERIDGE, S[amuel] T[aylor].
Poems … second Edition. To which are now added Poems by Charles Lamb and Charles Lloyd …
Second edition of Poems on Various Subjects, 1796, but in large measure a new work, with a third of the former volume omitted and replaced by new material, including the fine 'Ode on the departing Year'. Thirty-six lines are added to the 'Monody on the Death of Chatterton' and other poems are heavily revised. This volume is also the first collection to include poems by Coleridge's friends Charles Lamb (who had contributed a few sonnets to the first edition) and Charles Lloyd.