THE DEFINITIVE TEXT OF GULLIVER
SWIFT, Jonathan.
The Works of J. S, D. D, D. S. P. D. in four Volumes … In this Edition are great Alterations and Additions; and likewise many Pieces in each Volume, never before published.
Dublin: Printed by and for George Faulkner, Printer and Bookseller … 1735.
Four vols, 12mo. in sixes, with a frontispiece to each volume, and the four maps and two plans in volume III (Gulliver); title-page, C5-6 and M1-2 in volume IV are cancels (as usual); mild dampstains to first few leaves of volume III, else a very good copy in contemporary calf, spines gilt, gilt edges, front joints cracking (that of volume IV nearly detached); early ownership signatures of Mrs. Mann.
£1250

Approximately:
US $0
€0
First 12mo. edition of the first collected Works of Swift, preceded by octavo edition earlier in the year. Here the chronological arrangement in volumes I and II has been altered and one piece, 'Prometheus' (a later insertion), moved from volume IV to its correct place in volume II.

Faulkner's editions of the Works were of great importance, including the first printing of 52 poems in volume II, two new 'Drapier's Letters' in Volume IV, and most importantly the the definitive text of Gulliver's Travels in volume III. Motte's 'basely mangled and abused' editions of 1726 had annoyed Swift, and here he took pains to restore all the passages that had previously been altered or omitted.

A fifth and sixth volume appeared in 1738, and further continuations would eventually take the collection to twenty volumes by 1769, but the present four volume collection is complete in itself. The 12mo. edition is far scarcer than the 8vo. Of the two dozen copies listed in ESTC, at least six lack one or more volumes.

Teerink-Scouten 49.

You may also be interested in...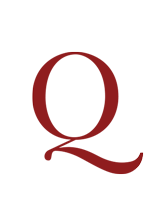 WITH CHARACTERS BY WEBSTER, DEKKER, AND DONNE OVERBURY, Sir Thomas.
Sir Thomas Overbury His Wife. With Additions of new Characters, and many other Witty Conceits never before printed. The sixteenth Impression.
Sixteenth edition of the most popular character book of the early seventeenth century.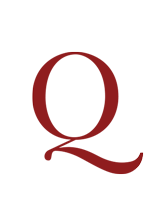 [ILLENGEN, von, and Jakob FUNCK.]
Plans und journals von denen Belagerungen des letzteren Kriegs in Flandern, zusammen getragen von zweyen ausländischen Capitainen in französischen Diensten.
First edition in German: a French-language edition was issued in the same year by the same publisher. An account of Louis XV's sieges in the Austrian Netherlands from 1744, when France joined the War of the Austrian Succession through an alliance with Prussia, to the conclusion of the conflict in 1748.