ENLIGHTENMENT EPILEPSY
TISSOT, Samuel August André David.
Traité de l'épilepsie ...
Paris, P.F. Didot, 1770.
8vo;[viii], 419; a few marginal paper flaws; occasional light browning; a very good copy in contemporary calf, slightly rubbed, upper joint cracking but firm.
£800

Approximately:
US $1068
€908
The scarce first edition of Tissot's important monograph on epilepsy, the "first book on this subject to show all the characteristics of Enlightenment in medicine. Written in the French vernacular, it is at once learned, scientific, and readable..." (Temkin, The Falling Sickness p. 229).

Though styled on the title as "tome troisième" of his Traité des nerfs & de leurs maladies, the present treatise was actually published before any other part of the larger work appeared in print. Tissot explains the reason for this in his preface.

Blake p. 454; NUC records three further locations, New York Academy of Medicine, University of Wisconsin, and Princeton; see Heirs of Hippocrates 980 for the Traité des nerfs & de leurs maladies ("one of the most significant portions of this work is his monograph on epilepsy").
You may also be interested in...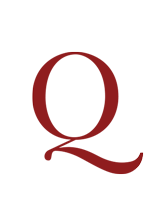 BLANCHON, Jacques.
Iacobi Blanchoni ucessiensis adversus Ludovicum beneventanum abbatem selestensem defensionum liber.
First edition of a very rare work of sixteenth-century Lyonnese Neoplatonism, an elegantly-printed de Tournes edition. Ostensibly a simple series of remarks against the theses of the (presumably sternly Scholastic) abbot of Selestan, this is a tract of Renaissance moral philosophy. The theme of dignitas hominis concentrated the philosophical efforts of several Lyonnese men of letters inspired by Ficino and Pico della Mirandola. Like Charles de Bovelles and P. Boaistuau, Jacques Blanchon systematically harmonizes Aristotle's philosophy and science with the hermetic thought associated with the writings of Hermes Trismegistus.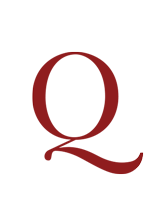 THE LIVER MORGAGNI, Giovanni Battista.
Epistolae anatomicae duae, novas observationes, & animadversationes complectens, quibus anatome augetur, anatomicorum inventorum historia evolvitur, utraque ab erroribus vindicatur.
FIRST EDITION. 'The two anatomical essays in this work constitute a detailed review of the anatomy and physiological functions of the liver. Although the historical aspects of the subject are emphasized, Morgagni includes many of his own observations' (Heirs of Hippocrates on the edition of 1762).