[WESTMINSTER ELECTION.]
A True and impartial Collection of Pieces, in Prose and Verse, which have been written and published on both Sides the Question during the Contest for the Westminster Election. In which are inserted, a great Number of serious, humorous, sarcastical, and witty Papers; omitted in the two Pamphlets already published on that Subject, &c. &c. &c.
London: Printed for W. Owen … 1749.
8vo., pp. [4], 91, [1]; small tear in gutter of title and first page, but a very good copy; disbound.
£750

Approximately:
US $1003
€849
First edition. A compilation of open letters to the electorate of Westminster, written during the violent 1749 election campaign. Despite the brutality which characterised the election the editor hopes the letters might be impartially considered for their merits: 'As many smart pieces were written in defence of each worthy candidate, the collecting them together in this manner, may not be unacceptable to the Public'.

The majority of the entries are signed by the defending MP [Viscount] Trentham (honorary title of Granville Leveson-Gower, afterwards first Marquess of Stafford). Trentham, opposed by Sir George Vandeput (whose missives also appear here), was narrowly re elected with Bedford's support but the election was so vicious that Vandeput's chief agent Alexander Murray, among others, was imprisoned in Newgate for acts of incitement.

Other inclusions appear under a variety of patriotic monikers and include satirical poems, explications of policy, anti-French sentiments, arrangements for hustings and factional meetings in coffee shops, as well as an oath made by one John Haines, in which he defends Trentham's honour and denies his Francophilia, which was sworn 'before me, H[enry] Fielding'.
You may also be interested in...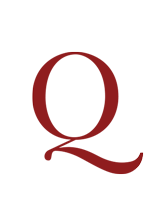 PALEY, William.
Caution recommended in the use and application of scripture language. A sermon preached July 15, 1777, in the Cathedral Church of Carlisle, at the visitation of the Right Reverend Edmund, Lord Bishop of Carlisle.
First edition. A sermon (on 2 Peter iii, vv. 15–16) preached by Paley, author of the celebrated Evidences of Christianity (1785), at the invitation of Edmund Law, Bishop of Carlisle. 'Paley's connection with the Law family greatly advanced his clerical career. He regularly spent vacations with John Law while they were Cambridge fellows, and they once met John Wilkes on one of their excursions to Bath and enjoyed an evening with him. Paley's "long and faithful friendship" with Law was acknowledged in the dedication to Horae Paulinae (1790). In 1777 Paley was invited to preach the visitation sermon in Carlisle Cathedral for Edmund Law' (Oxford DNB).
COLLUTHUS, of Lycopolis.
The Rape of Helen. Translated from the Greek ... And illustrated with the Notes of Michael Nicander. To which is prefix'd a Fragment of the Author's Life, from Suidas.
First and only edition, rare, of this translation of Collothus's Rape of Helen (Αρπαγη Ελενης), 'a short and charming miniature epic' (Cambridge Companion to the Epic) written in the late fifth century in Egypt in 392 hexameters.