ON RICHMOND HILL
BELVIDERE (The):
a Poem. Inscrib'd to Joseph Grove, Esq. of Richmond, in the County of Surrey …
London: Printed in the Year 1749.
Small 8vo., pp. 14; A2 a cancel (as usual according to Foxon), wanting the final blank leaf; slight offset from binding on title-page but a very good copy; disbound.
£2750

Approximately:
US $0
€0
First edition, rare (British Library and Yale only) of a very attractive description in verse of a country estate in Richmond. The first pages offer a prospect of the garden with its flowers and shrubs, shaded walks and arbours, a bower with the escutcheon over the door of the late Sir William Humble, Bart. (d.1724, presumably a previous owner), statues and ornaments, a wilderness, orchards, and a summer house. Footnotes explain in prose some of these features –

Near this Recess appears a sylvan Space,
Where Fortescue enjoys the Sweets of Peace ….

'Contiguous', the note explains, 'is the Vineyard, a pleasant retir'd spot belonging to the Right Honourable William Fortescue, Esq; Master of the Rolls, a Gentleman of the greatest Worth and Integrity'. William Fortescue was Pope's great friend, correspondent, and legal adviser, whom he addressed in the First Satire of the second Book of Horace imitated. Pope occasionally walked along the Thames from Twickenham to visit him (Maynard Mack).

From the garden the poet ascends to the Belvidere which gave the house its name, 'a large Room adjoining to the House, fronting the Church, on the South Side of the Garden, having not only an agreeable Prospect of the Town of Richmond, but a very extensive View of the Country' – the 'rival hamlets' of Highgate and Hampstead hills, the heights of Harrow concealing the stately ruins of Canons, and, 'a little less remote', Acton, Ealing, and 'straggling Brentford, best at Distance viewed', while 'Imperial Thames beneath us rolls unseen.' Then there are the houses of neighbours, notably the City magnate Sir Matthew Decker's mansion on the Green, and Samuel Child's, Lady Houblon's, and Jonathan Hall's. There is only a brief glance at Joseph Grove's own house with its pictures and useful books –

A Villa which resembles much thy Heart,
Enrich'd by Nature, open, free from Art …
Here may you long with Health and Freedom prove,
These Joys you value – and that Peace you love ….

Joseph Grove (d. 1764) was a wealthy attorney and, in retirement, an amateur biographer whose lives of Wolsey and the Earls and Dukes of Devonshire are chiefly notable for their elaborate use of slightly ridiculous copperplates. Sadly his house does not survive.

The Belvidere, which is dated 'Richmond, May 31, 1749' at the end, is not in Aubin, Topographical Poetry (a rare omission, probably because it is so rare). Foxon B188.
You may also be interested in...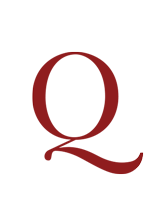 WITH A NEW APPENDIX ON POETIC DICTION WORDSWORTH, William.
Lyrical Ballads, with a Pastoral and other Poems, in two Volumes … Third Edition.
Second complete edition, with the Preface much enlarged and a new 'Appendix' on poetic diction (pp. 237-247 in volume II), one of the key theoretical texts of English Romanticism. For this edition, two poems were omitted, Coleridge's 'The Dungeon' and Wordsworth's 'A Character', several poems moved within the volumes, and numerous minor alterations were made throughout.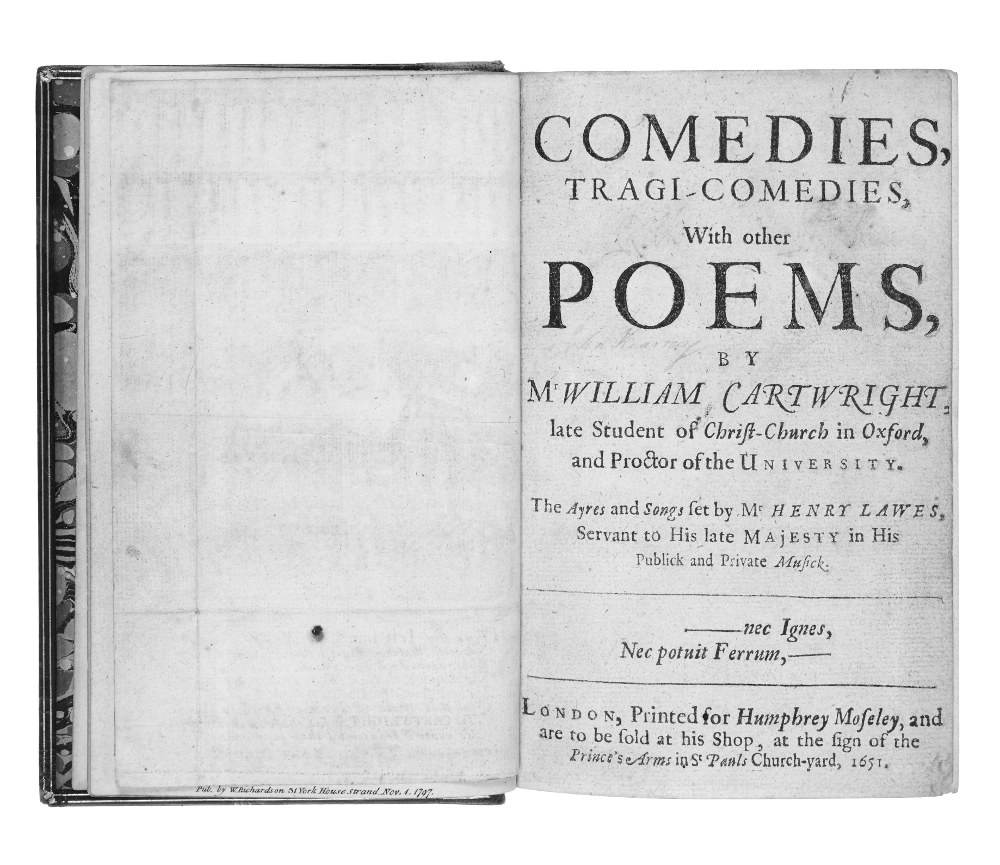 A FAVOURITE OF CHARLES I CARTWRIGHT, William.
Comedies, Tragi-comedies, with other Poems … the Ayres and Songs set by Mr Henry Lawes, Servant to his late Majesty in His public and private Musick …
First edition of the witty and elegant drama and verse of a celebrated 'son of Ben', who said 'My son Cartwright writes like a man'. According to Evelyn, Charles I reckoned The Royall Slave 'the best that was ever acted' after he saw it as the main entertainment on the royal progress to Oxford in 1636. When Cartwright died young of camp fever at Oxford in 1643, he was mourned personally by Charles, who wore black on the day of his funeral. No fewer than fifty-six commendatory poems by Katherine Philips, Henry, Thomas and Francis Vaughan, Izaak Walton, John Fell, James Howell et al. preface the work.