A[RNOLD, Matthew].
The Strayed Reveller, and other Poems. By A.
London: B. Fellowes …1849
Small 8vo., pp. viii, 128; a very good copy in the original green fine-ribbed cloth, covers and spine stamped in blind, spine lettered in gilt.
£600

Approximately:
US $817
€674
Added to your basket:
The Strayed Reveller, and other Poems. By A.
First edition of Arnold's first book, apart from the Rugby and Oxford prize poems Alaric at Rome and Cromwell. To conceal his authorship as 'A.' suggests a certain reticence about the volume, even though it contains a number of his finest early poems, including 'The Forsaken Merman'. Only 500 copies were printed, but while it may have sold badly, the traditional statement that the book was 'withdrawn from circulation before many copies were sold' (W. F. Prideaux) cannot be true as copies were still advertised for sale in Empedocles on Etna in 1852.

Hayward 256; Tinker 128.
You may also be interested in...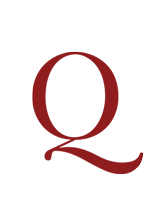 BRADLAUGH, Charles.
Catalogue of the library of the late Charles Bradlaugh.
Only edition of this private production, printed by Bradlaugh's daughter, Hypatia, at the press of her husband, a printer, 'not merely to publish a descriptive list of the volumes contained in the library in order to facilitate their sale, but to make somewhat of a memento of Mr Bradlaugh himself' (preface). The books, numbering several thousand, are divided into sections by subject, on General Subjects, Law and Legal Questions, Periodicals, Blue Books & Parliamentary Returns, Pamphlets and Booklets, all of which are priced, and with any particular features such as autograph copies marked. The final item in the catalogue is Bradlaugh's manuscript book, featuring a commentary on the Gospels penned in his adolescence. The work concludes with various advertisements for bound sets of his works and memorabilia of the man and his library.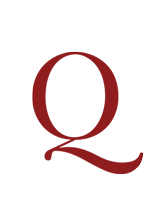 AN EARLY ANTI-RICARDIAN TRACT CALVERT, William John.
The demand for labour is wealth … Supplement to monopoly and taxation vindicated against the errors of the legislature.
Very rare first edition of Calvert's supplement to his own work, Monopoly and taxation vindicated etc., published in 1821. Calvert wrote anonymously in the name of 'a Nottinghamshire farmer', but here uses his name. The supplement argues that Britain's wealth and military success against France are derived from labour and productivity, which are driven by the high demand that wealth creates; should taxation be lowered and monopolies reduced, the result will be falling prices and a fall in demand, leading to catastrophes such as the famine in Ireland after the failure of the potato crop in 1816. Ricardo comes under fire for seeking payment of the national debt and reduction of taxes; so too do his forebears Adam Smith and Jean-Baptiste Say, the latter being found to be 'constantly in error'. On the contrary, Calvert claims, the wealth of Britain is to be found in its national debt. Calvert ends his account with a sarcastic addendum in which he presents a 'joke' bill that foretells, in falsely optimistic terms, the flight of all money from Britain, there being no demand for it there.