A[RNOLD, Matthew].
The Strayed Reveller, and other Poems. By A.
London: B. Fellowes …1849
Small 8vo., pp. viii, 128; a very good copy in the original green fine-ribbed cloth, covers and spine stamped in blind, spine lettered in gilt.
£600

Approximately:
US $839
€684
First edition of Arnold's first book, apart from the Rugby and Oxford prize poems Alaric at Rome and Cromwell. To conceal his authorship as 'A.' suggests a certain reticence about the volume, even though it contains a number of his finest early poems, including 'The Forsaken Merman'. Only 500 copies were printed, but while it may have sold badly, the traditional statement that the book was 'withdrawn from circulation before many copies were sold' (W. F. Prideaux) cannot be true as copies were still advertised for sale in Empedocles on Etna in 1852.

Hayward 256; Tinker 128.
You may also be interested in...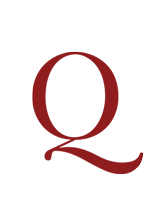 ELIZABETHAN SCHOOL BOOK OCLAND, Christopher.
Anglorum praelia, ab Anno Domini. 1327. anno nimirum primo inclytissimi Principis Eduardi eius nominis tertii, usque ad Annu[m] Domini 1558. Carmine summatim perstricta. Item. De pacatissimo Angliae statu, imperante Elizabetha, compendiosa narratio . . . Hiis Alexandri Nevilli Kettum: tum propter argumenti similitudinem, tum propter orationis elegantiam adiunximus.
First published in 1580, this is one of three closely similar 1582 editions of Ocland's Anglorum proelia which add two works at the end: Ocland's Eirēnarchia (a continuation of Anglorum proelia first published in 1582) and Alexander Neville's account of the 1549 Norfolk rising, De furoribus Norfolciensium Ketto duce (first published in 1575).
'CELESTIAL SCENERY, ELEGIES, TALES'BY A BERMONDSEY RHYMESTER HOGG, John.
Autograph poetical manuscript, apparently unpublished, comprising a preface dated 3 April 1825 and some forty long poems.
A fascinating volume of manuscript verse by an otherwise unknown poetaster, probably based in Southwark. In his grandiloquent Preface, Hogg explains that his poems are designed to excite in the reader the pleasurable contemplation of heaven, via 'the Study of Nature' and of our souls. 'Celestial Scenery, Elegies, Tales, &c will be found in this little work!'