THE NATURE OF ANTISEMITISM AND PREJUDICE
ADORNO Theodore W. Else FRENKEL-BRUNSWIK Daniel J. LEVINSON and R. Nevitt SANFORD.
The authoritarian personality.
New York, Harper Brothers, 1950.
8vo, pp. [iv]-xxxiv, 990; a clean, faultless copy, bound in the original blue cloth, spine direct-lettered gilt; in the original dust-jacket; some wear to the corners and edges of the dust-jacket and bumping to the top corner of the back cover.
£225

Approximately:
US $306
€252
Added to your basket:
The authoritarian personality.
First edition. Theodore Adorno is well known as having been a leading light of the Frankfurt School of critical theory. Less known, but nevertheless worthy of note, are his co-authors, each of whom made notable contributions to the field of psychology. The authoritarian personality is itself a groundbreaking work of social psychology, a study into antisemitism and the development of prejudice. Antisemitism made a significant mark on the lives of two of its authors: both Adorno and Frenkel-Brunswik were made refugees by the Nazi regime.
You may also be interested in...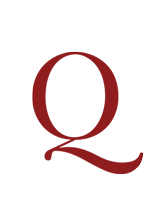 WYVILL, Rev. Christopher
A letter to the Right Hon. William Pitt …
First edition of this open letter by the York reformer Christopher Wyvill to Pitt, arguing against the prosecution of the war against revolutionary France, which Wyvill saw as both unwarranted and sufficiently expensive as to cause material hardship in Yorkshire. Wyvill was in any case disappointed in Pitt, who had failed to promote, as he suggested he might, the parliamentary and electoral reform that had been lobbied for by the Yorkshire Association and others over the previous fifteen years.
EDITED BY THOMAS HOLLIS SYDNEY, Algernon.
Discourses concerning Government … with his Letters, Trial, Apology, and some Memoirs of his Life.
Second Millar edition of Sidney's important Discourses, accompanied by other works. A prominent political theorist opposed to monarchy, Algernon Sidney (1623–1683) wrote the Discourses between 1681 and 1683, argues for armed resistance to oppressive government; the text, which 'places Sidney alongside Milton as the master of republican eloquence' and 'includes the only explicit seventeenth-century defence of "rebellion"' (ODNB), was found in manuscript on Sydney's arrest and unprecedentedly used as a second witness at his trial for high treason, with Jeffreys's justification that 'screbere est agere'. Convicted on the evidence of these Discourses, Sidney was executed, and his Discourses left unpublished for fifteen years.