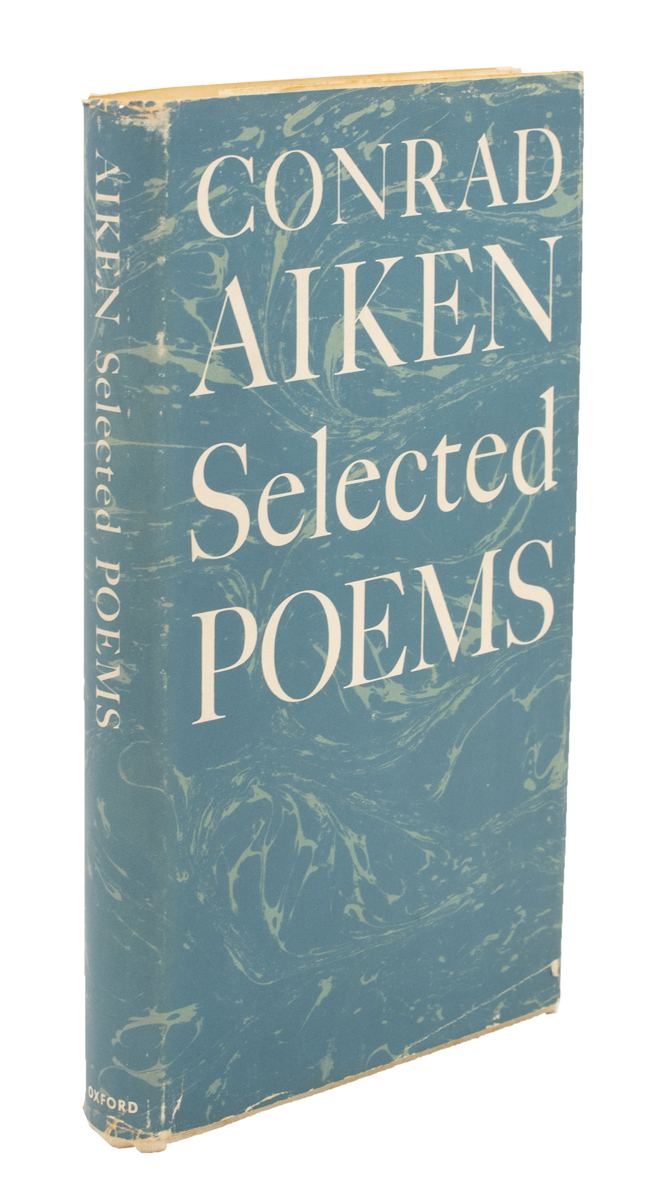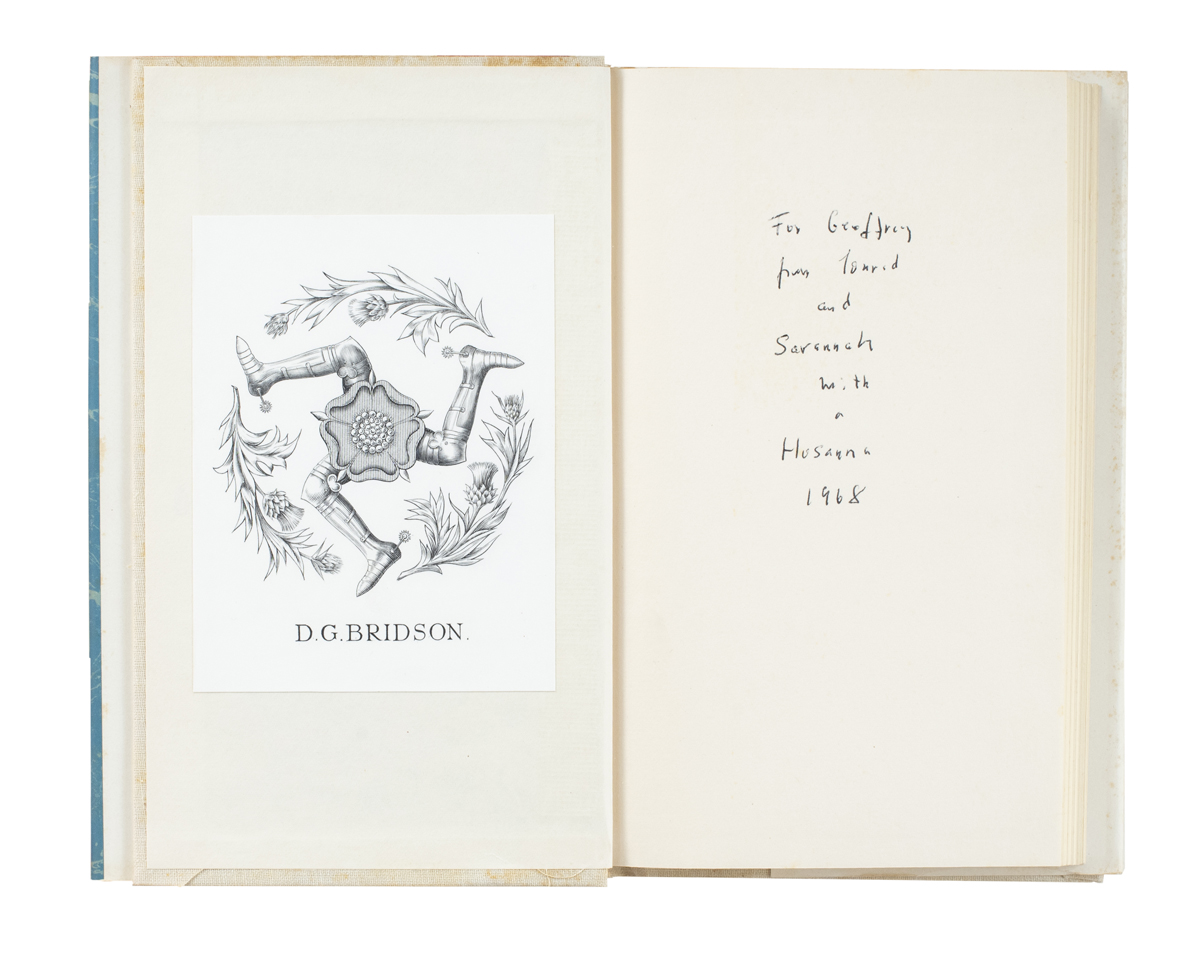 RECORDING AIKEN IN SAVANNAH
AIKEN, Conrad.
Selected Poems.
New York, Oxford University Press, 1964.
8vo, pp. vii, [1], 274; publisher's stone cloth, printed in blue and green; blue marbled dustjacket; a fine copy in a good jacket, some wear to edges; bookplate of D. G. Bridson.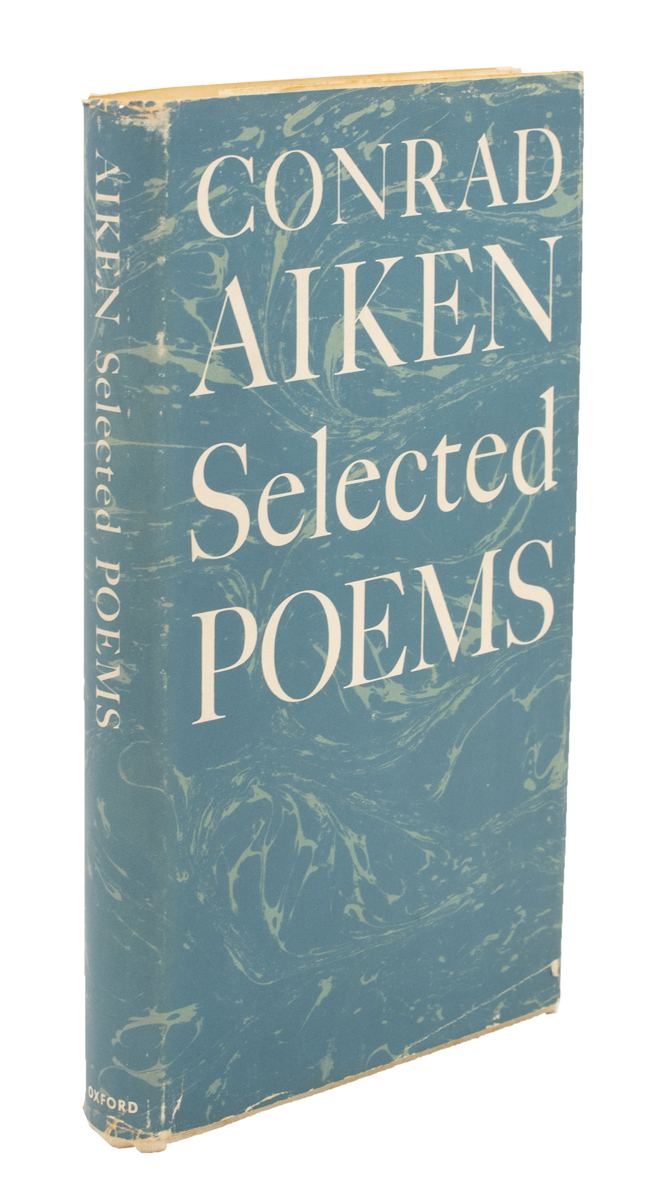 Added to your basket:
Selected Poems.
Second printing (first 1961), inscribed: 'For Geoffrey from Conrad and Savannah with a Hosanna 1968'. Born in Savannah, Georgia, Aiken spent winters there later in his life. It was in Savannah in April 1968 that Bridson recorded the unbroadcast interviews which provide a valuable insight into the traumas of Aiken's early life (see Butscher, Conrad Aiken: Poet of the White Horse Vale, p. 463).
You may also be interested in...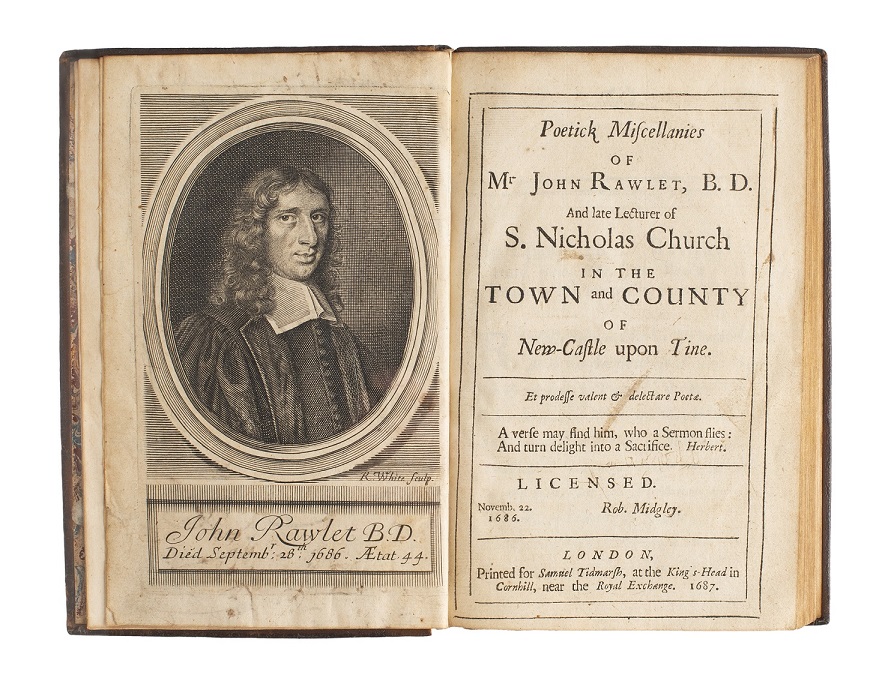 RAWLET, John.
Poetick Miscellanies …
First edition. Writing from the isolation of Newcastle, then a rural parish in fell country, Rawlet developed a mode of religious and descriptive poetry distinctly out of step with his own age, as is acknowledged by the editor in a verse preface: 'Reader, expect not here, the filth of th' Stage, / Poems that please, but more debauch the Age.' Rawlet's poems, such as 'On a great Thunder and Storm', 'On a Cross with a Crown upon it, in Burton, betwixt Lancashire and Kendale', and 'On the sight of Furness Fells', while looking back to Herbert in their weaving of the spiritual and the physical, please more by their anticipation of the topographical and sentimental concerns of the succeeding century.
[D'URFEY, Thomas].
Butler's Ghost: or Hudibras. The Fourth Part. With Reflections upon these Times …
First edition of D'Urfey's sequel to Samuel Butler's burlesque poem Hudibras, the most celebrated satire of the seventeenth century, published in three parts in 1663-78. Written in hudibrastic metre, the two cantos of Butler's Ghost follow the progress of Butler's eponymous hero from an interrupted suicide attempt, to a joyous engagement to a 'cunning' widow, and thence to unhappy cuckoldry, when he discovers his new wife and his friend Stalliano in 'undecent manner' on his wedding day. D'Urfey turns Butler's Presbyterian Knight into a Whig and paints scathing portraits of such contemporaries as Titus Oates ('Doctoro') and Shaftesbury ('Pygmy').