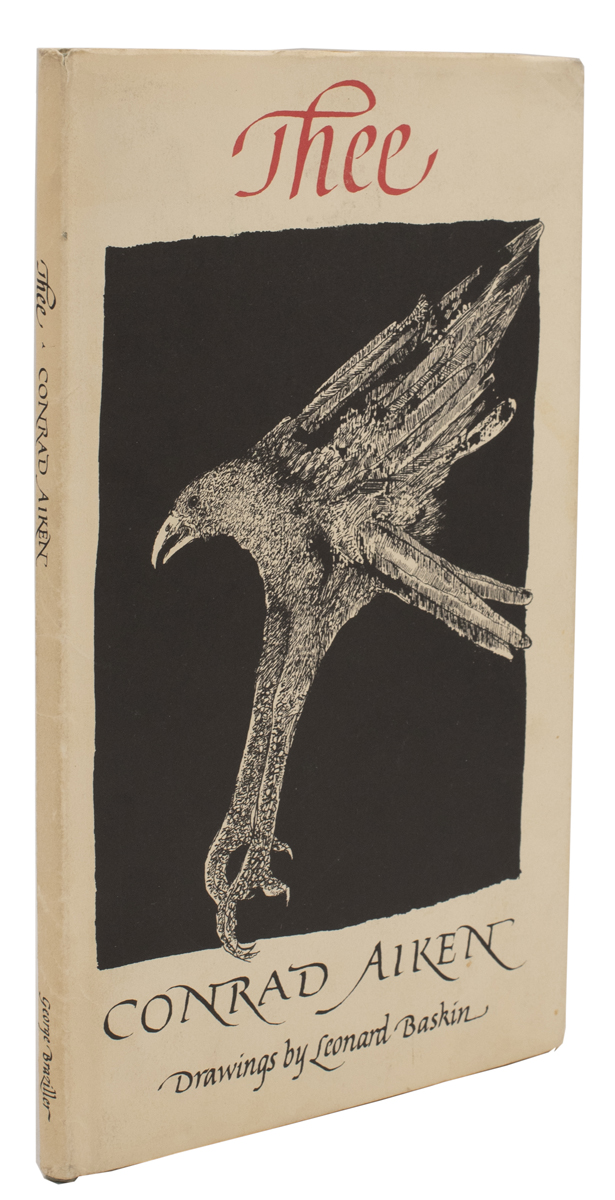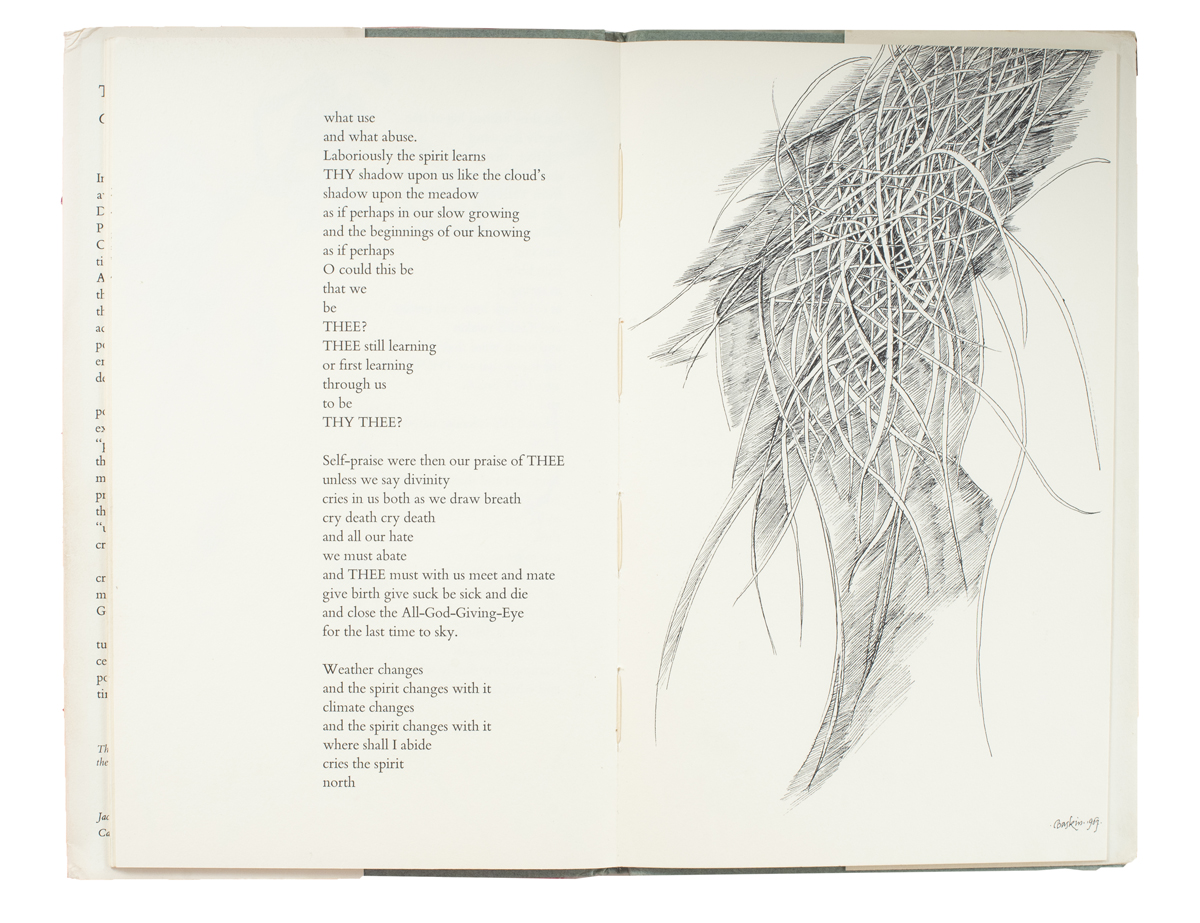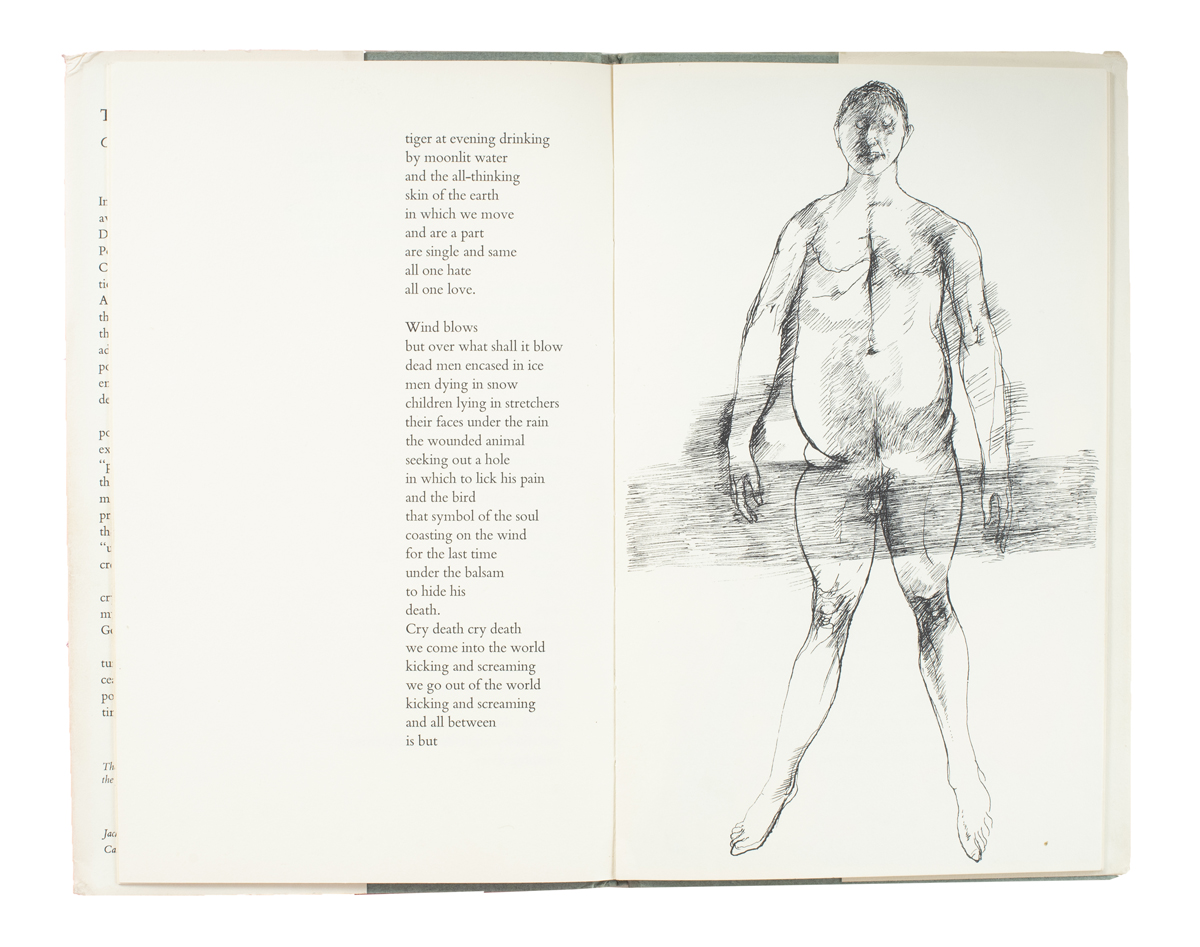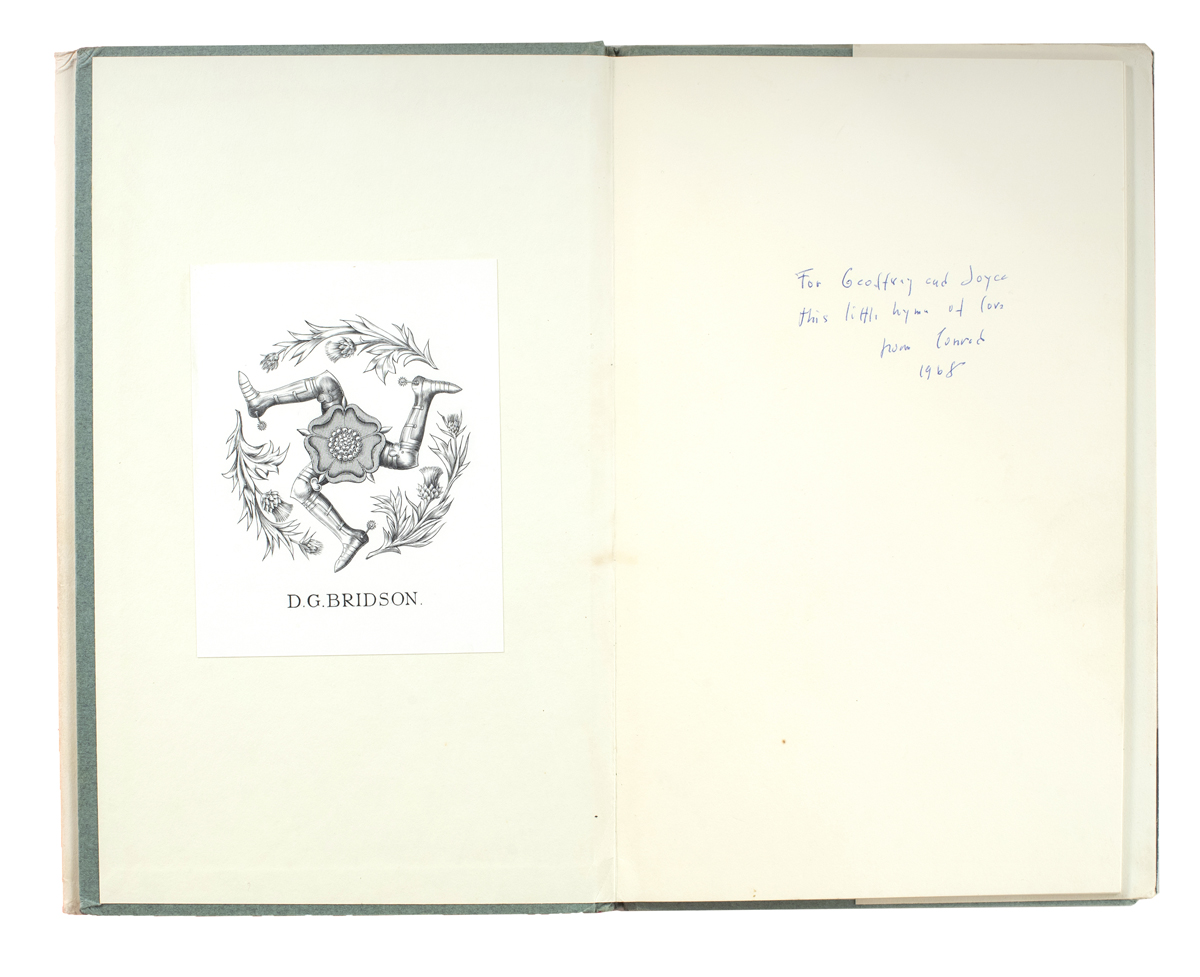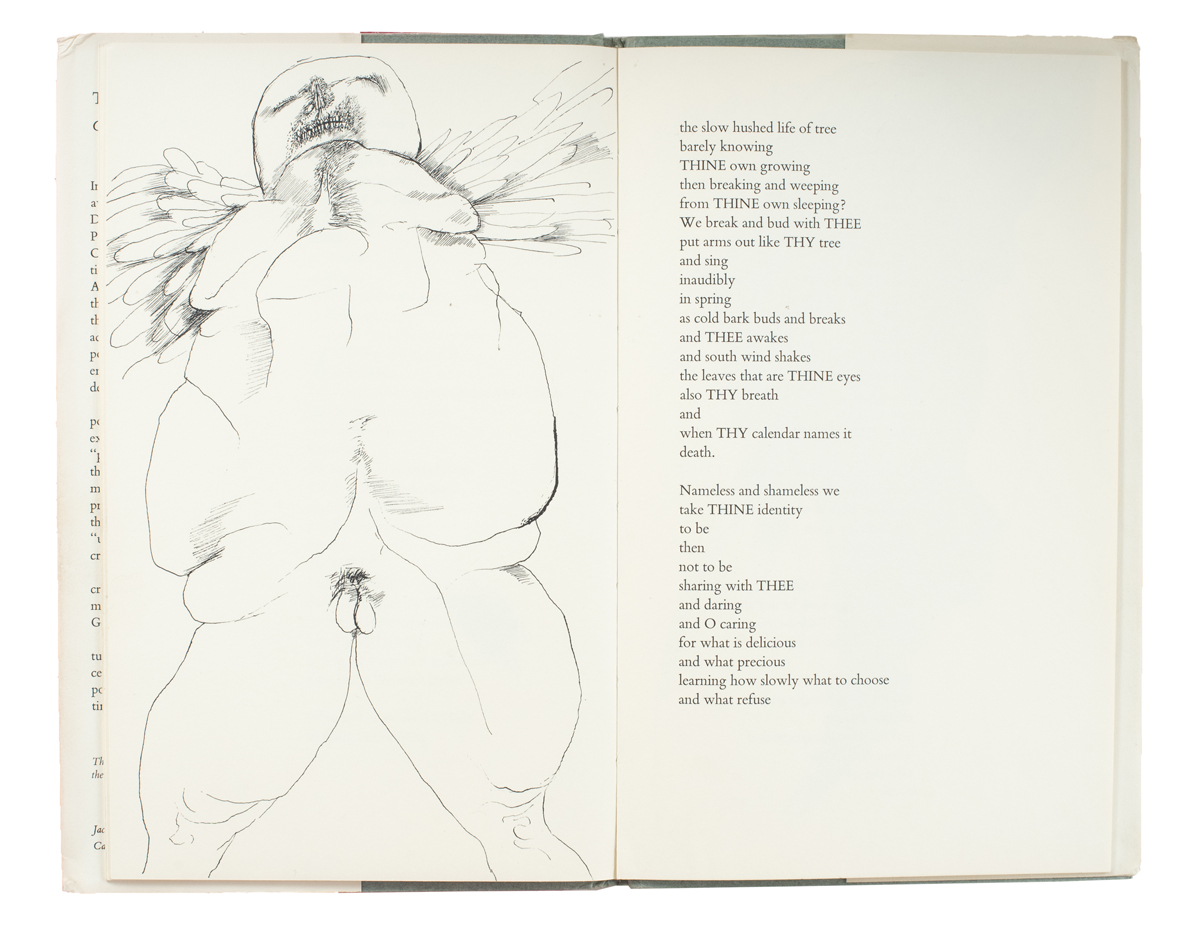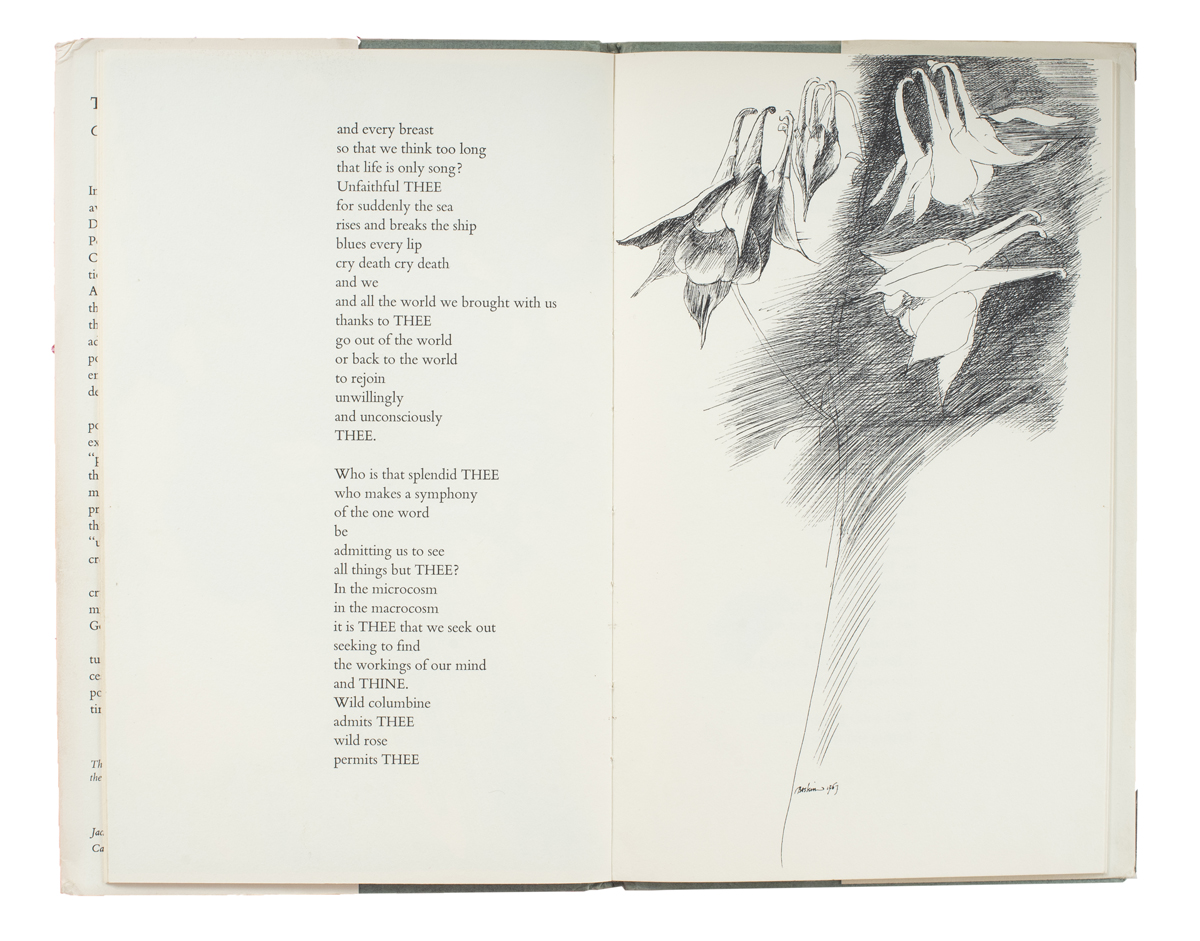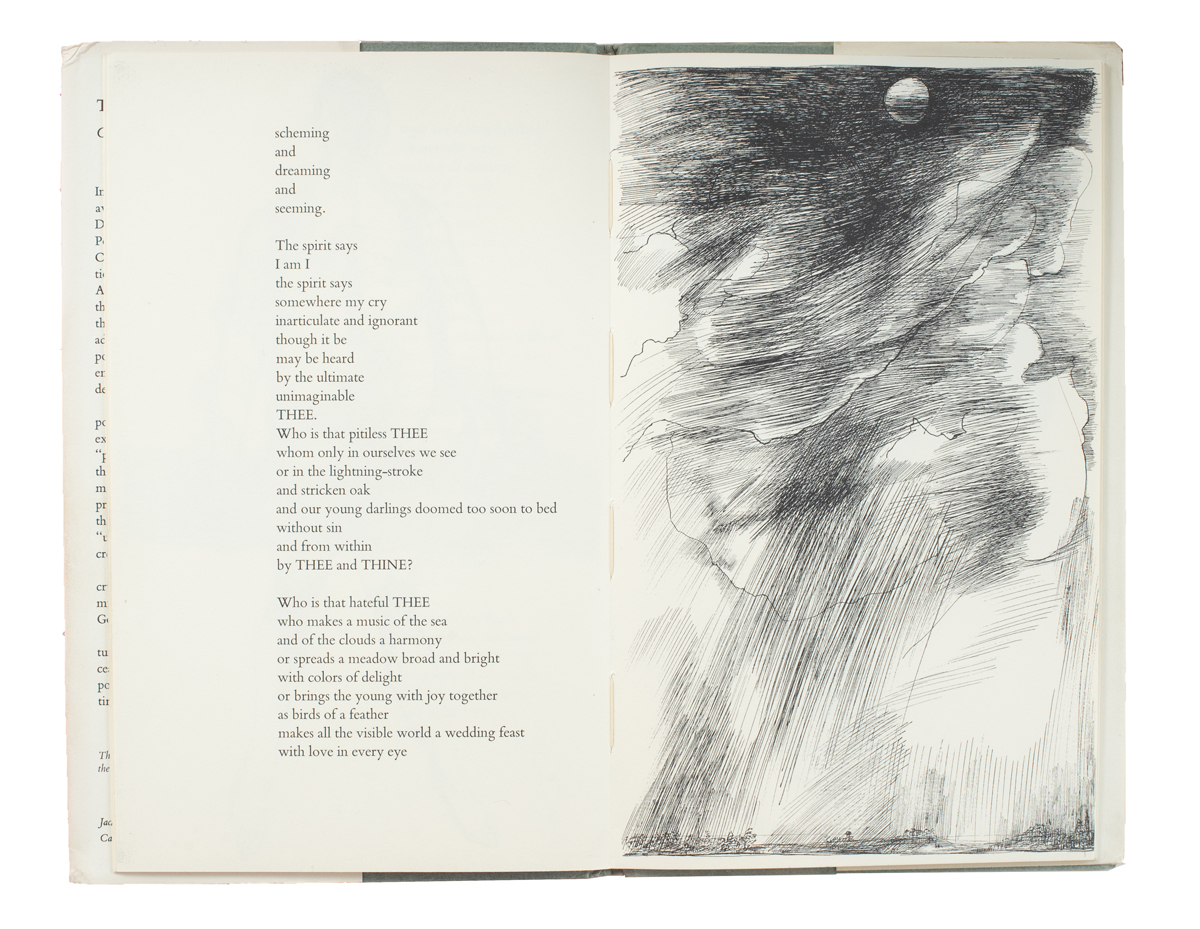 RECORDED FOR RADIO BY BRIDSON
AIKEN, Conrad.
Thee.
New York, George Braziller, 1967.
8vo, pp. [24], with illustrations thoughout by Leonard Baskin; publisher's blue-grey boards, white dust-jacket printed in red and black; a fine copy in a good jacket, a few short tears at head; from the library of the poet and BBC radio producer D. G. Bridson.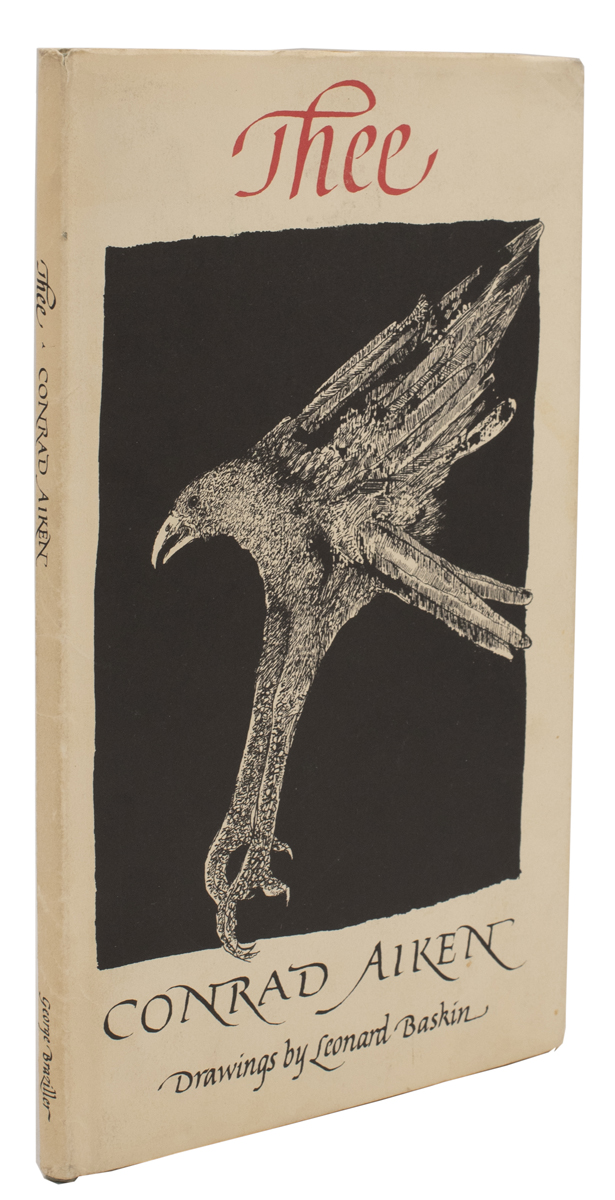 Added to your basket:
Thee.
First trade edition, inscribed 'For Geoffrey and Joyce [Bridson] / this little hymn of love / from Conrad / 1968'.

'The last time I saw Conrad Aiken was in [April] 1968, when I went down to visit him at Savannah and record his reading of Thee' (Bridson, Prospero and Ariel). They visited the cemetery where Aiken's parents were buried – his father had killed his mother and then committed suicide. 'I suggested he might like to record his own remembrance of it, in view of the strong bearing it had on so much of his creative work'. Aiken agreed, with the stipulation that the recording was not to be broadcast in his lifetime. It remains a major source for Aiken's biography.

There was also a limited edition of 200 copies signed by both Aiken and Baskin.
You may also be interested in...
BYRON, George Gordon, Lord Byron.
Hebrew Melodies … London: Printed for John Murray … 1815.
First edition of a group of poems mainly written at the request of Douglas Kinnaird, Byron's banker and friend, to accompany a selection of ancient Jewish sacred music set by Isaac Nathan, although the most famous of all, 'She walks in Beauty', had been composed impromptu a few months earlier when Byron first met his cousin Anne Beatrix Wilmot. The folio printing with the music, A Selection of Hebrew Melodies, in two parts, also 1815, is very rare.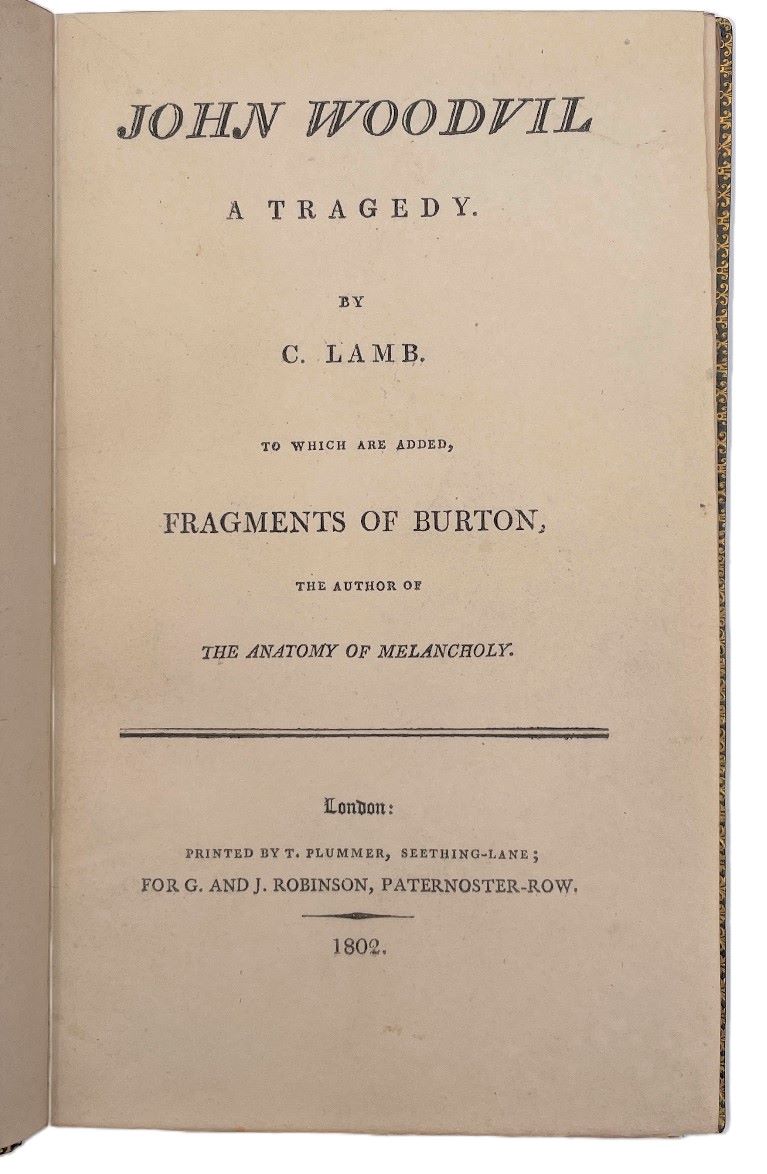 LAMB, Charles.
John Woodvil a Tragedy ... to which are added, Fragments of Burton, the Author of the Anatomy of Melancholy.
First edition. John Woodvil was Charles Lamb's first play (or dramatic poem), regarded by him at one time as his 'finest effort', a 'medley (as I intend it to be a medley) of laughter and tears, prose and verse, and in some places rhyme, songs, wit, pathos, humour, and, if possible, sublimity' (Lamb to Southey, 28 November 1798). He began it in August 1798 and considered it 'finish't' in May 1799, but continued to tinker with it for nearly three years. John Philip Kemble declined it for production at Drury Lane in 1800, and it was never acted.