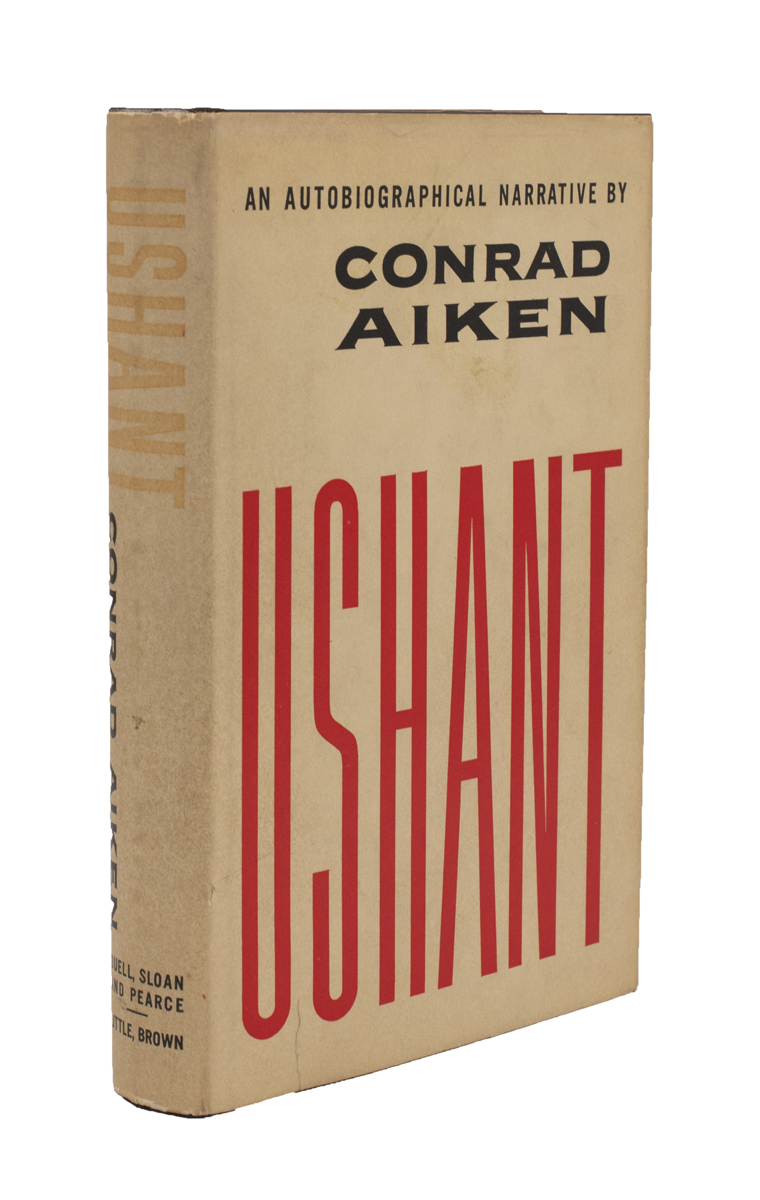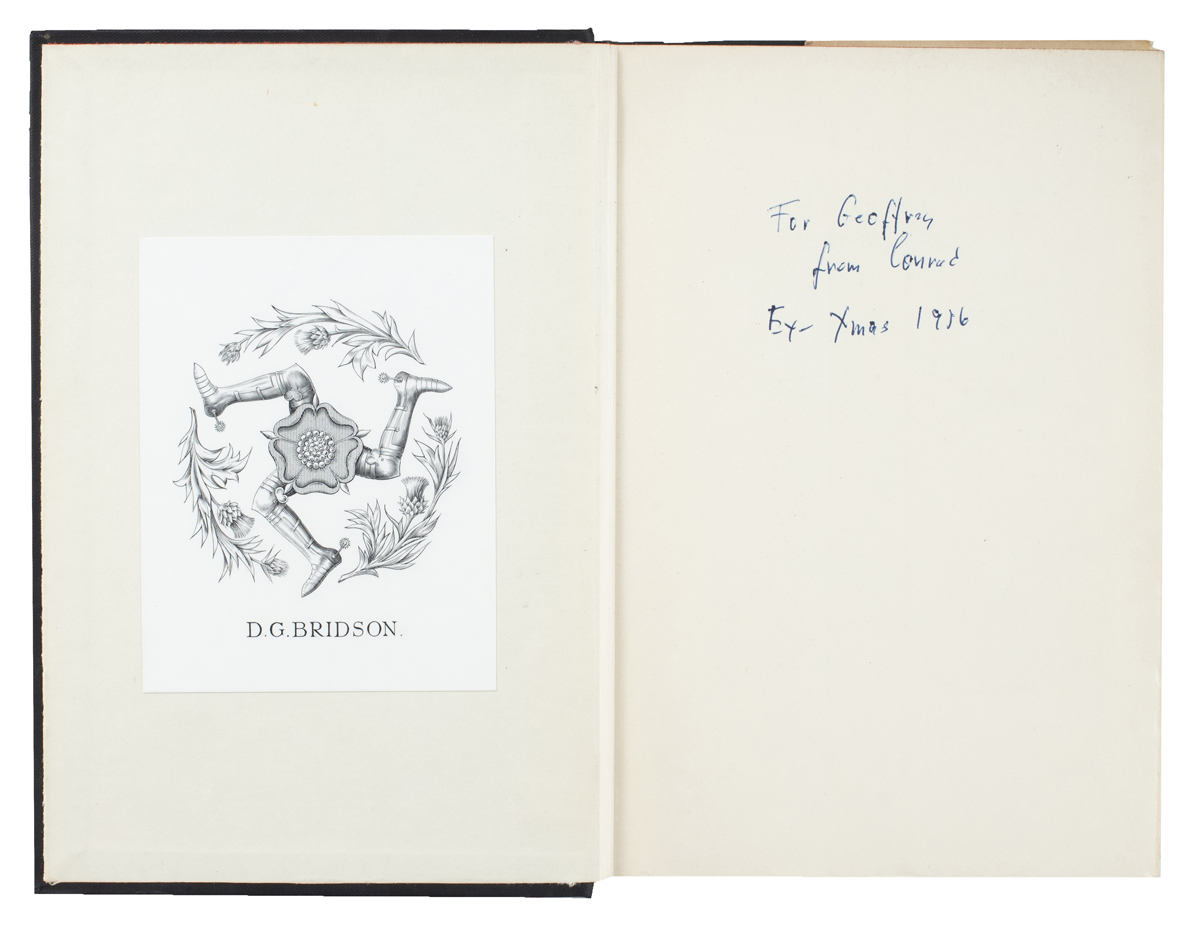 A 'NEGLECTED MASTERPIECE'
AIKEN, Conrad.
Ushant, an Essay.
New York & Boston, Duell, Sloan and Pearce / Little, Brown and Company, [1952].
8vo, pp. [1], 365, [1]; publisher's black cloth, white dust-jacket printed in black and red; a fine copy in a good jacket (toned as usual, a couple of short tears); bookplate of the BBC broadcaster D. G. Bridson with his scattered pencil marks in the margins and a key to the characters on the rear endpaper.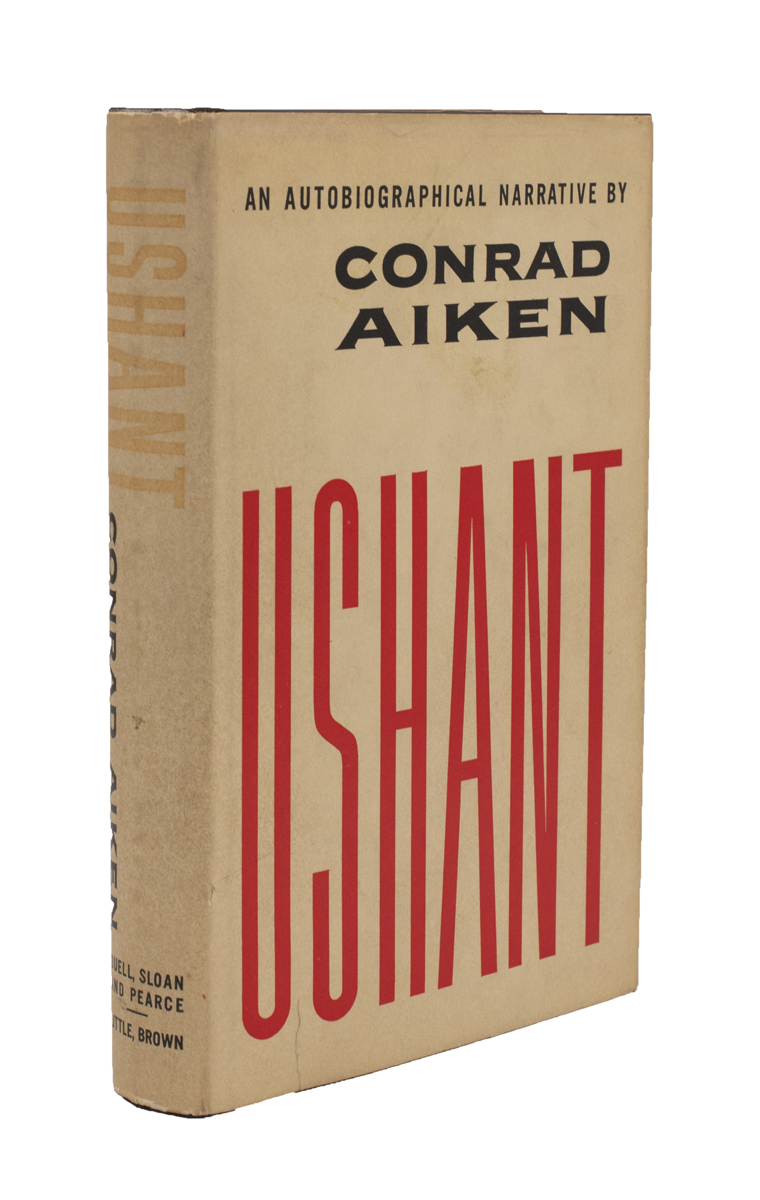 Added to your basket:
Ushant, an Essay.
First edition, inscribed 'For Geoffrey [Bridson] from Conrad. Ex – Xmas 1956'. Ushant, Conrad's 'autobiographical narrative', is often considered his most significant work in prose.

Aiken and Bridson became close in the 1940s when the former was living in Rye, East Sussex, and he would go on to make two important recordings of Aiken for the BBC, in 1960 and 1968. In 1979, Bridson published an article on Ushant in PN Review, calling the work 'one of the most neglected masterpieces of creative prose that either America or Britain has produced this century'.
You may also be interested in...
THE GENDARME AND THE CHEESE [ALMANAC.] 
Le double Liègeois, almanach journalier pour 1842, supputé par M. Math. Laensberg, suivi de ses véritables prophéties. 
Rare issue of the long-running and highly entertaining Almanach de Liège, illustrated with numerous crudely printed woodcuts.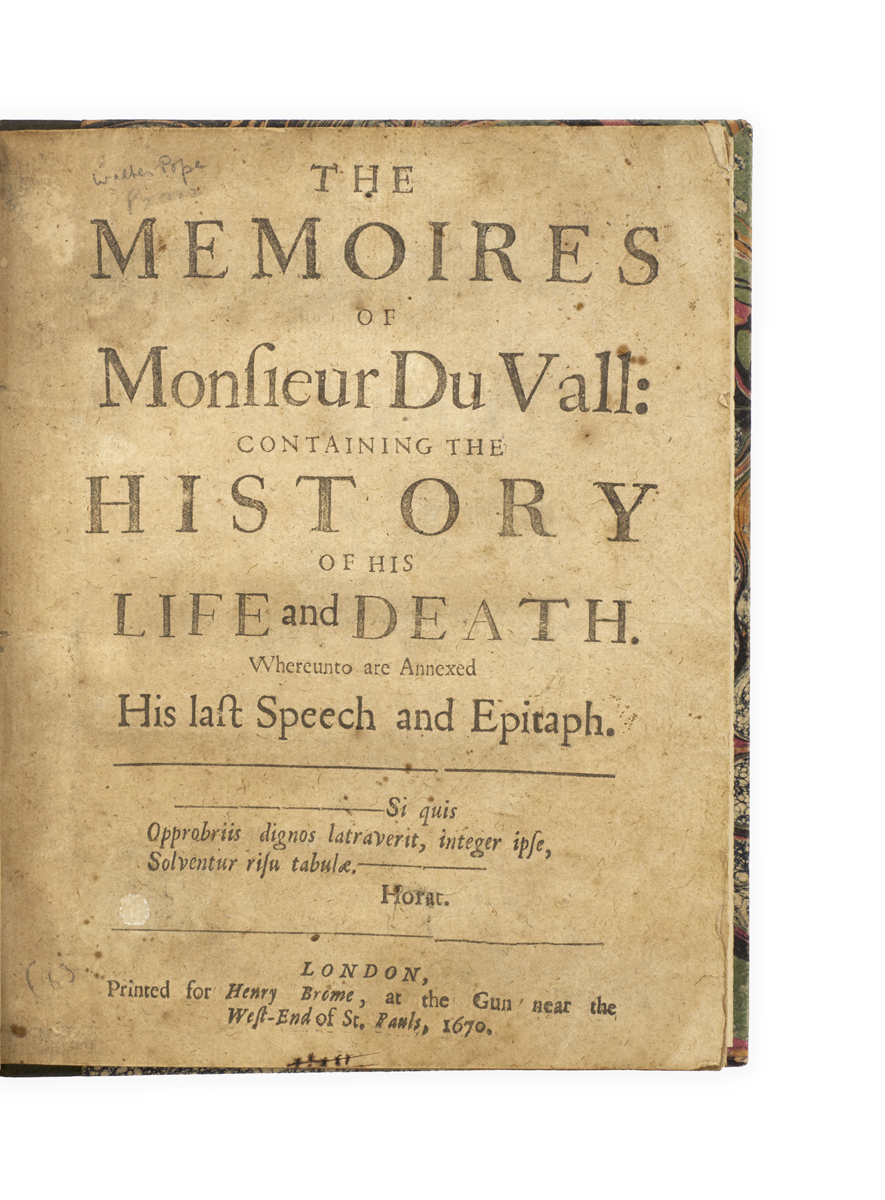 THE GENTLEMAN HIGHWAYMAN [POPE, Walter.] 
The Memoires of Monsieur Du Vall: containing the history of his Life and Death.  Whereunto are annexed his last Speech and Epitaph …
First(?) edition of a partly fictitious and often satirical life of the highwayman Claude Duval, published shortly after his execution in 1670.  This is the more substantial of two opportunistic biographies, between them the main sources of information about him, though by no means entirely trustworthy.