PRESENTATION COPY
AINSWORTH, William Harrison.
The Combat of the Thirty. From a Breton Lay of the fourteenth Century. With an Introduction, comprising a new Chapter of Froissart …
London: Chapman and Hall … 1859
8vo., pp. 32, bound in library buckram preserving the original printed green glazed-paper wrappers, a little thumbed; a duplicate from Manchester Central Library with bookplate and blind-stamps.
£550

Approximately:
US $681
€613
Added to your basket:
The Combat of the Thirty. From a Breton Lay of the fourteenth Century. With an Introduction, comprising a new Chapter of Froissart …
First edition of the first English translations of these two texts, inscribed to 'James Crossley from his old friend William Harrison Ainsworth'. The two men had been friends since 1817 when Crossley, a solicitor, was articled to Ainsworth's father and later became a partner in the firm. He was president of the Chetham Society and a leading figure in the cultural life of Manchester. Ainsworth, who left Manchester for a literary career in London, returned in 1865 to look up old friends, including Crossley, and it was conceivably at that time that he presented the book.

In March 1351 the Breton War of Succession had reached a stalemate when a tournament was suggested between thirty knights and squires representing the French king and thirty representing Edward III. It took place halfway between the French garrison at Josselin Castle and the English garrison at Ploërmel Castle. After nine hours of fighting the English were beaten. The episode had no effect on the course of the war, but it became famous as a display of chivalry. The combatants were honoured for the rest of their lives.

One of the scarcest of Ainsworth's works.
You may also be interested in...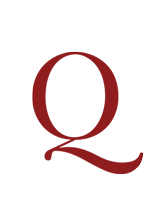 'THE MOST SEDITIOUS BOOK THAT EVER WAS WRITTEN' ROBERT, Southey.
Wat Tyler. A dramatic poem …
First edition of Southey's republican verse drama, written at Oxford in three days in 1794. The manuscript had been left with Thomas Spence in prison for possible publication, but Spence had misgivings. Many years later 'a mischievous publisher obtained a copy … and printed it. The publication was enormously successful, and was acutely embarrassing to a poet laureate, although he defended himself forcefully', arguing 'that his basic convictions had never changed' (ODNB).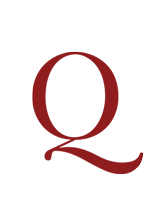 PSEUDO-HEGESIPPUS.
De rebus a Iudaeoru[m] principibus in obsidione fortiter gestis, deq[ue] excidio Hierosolymorum, aliarumq[ue] ciuitatum adice[n]tium, libri V diuo Ambrosio Mediolanensi episcopo interprete. Eiusdem Anacephaleosis fini operis adiecta est.
An early edition of this popular Latin account of the Jewish War of 66-73 AD, with a dedication by Philipp Melanchthon. The text borrows heavily from the Jewish War and Jewish Antiquities of the first-century Jewish historian Josephus, and is attributed in extant manuscripts either to Hegesippus – a possible corruption of Iosippus – or to Ambrose of Milan. Its composition is usually dated to the late fourth century: book 2 contains an allusion to the conquest of Britain by Theodosius c. 370 AD. The text is followed by the Pseudo-Ambrosian work Anacephaleosis, a Carolingian treatise on the destruction of Jerusalem, and the volume ends with tables of concordance between Hegesippus and Josephus's works.