PRESENTATION COPY
AINSWORTH, William Harrison.
The Combat of the Thirty. From a Breton Lay of the fourteenth Century. With an Introduction, comprising a new Chapter of Froissart …
London: Chapman and Hall … 1859
8vo., pp. 32, bound in library buckram preserving the original printed green glazed-paper wrappers, a little thumbed; a duplicate from Manchester Central Library with bookplate and blind-stamps.
£550

Approximately:
US $761
€634
Added to your basket:
The Combat of the Thirty. From a Breton Lay of the fourteenth Century. With an Introduction, comprising a new Chapter of Froissart …
First edition of the first English translations of these two texts, inscribed to 'James Crossley from his old friend William Harrison Ainsworth'. The two men had been friends since 1817 when Crossley, a solicitor, was articled to Ainsworth's father and later became a partner in the firm. He was president of the Chetham Society and a leading figure in the cultural life of Manchester. Ainsworth, who left Manchester for a literary career in London, returned in 1865 to look up old friends, including Crossley, and it was conceivably at that time that he presented the book.

In March 1351 the Breton War of Succession had reached a stalemate when a tournament was suggested between thirty knights and squires representing the French king and thirty representing Edward III. It took place halfway between the French garrison at Josselin Castle and the English garrison at Ploërmel Castle. After nine hours of fighting the English were beaten. The episode had no effect on the course of the war, but it became famous as a display of chivalry. The combatants were honoured for the rest of their lives.

One of the scarcest of Ainsworth's works.
You may also be interested in...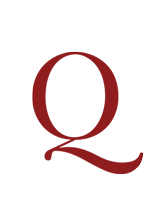 A PRESENTATION COPYFROM HERSCHEL TO LACROIX HERSCHEL, John F.W.
On the Development of exponential Functions, together with several new Theorems relating to finite Differences … from the philosophical Transactions.
Presentation copy of one of Herschel's earliest papers, an offprint from the Philosophical Transactions inscribed by the author to Silvestre Lacroix. Though the majority of his scientific celebrity was founded on his later work in astronomy, John Herschel's (1792–1871) early promotion of continental analysis proved a significant contribution to British mathematics. With fellow undergraduates at Cambridge, principally Charles Babbage and George Peacock, Herschel established in 1811 the Analytical Society, which proved instrumental in ending the isolation of the Cambridge curriculum from continental mathematics and promoting the work of European mathematicians. First among these was Silvestre Lacroix (1765–1843), to whom this copy is inscribed, and whose Traité du calcul différentiel et du calcul integral was translated by Herschel in the same year.
FROM AN ALPINIST'S LIBRARY FORBES, James David.
Travels through the Alps ... New edition revised and annotated by W.A.B. Coolidge ... With portrait, new maps, and many illustrations and diagrams.
A handsome edition of four of Forbes's chief writings relating to his Alpine travels, from the library of Guido Rey (1861–1935), the distinguished Italian Alpinist, writer and photographer.