ALBERTI, Rafael.
13 Bandas y 48 estrellas. Poema del Mar Caribe.
Madrid, Manuel Altolaguirre, 1936.
Large 8vo, pp. 40; a very good copy in recent blue half leather gilt, the original illustrated wrappers bound in.
£650

Approximately:
US $797
€755
Added to your basket:
13 Bandas y 48 estrellas. Poema del Mar Caribe.
First edition. 'The thirteen poems collected in 13 bandas y 48 estrellas, first published in 1936 and later recollected in part 3 of De un momento a otro, are songs of protest against, and critical evaluations of, the role of "el imperialismo yanki", "la diplomacia del horror", and "la intervención armada" in the Americas, their effects on the people, and the limitations they place on freedom...' (Judith Nantell, Rafael Alberti's Poetry of the Thirties, University of Georgia Press, 1986, p. 80).

Not in the British Library catalogue.
You may also be interested in...
WITH CONTRIBUTIONS BY JOHNSON BARETTI, Giuseppe.
An Introduction to the Italian Language. Containing Specimens of both Prose and Verse ... with a literal Translation and Grammatical Notes ... for the Use of those who ... attempt to learn it without a Master ...
First edition. Giuseppe Baretti (1719–1789) offers a fine range of examples for learning Italian selected from twenty-seven authors, including Castiglione, Machiavelli, Galileo, Boccaccio, Ariosto, Tasso, Michelangelo, Petrarch, and Milton (one of his Italian sonnets, a choice perhaps prompted by Johnson). Johnson met Baretti shortly after he came to England in 1751, and their long and close literary friendship is well known. He made some contribution by way of preface or dedication to most of Baretti's books. Here the preface and the footnotes on pages 48 and 198 were attributed to Johnson by James Crossley in Notes and Queries in 1852; the consensus now is that Johnson wrote only the opening paragraphs of the preface, but 'there is no strong reason to doubt the footnotes' (Fleeman).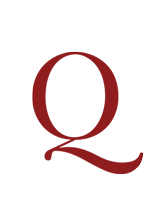 [ERENBBURG, BAL'MONT, BLOK, LERMONTOV, PUSHKIN, TOLSTOY, TURGENEV, et al.]
Izbrannye stikhi russkikh poetov. Seriia sbornikov po temam. Rossiia [Selections of verse by Russian poets. A series of collections by theme. Russia].
First edition of a patriotic anthology of poems on the theme of 'Russia', organised chronologically from Odoevsky to Kliuev. The theme is religiously adhered to, with contributions from both dead and living authors, including, as well as those listed above, Aksakov, Bely, Soloviev, Fofanov, Sologub, Briusov, Vyacheslav Ivanov, Sasha Cherny, etc. Ehrenburg was then in exile in Paris, and the two poems by him here (written 1912-3) appear for the first time in Russia.