INSCRIBED, REVIEWED BY BRIDSON
ALDINGTON, Richard.
All Men are Enemies, a Romance.
London, Chatto & Windus, 1933.
8vo, pp. [8], 495, [1]; publisher's blue cloth, dust-jacket printed in pale blue and black; a very good copy in a good jacket (spine sunned, edges worn); bookplate of D. G. Bridson; laid in a loose are a cutting of an 'Author's Note' on the book, and an autograph letter to Bridson from A. R. Orage (see below) on a New English Weekly compliments slip.
Added to your basket:
All Men are Enemies, a Romance.
First trade edition, inscribed 'For D. G. Bridson from Richard Aldington / March. 1933'. Bridson's review in The New English Weekly, 23 March 1933, was uncharacteristically without reservation in its enthusiasm: 'one of the finest novels written lately … In actual reading [rather than in summary] it is little short of perfect', its style one of 'grace and artlessness', 'a novel to read some half-dozen times'.

A.R. Orage had published some of Aldington's early work in his magazine The New Age. Here he writes to Bridson: 'Aldington asks me to send you his compliments for the best review published of his book'. Orage also offers to pay for any books that Bridson would like to review: 'I would always gladly contribute the price of the book for one of your really vital articles'.

Major cuts were made to the typescript of All Men are Enemies to remove sexually explicit material; the tamed book then received lacklustre reviews (apart from Bridson's), and was made into what Aldington thought a 'bloody offensive film' in 1934.
You may also be interested in...
ACCIDENTS AND ARSON LUBLER, Johannes. 
Tractatus de incendio antehac nunquam editus in quo omnia ac singula ad hanc materiam pertinentia dilucide proponuntur ac succincte deciduntur … omnibus tam in theoria quam praxi versantibus utilissimus, cum indice materiarum copiosissimus. 
Rare second edition of this legal study of fire and its consequences, the only known work of the German jurist Johannes Lubler.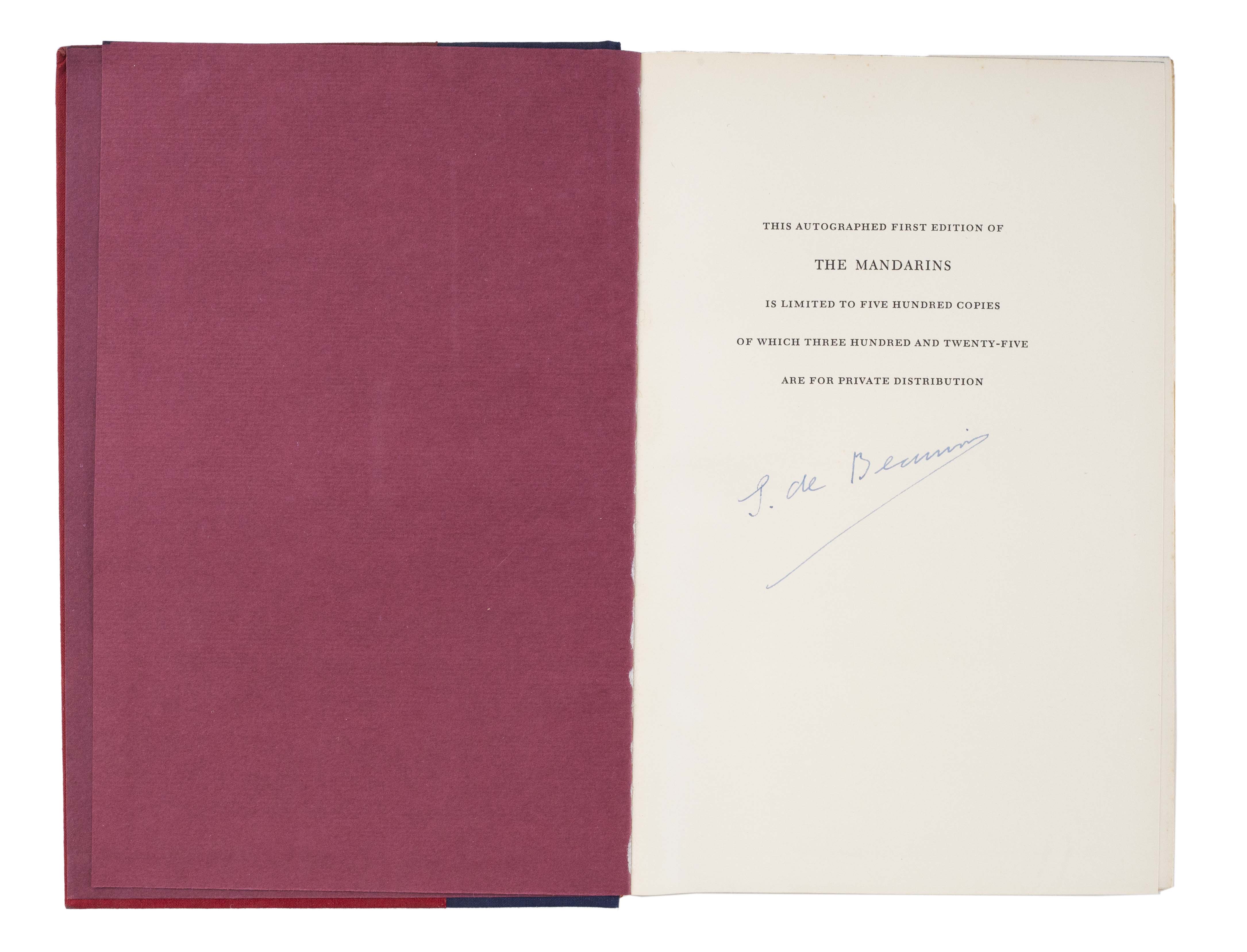 DE BEAUVOIR, Simone.
The Mandarins. A Novel …
First edition in English, signed by De Beauvoir on the limitation leaf, one of 500 unnumbered copies, of which only 275 were for sale.