ALEICHEM, Sholem [pseud. Solomon Naumovich Rabinovich].
Sholom Aleikhem. Perevod s evreiskago S. Orlonskoi. Za sovetom. Nemets. Deti [Sholem Aleichem. Translated from Hebrew (in fact Yiddish) by S. Orlonskaia. Advice. The German. Children.]
St Petersburg, M. G. Kornfel'd, 1911.
12mo, pp. 62, [2]; slightly browned, edges thumbed, but a good copy, uncut in the original blue printed paper wrappers, worn.
£2000

Approximately:
US $2624
€2236
Very rare first edition in Russian of three humorous stories by the 'Jewish Mark Twain', the Ukrainian-born author and playwright Sholem Aleichem, now probably best remembered through the musical based on his stories, Fiddler on the Roof.

The Yiddish originals were 'An eytse' (1904), 'Der Daytsh' (1902), and a shorter piece we have been unable to identify; this would appear to be their first appearance in book form. They are published here as No. 10 in a series linked to the magazine Satirikon, the major Russian satirical magazine of the period – other contributors in the series included Teffi (Nadezhda Buchinskaia) and Arkady Averchenko.

Aleichem had left Russia to avoid the pogroms and settled in New York in 1905, though he returned to the country on a series of lecture tours. His main language of composition was Yiddish and he championed its use as a literary language, though he also wrote in Hebrew and Russian. In 1904 he was editor of the anthology Hilf ('Help'), published to aid victims of the Khisinev pogrom, and translated several stories by Tolstoy for the book.

Not in OCLC or COPAC. There is a copy at the National Library of Russia.
You may also be interested in...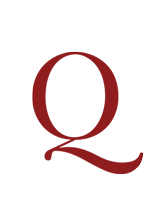 TOLMACHEV, Iakov Vasil'evich.
Frantsuzskaia grammatika, razpolozhennaia legchaishim sposobom, s prisovokupleniem khrestomafii [A French Grammar, arranged in the easiest manner, with the addition of a reader] …
First edition, rare. The polyglot academic Iakov Tolmachev (1779–1873) published his highly successful French grammar the year he arrived in St Petersburg from Ukraine, where he grew up. Other editions came out in 1814, 1819, and 1827.
[MERCIER] BOYLESVE, René.
La Leçon d'Amour dans un Parc.
A sumptuous edition of Boylesve's libertine novel, beautifully illustrated with colourful erotic plates. Number 8 of 501 copies, and one of only seven copies on old Japon paper, with one watercolour and a double suite of illustrations in colour and black and white, signed to the limitation by the author and the illustrator.