ALFIERI, Vittorio. LLOYD, Charles, translator.
The Tragedies of Vittorio Alfieri; translated from the Italian … In three Volumes …
London: Printed for Longman, Hurst, Rees, Orme, and Brown … 1815.
3 vols., 12mo., lightly browned; a very good copy in later nineteenth century half plum morocco and marbled boards, gilt, joints and corners rubbed.
£450

Approximately:
US $603
€513
First edition of this translation, which Lloyd undertook 'on the suggestion of a friend whose judgement I highly respect'. This friend was likely Southey, who he addresses as his 'sponsor' in the 'Dedicatory Sonnet'. He held Southey in high esteem, and benefited from his friendship through testing times. Lloyd's temperament was always difficult, but in 1811 he began to suffer serious auditory delusions, which clouded the rest of his life in periodic spells of insanity. De Quincey suggests that he began the Alfieri project to divert his mind from the onset of madness, and held that Lloyd was amongst the most interesting men he had known.

Lloyd explains his aim to 'catch perspicuously the general meaning of Alfieri, without at all binding myself down for a literal word-for-word translation, or to a close imitation of his style'. This is indeed a work of some poetic licence, although he maintains the original's eight dedications to various nobles, including Charles I 'an unfortunate and dead king', and General Washington 'the most illustrious and free citizen'. These, especially the final dedication to 'The future People of Italy', convey Alfieri's hopes for the rousing lessons of antiquity.
You may also be interested in...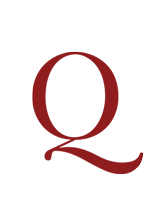 PECCHIO, Giuseppe.
Storia della economia pubblica in Italia, ossia epilogo critico degli economisti italiani, preceduto da un' introduzione …
Third edition (first, Lugano, 1829) of a companion piece to Custodi's monumental Scrittori classici italiani di economia politica, published in 50 volumes, 1803–16. With this work Pecchio supplies a biographical account of each author, as well as a historical introduction, chapters devoted to the Tuscan and the Neapolitan schools, and one chapter on the economic reforms of the eighteenth century. 'Though written with a strong national bias, it may on the whole be reckoned a pretty fair, as well as a rapid and spirited, sketch of the works of the Italian economists' (McCulloch, p. 31).
MEMOIRS OF A 'PRINCE PLEIN D'HONNEUR' ESTE, Rinaldo d'.
Memoires de monsieur le cardinal Reynard d'Este, protecteur & directeur des affaires de France en cour de Rome. Depuis l'an 1657 jusques au dernier de Septembre 1673 ... où on void tout ce qui s'est passé de remarquable, tant à Rome qu'en d'autres lieux ... Premiere [- seconde] partie.
Rare first edition of this memoir of the career of the influential Italian cardinal Rinaldo d'Este (1618-1673), compiled by one of his entourage who served with him for 16 years. Born in Modena, son of duke Alfonso III, Este was brought up in France, entered the church, and rose quickly. Elected cardinal in 1641, he became the leader of the French faction at Rome, the 'protecteur de la France' at the papal court. Over the coming decades, Este played a tricky role in balancing the interests of Modena, the pope, and Louis XIV, especially under the papacy of the Spanish-backed Alexander VII. While his timidity prevented him from scaling greater heights, there is no doubt that he played a significant role in the European politico-religious affairs of his day. Louis XIV described him as a 'prince plein d'honneur', and a man 'de grande suffisance et dextérité dans le maniement des affaires', making him abbot of Cluny in succession to Mazarin. The Memoires contains transcriptions of some of Este's considerable correspondence, including letters to Henri-Auguste de Loménie, comte de Brienne, secretary of state for foreign affairs under Mazarin.