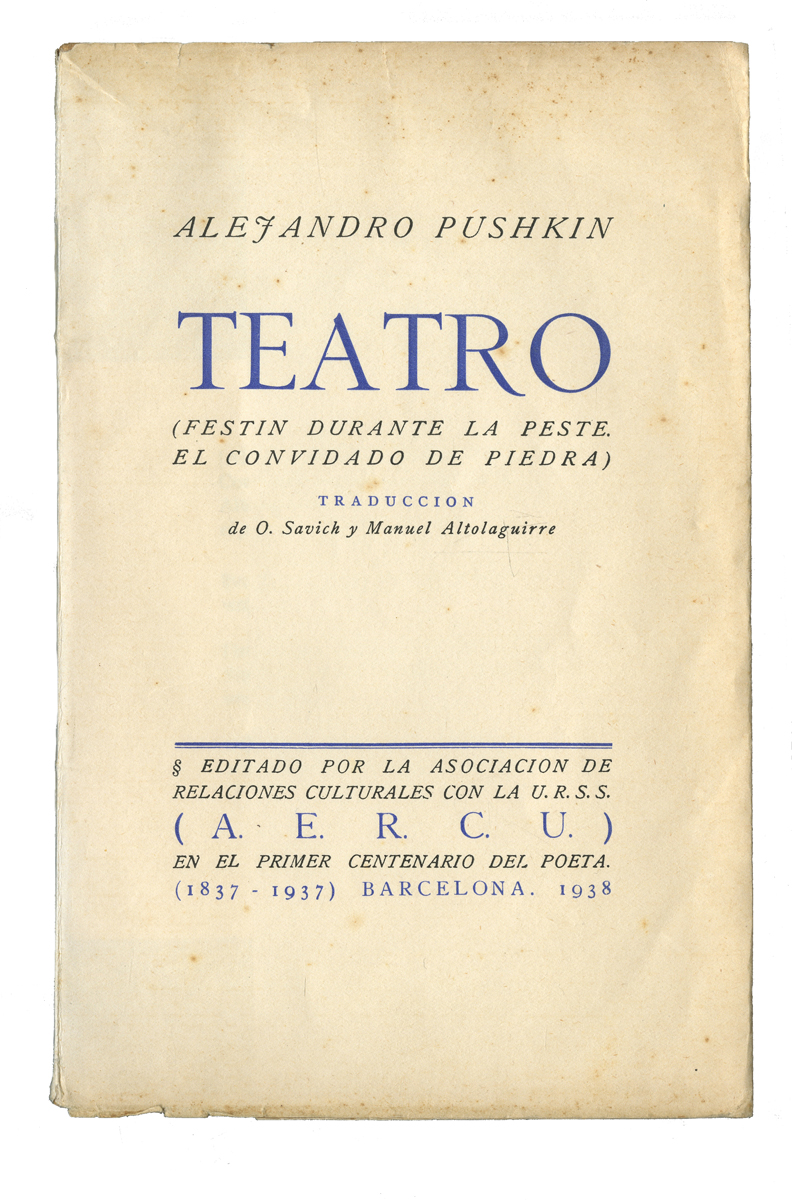 PRINTED BY THE TRANSLATOR
[ALTOLAGUIRRE, Manuel, translator.] PUSHKIN, Aleksandr.
Teatro (El Convidado de piedra. Festin durante la Peste). Traducción de O. Savich y Manuel Altolaguirre.
Barcelona, Editado por la Asociación de Relaciones con la U.R.S.S. en el primer centenario del poeta, 1938.
8vo, pp. 58, paper browned at edges; uncut and unopened in the original printed wrappers.
£300

Approximately:
US $421
€337
First edition: Altolaguirre's translation of two of Pushkin's Little Tragedies, 'The Stone Guest' and 'A Feast During the Plague' produced for the Russian poet's centenary; apparently printed on Altolaguirre's own press.

OCLC records 4 copies, at Biblioteca Universitat de Barcelona, Indiana, Michigan and Columbia; not in the British Library catalogue.
You may also be interested in...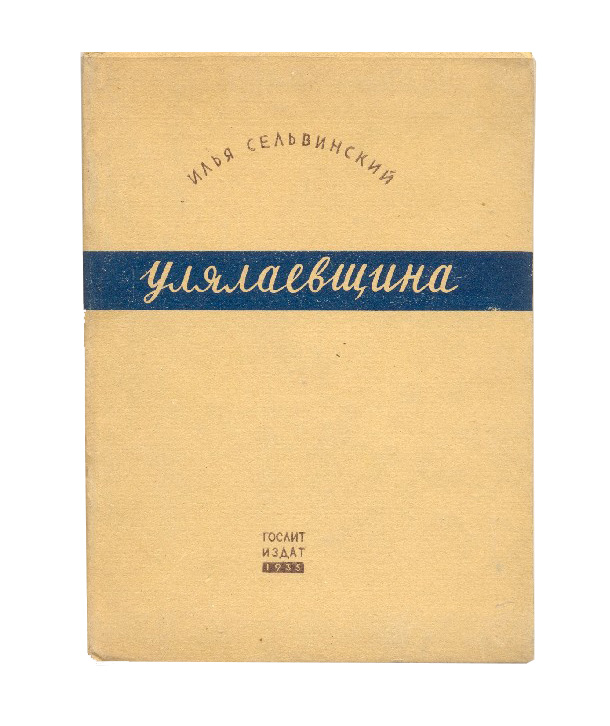 SEL'VINSKII, Il'ia Lvovich.
Ulialaevshchina: epopeia [The Ulialaev uprising: an epic].
Fourth edition (first, 1927) of Sel'vinskii's first and most successful verse epic. Ulialaevshchina describes the fortunes of a kulak, Ulialaev, 'who seized an estate from its pre-Revolutionary owner and was later defeated in an anarchist rebellion by the Red Army. Selvinsky's depictions are folkloric. The hero's wife, first taken from the landowner, is brutally murdered, her corpse dragged by a horse, and her head impaled on a spear by the Red commander. Ulialaev himself is shot and decapitated. In the 1950s this tale had to be rewritten, and its hero became Lenin' (Evelyn Bristol, A History of Russian Poetry, OUP, 1991, p. 255).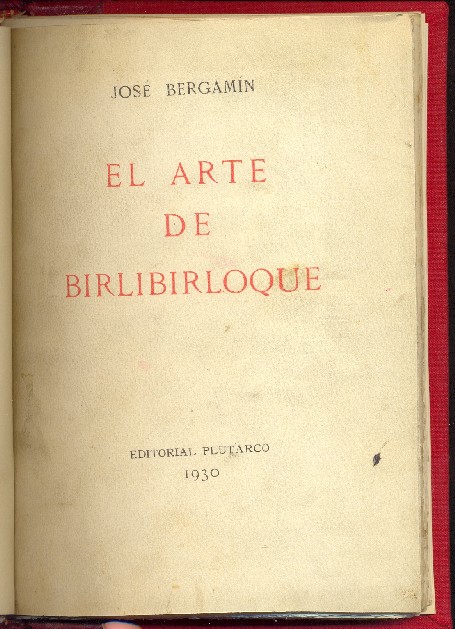 BERGAMÍN, José.
El Arte de birlibirloque (Entendimiento del toreo).
First edition, no. 393 of an unspecified limited printing on thick paper. A collection of aphorisms on the subject of bull fighting, by one of the best Spanish essayists of the twentieth century.