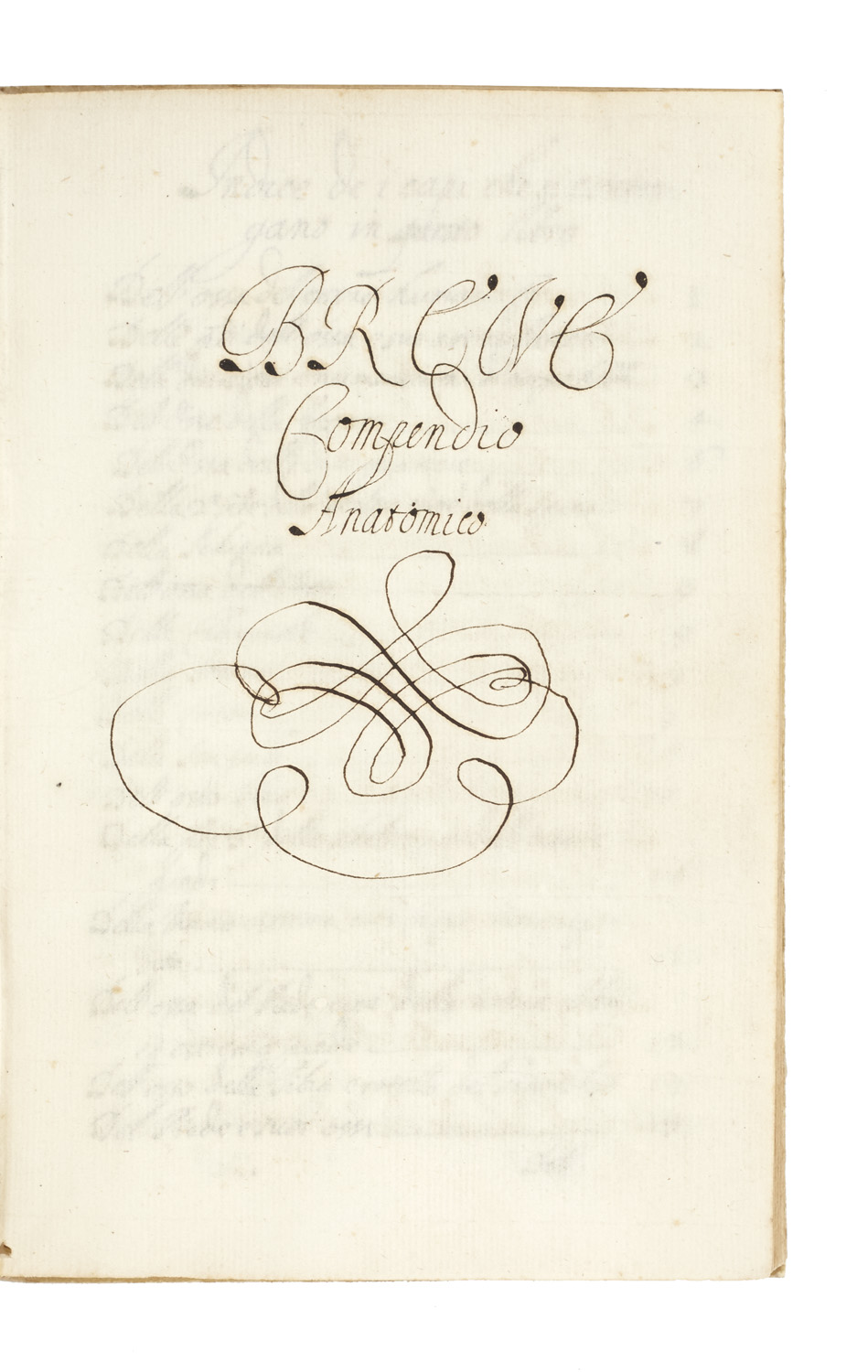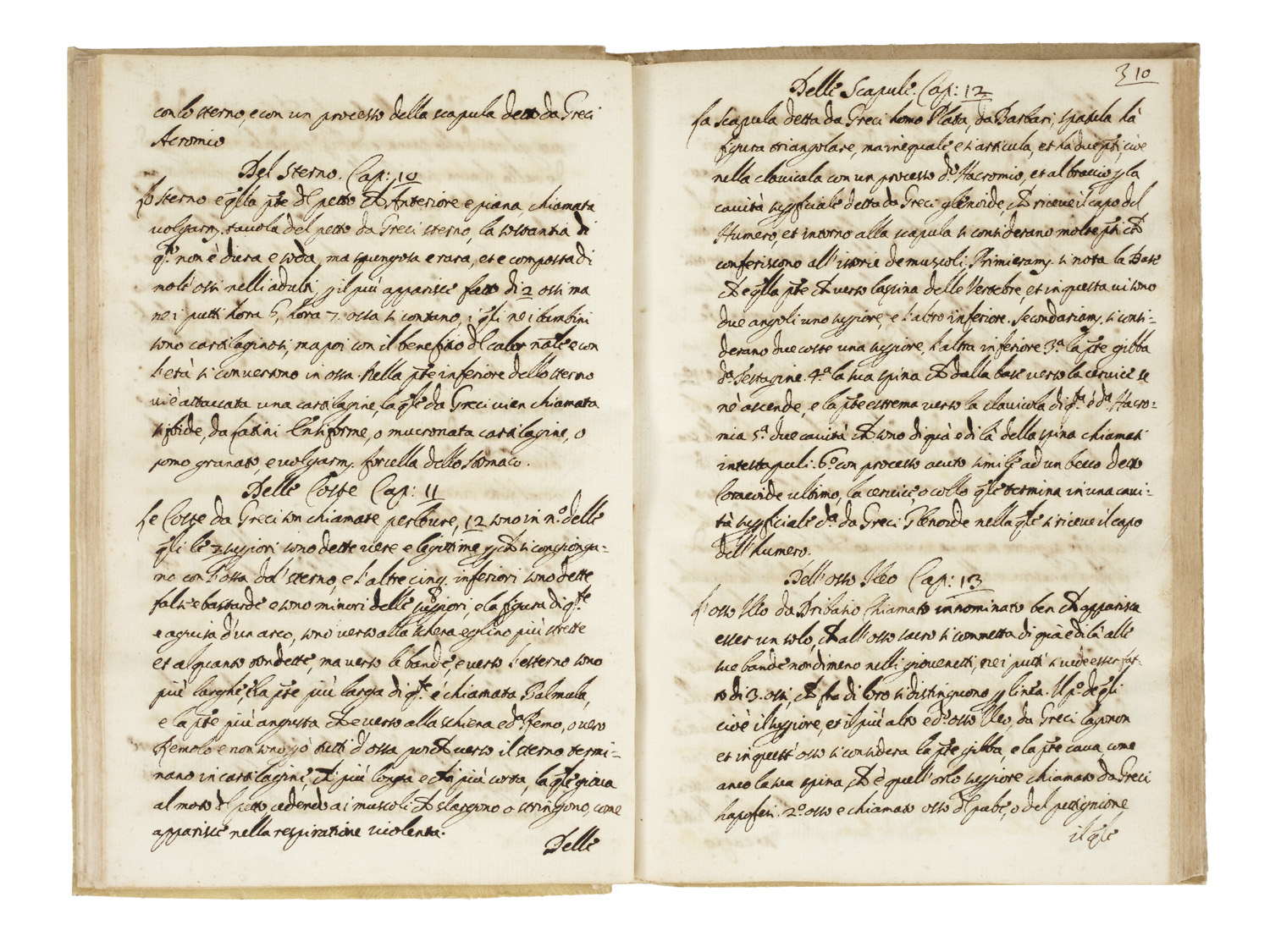 BONES FOR BEGINNERS
[ANATOMY.]
'Breve compendio anatomico'.
[Italy, c. 1720.]
Manuscript on paper, in Italian, 8vo (200 x 135 mm), ff. [5, including index], 73; neatly written in dark brown ink in a single hand, pen flourishes to title and colophon, 25 lines per page; very well preserved in contemporary limp vellum, title inked to head of spine, later paper label with shelf mark at foot of spine.
£1750

Approximately:
US $2160
€2015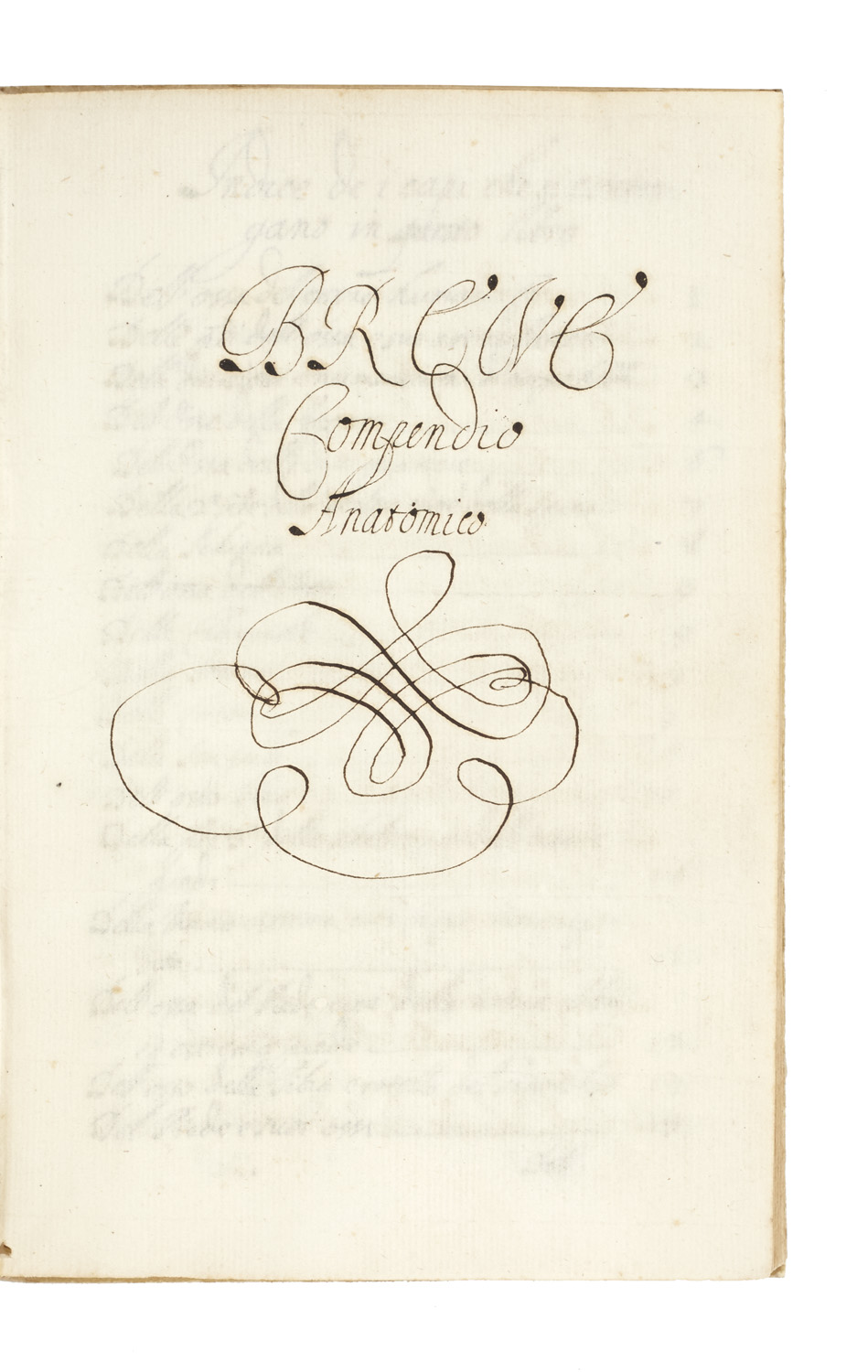 Added to your basket:
'Breve compendio anatomico'.
A handsome set of apparently unpublished notes on orthopaedics by an anonymous medical student, compiled in Italy in the early eighteenth century, covering bones, cartilage, ligaments and muscles. The manuscript opens with a detailed analysis of the human skeleton, its bones and articulation, from head to toe, including the spine, clavicle, sternum, ribs, scapulae, hip bone, and hyoid bone, before discussing cartilage (ears, nose, spine &c.) and ligaments (e.g. shoulders and elbows, legs, fingers and toes). The section on muscles covers, inter alia, the eyelids, nose, ears, lips, jaw, tongue, head and neck, and back. Other areas covered by the author include the peritoneum, ventricles, intestines, vena cava, heart, larynx, pericranium, pia, brain, and nerves.

In addition to citing Aristotle, Avicenna, Galen and Hippocrates, the author refers to the sixteenth-century Italian anatomists Niccolo Massa and Realdo Colombo, and to the French physician André du Laurens (1558–1609), who served as personal physician to Marie de' Medici and then to her husband Henry IV of France.
You may also be interested in...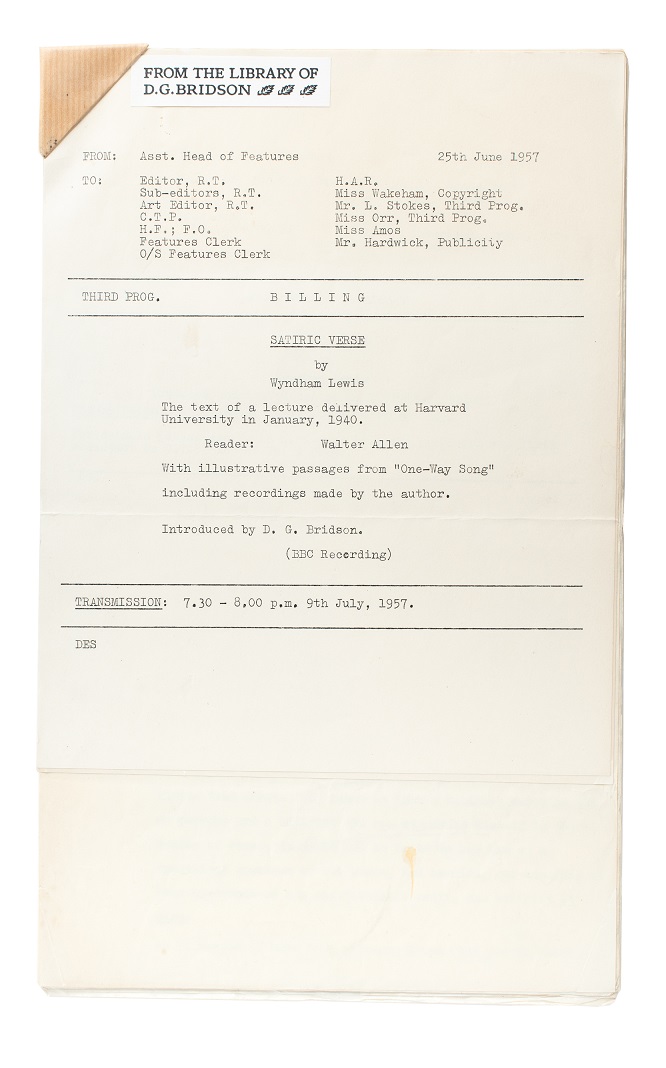 CORRECTED BROADCAST SCRIPT LEWIS, Wyndham, and D. G. BRIDSON.
Typescript for broadcast: 'Satiric Verse … The text of a lecture delivered at Harvard University in January, 1940'.
Although a recording of Lewis reading from 'One Way Song' was made at Harvard in 1940, the lecture that accompanied it, 'Satiric Verse', was not then recorded. For the 1957 broadcast it was read by Walter Allen 'from Lewis's own manuscript notes'. Several other sections were read by Stephen Murray. Bridson produced, and provided an introduction and some linking remarks between sections.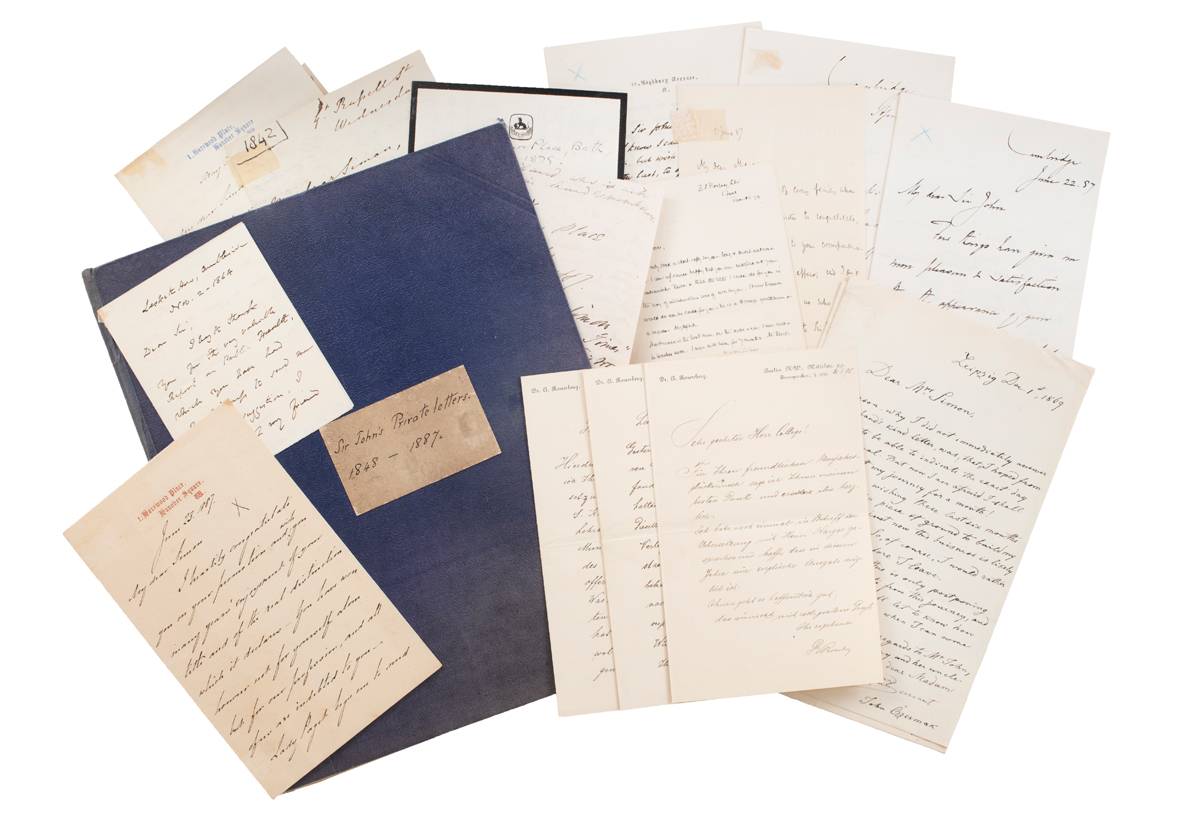 PIONEERS OF PUBLIC HEALTH SIMON, John, Sir.
A volume of autograph letters received by Sir John Simon from medical friends and acquaintances.
An interesting collection of letters to Sir John Simon and Lady Simon, from many of the leading physicians and surgeons of the Victorian era. Sir John Simon (1816–1904) was a renowned surgeon, President of the Royal College of Surgeons, and an efficient and dynamic reformer of public health in the City of London, and later more widely in England.