ANDREEV, Leonid Nikolaevich.
Tsar Golod. Predstavlenie v piati kartinakh s prologom [King Hunger. A play in five scenes with a prologue].
[St Petersburg,] 'Shipovnik', 1908.
8vo, pp. 127, with folding engraved frontispiece and 7 illustrations in text by E. Lansere, + 8ll. advertisements; a very good copy, uncut in the original illustrated wrappers by Lansere, spine chipped at head and tail and sometime repaired; in a folding cloth box.
£800

Approximately:
US $978
€907
Added to your basket:
Tsar Golod. Predstavlenie v piati kartinakh s prologom [King Hunger. A play in five scenes with a prologue].
First edition of this play by one of the most popular writers in Russia during the first decade of the 20th century: Andreev's fame 'was almost on a par with that of Chekhov and Gorky. The fact remains that his talent and topical themes, his literary techniques combining tradition and modernism, the boldness of his imagination, and a captivating sketchiness of thought in dealing with complex moral-psychological and philosophical problems, endeared him to a significant segment of the intelligentsia and made him consonant with the times. And though the readership and that epoch are gone forever, some of Andreev's characteristics, particularly his obvious talent, ensure for him a permanent place in Russian literature' (Victor Terras).

Kilgour 33.
You may also be interested in...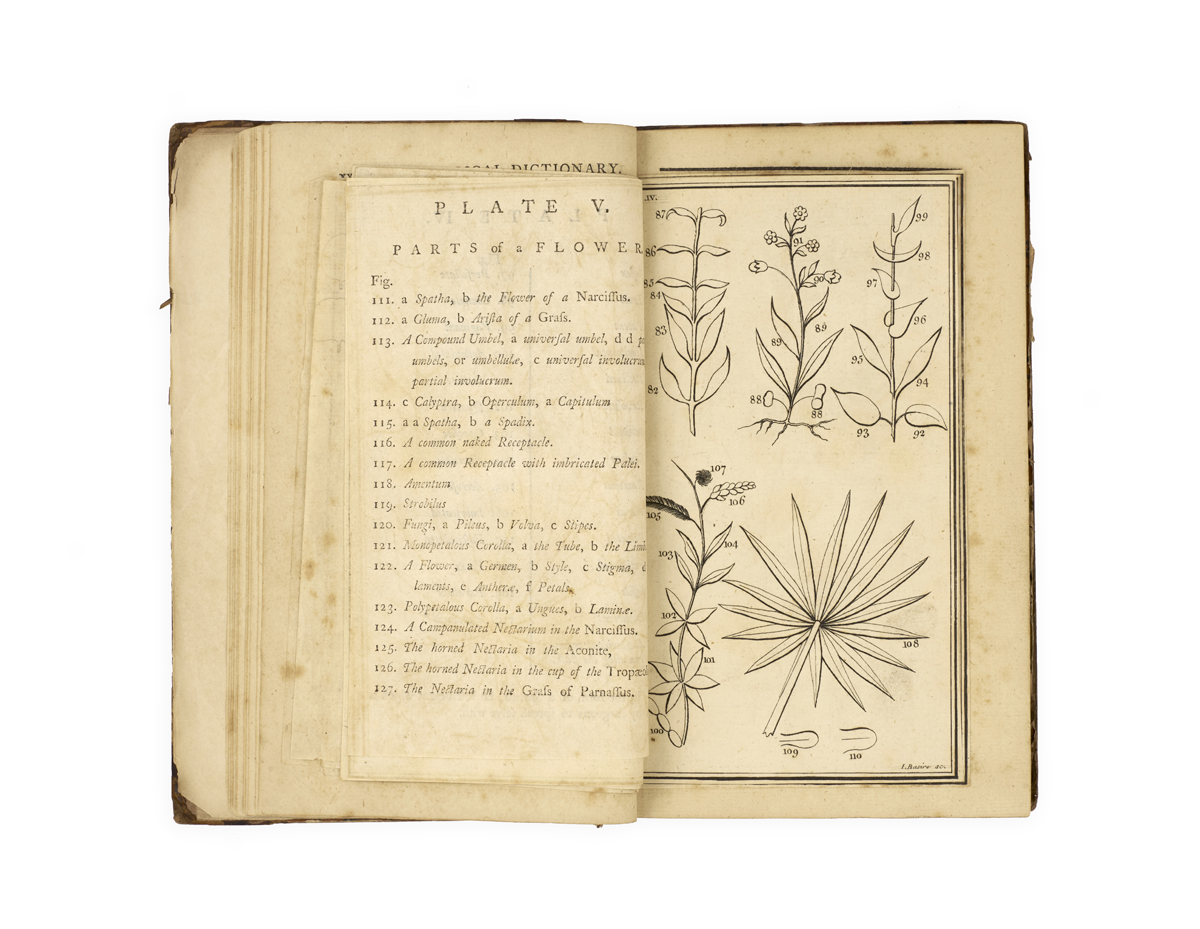 LINNAEUS, Carl (or von LINNÉ), and James JENKINSON (translator). 
A generic and specific Description of British Plants, translated from the Genera et species plantarum of the celebrated Linnaeus, to which is prefixed an etymological dictionary explaining the classes, orders and principal genera, and a glossary is added to explain the technical terms, with notes and observations, by James Jenkinson.  Kendal, T. Caslon, and for London, Hawes, Clark, and Collins, Kendal, J. 
First edition of this provincially printed partial translation of Linnaeus's Genera plantarum.  It precedes both William Withering's The Botanical Arrangement of all the Vegetables naturally growing in Great Britain (1776), the first such work to be based on Linnaean taxonomy, and Erasmus Darwin's The Families of Plants (1787), a translation and consolidation of the Genera plantarum and the Mantissae plantarum.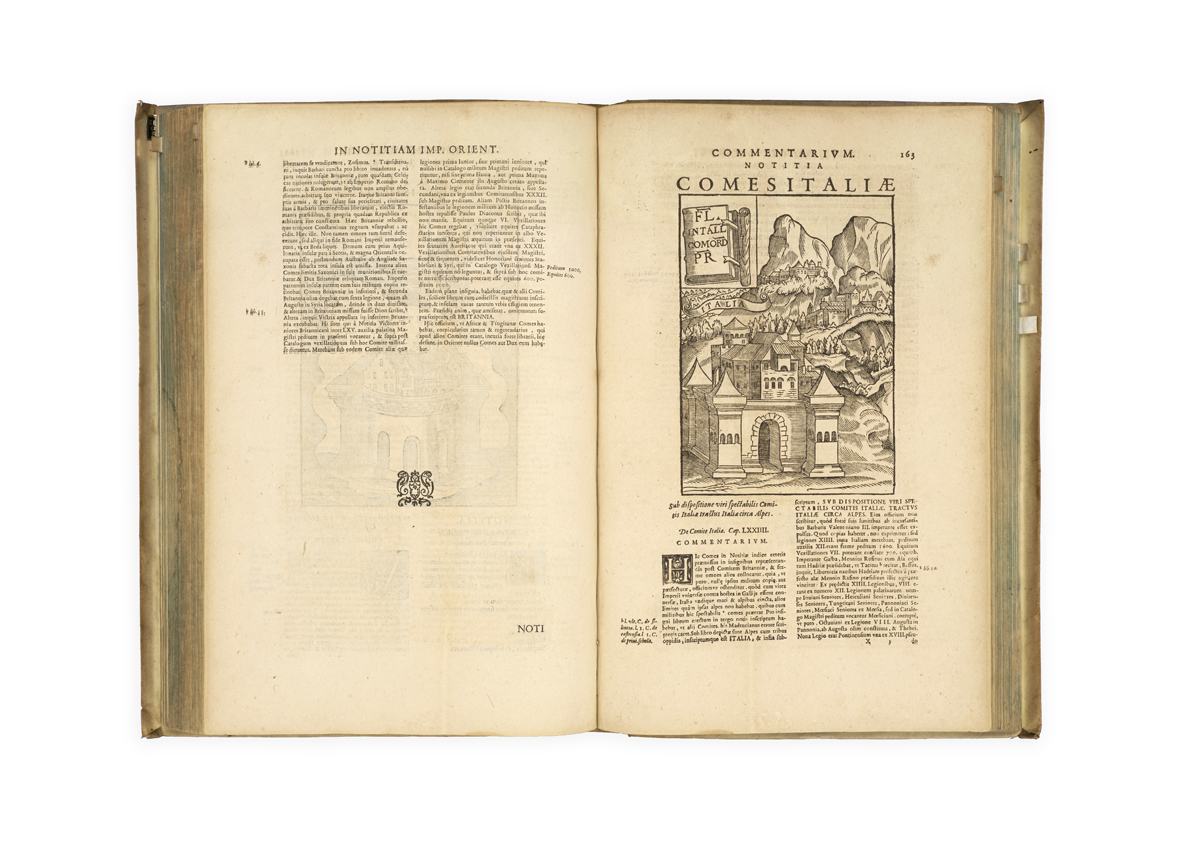 [GELENIUS, Sigismund (editor).] 
Notitia utraque, dignitatum, cum orientis, tum occidentis, ultra arcadii honoriique tempora, et in eam Guidi Panciroli … interpretis legum primarii commentarium … ultima editio, auctior, et correctior. 
An expanded edition, illustrated on almost every leaf, of an anonymous fifth-century description of the Roman Empire.