ANDREEV, Leonid Nikolaevich.
Tsar Golod. Predstavlenie v piati kartinakh s prologom [King Hunger. A play in five scenes with a prologue].
[St Petersburg,] 'Shipovnik', 1908.
8vo, pp. 127, with folding engraved frontispiece and 7 illustrations in text by E. Lansere, + 8ll. advertisements; a very good copy, uncut in the original illustrated wrappers by Lansere, spine chipped at head and tail and sometime repaired; in a folding cloth box.
£800

Approximately:
US $973
€878
Added to your basket:
Tsar Golod. Predstavlenie v piati kartinakh s prologom [King Hunger. A play in five scenes with a prologue].
First edition of this play by one of the most popular writers in Russia during the first decade of the 20th century: Andreev's fame 'was almost on a par with that of Chekhov and Gorky. The fact remains that his talent and topical themes, his literary techniques combining tradition and modernism, the boldness of his imagination, and a captivating sketchiness of thought in dealing with complex moral-psychological and philosophical problems, endeared him to a significant segment of the intelligentsia and made him consonant with the times. And though the readership and that epoch are gone forever, some of Andreev's characteristics, particularly his obvious talent, ensure for him a permanent place in Russian literature' (Victor Terras).

Kilgour 33.
You may also be interested in...
[BEER, Johann Christoph.]
Kurtzer Entwurff dess Lebens der Könige in Engelland von der Zeit an als die Sachsen und Angeln sich derselben Insul bemächtiget biss auf die jetzige Regierung. Mit schönen Kupffer-Figuren und Conterfäiten der Könige gezieret.
Second, corrected and improved, edition (first 1671) of this attractive German survey of English kings and queens. After describing the rulers in the seven Anglo-Saxon kingdoms of England (Wessex, Sussex, Essex, Kent, East Anglia, Northumbria, and Mercia), Beer discusses the kings from Egbert to Harold II before devoting the remainder of his work to monarchs from William the Conqueror to Charles II, who are depicted on the accompanying plates together with their escutcheons and the dates of their reigns. Important epithets are given, such as 'Bellus Clericus' (Beauclerc) for Henry I, and 'Cor Leonis' (Lionheart) for Richard I, shown with a lion at his feet and a bolt in his shoulder. Beer (1638-1712) was something of an expert on European monarchs, also publishing works on the rulers of Austria, Hungary, Spain, Denmark, and Sweden.
 
BL German 1601-1700, B613; VD17 23:312763A. COPAC shows copies at the British Library and Oxford only.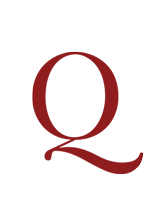 NEPOS, Cornelius.
De vita excellentium imperatorum. Interpretatione et notis illustravit Nicolaus Courtin ... in usum serenissimi Delphini.
An attractive later Delphin edition (first 1675) of the surviving biographies of the first-century BC Roman writer Cornelius Nepos. Part of an original series of 'Lives of famous men' (De viris illustribus), the surviving biographical sketches, mostly of generals, include Themistocles and Hannibal. The most interesting character portrayal is that of Alcibiades, while the lives of the elder Cato and of Atticus, with whom Nepos was intimate, are the most accomplished. Nicolas Courtin, who was paid 1200 livres to prepare this edition of Nepos for the Grand Dauphin, the son of Louis XIV of France, taught at the collège de la Marche in Paris.