ANDREEV, Leonid Nikolaevich.
Tsar Golod. Predstavlenie v piati kartinakh s prologom [King Hunger. A play in five scenes with a prologue].
[St Petersburg,] 'Shipovnik', 1908.
8vo, pp. 127, with folding engraved frontispiece and 7 illustrations in text by E. Lansere, + 8ll. advertisements; a very good copy, uncut in the original illustrated wrappers by Lansere, spine chipped at head and tail and sometime repaired; in a folding cloth box.
£800

Approximately:
US $1128
€932
Added to your basket:
Tsar Golod. Predstavlenie v piati kartinakh s prologom [King Hunger. A play in five scenes with a prologue].
First edition of this play by one of the most popular writers in Russia during the first decade of the 20th century: Andreev's fame 'was almost on a par with that of Chekhov and Gorky. The fact remains that his talent and topical themes, his literary techniques combining tradition and modernism, the boldness of his imagination, and a captivating sketchiness of thought in dealing with complex moral-psychological and philosophical problems, endeared him to a significant segment of the intelligentsia and made him consonant with the times. And though the readership and that epoch are gone forever, some of Andreev's characteristics, particularly his obvious talent, ensure for him a permanent place in Russian literature' (Victor Terras).

Kilgour 33.
You may also be interested in...
SOLLEYSEL, Jacques de.
Le parfait mareschal, qui enseigne a connoistre la beauté, la bonté et les défauts des chevaux, les signes & les causes des maladies, lew moyens de les prévenir, leur guérison, le bon ou mauvais usage de la purgation & de la saignée, la maniere de les conserver dans les voyages, de les nourrir, & de les panser selon l'ordre, la ferrure sur les desseins des fers, quie rétabliront les méchans pieds, & conserveront les bons, ensemble un traité du Haras, pour élever de beaux & bons poulains, & les precepts pour bien emboucher les chevaux, avec les figures nécessaires.
Later edition in the original French of 'this classic in the field of horse medicine' (Dejager). OCLC records only two copies (Sainte-Genevieve and École nationale vétérinaire de Toulouse).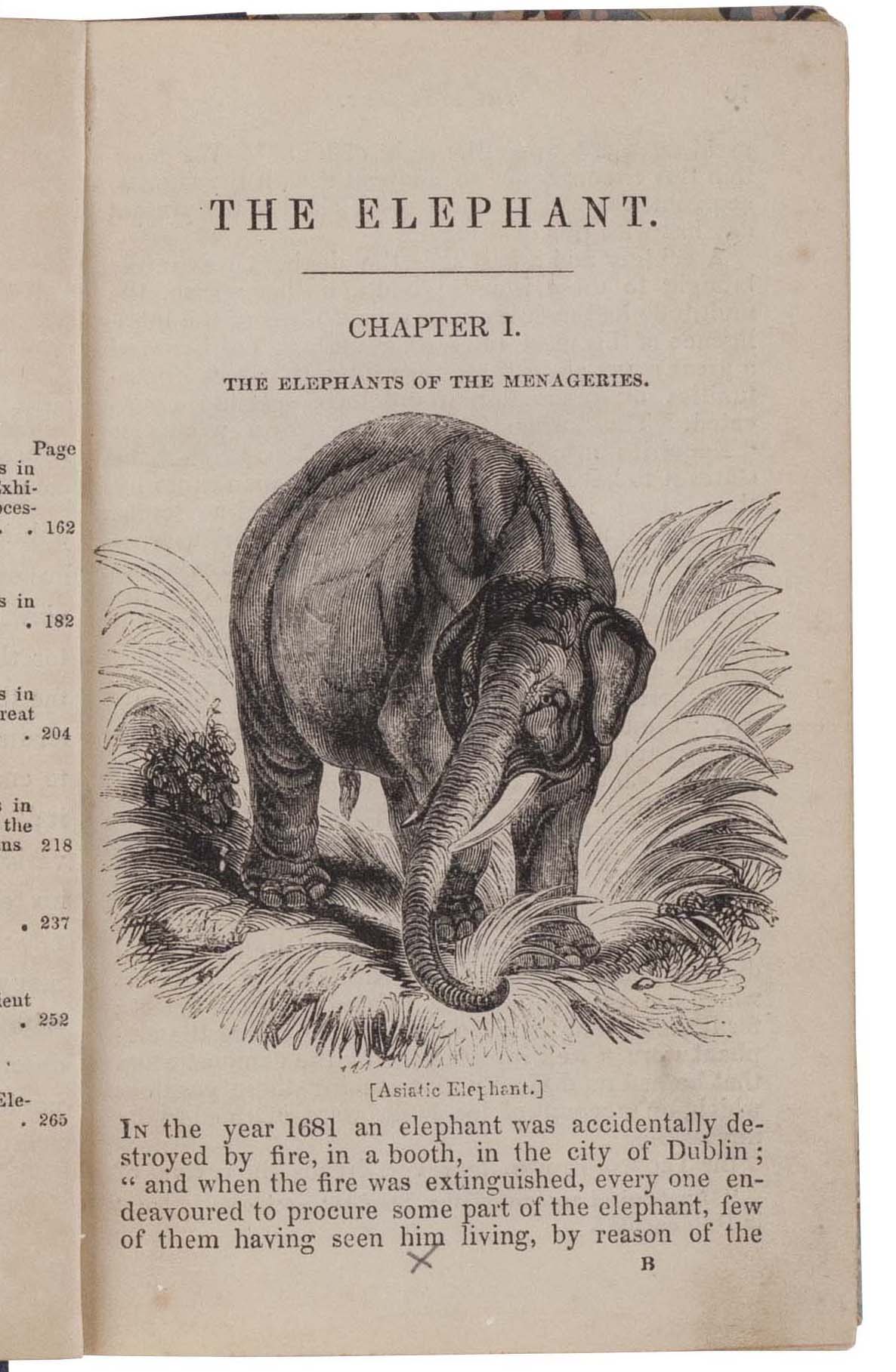 [KNIGHT, Charles.]
The Elephant, principally viewed in Relation to Man: A new Edition, revised by the Author.
First editions of treatises on the elephant and the horse, from Charles Knight's Library of Entertaining Knowledge. The equine text gives accounts of horses and related species in several cultures and climes, and, with The Elephant, forms two works from a series of three, on 'the three quadrupeds who have been the great instruments furnished by Divine Providence to Man, to enable him to "replenish the earth and subdue it"' (2, p. vii). The treatise on elephants, attributed to Charles Knight (1791–1873) himself, was first published in 1830 in the first volume, titled Menageries, of the Library of Entertaining Knowledge, a series published by Knight for the Society for the Diffusion of Useful Knowledge as a complement to the Library of Useful Knowledge, to which Youatt's animal treatises belonged.