ANDREEV, Leonid Nikolaevich.
Tsar Golod. Predstavlenie v piati kartinakh s prologom [King Hunger. A play in five scenes with a prologue].
[St Petersburg,] 'Shipovnik', 1908.
8vo, pp. 127, with folding engraved frontispiece and 7 illustrations in text by E. Lansere, + 8ll. advertisements; a very good copy, uncut in the original illustrated wrappers by Lansere, spine chipped at head and tail and sometime repaired; in a folding cloth box.
£800

Approximately:
US $1120
€903
First edition of this play by one of the most popular writers in Russia during the first decade of the 20th century: Andreev's fame 'was almost on a par with that of Chekhov and Gorky. The fact remains that his talent and topical themes, his literary techniques combining tradition and modernism, the boldness of his imagination, and a captivating sketchiness of thought in dealing with complex moral-psychological and philosophical problems, endeared him to a significant segment of the intelligentsia and made him consonant with the times. And though the readership and that epoch are gone forever, some of Andreev's characteristics, particularly his obvious talent, ensure for him a permanent place in Russian literature' (Victor Terras).

Kilgour 33.
You may also be interested in...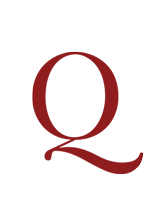 PRIOR, Matthew.
Poems on several Occasions.
First authorised edition, preceded by Curll's pirated collection of 1707. In the preface Prior complains that in Curll's edition poems by other authors have been misattributed to him and that some of his own poems are 'transcribed … so imperfectly, that I hardly knew them to be mine'. He divides the poems here into four categories, 'Public Panegyrics', 'Amorous Odes', 'Idle Tales', and 'Serious Reflections', but 'some of its most famous poems (Henry and Emma, An English Padlock, and Jinny the Just) do not easily fit into any one of these categories' (Oxford DNB).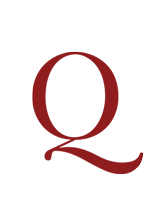 BELLIN, Jacques Nicolas.
Essai géographique sur les Isles Britanniques.
First edition. A description of the British Isles by the first chief hydrographic engineer of the Dépôt des cartes, plans et journaux du Ministère de la Marine. Alongside the geographical depiction of Great Britain, Bellin includes a guide to navigating its coasts and a treatise on the making of charts, with references to other cartographers and their work. The author, who held his post at the Dépôt for over fifty years, was a contributor to the Encyclopédie, admired as a philosophe, and a member of the Royal Society. His most celebrated works were the Neptune François (1753) and the Hydrographie française (2 vols, 1756–1765).