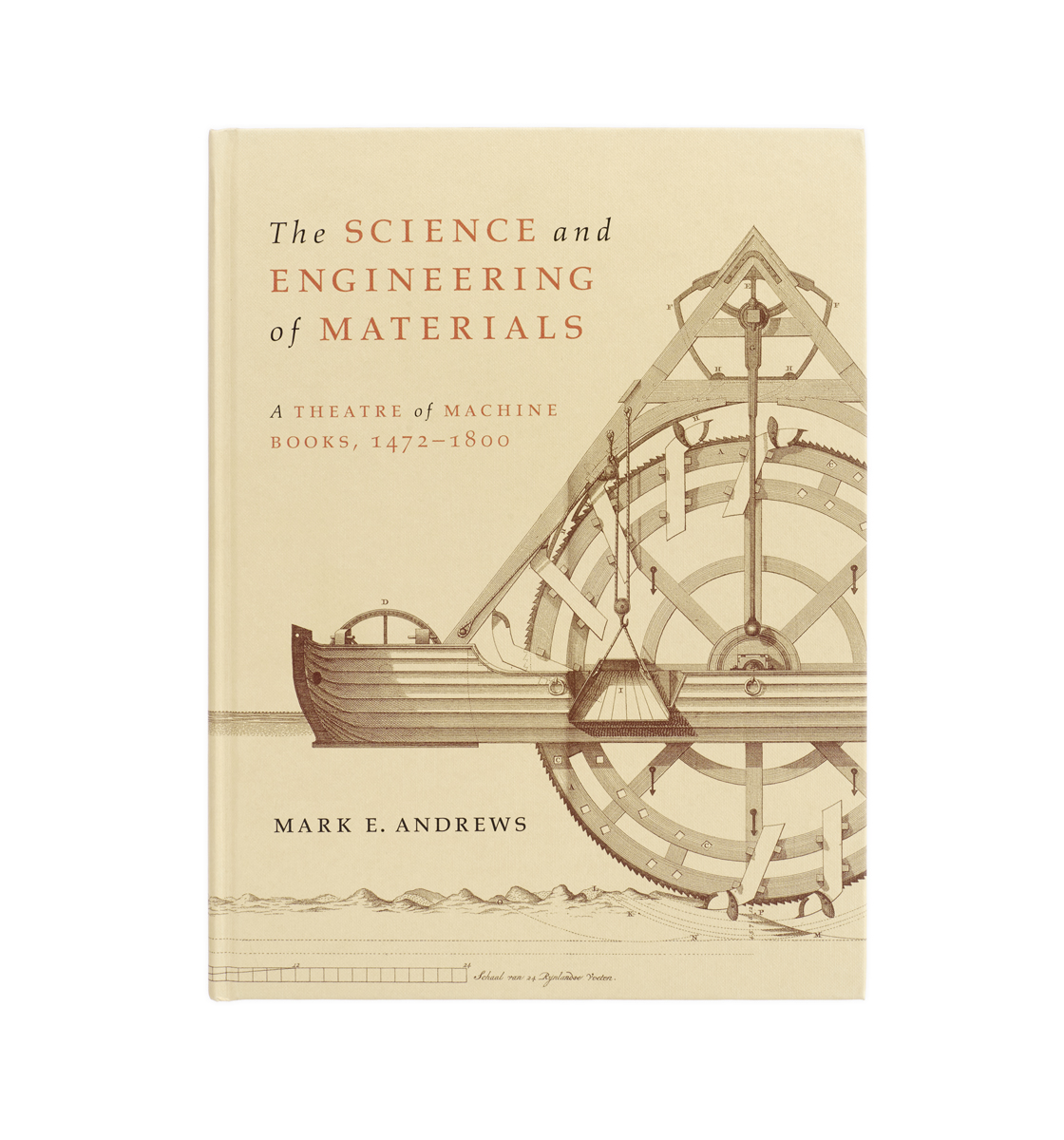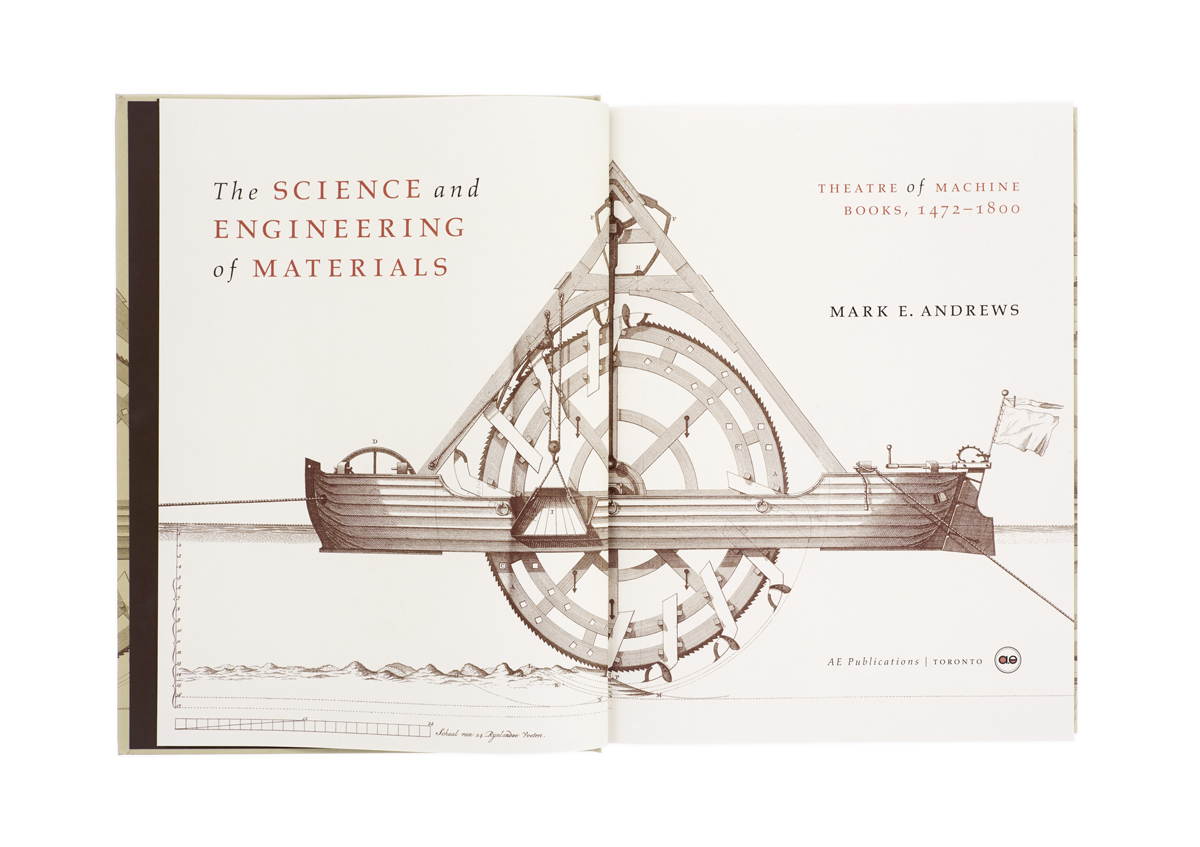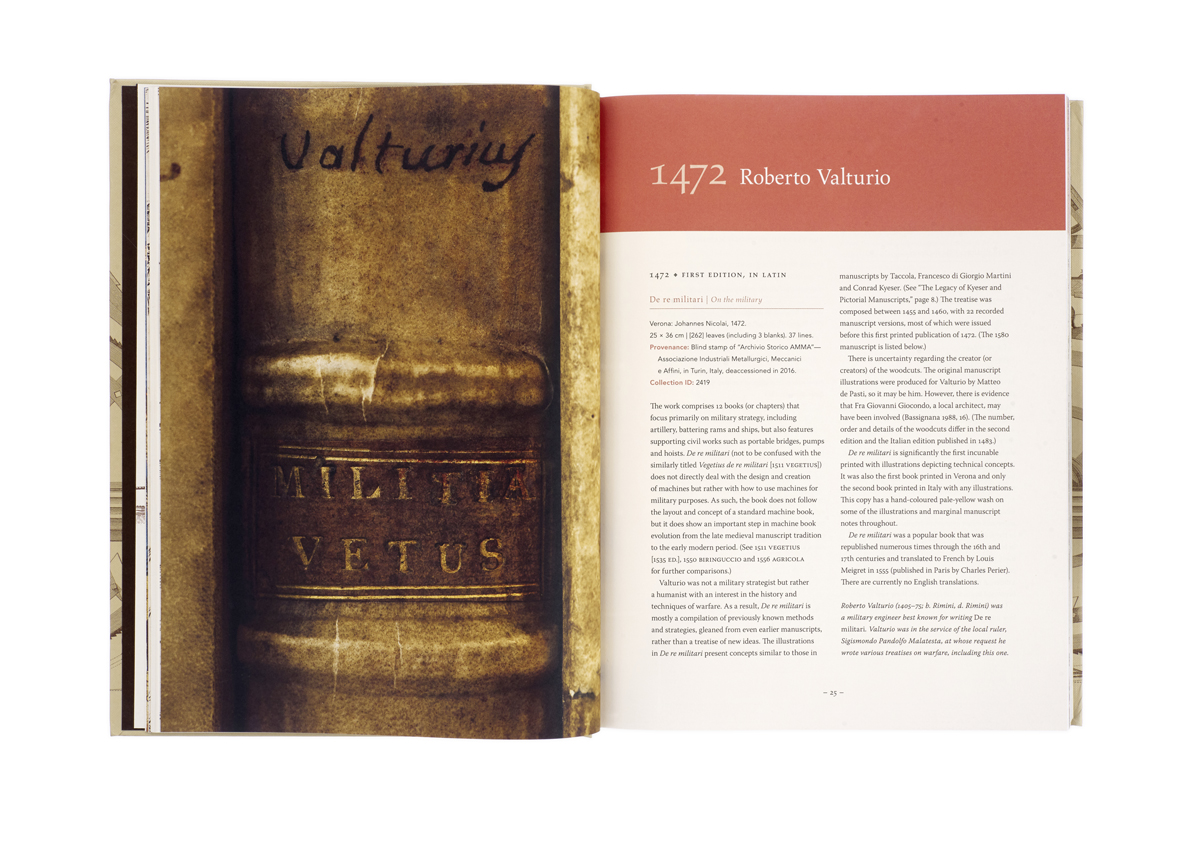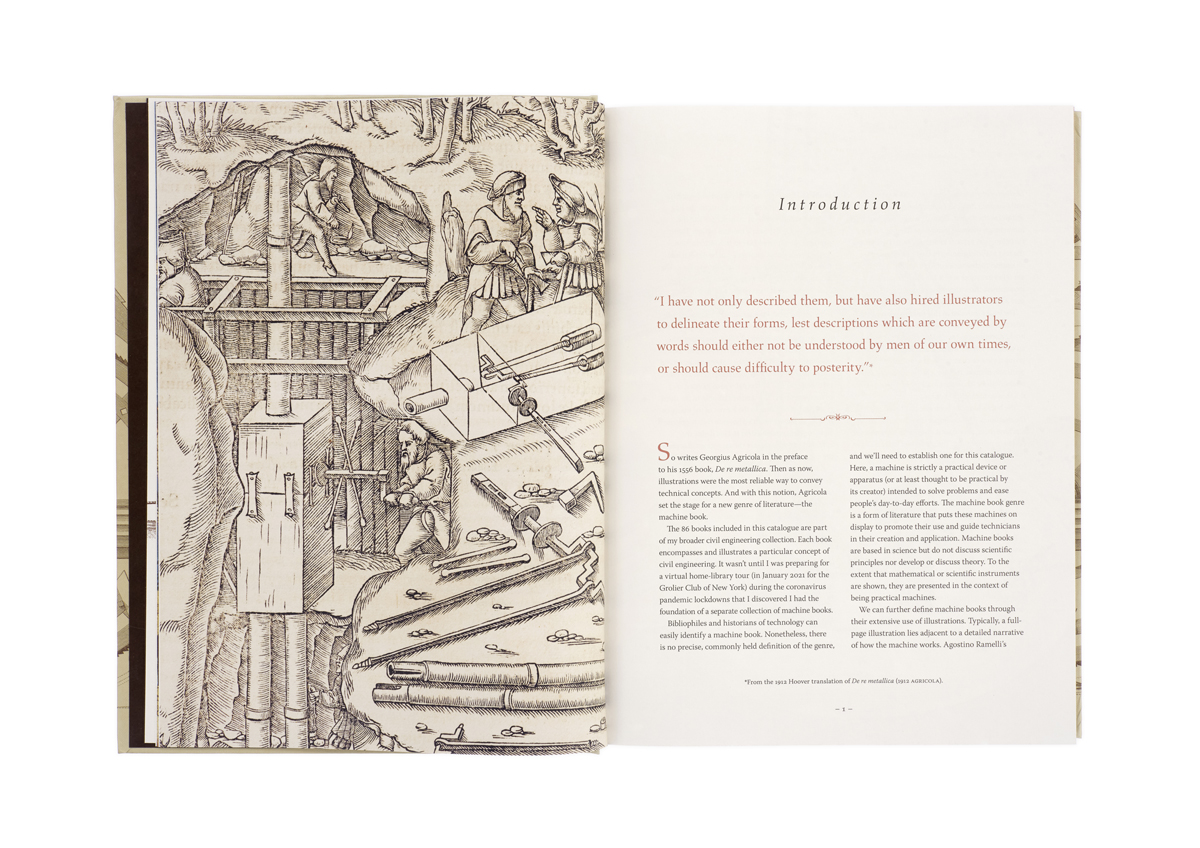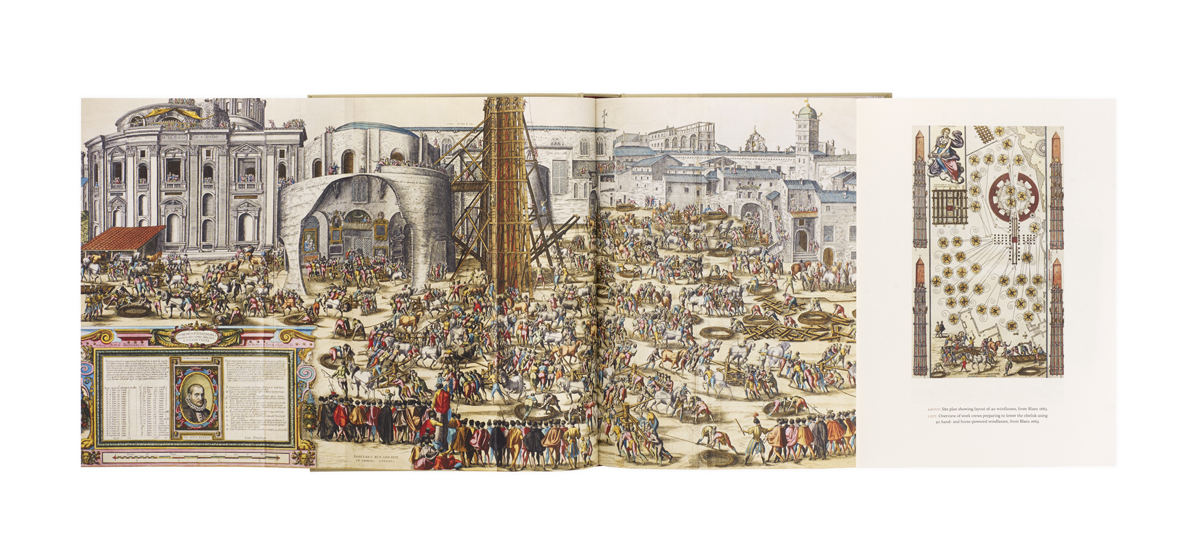 ANDREWS, Mark E.
The Science and Engineering of Materials: A Theatre of Machine Books, 1472–1800.
Toronto, AE Publications, 2023.
Folio (310 x 235 mm), pp. ix, [1], 419, [3]; with over 350 illustrations and 2 illustrated fold-out pages; printed boards, with dust-jacket.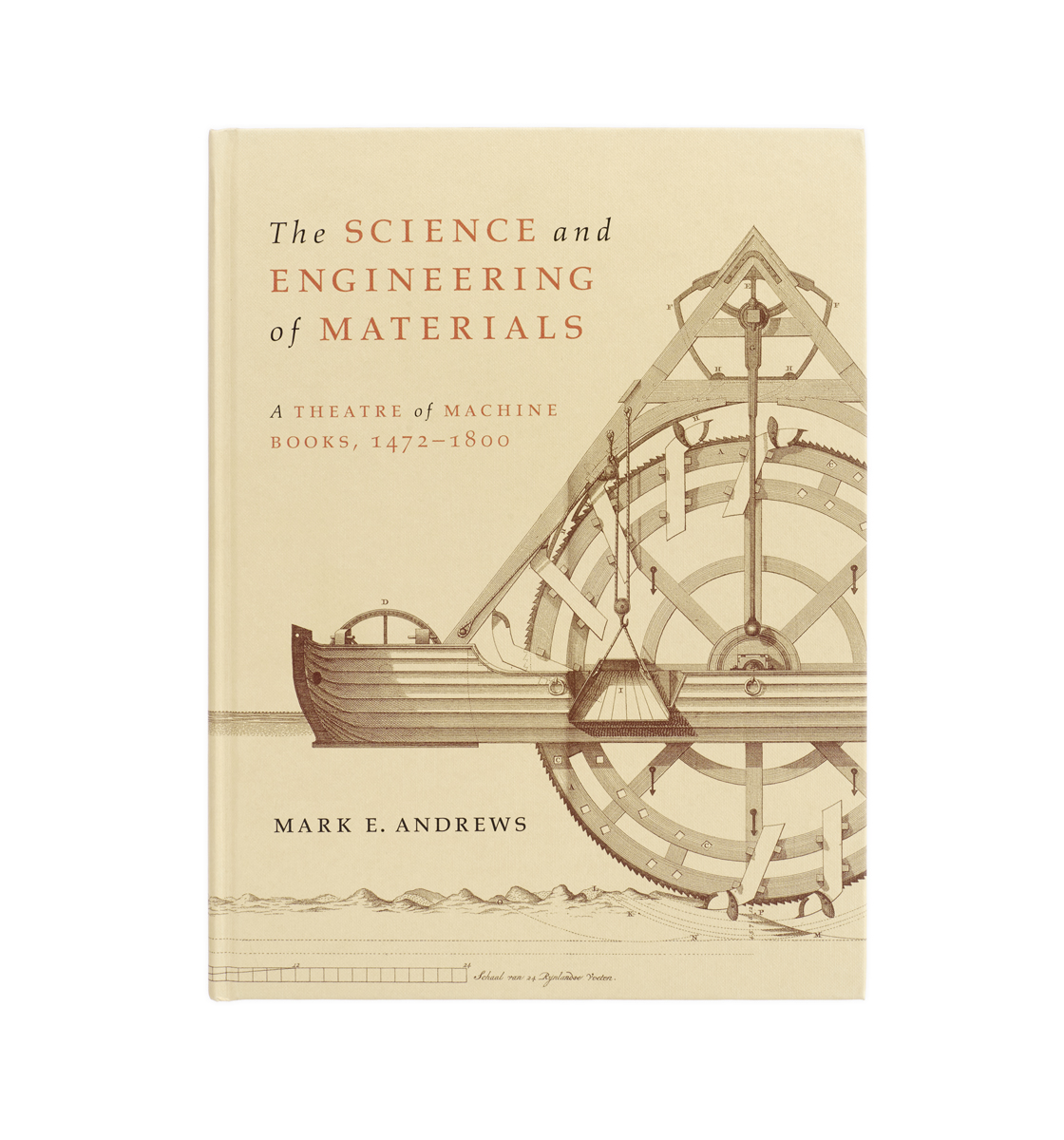 Added to your basket:
The Science and Engineering of Materials: A Theatre of Machine Books, 1472–1800.
An extraordinary survey of four centuries of machine books, tracing the evolution of printing techniques and draughtsmanship alongside the development of the machines themselves. In this catalogue of eighty-six works from his collection of books on civil engineering, Mark Andrews situates a series of landmark machine books within a broader context of related works and supplemental material.

Bibliophiles and technical researchers will discover a new approach to the subject material through the striking visuality of the work, with over three hundred lavish illustrations, portraits of key authors, and images of more than twenty-five bookplates from the collection. The glossary, illustrations, and contextual nature of the accompanying descriptions render The Science and Engineering of Materials an equally invaluable resource for non-technical readers, providing a highly accessible introduction to the world of machine books, an oft-elusively defined genre here described as 'a form of literature that puts these machines on display to promote their use and guide technicians in their creation and application'.

Although the origin of the genre of machine books – which are 'based in science but do not discuss scientific principles nor develop or discuss theory' – is traditionally held to be either Georgius Agricola's 1556 De re metallica or Jacques Besson's 1578 Theatre des instruments mathematiques & mechaniques, Andrews begins with Valturio's 1472 De re militari. In opening with a series of incunable works on the use of machines in siege warfare, Andrews traces the gradual shift in the function of machines from the military to the civil, developing a uniquely comprehensive timeline of the genre which is inextricably entwined with the history of the book.
You may also be interested in...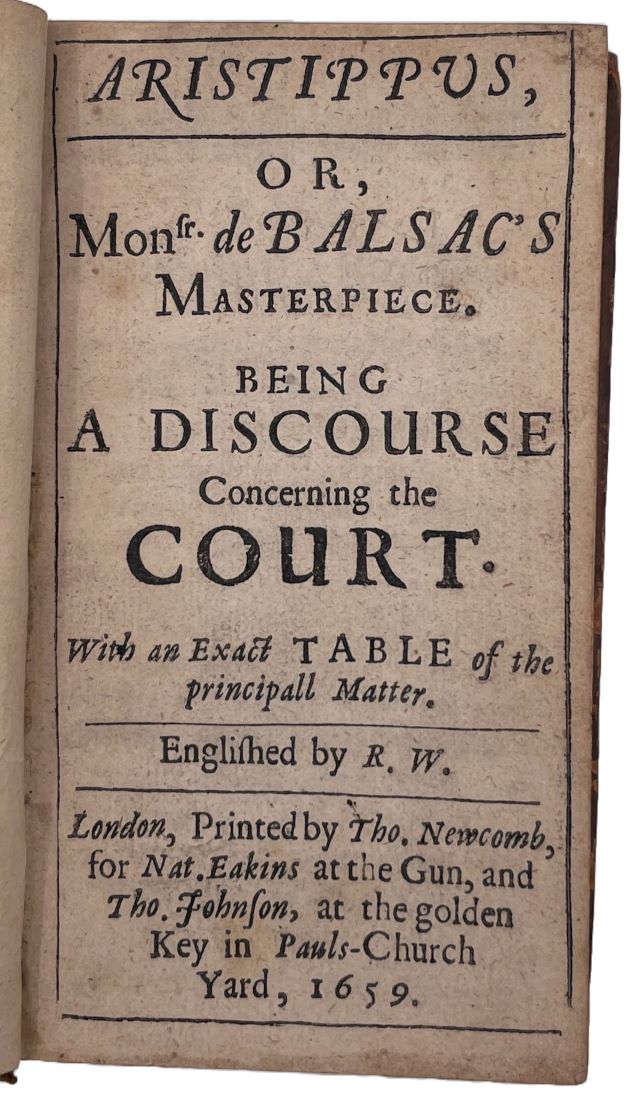 BALZAC, Jean-Louis Guez de.
Aristippus, or, Monsieur de Balsac's Masterpiece, being a Discourse concerning the Court … Englished by R.W.
First edition in English of Aristippe (1657), a treatise on wisdom in political administration dedicated to Queen Christina of Sweden, who was an admirer. Balzac was particularly reputed for the quality of his prose, seen as raising it to the same perfection as Malherbe did for French verse. At the end is an apposite extract from an earlier work, The elegant Combat (1634), comprising his conversations with Pierre du Moulin. Wing B 612.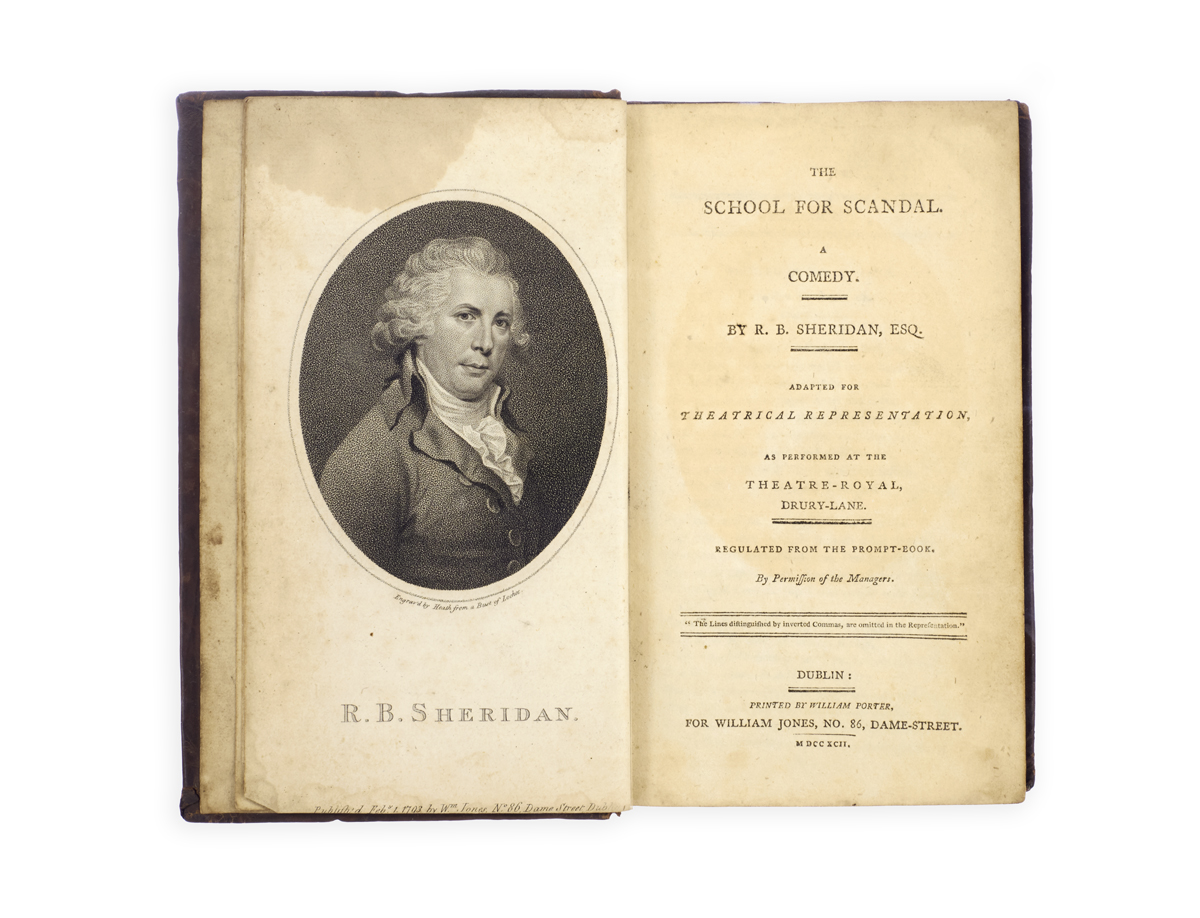 SHERIDAN, Richard Brinsley. 
The School for Scandal, a Comedy [– The Critic …; – The Rivals …; – A Trip to Scarborough …] … adapted for theatrical Representation, as performed at the Theatre-Royal, Drury Lane … 
The first attempt to publish a collected edition of Sheridan's dramatic works, forming the fifth volume of The British Theatre, an assembly of pirated plays by the Dublin bookseller William Jones.