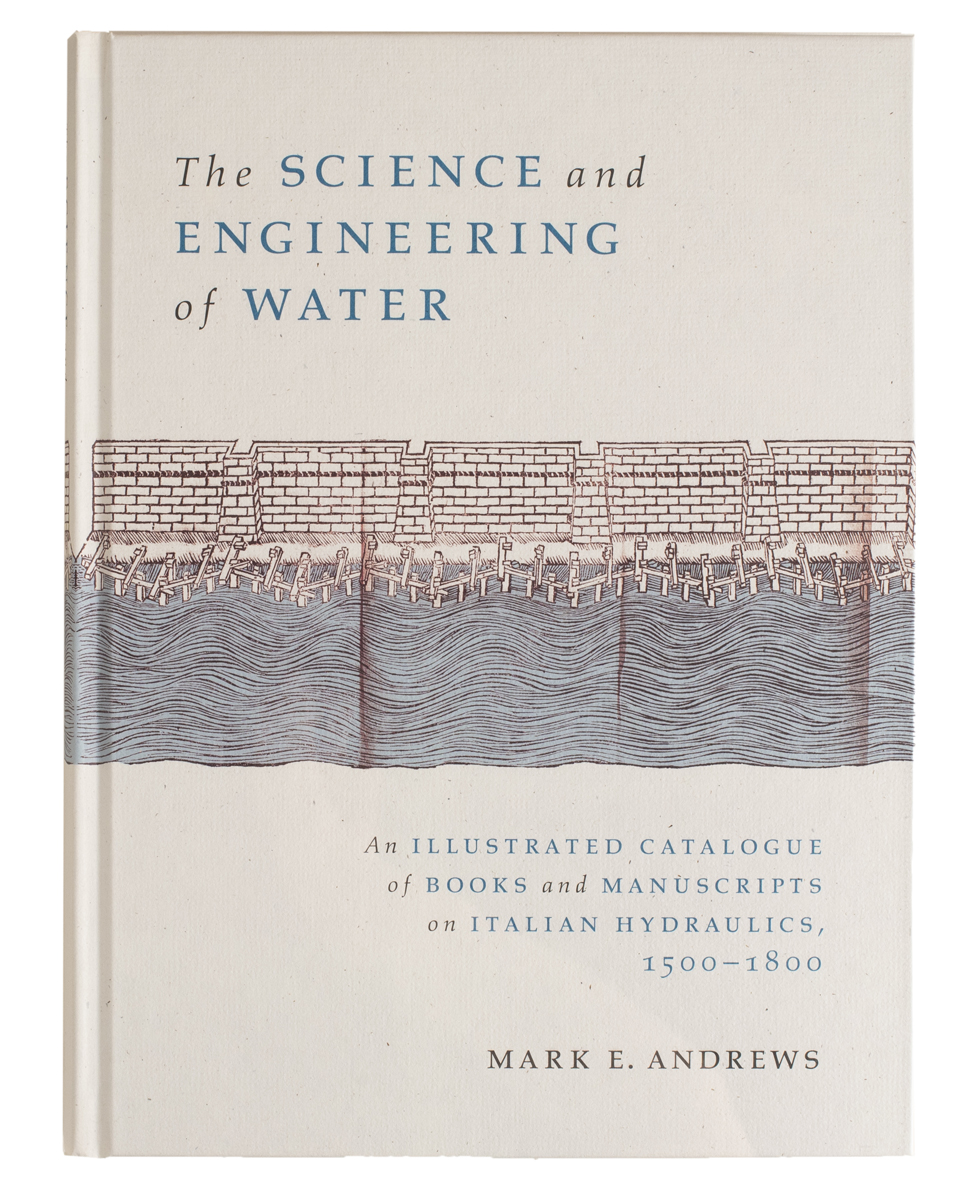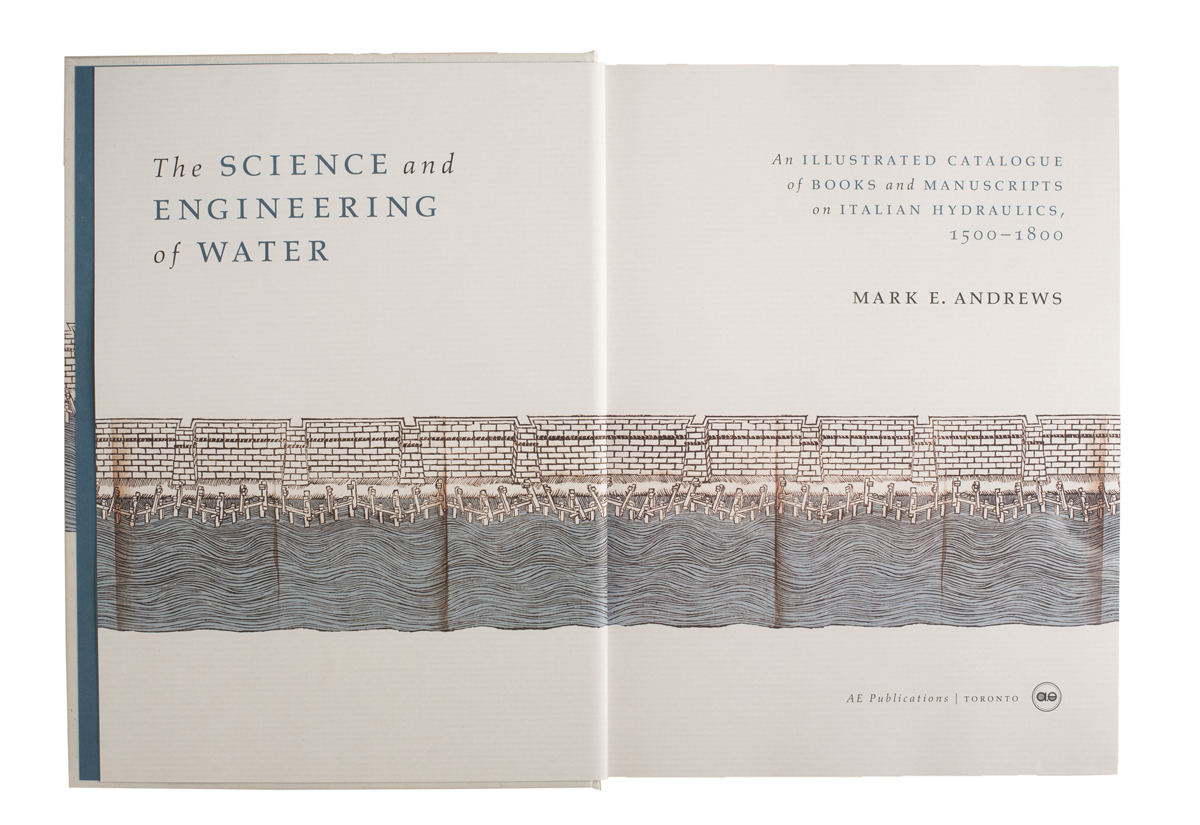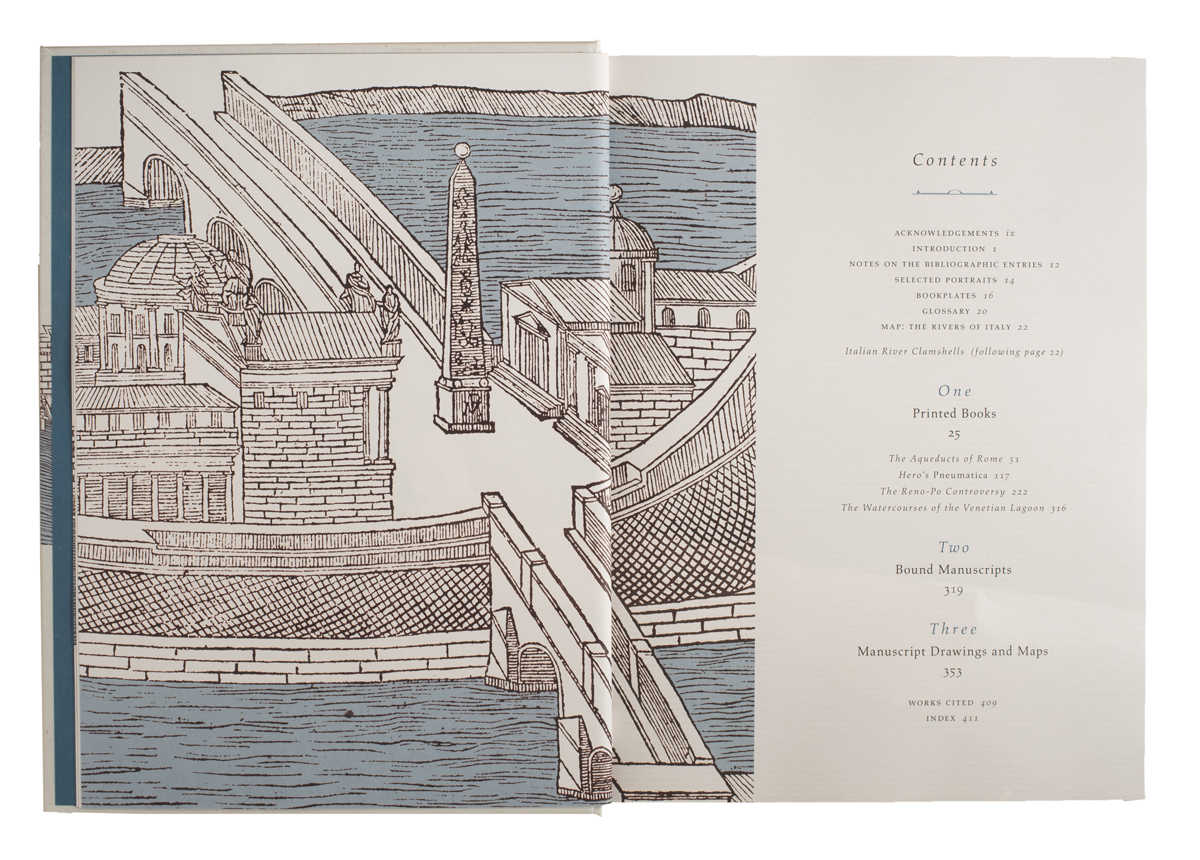 ITALIAN HYDRAULICS
ANDREWS, Mark E.
The Science and Engineering of Water: An illustrated catalogue of books and manuscripts on Italian hydraulics, 1500-1800.
Toronto, A.E. Publications, 2022.
Folio (304 x 224 mm), pp. ix, [1], 419, [3]; with nearly 100 illustrations and 2 illustrated fold-out pages; printed boards, with dust-jacket.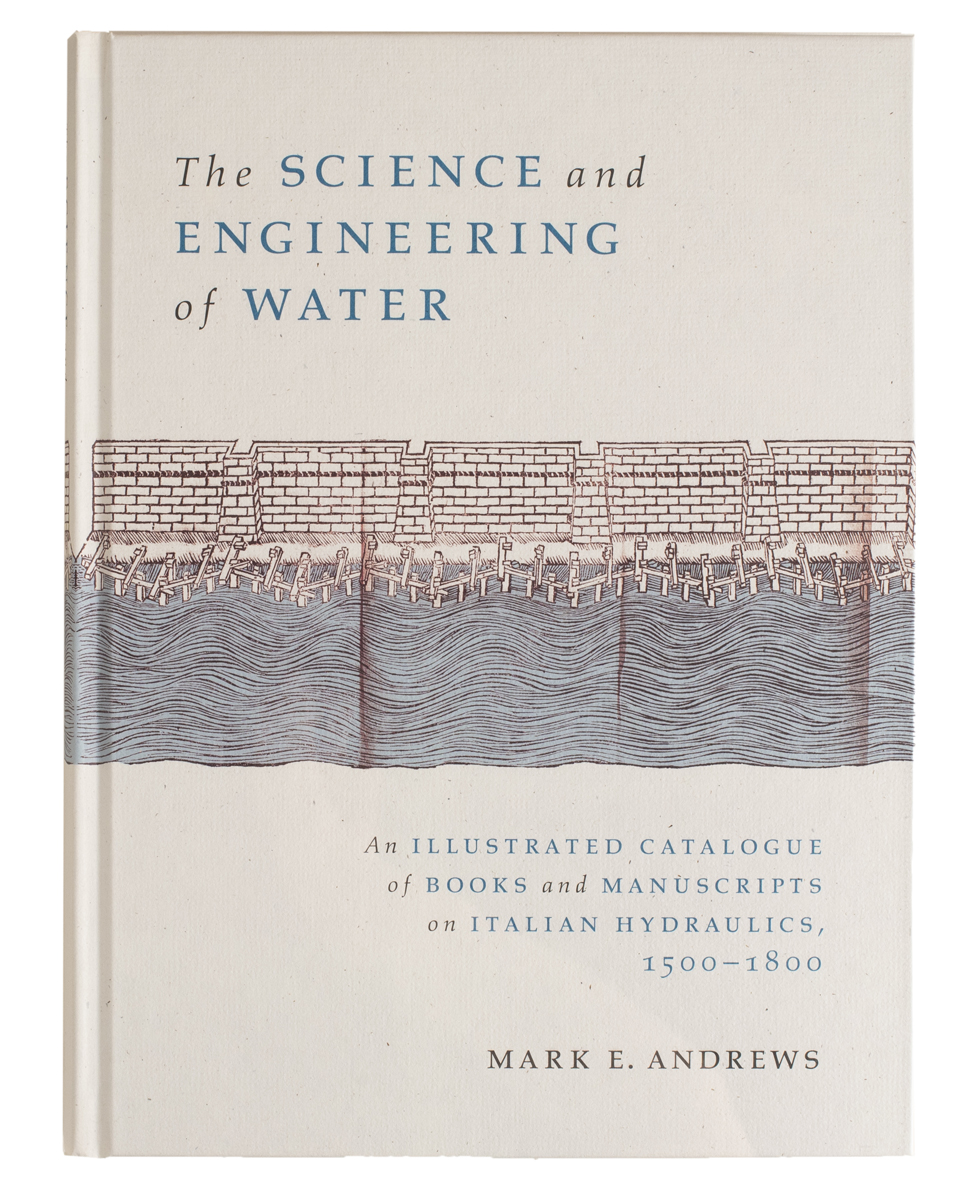 Added to your basket:
The Science and Engineering of Water: An illustrated catalogue of books and manuscripts on Italian hydraulics, 1500-1800.
A lavishly illustrated catalogue, tracing the development of science and engineering through the early modern period. Some 367 printed books, manuscripts, and maps are presented in chronological order, highlighting the relationship between the evolution of ideas and the authors who documented those ideas. Drawing from Mark Andrews's larger collection of civil engineering, here we see the books, illustrations, and diagrams that formed the daily working tools of Italian scientists, engineers, and builders – from civil engineering's first printed works in the early sixteenth century to the publication of Venturi's landmark text on fundamental hydraulic principles in 1797.

Technical researchers will discover a new approach to their subject through the emphasis placed on the role of illustrations in these early engineering works. Moreover, the visual appeal of those illustrations will lead non-technical readers through the story of the early years of science and engineering. Side-bar essays on related topics about aqueducts, river management, and the role of ancient writers provides context for individual book entries.

With descriptions of famous texts such as Galileo's Discourse on Floating Bodies (1612) or Piranesi's Ruins of the Fountainhead of the Aqua Julia in Rome (1761) as well as lesser-known mathematical and law texts relating to water engineering, The Science and Engineering of Water is an essential reference work for anyone interested in the history of the book, book illustration, or the history of civil engineering.
You may also be interested in...
A 'HIDDEN GEM' BY GALILEO'S PUPIL SOLDANI, Jacopo. 
Lezione di Jacopo Soldani sopra il Brindisi recitata da lui nell'Accademia Fiorentina il dì 20 di gennaio nel 1597. 
First and only edition of satirist Jacopo Soldani's 1597 debut address to the Accademia Fiorentina on the art of making a toast. 
STATIUS, Publius Papinius. 
Pub. Papinus [sic] Statius, denuo ac serio emendatus. 
First and only Jansson edition of the works of the first-century Roman poet Statius.  The volume opens with the Silvae, a collection of poems in five books addressed to patrons including the emperor Domitian, containing Statius's famous lines on the death of a friend's parrot.  His twelve-book epic hexameter poem the Thebaid follows, relating the quarrel between Oedipus's sons Eteocles and Polyneices, and the collection ends with the unfinished Achilleid, telling the story of Achilles up to his departure for Troy, including his adventures on Scyros disguised as a girl.