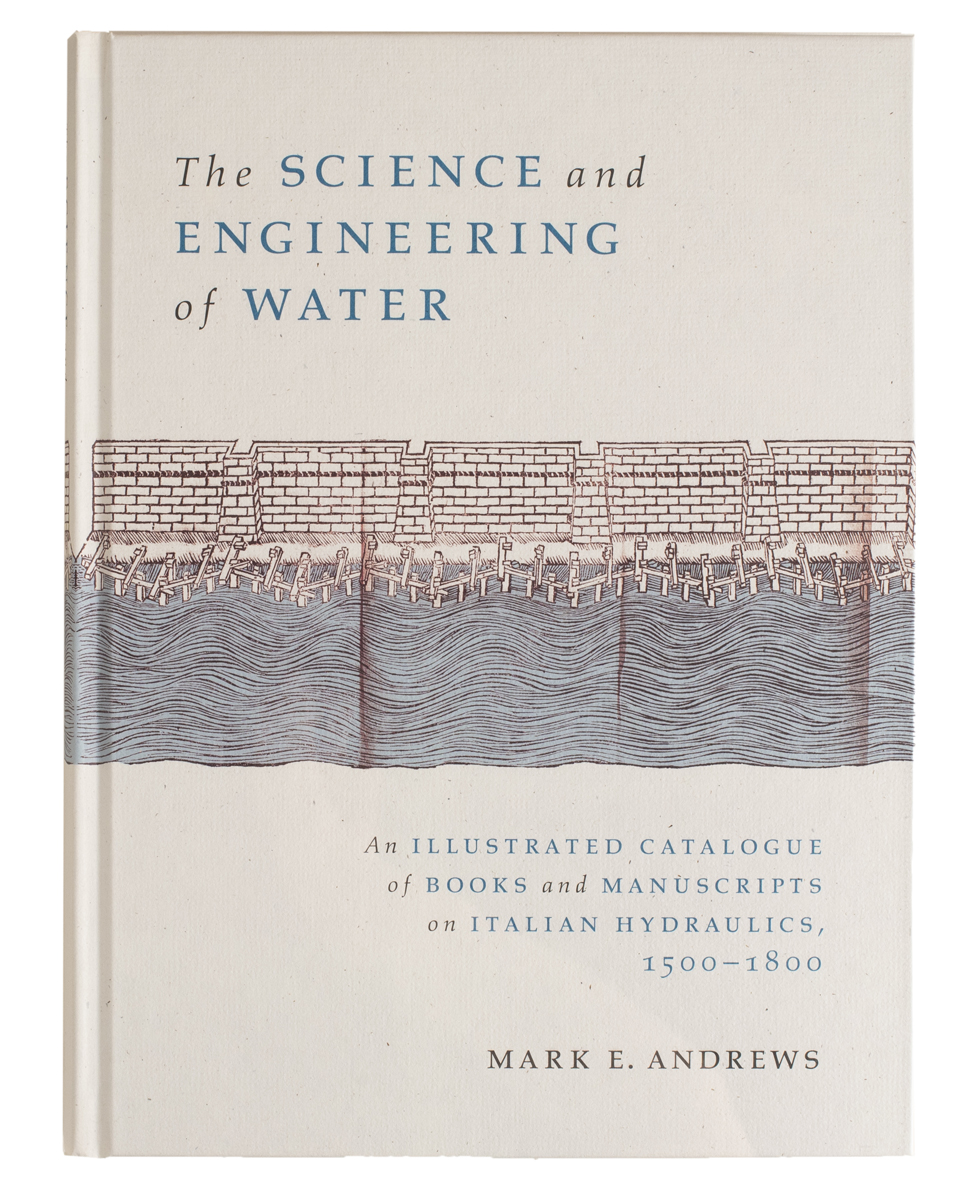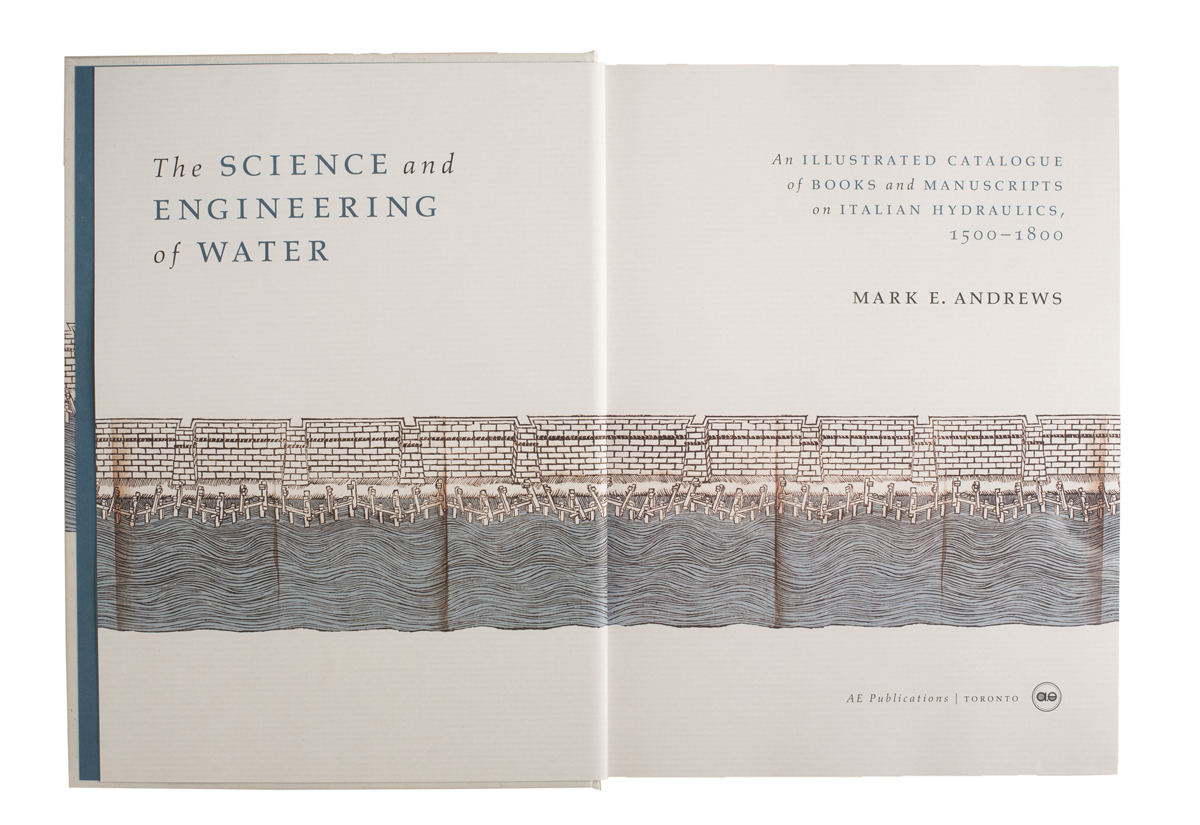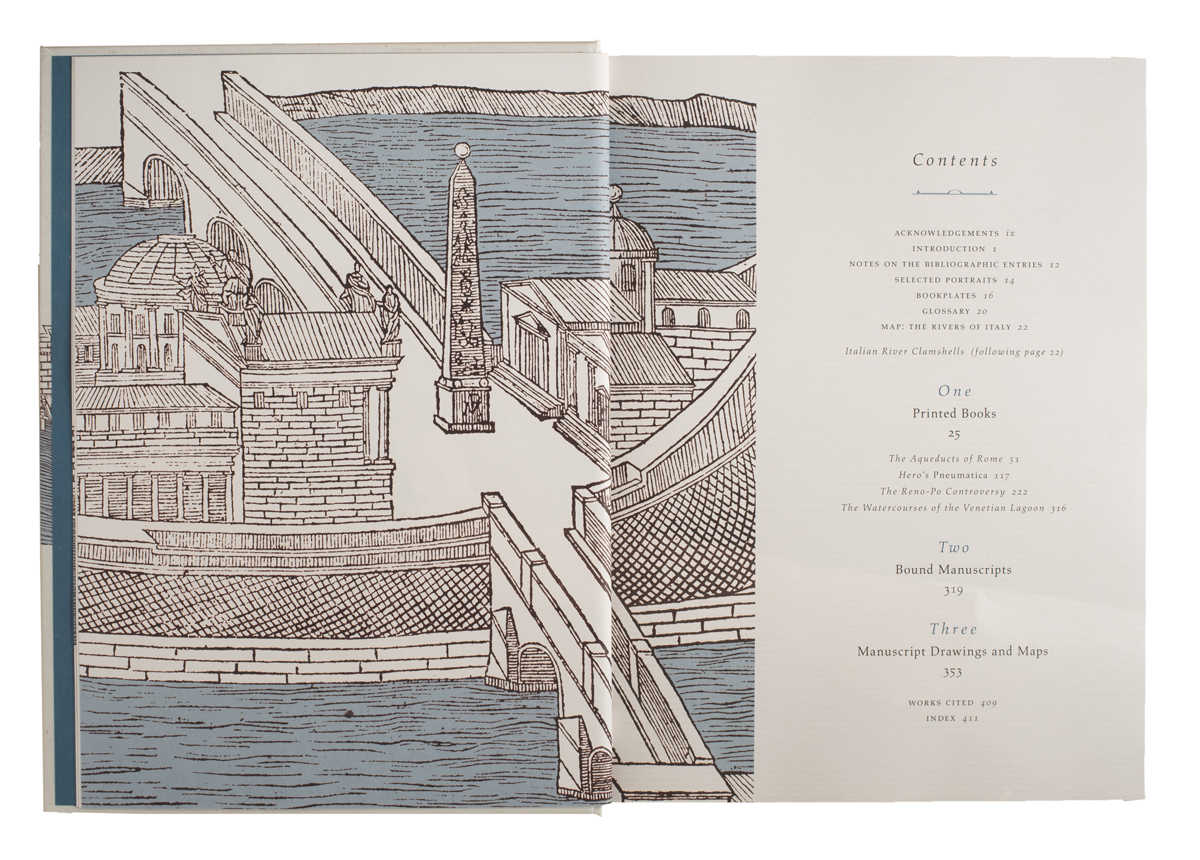 ITALIAN HYDRAULICS
ANDREWS, Mark E.
The Science and Engineering of Water: An illustrated catalogue of books and manuscripts on Italian hydraulics, 1500-1800.
Toronto, A.E. Publications, 2022.
Folio (304 x 224 mm), pp. ix, [1], 419, [3]; with nearly 100 illustrations and 2 illustrated fold-out pages; printed boards, with dust-jacket.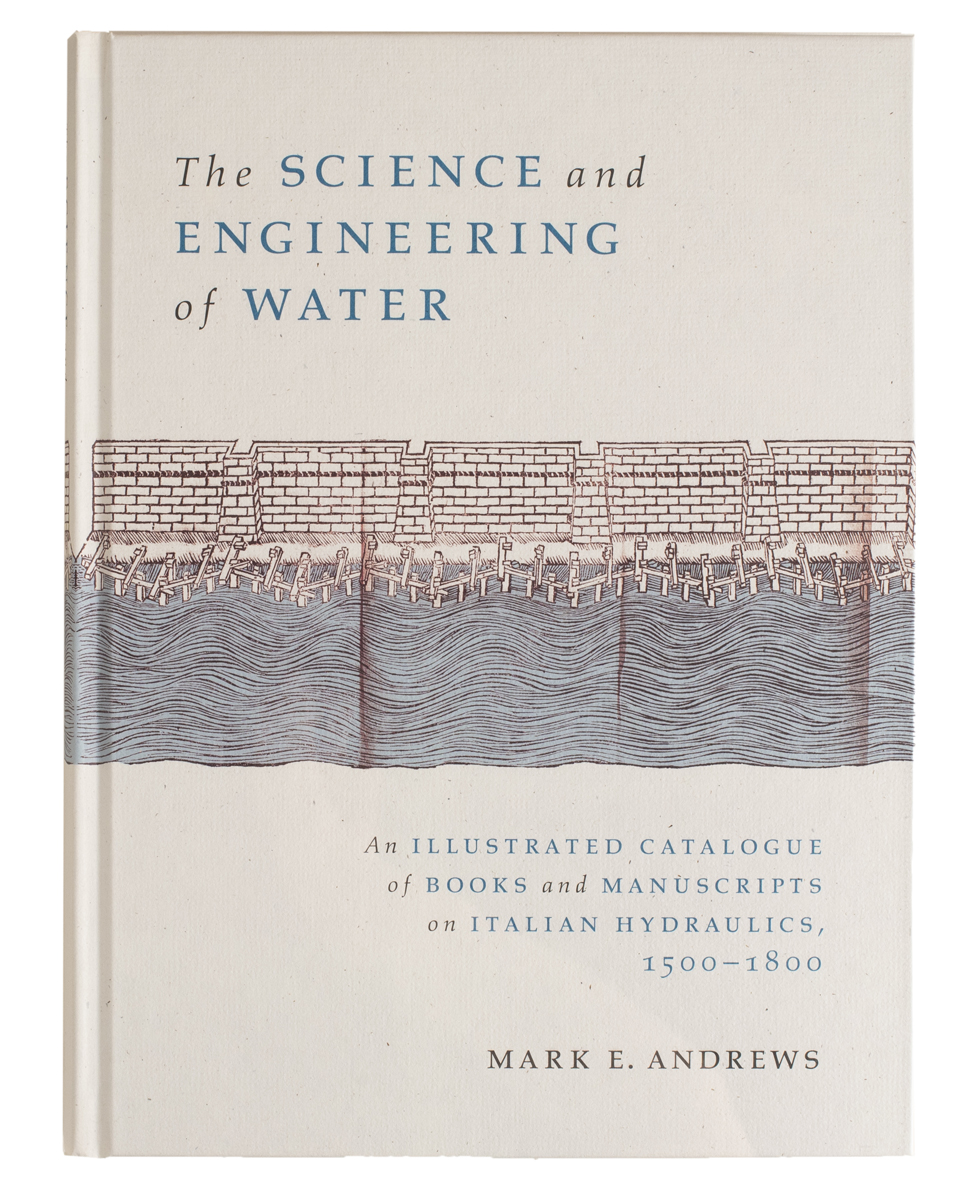 Added to your basket:
The Science and Engineering of Water: An illustrated catalogue of books and manuscripts on Italian hydraulics, 1500-1800.
A lavishly illustrated catalogue, tracing the development of science and engineering through the early modern period. Some 367 printed books, manuscripts, and maps are presented in chronological order, highlighting the relationship between the evolution of ideas and the authors who documented those ideas. Drawing from Mark Andrews's larger collection of civil engineering, here we see the books, illustrations, and diagrams that formed the daily working tools of Italian scientists, engineers, and builders – from civil engineering's first printed works in the early sixteenth century to the publication of Venturi's landmark text on fundamental hydraulic principles in 1797.

Technical researchers will discover a new approach to their subject through the emphasis placed on the role of illustrations in these early engineering works. Moreover, the visual appeal of those illustrations will lead non-technical readers through the story of the early years of science and engineering. Side-bar essays on related topics about aqueducts, river management, and the role of ancient writers provides context for individual book entries.

With descriptions of famous texts such as Galileo's Discourse on Floating Bodies (1612) or Piranesi's Ruins of the Fountainhead of the Aqua Julia in Rome (1761) as well as lesser-known mathematical and law texts relating to water engineering, The Science and Engineering of Water is an essential reference work for anyone interested in the history of the book, book illustration, or the history of civil engineering.
You may also be interested in...
MYERS, Robin, Michael HARRIS, and Giles MANDELBROTE (eds).
Lives in Book History: Changing Contours of Research over Forty Years.
'This volume has grown out of one event in a long series of annual conferences on book-trade history – held to mark the fortieth conference in 2018. For this we had asked nine well-known book historians to give a retrospective review of their field, be it manuscripts, incunabula, book binding, and so on, explaining how they had come into book history, who had been the major influences on them, what the field was like then, what it was like now, and how they would, in the light of the changes they had seen, have done things differently. Everyone mentioned the technological revolution, which had completely changed their way of working and brought a wealth of research material to their desks, greatly amplifying but not substituting for (as they were at pains to point out) research in libraries and archives. Thus these papers are a mix of scholarly assessment and personal reminiscence: likely, we thought, to have a wider readership than just historians of the book.'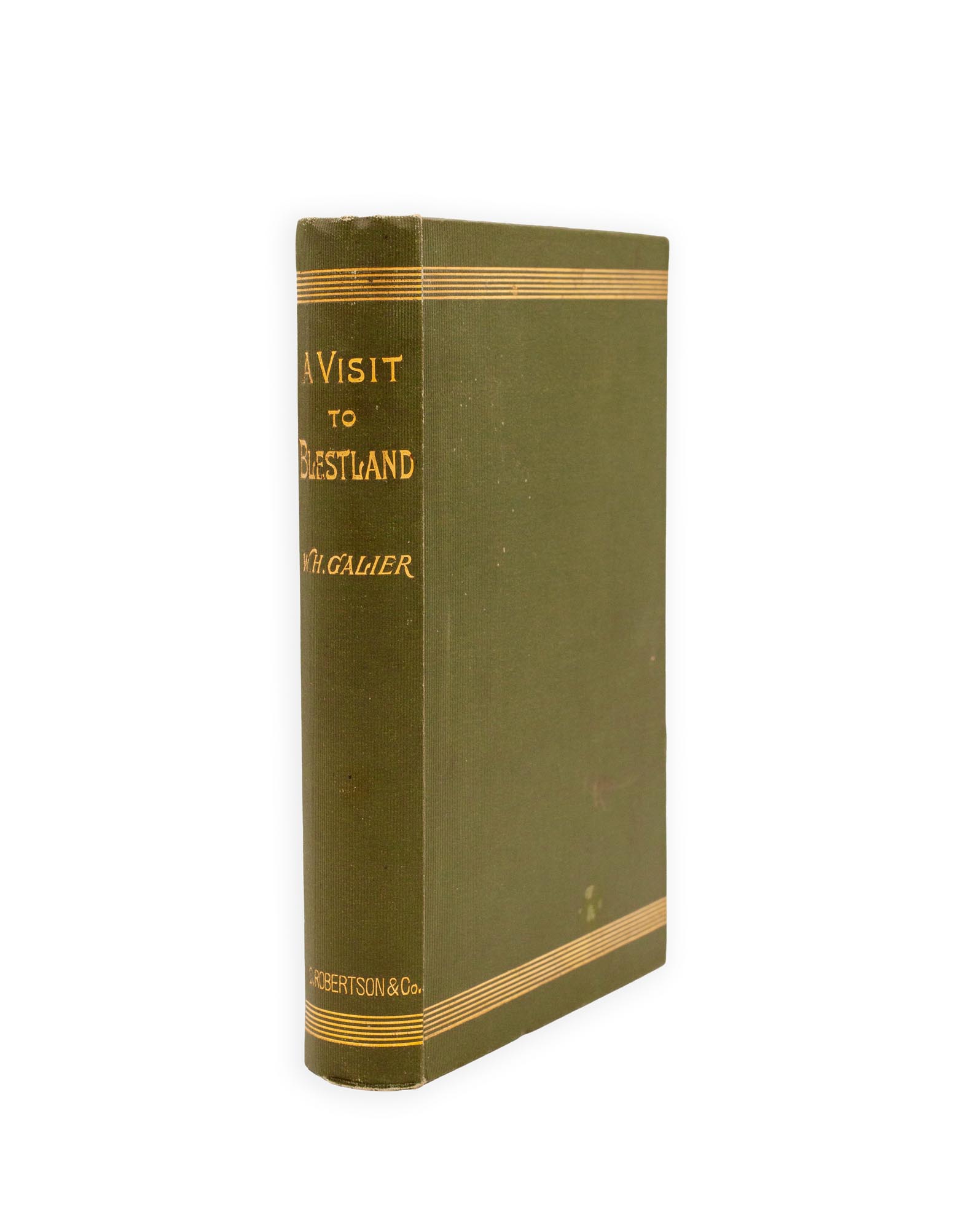 GALIER, W.H.
A visit to Blestland.
First edition of this novel of utopian socialism which lambasts capitalism and religion. Blestland is a republican workers' paradise located on a different planet which reveals how the divisions of earth can be abolished: by limiting 'the enormous power for evil which capital can wield'. Monopolist powers are forbidden, resulting in a society in which 'you will look in vain for class or religious hatreds, abject poverty and general discontents'. Published six years after William Morris's News from nowhere, the novel fits securely into the contemporary corpus of utopian socialist fiction. Here organized religion is especially singled out as an evil: 'fanaticism... accounts for the deplorable want of unity among the masses', as monopolists stay in power by exploiting workers' religious differences. Indeed, a missionary provides the plot's nemesis. The plot manifests Blestland as a dream, which vanished upon waking.