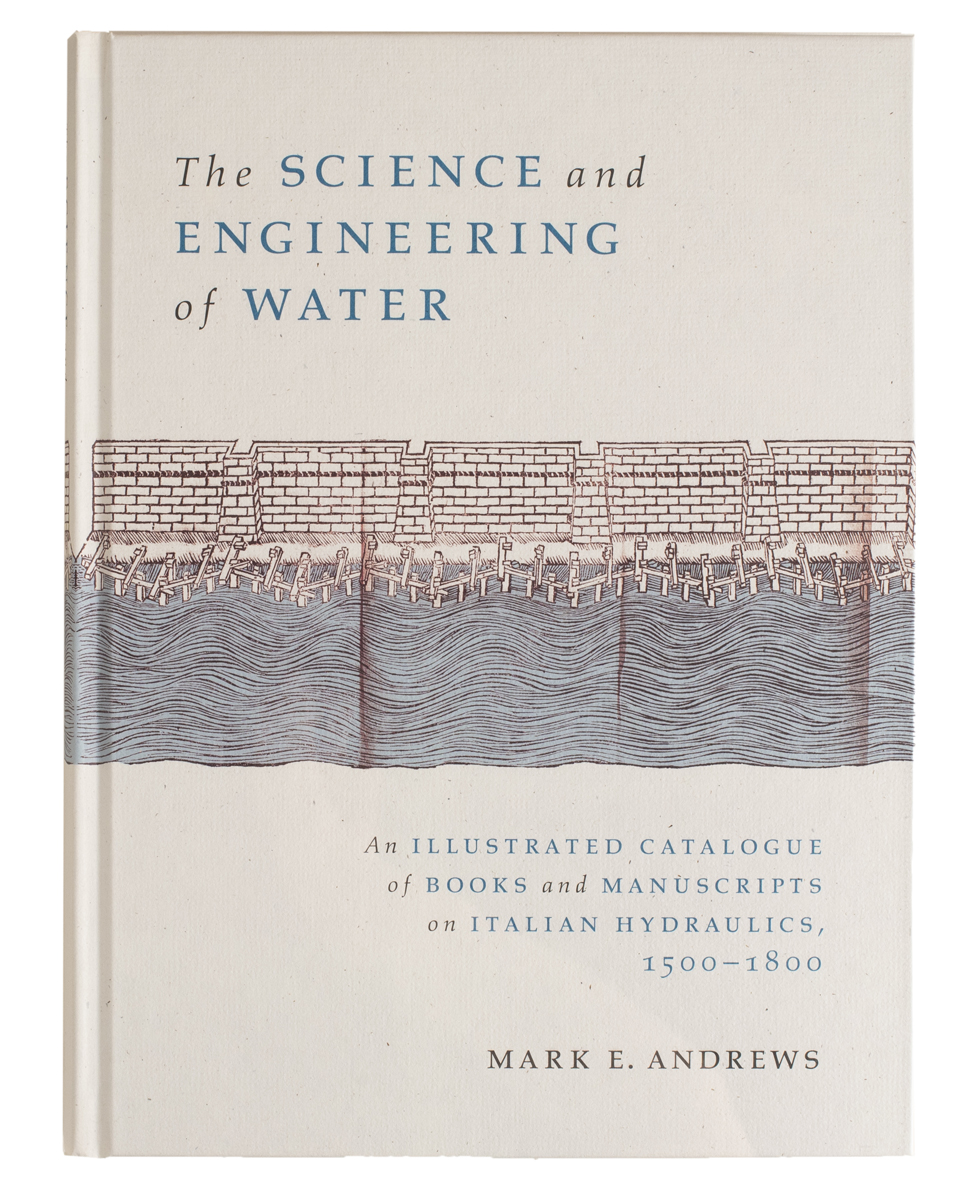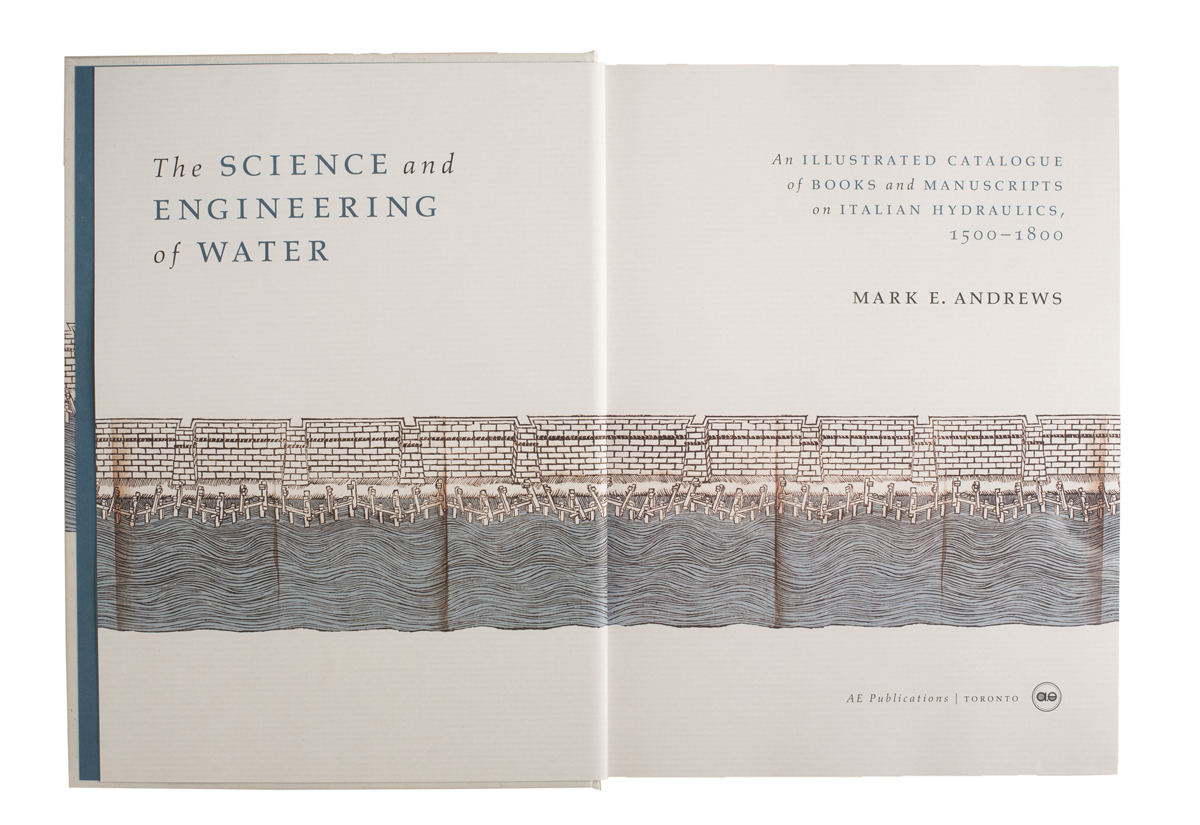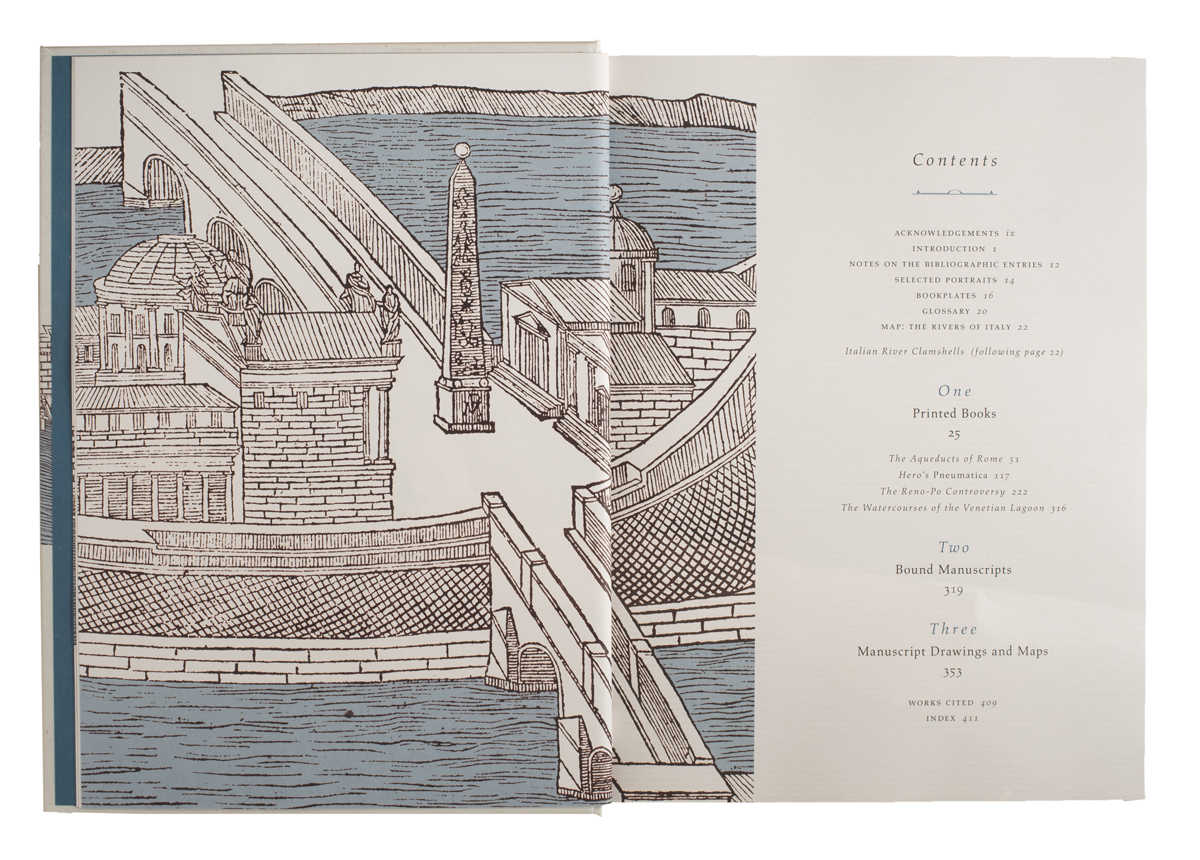 ITALIAN HYDRAULICS
ANDREWS, Mark E.
The Science and Engineering of Water: An illustrated catalogue of books and manuscripts on Italian hydraulics, 1500-1800.
Toronto, A.E. Publications, 2022.
Folio (304 x 224 mm), pp. ix, [1], 419, [3]; with nearly 100 illustrations and 2 illustrated fold-out pages; printed boards, with dust-jacket.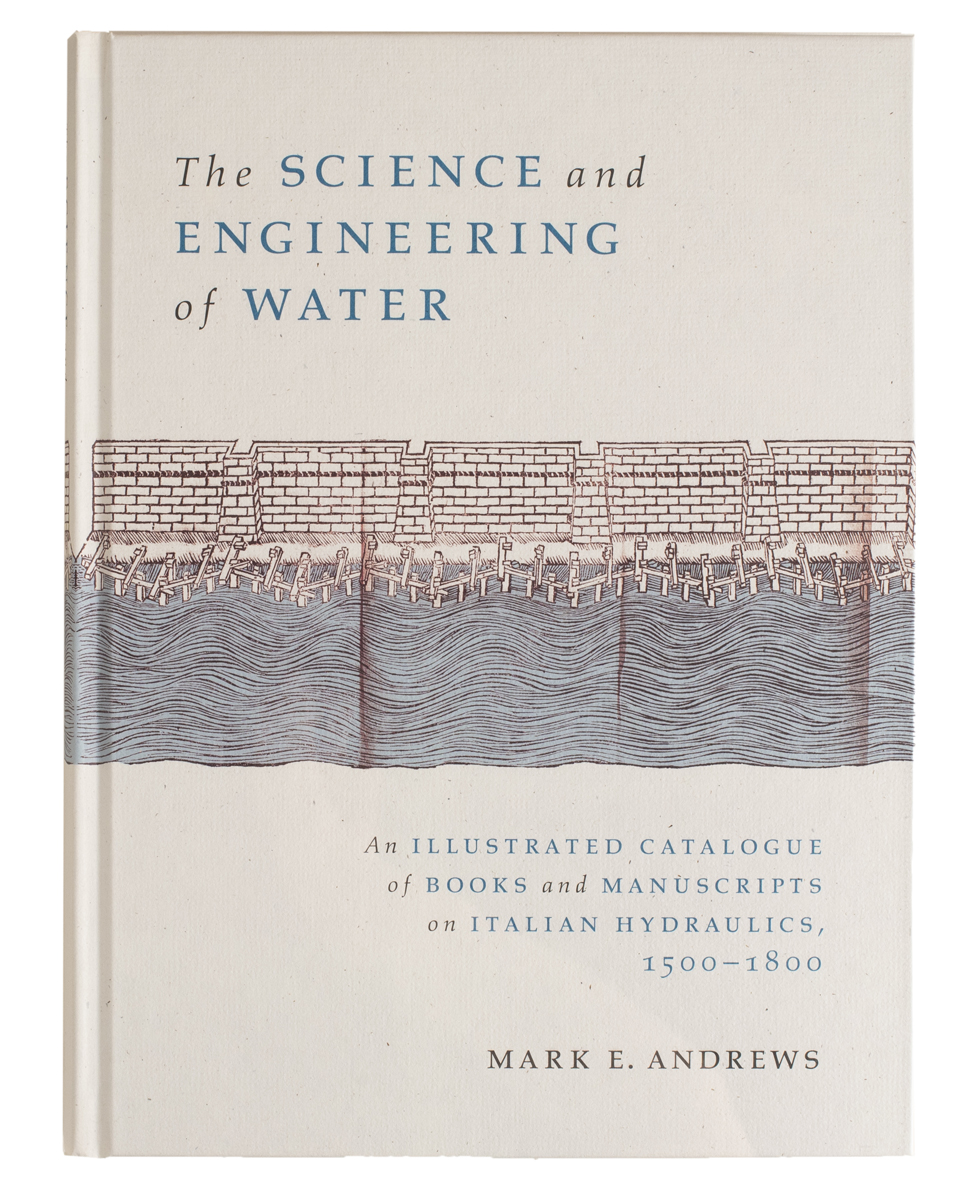 Added to your basket:
The Science and Engineering of Water: An illustrated catalogue of books and manuscripts on Italian hydraulics, 1500-1800.
A lavishly illustrated catalogue, tracing the development of science and engineering through the early modern period. Some 367 printed books, manuscripts, and maps are presented in chronological order, highlighting the relationship between the evolution of ideas and the authors who documented those ideas. Drawing from Mark Andrews's larger collection of civil engineering, here we see the books, illustrations, and diagrams that formed the daily working tools of Italian scientists, engineers, and builders – from civil engineering's first printed works in the early sixteenth century to the publication of Venturi's landmark text on fundamental hydraulic principles in 1797.

Technical researchers will discover a new approach to their subject through the emphasis placed on the role of illustrations in these early engineering works. Moreover, the visual appeal of those illustrations will lead non-technical readers through the story of the early years of science and engineering. Side-bar essays on related topics about aqueducts, river management, and the role of ancient writers provides context for individual book entries.

With descriptions of famous texts such as Galileo's Discourse on Floating Bodies (1612) or Piranesi's Ruins of the Fountainhead of the Aqua Julia in Rome (1761) as well as lesser-known mathematical and law texts relating to water engineering, The Science and Engineering of Water is an essential reference work for anyone interested in the history of the book, book illustration, or the history of civil engineering.
You may also be interested in...
HOW TO SURVIVE PRISON AS A CONSCIENTIOUS OBJECTOR CANTINE, Holley, and Dachine RAINER (editors), and Lowell NAEVE (illustrator). 
Prison Etiquette: The Convict's Compendium of useful Information [(cover:) by the Inmates] … with a Preface by Christopher Isherwood. 
First edition of this anthology of conscientious objectors incarcerated during the Second World War, 'entirely hand-set, hand-bound, and printed on a footpedal press by the editors' (jacket flap) in an edition of two thousand copies. 
SHELLEY, Percy Bysshe.
The Beauties of Shelley … with portrait of the author.
First and only edition thus, rare. Ascham had published Shelley's Works in 1834 - although a piracy it was nevertheless the first attempt at a complete collection of his poems, and the text, taken from authorised editions, was surprisingly accurate. The Beauties is a reduced but substantial selection.
BL only on Library Hub.