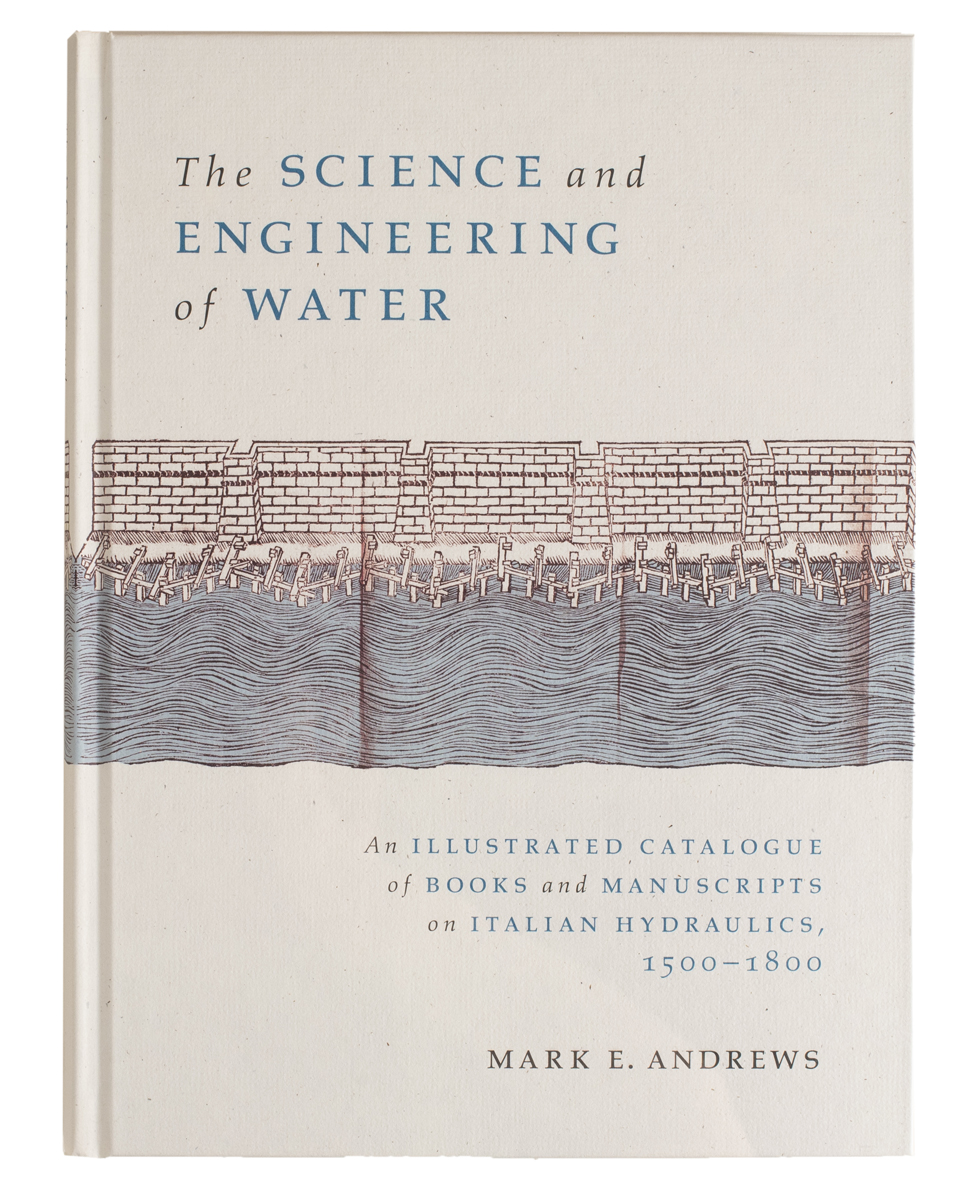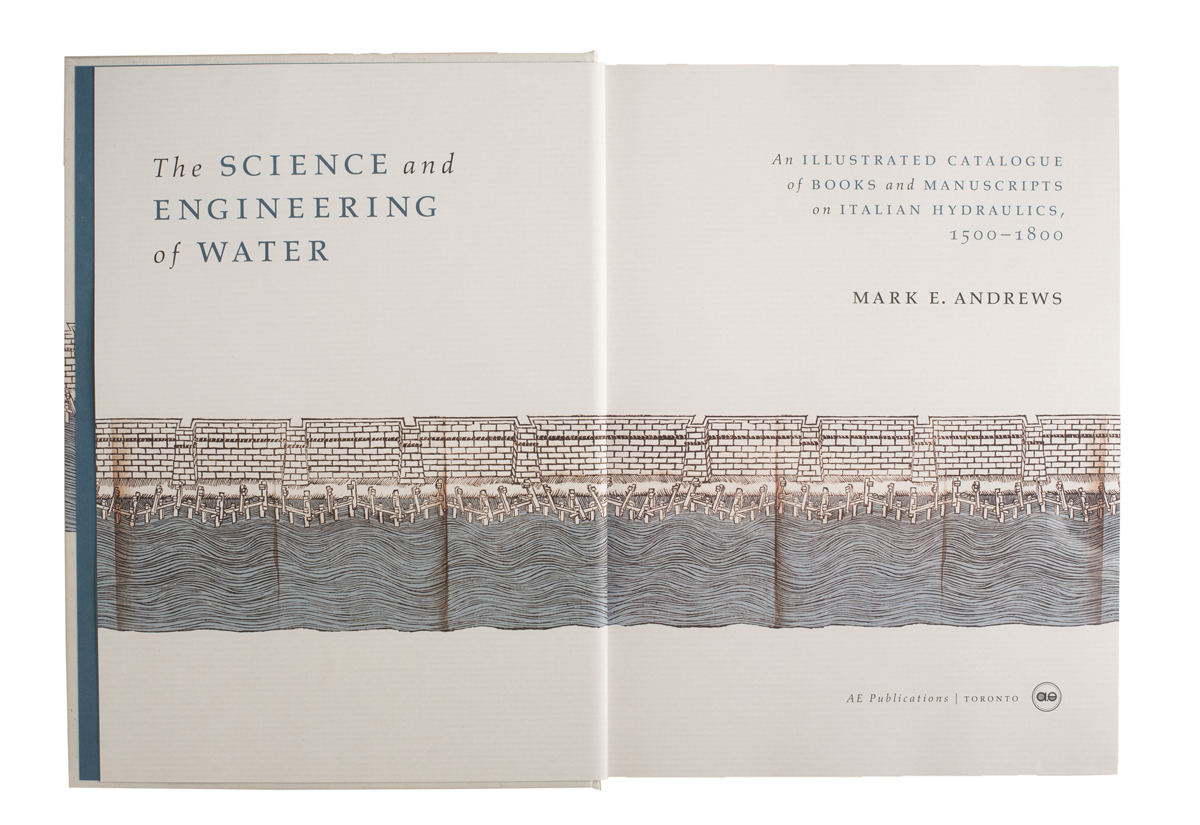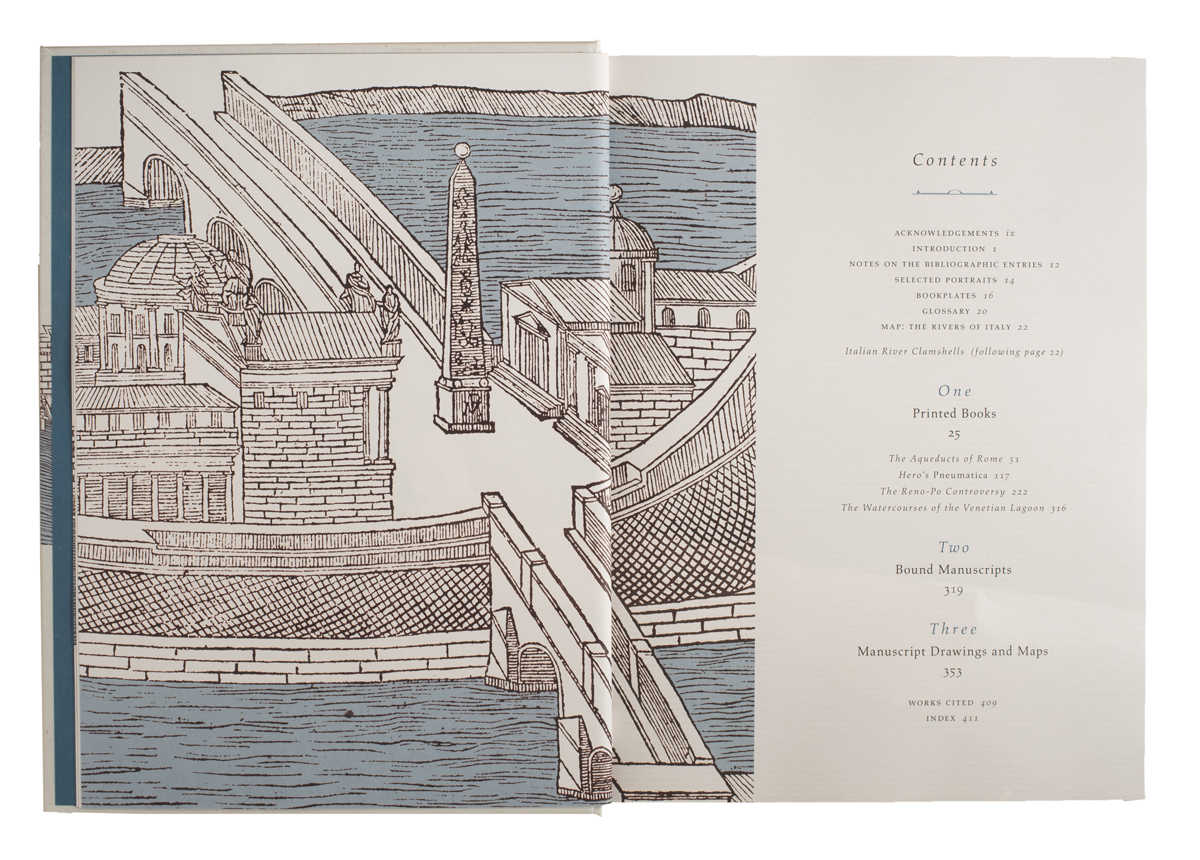 ITALIAN HYDRAULICS
ANDREWS, Mark E.
The Science and Engineering of Water: An illustrated catalogue of books and manuscripts on Italian hydraulics, 1500-1800.
Toronto, A.E. Publications, 2022.
Folio (304 x 224 mm), pp. ix, [1], 419, [3]; with nearly 100 illustrations and 2 illustrated fold-out pages; printed boards, with dust-jacket.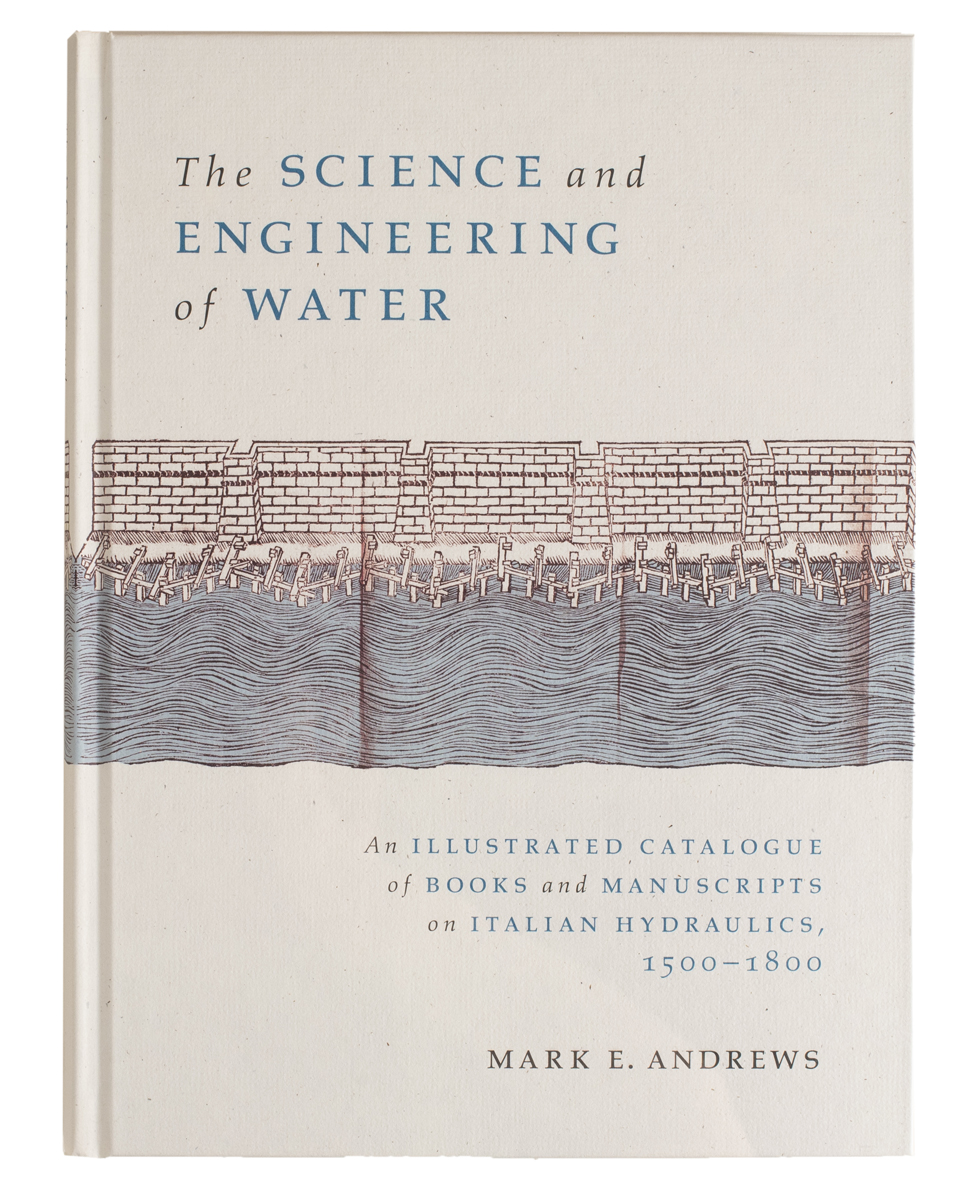 Added to your basket:
The Science and Engineering of Water: An illustrated catalogue of books and manuscripts on Italian hydraulics, 1500-1800.
A lavishly illustrated catalogue, tracing the development of science and engineering through the early modern period. Some 367 printed books, manuscripts, and maps are presented in chronological order, highlighting the relationship between the evolution of ideas and the authors who documented those ideas. Drawing from Mark Andrews's larger collection of civil engineering, here we see the books, illustrations, and diagrams that formed the daily working tools of Italian scientists, engineers, and builders – from civil engineering's first printed works in the early sixteenth century to the publication of Venturi's landmark text on fundamental hydraulic principles in 1797.

Technical researchers will discover a new approach to their subject through the emphasis placed on the role of illustrations in these early engineering works. Moreover, the visual appeal of those illustrations will lead non-technical readers through the story of the early years of science and engineering. Side-bar essays on related topics about aqueducts, river management, and the role of ancient writers provides context for individual book entries.

With descriptions of famous texts such as Galileo's Discourse on Floating Bodies (1612) or Piranesi's Ruins of the Fountainhead of the Aqua Julia in Rome (1761) as well as lesser-known mathematical and law texts relating to water engineering, The Science and Engineering of Water is an essential reference work for anyone interested in the history of the book, book illustration, or the history of civil engineering.
You may also be interested in...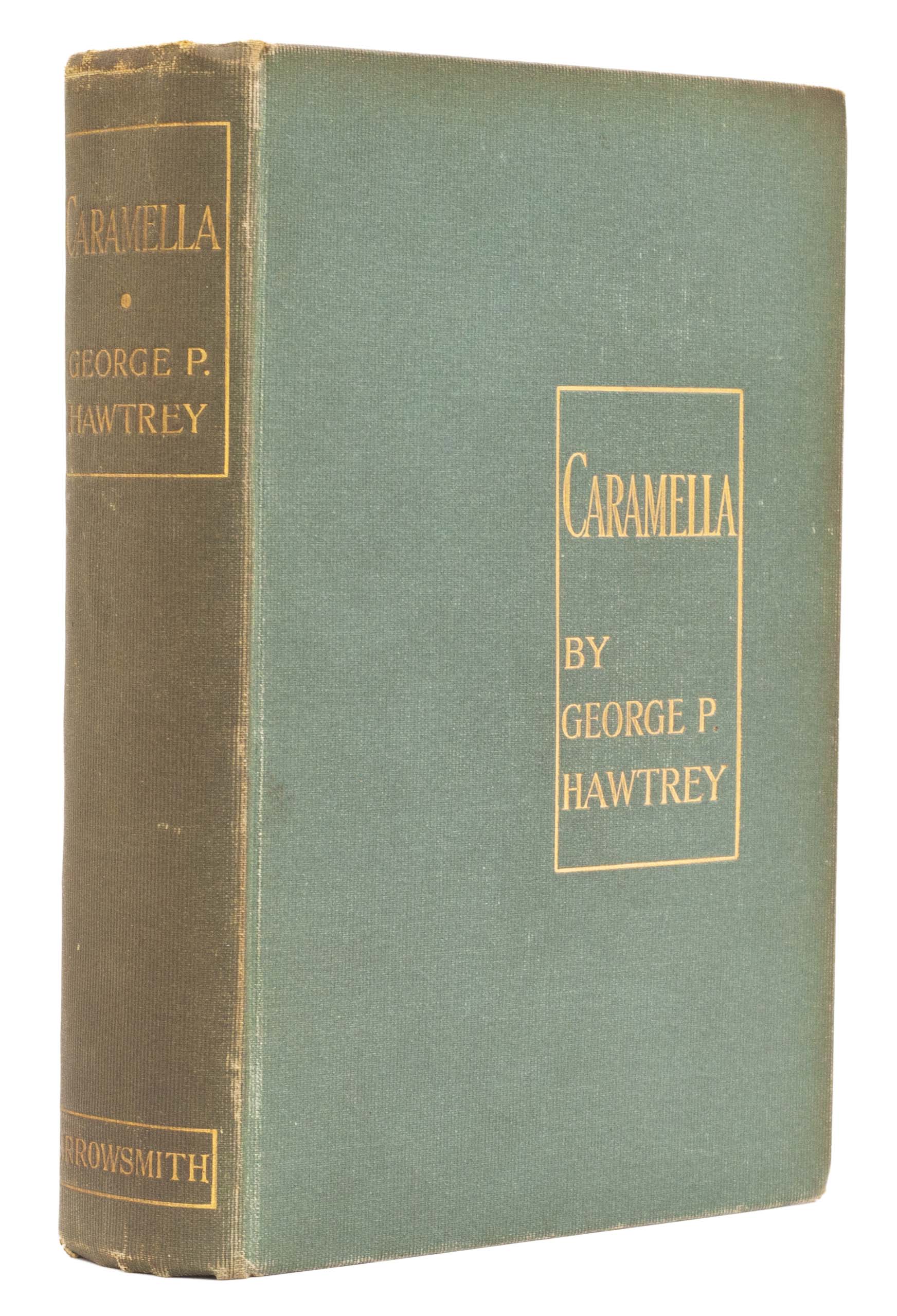 AN UTOPIAN PLACE OF LOTUS EATING AND PAPER MONEY HAWTREY, George Procter.
Caramella. A story of the lotus eaters up to date.
First edition of this utopian novel exploring the bliss of Caramella. Caramella is a land visited by Odysseus who sent crew members ashore, where they consumed the lotus fruit and became addicted, 'forgetting all thoughts of return' (Odyssey, book nine). In Hawtrey's novel, this fruit makes Caramella an island of utopian bliss, in which little work is required: 'the fruit-gatherers struck for a three hours' day, and of course claimed an hour for dinner in the middle'. This utopian world is used as a contrast to European society. Caramella thrives under a system of paper money separated from gold reserves - this removes the need for national debt or taxation as money is simply printed as required. Inflation is apparently unknown. Additionally, Hawtrey uses the island to attack militarism. The Caramese disdain soldiers, who are not received in polite society, as 'the very idea of strife was utterly repugnant to the national character'.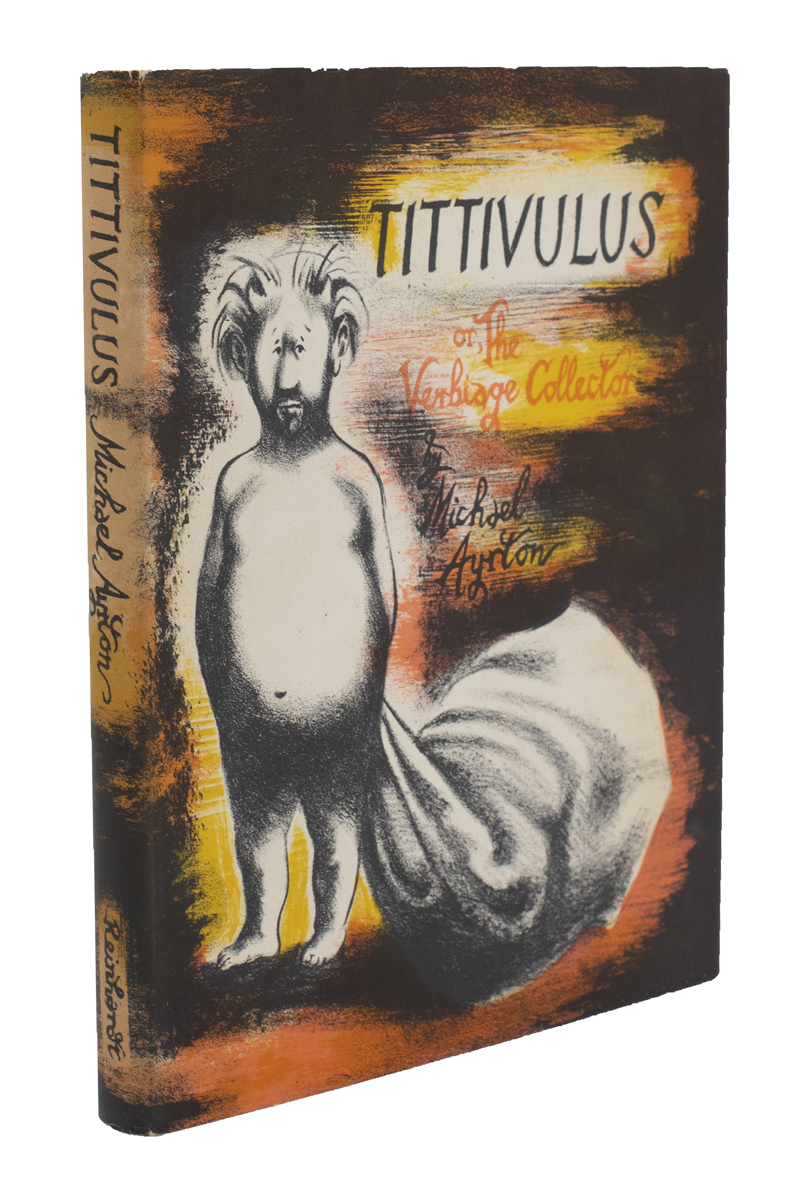 AYRTON, Michael.
Tittivulus, or the Verbiage Collector …
First edition, signed, of Ayrton's first literary work, a 'charming, satirically irreverent and amusing' book about a minor demon charged with the collecting of idle and pompous words. It was first conceived for the radio and broadcast on 22 December 1952 – the producer was Francis 'Jack' Dillon, one of Bridson's earliest and closest friends at the BBC.