POEMS SET BY TCHAIKOVSKY, RACHMANINOV & PROKOFIEV
APUKHTIN, Aleksei Nikolaevich.
Stikhotvoreniia [Poems].
St Petersburg, F. S. Sushchinsky, 1886.
8vo, pp. [ii], 218, iv; a very good copy in Russian contemporary half roan, cloth cornerpieces, spine lettered gilt, rubbed; with the shelf-label of the Biblioteka Astasheva and a Scandinavian ownership note to the front pastedown, typescript poem ('Otvet na pis'mo') inserted after p. 102.
£750

Approximately:
US $985
€890
Added to your basket:
Stikhotvoreniia [Poems].
First edition of Apukhtin's first collection of poems, including works set to music by, among others, Tchaikovsky, Rachmaninov and Prokofiev.

Aleksei Apukhtin was a habitué of the St Petersburg salons, but he rarely published his poetry, being afraid of 'selling his talent'. In 1886, at the age of 46, he finally agreed the publication of the present collection. After the success of the book, he began to submit his poems to journals such as The Herald of Europe and Russian Thought. He was a lifelong friend of Tchaikovsky, whose letters reveal much about Apukhtin during his student years.

With a style 'accomplished and exceptionally musical from the standpoint of sound' (Evelyn Bristol), Apukhtin's verse was a popular choice with Russian composers. The present collection includes three poems set by Tchaikovsky: 'Ni otzyva, ni slova, ni priveta' ('No response, or word, or greeting'), No. 5 of the Six Romances, Op. 28 (1875); 'Nochi bezumnye' ('Sleepless nights'), No. 6 of the Twelve Romances, Op. 60 (1886); and the very popular 'Den li tsarit…?' ('Does the day reign?), No. 6 of the Seven Romances (1880). Also included are two poems set by Rachmaninov: 'Otryvok (iz A. Miusse)' ('Fragment from A. Musset'), Op. 21, No. 6; and 'Sud'ba' ('Fate') Op. 21, No. 1, based on the opening motif of Beethoven's Fifth Symphony; and 'Otchalila lodka' ('The Drifting Boat') which was set by Prokofiev (Op. 9, No. 2).

Kilgour 44.
You may also be interested in...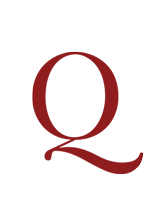 PAGLIARANI, Elio.
Inventario privato. Prefazione di Giacomo Zanga. Disegni di Alberto Casarotti.
First edition of the second published collection of poems by Elio Pagliarani (b. 1927), a member of the neo-avant-garde Gruppo 63. Pagliarani was the first of five poets to be anthologised by Alfredo Giuliani two years later in his important anthology I novissimi (1961), which in many ways can be seen as the launch of the Italian neo-avant-garde.
BLOK, Aleksandr Aleksandrovich.
Teatr. Balaganchik – Korol' na ploshchadi – Neznakomka – Deistvo o Teofile – Roza i krest [Theatre. The puppet show – The king on the square – The stranger – The miracle of Theophilus – The rose and the cross].
A reprint of these plays, first published together in one volume in 1916.