POEMS SET BY TCHAIKOVSKY, RACHMANINOV & PROKOFIEV
APUKHTIN, Aleksei Nikolaevich.
Stikhotvoreniia [Poems].
St Petersburg, F. S. Sushchinsky, 1886.
8vo, pp. [ii], 218, iv; a very good copy in Russian contemporary half roan, cloth cornerpieces, spine lettered gilt, rubbed; with the shelf-label of the Biblioteka Astasheva and a Scandinavian ownership note to the front pastedown, typescript poem ('Otvet na pis'mo') inserted after p. 102.
£750

Approximately:
US $1058
€873
Added to your basket:
Stikhotvoreniia [Poems].
First edition of Apukhtin's first collection of poems, including works set to music by, among others, Tchaikovsky, Rachmaninov and Prokofiev.

Aleksei Apukhtin was a habitué of the St Petersburg salons, but he rarely published his poetry, being afraid of 'selling his talent'. In 1886, at the age of 46, he finally agreed the publication of the present collection. After the success of the book, he began to submit his poems to journals such as The Herald of Europe and Russian Thought. He was a lifelong friend of Tchaikovsky, whose letters reveal much about Apukhtin during his student years.

With a style 'accomplished and exceptionally musical from the standpoint of sound' (Evelyn Bristol), Apukhtin's verse was a popular choice with Russian composers. The present collection includes three poems set by Tchaikovsky: 'Ni otzyva, ni slova, ni priveta' ('No response, or word, or greeting'), No. 5 of the Six Romances, Op. 28 (1875); 'Nochi bezumnye' ('Sleepless nights'), No. 6 of the Twelve Romances, Op. 60 (1886); and the very popular 'Den li tsarit…?' ('Does the day reign?), No. 6 of the Seven Romances (1880). Also included are two poems set by Rachmaninov: 'Otryvok (iz A. Miusse)' ('Fragment from A. Musset'), Op. 21, No. 6; and 'Sud'ba' ('Fate') Op. 21, No. 1, based on the opening motif of Beethoven's Fifth Symphony; and 'Otchalila lodka' ('The Drifting Boat') which was set by Prokofiev (Op. 9, No. 2).

Kilgour 44.
You may also be interested in...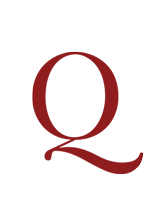 'DON-AMINADO' [pseudonym for Aminad Petrovich SHPOLIANSKII].
Neskuchnyi sad [Bare garden].
First edition, no. 38 of 150 copies, of a poetical collection by the émigré poet, satirist and feuilletonist Aminad Shpolyansky. A journalist during the First World War, Shpolyansky emigrated to Paris shortly afterwards. 'With his poetry and prose … he continued the classical tradition of Russian humour with its compassion for the "small man" … Published in Paris in 1935, Don-Aminado's book Bare garden assembled alongside poetical works, a cycle of aphorisms under the general title "The new Koz'ma Prutkov" [a fictional author invented by Aleksei Tolstoy] … brilliantly witty and wicked. He casts doubts on all moral values – brotherly love, friendship, kindness, justice', in a manner reminiscent of both Koz'ma Prutkov and Oscar Wilde' (Literaturnaia entsiklopediia russkogo zarubezh'ia 1918-1940).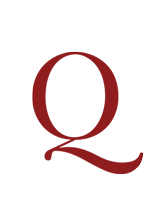 CHTETS-DEKLAMATOR.
Chtets-deklamator. Khudozhestvennyi sbornik stikhotvorenii razskazov i monologov dlia chteniia v divertismentakh, na dramaticheskikh kursakh, literaturnykh vecherakh i t. p. I. Declamatorium [in Roman type]: proza i stikhi. II. Satira i iumor. S portretami pisatelei i artistov Mosk. khudozh. i Imperatorskikh teatrov. Izdanie vtoroe. Tom vtoroi [The Reciter. An artistic collection of poetry, tales, and monologues for reading at entertainments, drama courses, literary evenings etc. I. Declamatorium: prose and verse. II. Satire and humour. With portraits of the writers and artists of the Moscow Art and Imperial Theatres. Second edition. Volume II].
Ivan and Fyodor Samonenko's hugely popular series . There were at least 12 editions before the Revolution, highlighting Russia's passion for performance at the time. The first volume, containing lyric poetry and humorous verse, had appeared in 1902. A second volume, in 1905, of which this is the second edition, expanded by over 150 pages, added prose. Further volumes came out in 1908 (verse and prose), 1909 (contemporary poetry, including from America and Europe), and 1916 (humour and satire).