POEMS SET BY TCHAIKOVSKY, RACHMANINOV & PROKOFIEV
APUKHTIN, Aleksei Nikolaevich.
Stikhotvoreniia [Poems].
St Petersburg, F. S. Sushchinsky, 1886.
8vo, pp. [ii], 218, iv; a very good copy in Russian contemporary half roan, cloth cornerpieces, spine lettered gilt, rubbed; with the shelf-label of the Biblioteka Astasheva and a Scandinavian ownership note to the front pastedown, typescript poem ('Otvet na pis'mo') inserted after p. 102.
£750

Approximately:
US $921
€864
Added to your basket:
Stikhotvoreniia [Poems].
First edition of Apukhtin's first collection of poems, including works set to music by, among others, Tchaikovsky, Rachmaninov and Prokofiev.

Aleksei Apukhtin was a habitué of the St Petersburg salons, but he rarely published his poetry, being afraid of 'selling his talent'. In 1886, at the age of 46, he finally agreed the publication of the present collection. After the success of the book, he began to submit his poems to journals such as The Herald of Europe and Russian Thought. He was a lifelong friend of Tchaikovsky, whose letters reveal much about Apukhtin during his student years.

With a style 'accomplished and exceptionally musical from the standpoint of sound' (Evelyn Bristol), Apukhtin's verse was a popular choice with Russian composers. The present collection includes three poems set by Tchaikovsky: 'Ni otzyva, ni slova, ni priveta' ('No response, or word, or greeting'), No. 5 of the Six Romances, Op. 28 (1875); 'Nochi bezumnye' ('Sleepless nights'), No. 6 of the Twelve Romances, Op. 60 (1886); and the very popular 'Den li tsarit…?' ('Does the day reign?), No. 6 of the Seven Romances (1880). Also included are two poems set by Rachmaninov: 'Otryvok (iz A. Miusse)' ('Fragment from A. Musset'), Op. 21, No. 6; and 'Sud'ba' ('Fate') Op. 21, No. 1, based on the opening motif of Beethoven's Fifth Symphony; and 'Otchalila lodka' ('The Drifting Boat') which was set by Prokofiev (Op. 9, No. 2).

Kilgour 44.
You may also be interested in...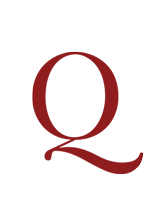 [ERENBBURG, BAL'MONT, BLOK, LERMONTOV, PUSHKIN, TOLSTOY, TURGENEV, et al.]
Izbrannye stikhi russkikh poetov. Seriia sbornikov po temam. Rossiia [Selections of verse by Russian poets. A series of collections by theme. Russia].
First edition of a patriotic anthology of poems on the theme of 'Russia', organised chronologically from Odoevsky to Kliuev. The theme is religiously adhered to, with contributions from both dead and living authors, including, as well as those listed above, Aksakov, Bely, Soloviev, Fofanov, Sologub, Briusov, Vyacheslav Ivanov, Sasha Cherny, etc. Ehrenburg was then in exile in Paris, and the two poems by him here (written 1912-3) appear for the first time in Russia.
JABÈS, Edmond.
Les Pieds en l'Air. Poèmes précedés d'une lettre de Max Jacob. Couverture et dessins de Mayo.
First edition. One of 200 unnumbered copies on papier bouffant, part of a total edition of 373 copies. '… The Cairo/Alexandria journal La Semaine Égyptienne became Jabès's publisher with Maman in 1932 and Les Pieds en l'air and Arches poétiques in 1934 and 1935. These are taller and slimmer than the Figuière books with their flat spines. All are illustrated, and rules, both single and double, abound on covers and pages. Each carries a full, French tirage showing that it was possible for Jabès to offer and inscribe copies on special papers (Antique White Laid, Antique Blue Laid) to family, friends, fellow poets, and critics. Les Pieds en l'air is the most advanced of the three. Illustrated with nightmare line drawings by the surrealist artist Mayo, each page of the book is bracketed with double rules at head and foot, and the poem titles are printed in bold face within rule boxes' (Stoddard, p. 6).