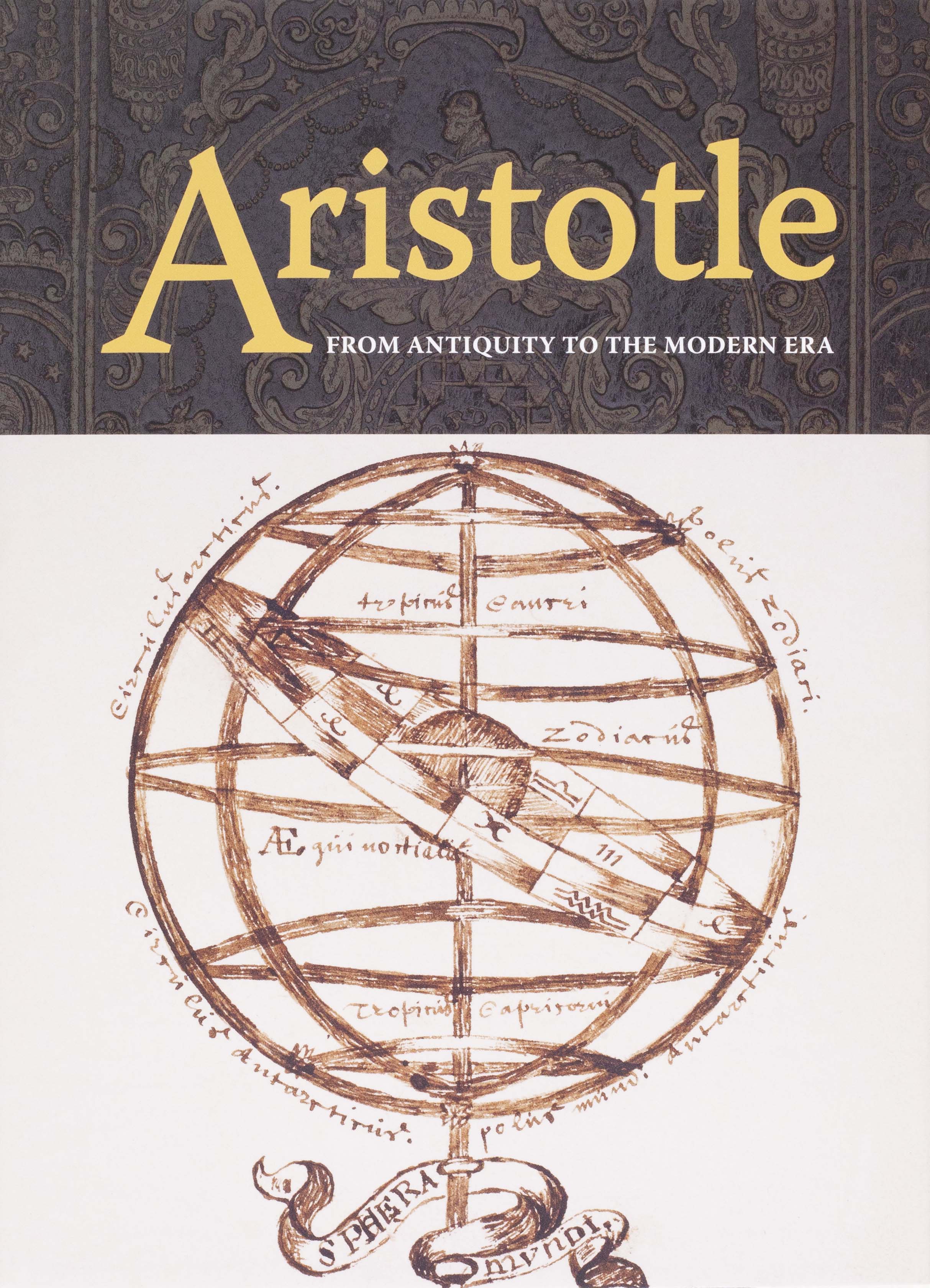 Aristotle: From Antiquity to the Modern Era.
Preface by Martin J. Gross. Essays by Benjamin Morison and Barbara Scalvini.
Lewes, D. Giles Ltd for the Martin J. Gross Family Foundation, 2021.
Folio, pp. 128, with 75 colour illustrations; blue cloth lettered in gilt, dust-jacket.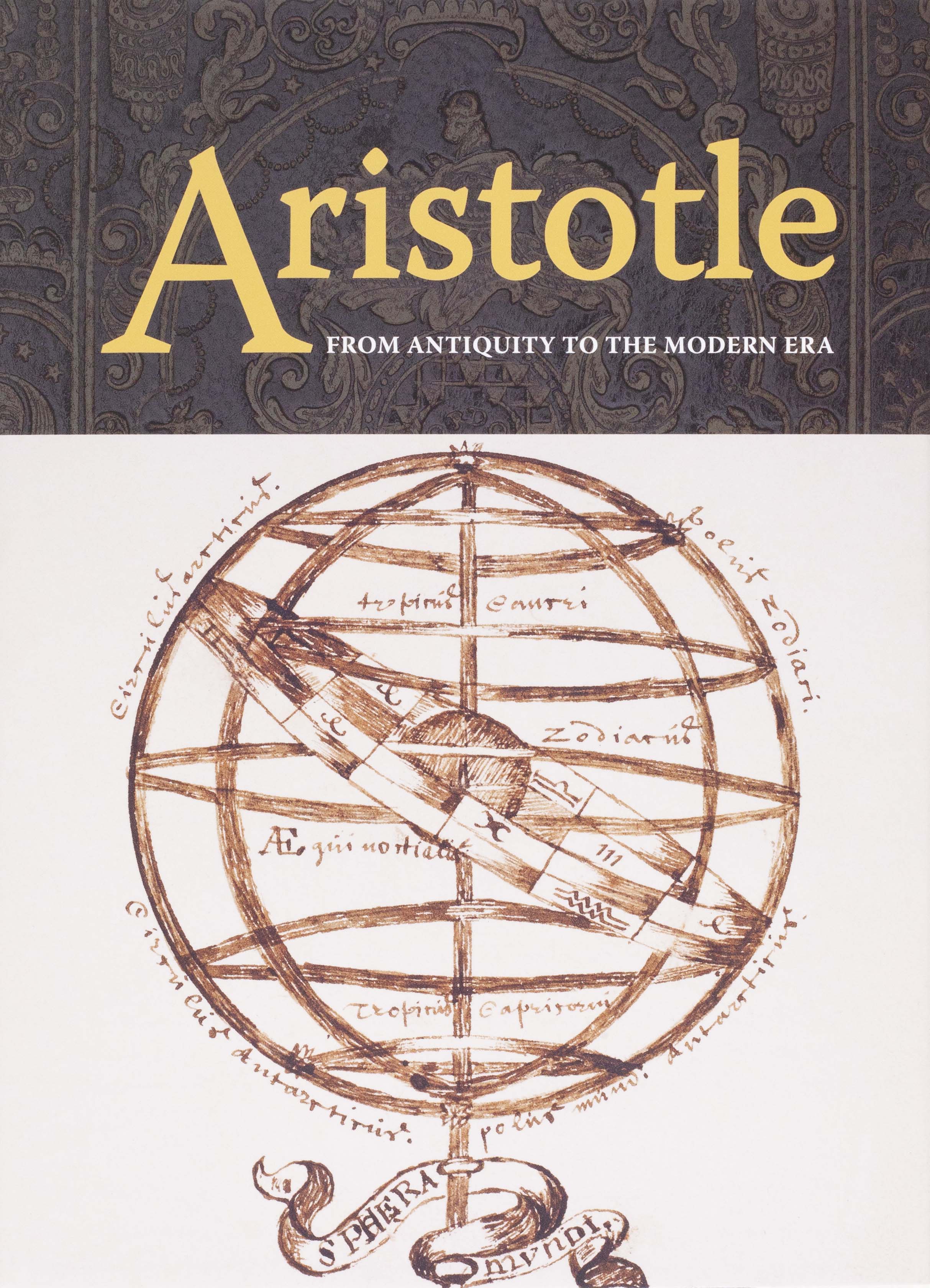 Added to your basket:
Preface by Martin J. Gross. Essays by Benjamin Morison and Barbara Scalvini.
Aristotle's influence towers over western philosophy and science. His astonishing range and depth – philosophy and logic, the physical and natural sciences, ethics and politics – make him indisputably the most important intellectual figure in the western tradition before the modern age.

This volume illustrates the ways in which the Aristotelian corpus has been transmitted over time. In particular, it focuses on the crucial moment when, thanks to the invention of printing, Aristotle's works became widely available in Latin, Greek, and in vernacular languages in the fifteenth and sixteenth centuries. The extraordinary books and manuscripts in this volume, selected from the collection of the Martin J. Gross Foundation, demonstrate just how intellectuals received and interpreted Aristotle. Through commentaries, treatises, lecture courses and schools and above all in the written marginalia of books, the volume reveals the extent of the era's engagement with Aristotle. It includes a beautifully illustrated catalogue section featuring the pages of works on Aristotelian texts from the thirteenth to the late seventeenth century, many of which show the annotations of contemporary readers and teachers.
You may also be interested in...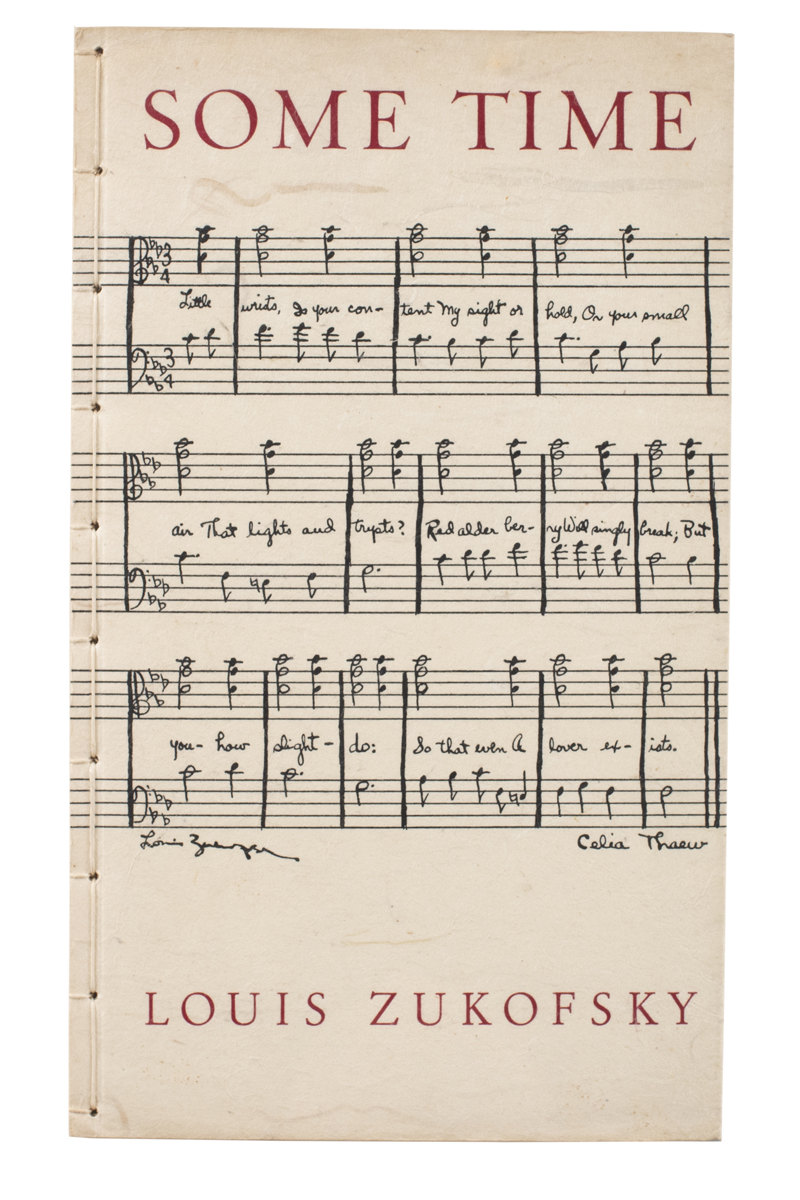 ZUKOFSKY, Louis.
Some Time. Short Poems …
First edition, one of 300 copies, inscribed 'for D. G. Bridson, Sept. 21, 1957, Louis Zukofsky'.
'TWAS LAURELLED MARTIAL ROARING MURTHER! MARTIAL; James ELPHINSTON (translator).
The Epigrams of M. Val. Martial, in twelve books: with a comment.
First and only edition of a disastrous poetical project, the folly of the distinguished educationalist James Elphinston, who nevertheless attracted a host of distinguished subscribers including Samuel Johnson and Adam Smith. 'Garrick declared it the most extraordinary of all translations ever attempted, and told Johnson, who had lacked the courage to do the like, that he had advised Elphinston not to publish it. Elphinston's brother-in-law, Strahan, the printer, sent him a subscription of £50 and offered to double it if he would refrain from publishing ... Beattie spoke of the book as "a whole quarto of nonsense and gibberish", and Burns addressed the author in the following epigram (Letter to Clarinda, 1788): "O thou whom poesy abhors, Whom prose has turned out of doors! Heardst thou that groan? proceed no further, 'Twas laurelled Martial roaring murther!"' (DNB).