[ARIZZI, Francesco.]
Il buffone di nuova invenzione in Italia. O sia i viaggi del vagabondo Salsiccia Salisburgese […] con un comento in dialogo tra un'Italiano, ed un Tedesco, il quale rende ragione di tutta l'opera, e della sua idea, rischiara molti passi oscuri, dà ragguaglio di più Paesi, e costumi di popoli oltremontani, e oltramarini […].
Venice, Antonio Bortoli, 1740.
8vo, pp. 270, [2, blank]; engraved frontispiece by Giuseppe Filosi depicting a buffoon in a camp of vagabonds; margins a bit short, some scattered foxing, a short repaired marginal tear to title page, with no loss, but a good copy in early twentieth-century vellum, title direct-gilt to spine.

£600

Approximately:
US $787
€671
First and only edition of Arizzi's adaptation of Gottfried Prehauser's Wienerische Hannswurst nebst lustige Reyss-Beschreibung aus Salzburg in verschiedene Länder, published anonymously and for a long time wrongly attributed to Benedetto Marcello.

The work, in thirty canti, tells of the adventures of 'Hanswurst' (a sort of 'John Sausage', here 'Salsiccia Salisburgese'), a peasant from Salzburg, and of his travels through Tyrol, Italy, Russia, Hungary, Turkey, Nederlands, Sweden and Lapland.

The comedy character of 'Hanswurst', inspired by characters of the Italian Commedia dell'Arte, was first popularized by Joseph Anton Stranitzky (1676 – 1726) around 1717, and later by Gottfried Prehauser (1699 – 1769) when he succeeded the former as the leading Viennese comedian (taking over also Stranitzky's literary property and therefore publishing the Wienerische Hannswurst as his own). 'Hanswurst' is 'a half doltish half cunning partly stupid partly knowing enterprising and cowardly self-indulgent and merry fellow who in accordance with circumstances accentuated one or other of these characteristics' (Pischel, The Home of the Puppet-Play, p. 22).

Neue Deutsche Biographie, 25, pp. 473-475; Brunet, III, 1396; Olschki, Choix, 190: 'Unique édition extrémement rare'.
You may also be interested in...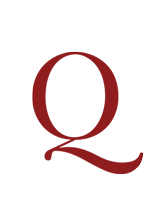 [JOHNSON, Samuel].
The Prince of Abissinia. A Tale. In two Volumes …
First edition of Johnson's only novel, written in the evenings of a single week to pay for his mother's funeral. Its rapid execution is said to have been due to the fact that he had been pondering its chief topics all his life. It soon became his most popular work. Although now inevitably called 'Rasselas' after the name of the hero, that title was not used in the author's lifetime except for the first American edition (1768).
NEO-EGYPTIAN TRILOGY SEYPPEL, Karl Maria.
Schlau, Schlauer am Schlausten. --- Er Sie Es. IIte Aegyptische Humoreske.--- Die Plagen 3te Aegyptische Humoreske.
First editions. With the Jewish population attaining greater prominence both economically and culturally, the 1880s saw a corresponding wave of emerging anti-Semitism across Central and Eastern Europe. The present works aim to provide a historical precedent for anti-Semitism dating back to the age of the first great Empire, that of ancient Egypt. The illustrations include a wealth of crude stereotypes, including parodies of the traditional imagery of Judaism. The first Anti-Jewish Congress was held in Dresden in 1822, and soon there were similar events across Europe. Forty years later, this legitimisation of racial supremacy was revisited by the Nazi party, who set out to show that Jews had been reviled throughout history.