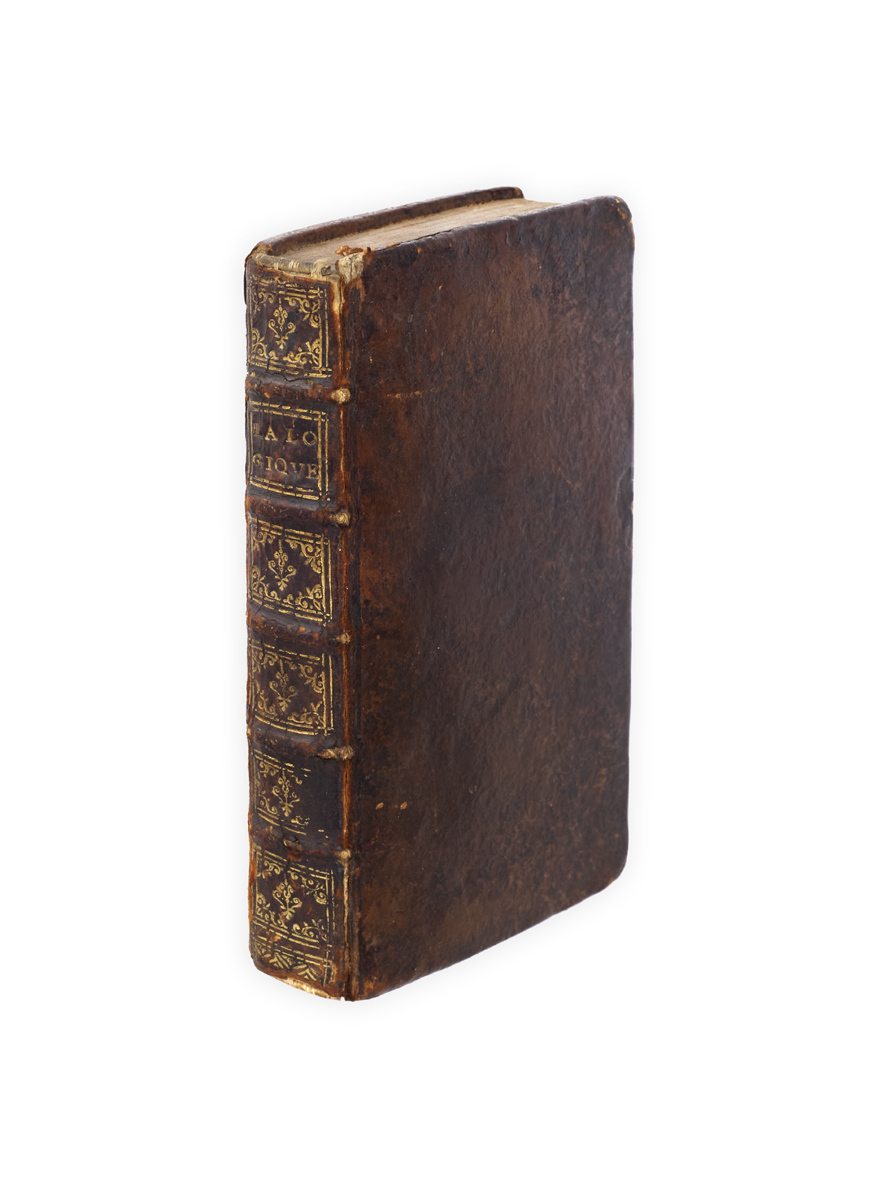 THE PORT ROYAL LOGIC
[ARNAULD, Antoine, and Pierre NICOLE.]

La logique ou l'art de penser, contenant, outre les regles communes, plusieurs observations nouvelles propres à former le iugement.
Paris, Jean Guignart, Charles Savreaux, and Jean de Launay, 1662.
12mo, pp. 473, [7, table of contents, errata, privilege]; light toning, light damp-staining to upper outer corners at beginning, small burn hole to pp. 429-434 repaired and lost words supplied in manuscript; otherwise a very good copy in contemporary calf, spine gilt in compartments, sprinkled edges; joints and extremities a little worn; inscription 'Emile Calais 1852' to rear endpaper.
£2000

Approximately:
US $2440
€2305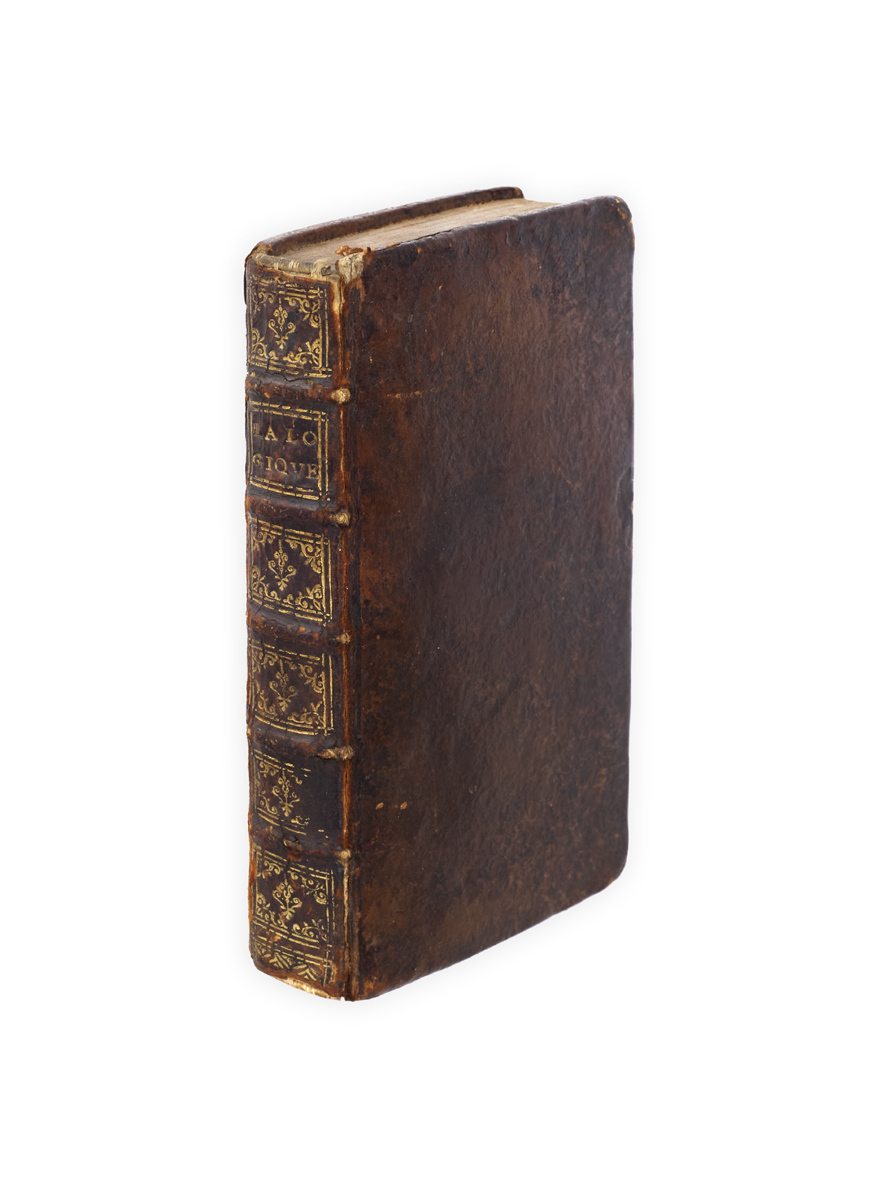 Added to your basket:
La logique ou l'art de penser, contenant, outre les regles communes, plusieurs observations nouvelles propres à former le iugement.
Scarce first edition of the work known as the Port Royal Logic. The authors were leaders of the Port Royal movement, and the book displays the distinctive tone of earnest piety for which the movement became famous. La Logique was the most famous logic text of the seventeenth century and set the form of manuals of logic for the next two hundred years. In particular, its division of the subject into the theory of conception, of judgment, of reasoning, and of method established a psychologistic approach which dominated the field until the time of Frege.

A handbook on method rather than a study of formal logic in the strict sense, La Logique was strongly and consciously Cartesian: a development from Descartes' Regulae rather than Aristotle's Prior Analytics. It nevertheless made important technical advances, most notably in its distinction between the comprehension and extension of a term (a development of the medieval distinction between significatio and suppositio and a forerunner of Hamilton's distinction between intension and extension); in its quasi-mathematical treatment of the rules of distribution, conversion and syllogistic; and in its formulation of the deduction theorem.

BM STC French 1601-1700, p. 333; Risse I, p. 153.
You may also be interested in...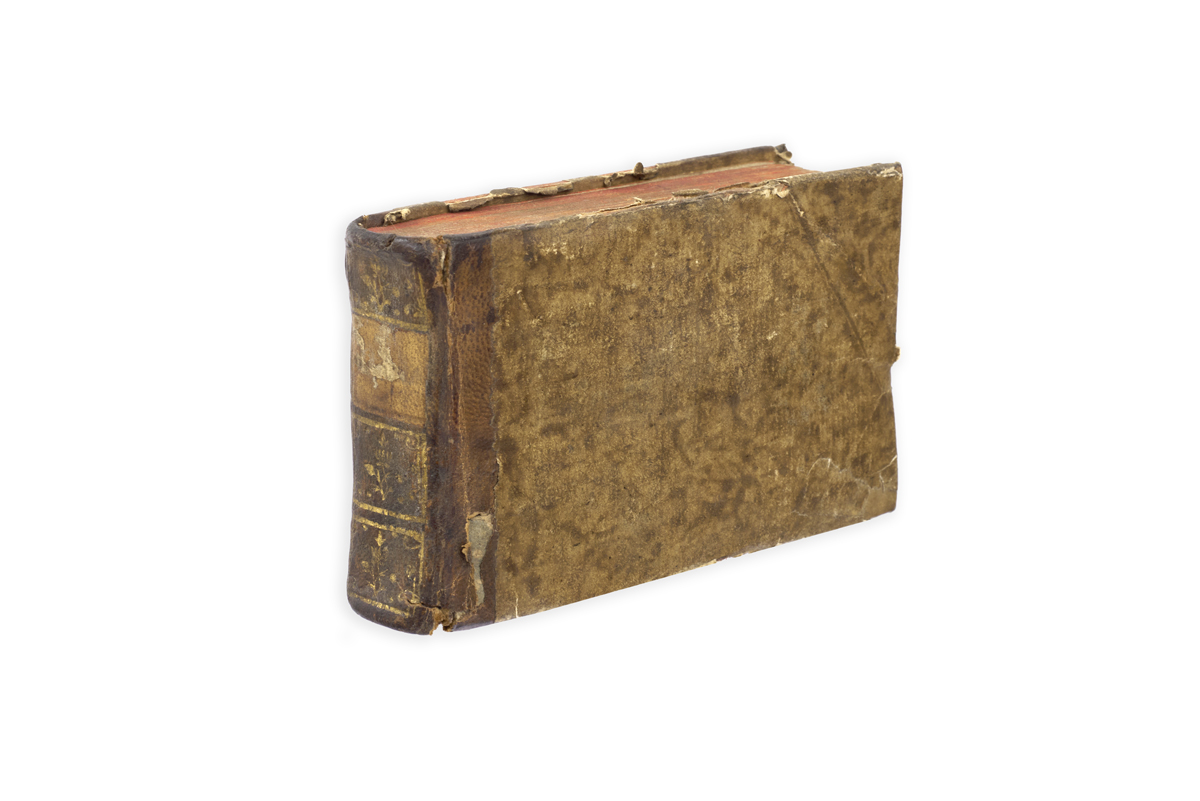 ON LIFE AND DEATH MATTHIEU, Pierre, et al.
Tablettes ou quatrains de la vie et de la mort. Par Pierre Matthieu, conseiller du roy.
Very rare pocket-sized Rouen edition of verses on life and death by the poet and royal historiographer Pierre Matthieu (1563–1621), here printed with further poems by Guy du Faur de Pibrac, Antoine Favre and others. All early editions are extremely rare, many known in a single copy.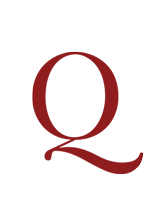 A PRINCE OF THIEVES [CARTOUCHE.]
The Life and Actions of Lewis Dominique Cartouche: who was broke alive upon the Wheel at Paris, Nov. 28. 1721. N.S. Relating at large his remarkable Adventures, desperate Enterprises, and various Escapes. With an Account of his Behaviour under Sentence, and upon the Scaffold; and the Manner of his Execution. Translated from the French.
First edition in English, published in the same year as the French original. Louis Dominique Bourguignon, alias 'Cartouche' (1693-1721), began his life of crime stealing fruit from women at the gates of his Jesuit school and books from his wealthy classmates. To avoid punishment for theft he fled Paris, and a foray among the gypsies taught him 'all the Cant that the Thieves use among themselves; and how to conceal Thefts after he had committed them'. Once more in Paris he worked as a pick-pocket, marrying into a family of thieves, then as an informant to the Lt.-Gen. of Police, Marc René de Voyer, marquis d'Argenson: 'None of his old Comrades escaped, who had ever affronted or provoked him'. A brief and accidental career in the army was cut short by the Peace of Utrecht in 1719, and Cartouche recruited from among his newly unemployed companions an underworld 'Confederacy' with its own strict 'Laws'. Its 200 members comprised burglars, pickpockets, fences and prostitutes, and 'in a little time nothing else was talk'd of in Paris, but Robberies in the Streets, Murders, and Assassinations upon the Pont Neuf.' Forced into hiding by his increasing notoriety, he slept in a different bed every night, until his final betrayal and arrest in 1721. Ballads were composed, plays improvised, portraits engraved, and all Paris visited him in prison – 'there was a certain je ne scay quoy, either of Awe or Majesty in his Countenance' – before he was broken on the wheel.