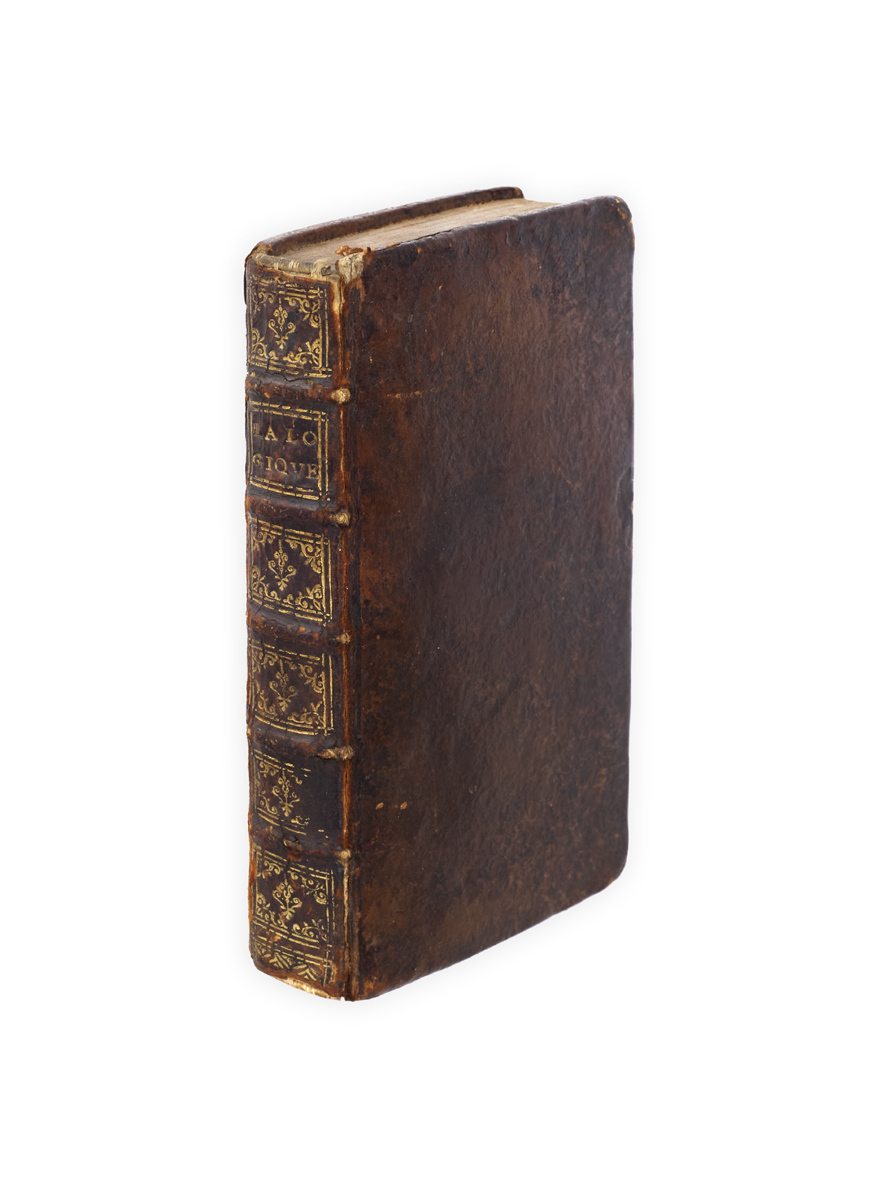 THE PORT ROYAL LOGIC
[ARNAULD, Antoine, and Pierre NICOLE.]

La logique ou l'art de penser, contenant, outre les regles communes, plusieurs observations nouvelles propres à former le iugement.
Paris, Jean Guignart, Charles Savreaux, and Jean de Launay, 1662.
12mo, pp. 473, [7, table of contents, errata, privilege]; light toning, light damp-staining to upper outer corners at beginning, small burn hole to pp. 429-434 repaired and lost words supplied in manuscript; otherwise a very good copy in contemporary calf, spine gilt in compartments, sprinkled edges; joints and extremities a little worn; inscription 'Emile Calais 1852' to rear endpaper.
£2000

Approximately:
US $2445
€2268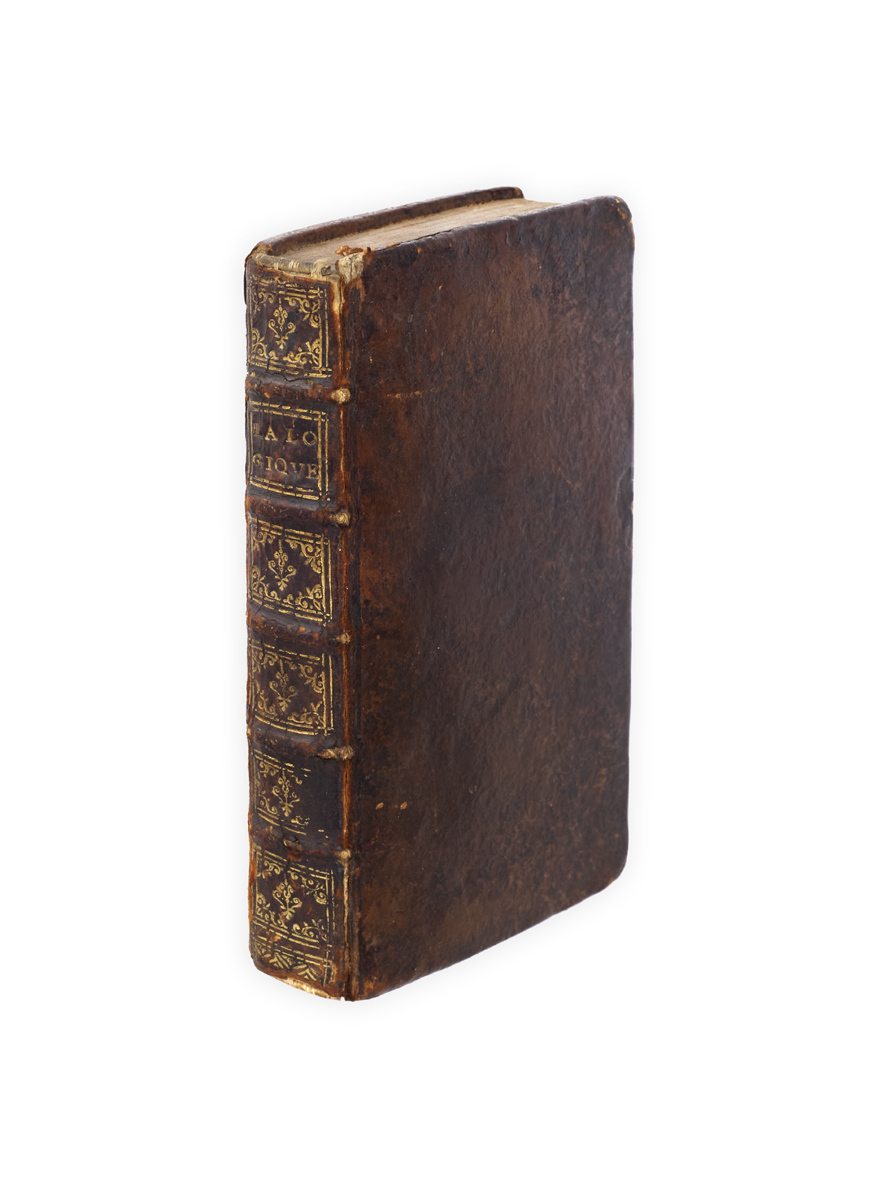 Added to your basket:
La logique ou l'art de penser, contenant, outre les regles communes, plusieurs observations nouvelles propres à former le iugement.
Scarce first edition of the work known as the Port Royal Logic. The authors were leaders of the Port Royal movement, and the book displays the distinctive tone of earnest piety for which the movement became famous. La Logique was the most famous logic text of the seventeenth century and set the form of manuals of logic for the next two hundred years. In particular, its division of the subject into the theory of conception, of judgment, of reasoning, and of method established a psychologistic approach which dominated the field until the time of Frege.

A handbook on method rather than a study of formal logic in the strict sense, La Logique was strongly and consciously Cartesian: a development from Descartes' Regulae rather than Aristotle's Prior Analytics. It nevertheless made important technical advances, most notably in its distinction between the comprehension and extension of a term (a development of the medieval distinction between significatio and suppositio and a forerunner of Hamilton's distinction between intension and extension); in its quasi-mathematical treatment of the rules of distribution, conversion and syllogistic; and in its formulation of the deduction theorem.

BM STC French 1601-1700, p. 333; Risse I, p. 153.
You may also be interested in...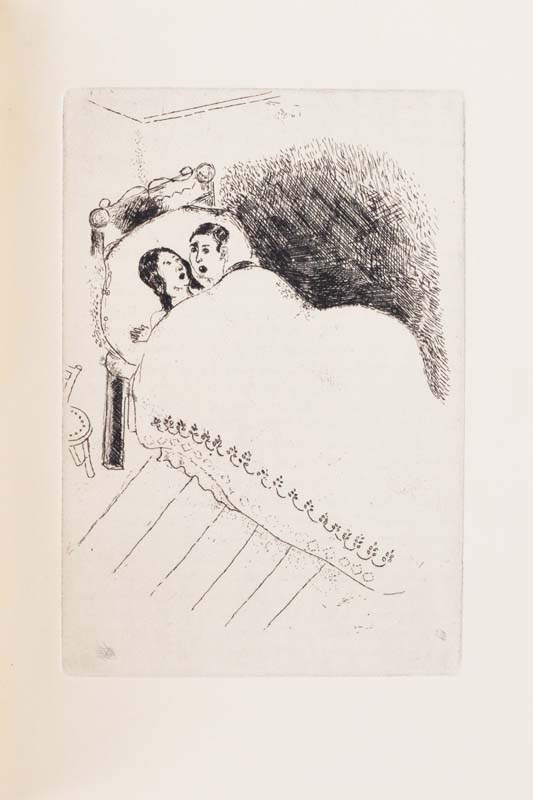 CHAGALL'S POIGNANT STORY OF MANY YOUNG WOMEN'S MISERY CHAGALL, Marc, and Marcel ARLAND.
Maternité. Récit orné de cinq gravures hors texte de Marc Chagall.
An exceptionally fine hors commerce copy of the first book published with a series of original images by Chagall. His early, fine etchings interpreting 'La Honte', 'La Naissance', 'La Rixe', 'Couple au lit' and 'La Visite par la fenêtre' transform the artifact: they constitute 'more a complement to the text than illustrations' (Sorlier). The edition run was 960 copies, of which 765 were printed on Lafuma de Voiron paper.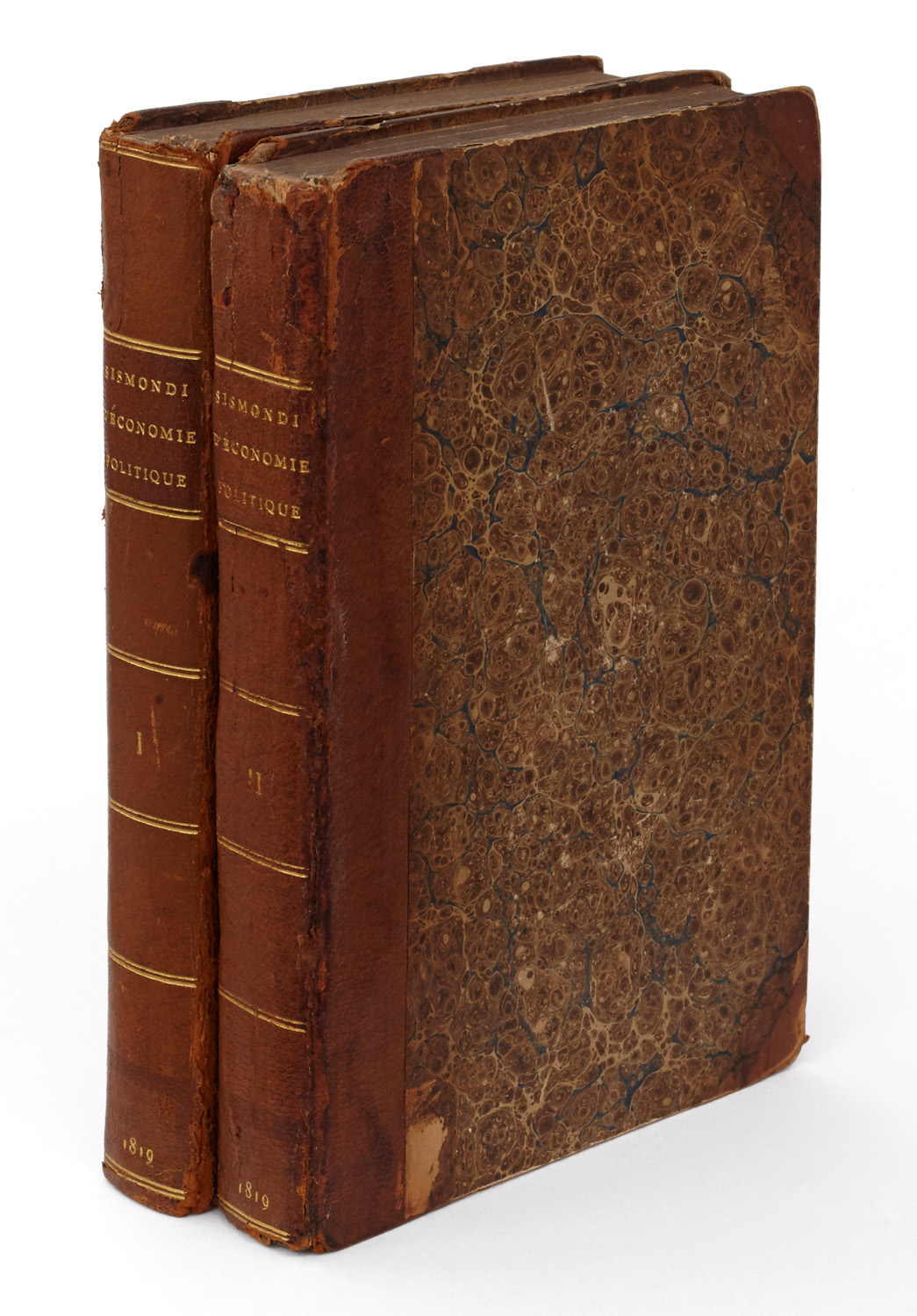 SISMONDI, J.
C. L. Simonde de. Nouveaux principes d'économie politique, ou de la richesse dans ses rapports avec la population ... Tome premier [- second].
First edition. 'A number of concepts and theories that later became important in the history of economics first appeared in the writings of the Swiss economist J. C. L. Simonde de Sismondi … Sismondi developed the first aggregrate equilibrium income theory and the first algebraic growth model. Yet both concepts had to be rediscovered and redeveloped by others before they entered the mainstream of economics, long after Sismondi's time' (The New Palgrave IV, 348 ff).