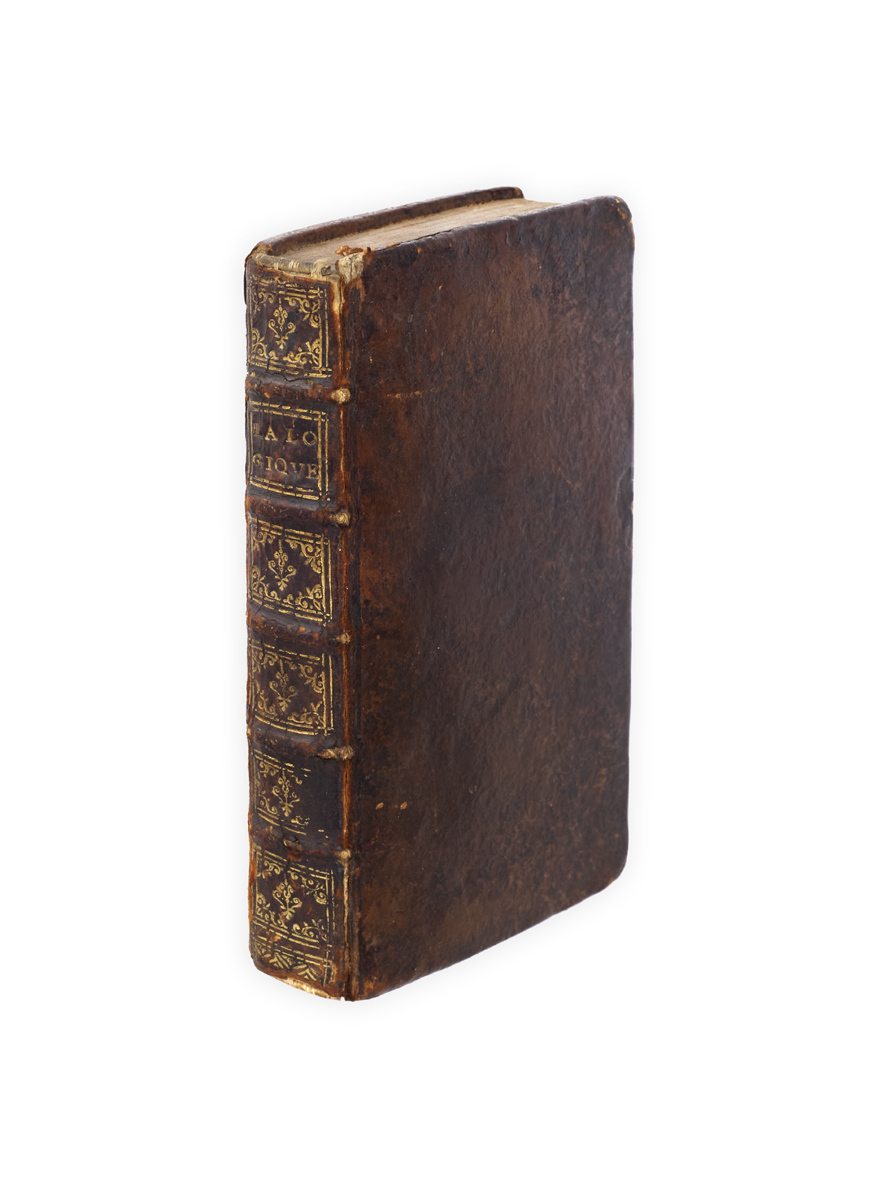 THE PORT ROYAL LOGIC
[ARNAULD, Antoine; Pierre NICOLE.]
La logique ou l'art de penser, contenant, outre les regles communes, plusieurs observations nouvelles propres à former le iugement.
Paris, Jean Guignart, Charles Savreaux, Jean de Launay, 1662.
12mo, pp. 473, [7, table of contents, errata, privilege]; light toning, light damp staining to upper outer corners at beginning, small burn hole to pp. 429-434 repaired and lost words supplied in manuscript; otherwise a very good copy in contemporary calf, spine gilt in compartments, sprinkled edges; joints and extremities a little worn; inscription 'Emile Calais 1852' to rear endpaper.
£2500

Approximately:
US $3147
€2791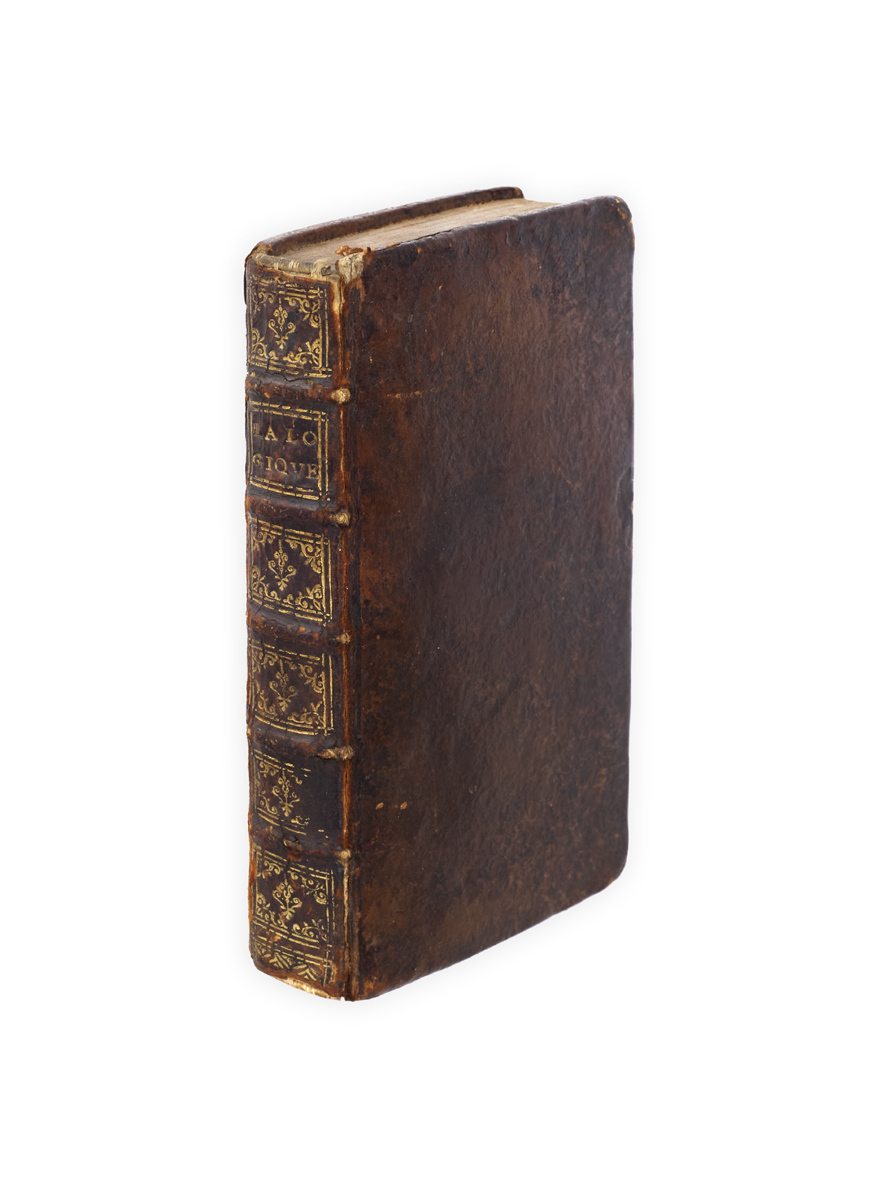 Added to your basket:
La logique ou l'art de penser, contenant, outre les regles communes, plusieurs observations nouvelles propres à former le iugement.
Scarce first edition of the work known as the Port Royal Logic. The authors were leaders of the Port Royal movement, and the book displays the distinctive tone of earnest piety for which the movement became famous. La Logique was the most famous logic text of the seventeenth century and set the form of manuals of logic for the next two hundred years. In particular, its division of the subject into the theory of conception, of judgment, of reasoning and of method established a psychologistic approach which dominated the field until the time of Frege. A handbook on method rather than a study of formal logic in the strict sense, La Logique was strongly and consciously Cartesian: a development from Descartes' Regulae rather than Aristotle's Prior Analytics. It nevertheless made important technical advances, most notably its distinction between the comprehension and extension of a term (a development of the medieval distinction between significatio and suppositio and a forerunner of Hamilton's distinction between intension and extension); its quasi-mathematical treatment of the rules of distribution, conversion and syllogistic; and its formulation of the deduction theorem.

BM STC French 1601-1700, p. 333; Risse I, p.153.
You may also be interested in...
BALDUINO, Girolamo.
Quaesitum novum pulcherrimum, ac optatissimum contra Scotum, ac communem viam in quo enucleatur an de subiecto praecognoscatur si est aut de eodem aliqua demonstrationis spetie inquiratur ... Ioanne Elysio ... dilucidatore, atq[ue] locupletatore.
Scarce first editions of two early works on Aristotelian logic by Girolamo Balduino, an important member of the Paduan school of Aristotelian commentators who have been recognised in recent scholarship as a crucial link between traditional logic and science and the new, Galilean methodologies. In addition to Averroes, Albertus Magnus, Aquinas, and Duns Scotus, these works make reference to Balduino's fellow Paduan philosophers Thomas Cajetan, Agostino Nifo, Marcantonio Zimara, and Giovanni Francesco Burana.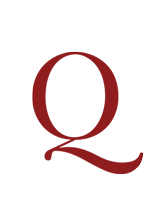 [MIRABEAU, Victor de Riquetti, Marquis de].
Élémens de la Philosophie rurale.
First edition. The Élémens is a slightly abridged version of the Philosophie rurale (1763), 'the first of the four text-books of physiocrat orthodoxy' (Schumpeter, p. 225). Linguet's Théorie des loix civiles had appeared shortly before this work, and in the Discours préliminaire, Mirabeau presents the basic principles of economic science which, he says, will defeat those put forward by Linguet.