WITH ORIGINAL LANDSCAPE VIGNETTES
AZAÏS, Gabriel, and Charles LABOR.
Illustrated manuscript volume of poetry, comprising 'Vingt-six janvier 1836' by Azaïs, and 'Marie' by Labor.
Béziers, c. 1836?
4to. manuscript, ff. [20], with ruled borders, in brown ink, with 30 landscape vignettes in black ink, 19 encorporating initials; in fine condition in contemporary red polished calf, covers tooled with gilt central panel and roll-tool borders at head and foot, geometric lozenge pattern painted in black; both poems inscribed 'A Madame Donadieu'.
£1750

Approximately:
US $2459
€1997
An attractive presentation volume, with poems by Azaïs (1805-1888) and Labor (1813-1900), and fine vignette sketches. Azaïs, later author of Les Troubadours de Béziers (1869) was a member of the Félibrige, the literary organization founded by Frédéric Mistral to promote Occitan language and culture. Labor was a landscape painter, a secretary and close friend of Lamartine, author of a novel (Marguerite, 1837), and the founder and first conservator of the Musée des Beaux Arts de Béziers; the vignettes are presumably by him.
You may also be interested in...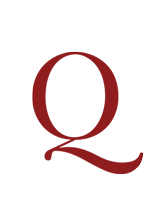 EUROPE'S FIRST MAJOR STOCK MARKET BOOM AND COLLAPSE [LAW, John].
Extrait du registre de la Compe. des Indes aujourduy 22 feurier 1720 [and copies of other items relating to Law's Mississippi System].
A contemporary manuscript by an anonymous copyist reproducing some of the key documents surrounding John Law's Mississippi system and the Visa instituted following its collapse. In just four years, Law completely transformed the French monetary system to a paper money/bank credit system and substituted shares in the Compagnie des Indes (the Mississippi Company) for the national debt. Having won great personal wealth and risen to the position of France's finance minister, Law was forced to leave France in December 1720 following the collapse of his system.
IN RICARDO'S OWN HAND RICARDO, David (1772-1823), political economist.
Manuscript address panel to 'Mr. Mitchell Vote Office House of Commons' signed 'David Ricardo'.
The present address panel undoubtedly stems from a request for documents by Ricardo mentioned in a letter to John Ramsay McCulloch, of 2 August 1820, in which Ricardo writes as follows: 'I have been for sometime in this place [Brighton] enjoying the sea breezes ... The papers which I moved for respecting the duties on French and other wines I have directed to be sent to you. There is another set not yet printed which will continue the information till July last, they shall be sent to you also. I moved for them at the request of a committee of the trade, who expected that they would convey information on which they might found a petition which they would have requested me to present, but I understand that the facts which these papers disclose are not exactly as they expected, and therefore they have abandoned their intention of presenting a petition. I believe that they contain the information you wish to have. I hope you will find them useful. When I wrote to the vote office to request Mr. Mitchell to send the papers to you I mentioned the petition to which you refer presented by Mr. Sharp and begged if they had it to forward it to you. I fear it is of too old a date to be in the vote office' (Sraffa, The works and correspondence of David Ricardo, vol. VIII, no. 375).