WITH ORIGINAL LANDSCAPE VIGNETTES
AZAÏS, Gabriel, and Charles LABOR.
Illustrated manuscript volume of poetry, comprising 'Vingt-six janvier 1836' by Azaïs, and 'Marie' by Labor.
Béziers, c. 1836?
4to. manuscript, ff. [20], with ruled borders, in brown ink, with 30 landscape vignettes in black ink, 19 encorporating initials; in fine condition in contemporary red polished calf, covers tooled with gilt central panel and roll-tool borders at head and foot, geometric lozenge pattern painted in black; both poems inscribed 'A Madame Donadieu'.
£1750

Approximately:
US $2202
€1947
Added to your basket:
Illustrated manuscript volume of poetry, comprising 'Vingt-six janvier 1836' by Azaïs, and 'Marie' by Labor.
An attractive presentation volume, with poems by Azaïs (1805-1888) and Labor (1813-1900), and fine vignette sketches. Azaïs, later author of Les Troubadours de Béziers (1869) was a member of the Félibrige, the literary organization founded by Frédéric Mistral to promote Occitan language and culture. Labor was a landscape painter, a secretary and close friend of Lamartine, author of a novel (Marguerite, 1837), and the founder and first conservator of the Musée des Beaux Arts de Béziers; the vignettes are presumably by him.
You may also be interested in...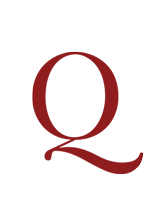 BAL'MONT, Konstantin Dmitrievich, translator.
Sochineniia Shelli... Vypusk 7-i, Chenchi, tragediia, 1819 [The Works of Shelley... Part 7, The Cenci, a tragedy, 1819].
First edition of Balmont's translation of Shelley's The Cenci, volume 7 of his verse translation of the complete works of Shelley into Russian. Balmont was a polyglot, having studied some forty languages, but he admired English above all and in addition to Shelley he translated nearly all of Whitman and Poe, as well as works by Shakespeare, Marlowe, Blake, Coleridge, Byron, Tennyson, Swinburne, and Wilde. '...So complete was Balmont's immersion in the watercolor fluidity of the English language, that he may paradoxically be considered an English poet writing in Russian' (Terras).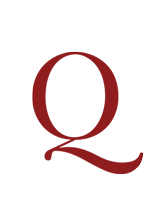 VILLEHARDOUIN, Geoffroy de (Charles du Fresne DU CANGE, editor).
Histoire de l'empire de Constantinople sous les empereurs françois, divisée en deux parties, dont la première contient l'histoire de la conquéte de la ville de Constantinople par les François et les Venitiens … reveuë et corrigée en cette edition sur le manuscrit de la Bibliothque du Roy, et illustrée d'observations historiques, et d'un glossaire, pour les termes de l'auteur, à present hors d'usage … La seconde contient une histoire generale de ce que les François et les Latins ont fait de plus memorable dans l'empire de Constantinople, depuis qu'ils s'en rendirent maistres, iusques à ce que les Turcs s'en sont emparez: iustifiée par les ecrivains du temps, et par plusieurs chroniques, et autres pieces non encore publiées.
First collected edition, comprising the third edition of Villehardouin's chronicle, edited and translated by Du Cange, and the first edition of Du Cange's history of the Latin empire in the Levant. The original and modern French versions of Villehardouin's chronicle are printed on opposite pages. Following it is an extract from the Chronique rimée of Philippe Mouskes.