THE MOST DISTINGUISHED MINERVA PRESS NOVELIST
[BAGE, Robert].
Hermsprong; or, Man as he is not. A Novel … By the Author of Man as he is.
London: Printed for William Lane, at the Minerva Press … 1796.
Three vols., 12mo., lacking half-titles but with four pages of advertisements at rear of vol. I (including a long review of Man as he is), and single leaf of advertisements at rear of vol. II; small hole in L6, vol. III, loss of one letter; contemporary tree calf, morocco lettering and numbering-pieces; slight crease to back cover of vol. III, slight cracks to joints but not weak, a very good copy.
£2400

Approximately:
US $3149
€2684
First edition of Bage's last and finest novel.

In Hermsprong, Bage contrasts the deficiencies of English society with the beauties of the utopian community among the 'aborigines' of North America. 'There is occasionally a little tincture of the new philosophy, as it is called, and a shade of gloom is thrown upon human life' (Critical Review); but his philosophical tendencies never obscure his powerful characterisation and style. The plot turns on the wooing of a peer's only daughter by an American 'incognito' who settles in Cornwall.

Despite a considerable contemporary reputation, Bage remains one of the lesser-known novelists of the revolutionary and philosophical school led by William Godwin and Thomas Holcroft. Strongly influenced by Voltaire, Paine, and Rousseau, Bage used his novels to express his ideas about social equality and the rights of man. But Hermsprong is also 'rich in that half-acid, half-tolerant revelation of the permanent foibles of human nature in which Bage anticipated Jane Austen ... [Bage's] sound judgement of character, and the pleasant irony of his style, give him at least a place in the company of Fielding, Austen, and Thackeray' (Blakey, p. 65).

Black, The Epistolary Novel, 357; Garside, Raven and Schöwerling 1796:21.
You may also be interested in...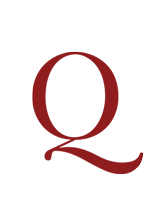 BELLIN, Jacques Nicolas.
Essai géographique sur les Isles Britanniques.
First edition. A description of the British Isles by the first chief hydrographic engineer of the Dépôt des cartes, plans et journaux du Ministère de la Marine. Alongside the geographical depiction of Great Britain, Bellin includes a guide to navigating its coasts and a treatise on the making of charts, with references to other cartographers and their work. The author, who held his post at the Dépôt for over fifty years, was a contributor to the Encyclopédie, admired as a philosophe, and a member of the Royal Society. His most celebrated works were the Neptune François (1753) and the Hydrographie française (2 vols, 1756–1765).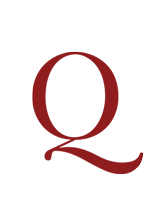 WITH POPE'S PREFATORY VERSES [SWIFT, Jonathan].
Travels into several remote Nations of the World. In four Parts. By Lemuel Gulliver, first a Surgeon, and then a Captain of several Ships … The second Edition [vol. II adds: corrected].
'Second' edition (in fact the fourth, since the three 'issues' of 1726 are separate editions), but the first to include Pope's prefatory verses. Teerink-Scouten note two states, with either four or five verses (signed a2-7 b4 or a2-7 b4 *2, the pages marked ')(' at the top). Ours contains four (see Teerink 1224 and Norman Ault, New Light on Pope, pp. 231 ff.).