[BAILEY, Samuel]
The Rationale of Political Representation. By the author of essays on the formation of opinions, &c., &c.
London: R. Hunter. 1835.
8vo, pp. vi, [2, advertisement]; a good copy in contemporary calf-backed marbled boards, spine decorated gilt in compartments, extremities rubbed, French armorial bookplate to front pastedown.
£550

Approximately:
US $718
€651
Added to your basket:
The Rationale of Political Representation. By the author of essays on the formation of opinions, &c., &c.
First edition. The Rationale… examines many aspects of political representation, from chapters on the 'Grounds of Preference for a Representative Government' to a 'Discussion of Changes in Political Institutions'. Alongside this extended treatise there are two further supplementary essays: on political equality and on rights. Referencing the 'successful operation of representative governments' in England and 'in a still more striking manner' in America, Bailey argues that this state will naturally extend over many other countries (p. 1). Thus, Bailey argues that his discussion of the objects and capabilities of representative government has great merit: 'When it is considered what an important influence political representation is likely to have on the future destiny of the world, every one will perceive how desirable it is, that the system should be thoroughly examined, its merits placed on their proper ground, and the reasons for its various arrangements clearly exhibited' (p. 11). This work was later reviewed by John Stuart Mill in Essays on Politics and Society. The supplementary essay on political equality argues that 'political power can be properly conferred for no other purpose than the common weal' and his work 'On Rights' discusses the way that rights have been incorrectly defined by Burke and Bentham: 'the world is yet very far from being aware of the immense importance of precise phraseology.' (p. 418). 'The politics displayed in these works are those of a moderate utilitarian radical with a strong objection to state interference.' (DNB).
You may also be interested in...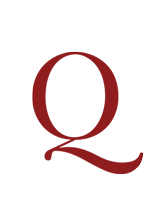 MONEY-SUBSCRIBERS VERSUS REDEEMABLE-SUBSCRIBERS [SOUTH SEA COMPANY. ANONYMOUS].
A letter to a member of parliament wherein the unreasonableness and improbability of binding down the redeemables is fully demonstrated.
First edition of a concise pamphlet arguing against the reduction of redeemable South Sea Company stock to £300. The author presents a strong succinct argument by contrasting the treatment of the redeemable-subscribers with that of their peers: 'The Fourth Money-Subscriber, out of his Money which he contracted to pay for 100 l. Stock, is to retain 200 l. in his Pocket, to have Stock at the Rate of 300 l. per Cent.; for the other 200 l. viz. 73 l. 6 s. 8 d. which, at 150 l. per Cent. Makes 110 l. So that he loses, upon the Whole of his Contract, 90 l. But the Redeemable-Subscriber has paid down all his 400 l. according to his supposed Contract, and is not to have one Farthing remitted to him; but to take Stock at the Rate of 300l. for the Whole, viz. 146 l. 12 s. 4 d. Value 220 l. So that, upon the Whole of his Bargain, he is to lose 180 l. Let any Man judge now, whether this is equal. If the People must be made to believe, that this Division of Loss between the Money-Subscribers and Redeemables, is equal, it must be made appear, That 180l. is no more than 90l.' (p. 5).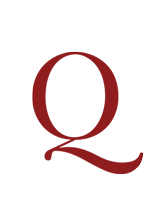 [SERGEANT, John].
Solid philosophy asserted, against the fancies of the ideists: or, the method of science further illustrated. With reflexions on Mr. Locke's essay concerning human understanding. By J. S.
First edition. The best-known work of the Roman Catholic philosopher and controversialist John Sergeant (1623–1707). 'The two philosophers to whom he is most opposed are Descartes and Locke, the "Ideists" whose distinction between ideas in the mind and external reality he saw as sowing the seeds for an incurable scepticism which he strongly attacked, but less clearly refuted. Locke is the main subject of his assault, no doubt because by this stage in the late 1690s it was Locke's philosophy which was the centre of attention. In place of the strongly repudiated "Way of Ideas" Sergeant attempts to set a philosophy of "Notions", a concept which some have seen, though on the basis of little evidence, as influencing Berkeley. Ideas Sergeant rejects because they close us off from the world of things – "Solid Philosophy" … Sergeant is a curious figure in the history of late seventeenth- and early eighteenth-century philosophy, combining his scholastic roots with glimpses of the modern world into an unstable synthesis of Catholic theology (albeit unorthodox), scholastic philosophy and elements of Lockean epistemology, the latter appearing to be a source on which he drew (as Locke noted) despite his overt rejection of much of its content' (Dictionary of seventeenth-century British philosophers, p. 724).