[BAILEY, Samuel]
The Rationale of Political Representation. By the author of essays on the formation of opinions, &c., &c.
London: R. Hunter. 1835.
8vo, pp. vi, [2, advertisement]; a good copy in contemporary calf-backed marbled boards, spine decorated gilt in compartments, extremities rubbed, French armorial bookplate to front pastedown.
£550

Approximately:
US $695
€617
Added to your basket:
The Rationale of Political Representation. By the author of essays on the formation of opinions, &c., &c.
First edition. The Rationale… examines many aspects of political representation, from chapters on the 'Grounds of Preference for a Representative Government' to a 'Discussion of Changes in Political Institutions'. Alongside this extended treatise there are two further supplementary essays: on political equality and on rights. Referencing the 'successful operation of representative governments' in England and 'in a still more striking manner' in America, Bailey argues that this state will naturally extend over many other countries (p. 1). Thus, Bailey argues that his discussion of the objects and capabilities of representative government has great merit: 'When it is considered what an important influence political representation is likely to have on the future destiny of the world, every one will perceive how desirable it is, that the system should be thoroughly examined, its merits placed on their proper ground, and the reasons for its various arrangements clearly exhibited' (p. 11). This work was later reviewed by John Stuart Mill in Essays on Politics and Society. The supplementary essay on political equality argues that 'political power can be properly conferred for no other purpose than the common weal' and his work 'On Rights' discusses the way that rights have been incorrectly defined by Burke and Bentham: 'the world is yet very far from being aware of the immense importance of precise phraseology.' (p. 418). 'The politics displayed in these works are those of a moderate utilitarian radical with a strong objection to state interference.' (DNB).
You may also be interested in...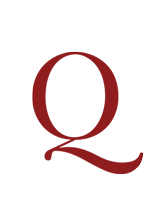 WITH CHARMING PLATES HOWITT, Samuel.
The angler's manual; or, concise lessons of experience, which the proficient in the delightful recreation of angling will not despise, and the learner will find the advantage of practising ... Embellished with twelve plates, of fish, fishing, baits, and tackle, designed and etched by S. Howitt.
First edition of this angling classic, with excellent plates by the painter and etcher Howitt (1756/7-1823), depicting a variety of fish, as well as charming scenes of minnow-, fly-, pike- and float-fishing. A keen sportsman, hunter, rider and angler, Howitt became a professional artist when financial difficulties forced him to earn a living, exhibiting at the Royal Academy and illustrating many sporting and zoological books. His early work was influenced by his brother-in-law Thomas Rowlandson but he soon developed his own style, capturing rural sport with great fluidity and excitement.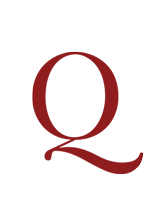 SHIPPING THE FOUNDATION OF ENGLAND'S WEALTH [DEFOE, Daniel].
Observations on the Fifth Article of the Treaty of Union, humbly offered to the Consideration of the Parliament, relating to foreign Ships. [No place or date but
Sole edition. Before the Treaty of Union, England, 'very careful to Encourage her own Shipping, and … Building of Ships, being one of the Principal Foundations of her Wealth', did not admit foreign-built ships to the freedom of English ports. Foreign owners and foreign bottoms were both excluded. The draft Fifth Article proposed that foreign-built ships wholly owned by Scottish owners were to be deemed ships of the build of Great Britain; if, however, there was a foreign part-owner (and this was common in 'the Shipping employ'd on the South-East of Scotland') they were still to be treated as foreign bottoms. Defoe suggests a compromise, that a vessel should qualify as Scottish if the major part (in terms of value) belonged to Scottish owners at the time of the Treaty. It was not adopted.