[BAILEY, Samuel]
The Rationale of Political Representation. By the author of essays on the formation of opinions, &c., &c.
London: R. Hunter. 1835.
8vo, pp. vi, [2, advertisement]; a good copy in contemporary calf-backed marbled boards, spine decorated gilt in compartments, extremities rubbed, French armorial bookplate to front pastedown.
£550

Approximately:
US $773
€629
First edition. The Rationale… examines many aspects of political representation, from chapters on the 'Grounds of Preference for a Representative Government' to a 'Discussion of Changes in Political Institutions'. Alongside this extended treatise there are two further supplementary essays: on political equality and on rights. Referencing the 'successful operation of representative governments' in England and 'in a still more striking manner' in America, Bailey argues that this state will naturally extend over many other countries (p. 1). Thus, Bailey argues that his discussion of the objects and capabilities of representative government has great merit: 'When it is considered what an important influence political representation is likely to have on the future destiny of the world, every one will perceive how desirable it is, that the system should be thoroughly examined, its merits placed on their proper ground, and the reasons for its various arrangements clearly exhibited' (p. 11). This work was later reviewed by John Stuart Mill in Essays on Politics and Society. The supplementary essay on political equality argues that 'political power can be properly conferred for no other purpose than the common weal' and his work 'On Rights' discusses the way that rights have been incorrectly defined by Burke and Bentham: 'the world is yet very far from being aware of the immense importance of precise phraseology.' (p. 418). 'The politics displayed in these works are those of a moderate utilitarian radical with a strong objection to state interference.' (DNB).
You may also be interested in...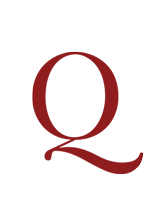 SAY, Léon.
[cover title: ] La Société coopérative est la meilleure des caisses d'épargne.
First edition. Léon Say (1826–1896), grandson of Jean-Baptiste Say, 'became one of the most prominent statesmen of the French Third Republic. He served as Finance Minister from 1872 to 1879, and again in 1882, overseeing the largest financial operation of the century – payment of war reparations in Germany. His financial policies were directed toward a decrease in public expenditures and the removal of barriers to internal trade. A brilliant speaker and debater, he railed against socialism from the left and protectionism from the right … Upon leaving the Cabinet, Say returned to his seat in parliament, assuming the leadership of the free trade party. He was at one time considered for the presidency of the republic, but was gradually set apart from his constituency by a rising tide of radicalism' (The New Palgrave).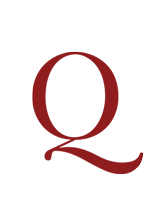 PALEY, William.
Caution recommended in the use and application of scripture language. A sermon preached July 15, 1777, in the Cathedral Church of Carlisle, at the visitation of the Right Reverend Edmund, Lord Bishop of Carlisle.
First edition. A sermon (on 2 Peter iii, vv. 15–16) preached by Paley, author of the celebrated Evidences of Christianity (1785), at the invitation of Edmund Law, Bishop of Carlisle. 'Paley's connection with the Law family greatly advanced his clerical career. He regularly spent vacations with John Law while they were Cambridge fellows, and they once met John Wilkes on one of their excursions to Bath and enjoyed an evening with him. Paley's "long and faithful friendship" with Law was acknowledged in the dedication to Horae Paulinae (1790). In 1777 Paley was invited to preach the visitation sermon in Carlisle Cathedral for Edmund Law' (Oxford DNB).