BARDUZZI, Bernardino.
A Letter in Praise of Verona [1489]. In the original Latin Text with an English Translation by Betty Radice.
Verona, [Officina Bodoni,] 1974.
Tall 8vo., pp. 55, [3]; printed in blue, yellow, red and black on hand-made paper; a fine copy, in the original quarter vellum, blue Roma paper sides, spine and top edge gilt; blue slipcase, slightly faded.
£375

Approximately:
US $474
€416
Added to your basket:
A Letter in Praise of Verona [1489]. In the original Latin Text with an English Translation by Betty Radice.
First edition, No. 34 of 150 copies: an elegant facsimile reprint of one of Verona's rarest incunables. Barduzzi's eulogistic letter to Giovanni Nesi was first printed in 1489 by Paulus Fridenperger. The Latin text is followed here by an English translation and a biographical postscript by Giovanni Mardersteig, head of the Officina Bodoni. The colour ornaments are reproduced from those of Felice Feliciano, one of the most important calligraphers of his day, taken from his manuscripts of the 1460s. Mardersteig and Schmoller 190.
You may also be interested in...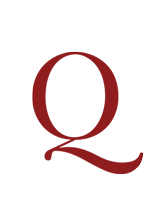 THE SIEGE OF 'S-HERTOGENBOSCH'WORTHY OF READING' JORNALL.
A Jornall of certaine principall Passages in and before the Towne of S'hertogenbosh, from the 18 of August till the 1. of September, at what time they fell to Capitulation concerning the Rendition of the Towne. Whereunto is added, a Sermon made by the Bishop of S'hertogenbosh in S. Johns Church, (before the Towne was rendered), to appease the Burgers and Inhabitants, which were in an Uprore. [Followed by:]
Articles agreed upon and concluded betweene the victorious, excellent, high and mighty Prince and Lord, Frederick Henry, Prince of Orange, Count of Nassaw, &c. on the one part, and the vanquished Towne of S'hertogenbosh on the other Side ... worthy of Reading.
First edition. The fortified Catholic town of 's-Hertogenbosch ('the Duke's forest') in Brabant in the southern Netherlands had endured as a Habsburg stronghold since the middle of the sixteenth century despite attempts by successive Princes of Orange to bring it under the rule of the Protestant United Provinces. The fortress, protected by the rivers Dommel and Aa, had long been considered unassailable, until in 1629, in the Thirty Years War, it was finally conquered by Frederick Henry, Prince of Orange, by building dykes on the rivers and draining the marshes so that assault by land was possible. A Jornall reports the siege to the end of August, Articles prints the terms of surrender reached on 4 September.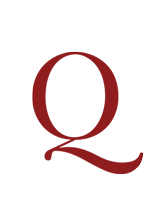 SOCIAL UNREST COLERIDGE, Samuel Taylor.
"Blessed are ye that sow beside all Waters!" A Lay Sermon, addressed to the higher and middle Classes, on the existing Distresses and Discontents …
First edition of Coleridge's second 'Lay Sermon', addressing the social unrest that followed the end of the Napoleonic Wars, published in March 1817. A third intended 'sermon', to be addressed to the lower classes, was never in fact completed.