BARDUZZI, Bernardino.
A Letter in Praise of Verona [1489]. In the original Latin Text with an English Translation by Betty Radice.
Verona, [Officina Bodoni,] 1974.
Tall 8vo., pp. 55, [3]; printed in blue, yellow, red and black on hand-made paper; a fine copy, in the original quarter vellum, blue Roma paper sides, spine and top edge gilt; blue slipcase, slightly faded.
£375

Approximately:
US $460
€426
Added to your basket:
A Letter in Praise of Verona [1489]. In the original Latin Text with an English Translation by Betty Radice.
First edition, No. 34 of 150 copies: an elegant facsimile reprint of one of Verona's rarest incunables. Barduzzi's eulogistic letter to Giovanni Nesi was first printed in 1489 by Paulus Fridenperger. The Latin text is followed here by an English translation and a biographical postscript by Giovanni Mardersteig, head of the Officina Bodoni. The colour ornaments are reproduced from those of Felice Feliciano, one of the most important calligraphers of his day, taken from his manuscripts of the 1460s. Mardersteig and Schmoller 190.
You may also be interested in...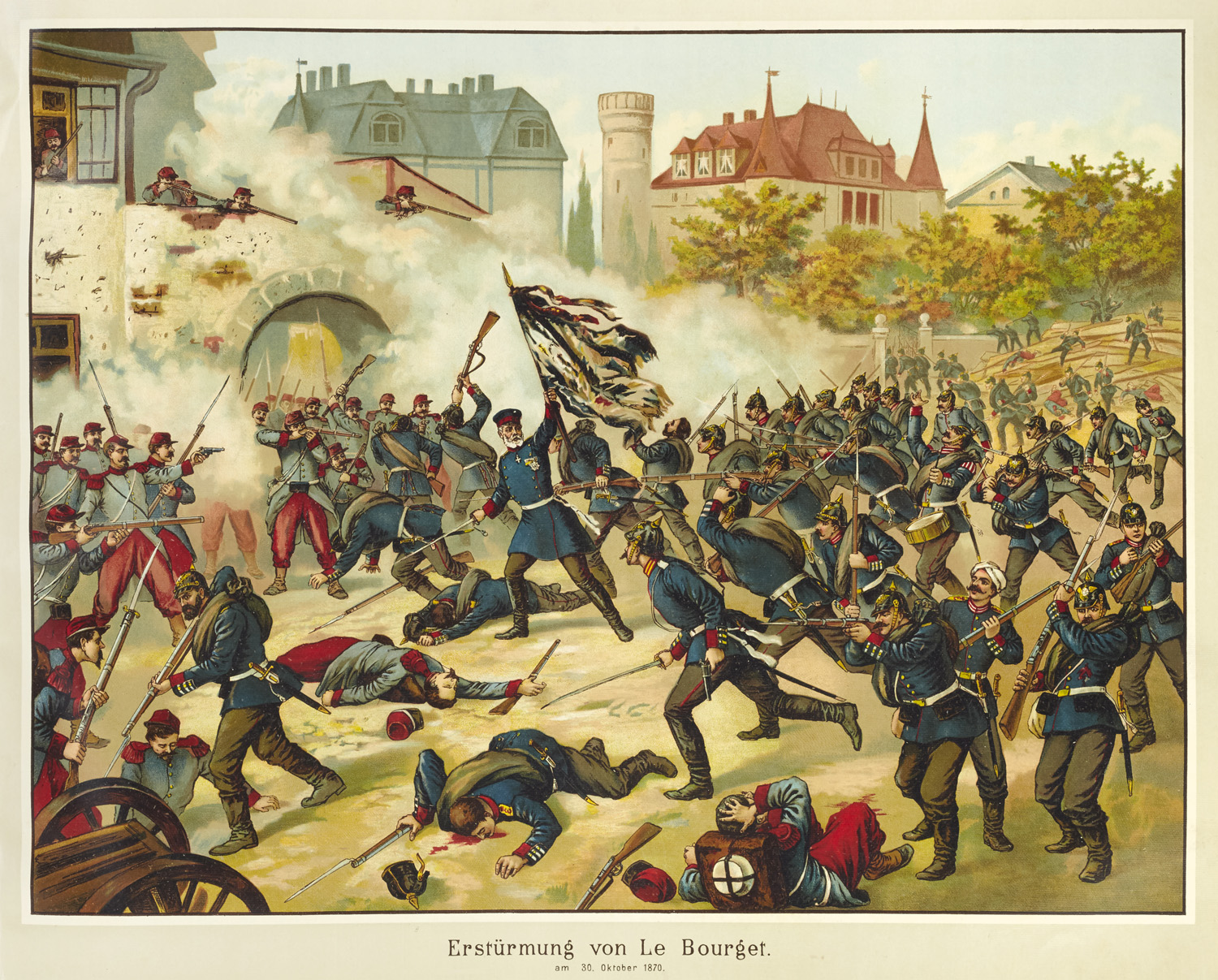 'WIR DEUTSCHEN FÜRCHTEN GOTT UND SONST NICHTS AUF DER WELT!'STRIKING CHROMOLITHOGRAPHIC PLATES DITTRICH, Max, and Max HENZE, artist.
Der Deutsch-Französische Krieg 1870 und 1871. Gedenk-Blätter in Wort und Bild an die Ehrentage der deutschen Nation.
Fortieth edition and 25th anniversary 'Jubel-Ausgabe'. This lavishly-illustrated account of the Franco-Prussian War was published to commemorate the twenty-fifth anniversary of this conflict that was, in retrospect, a harbinger of the political and military turmoil of the following century: 'the kingdom of Prussia and her German allies totally destroyed the military power of Imperial France. For nearly eighty years the defeated nation had given the law in military matters to Europe, whereas the victor, ten years earlier, had been the least of the continent's major military powers. Within a month Prussia established a military pre-eminence and a political hegemony which made the unification of Germany under her leadership a matter of course, and which only an alliance embracing nearly every major power in the world was to wrest from her half a century later' (M. Howard, The Franco-Prussian War (London: 1961), p. 1).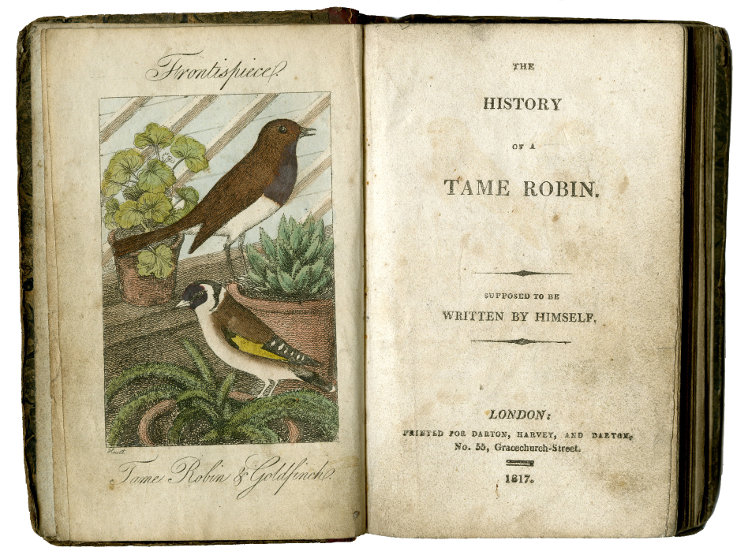 [KEENE, Marian].
The History of a tame Robin. Supposed to be written by Himself.
First and only edition. The tame Robin recalls a life of adventure enriched by human and avian friendships. A childhood spent in a school-room helped him attain 'a sufficient knowledge of literature to relate my adventures'. His life, though happy, is not without its vicissitudes: he loses a close friend, Goldey the goldfinch, to a bird of prey and spends a disconcerting time in the ownership of a spoilt child who starves sparrows to death.