BARDUZZI, Bernardino.
A Letter in Praise of Verona [1489]. In the original Latin Text with an English Translation by Betty Radice.
Verona, [Officina Bodoni,] 1974.
Tall 8vo., pp. 55, [3]; printed in blue, yellow, red and black on hand-made paper; a fine copy, in the original quarter vellum, blue Roma paper sides, spine and top edge gilt; blue slipcase, slightly faded.
£375

Approximately:
US $478
€411
Added to your basket:
A Letter in Praise of Verona [1489]. In the original Latin Text with an English Translation by Betty Radice.
First edition, No. 34 of 150 copies: an elegant facsimile reprint of one of Verona's rarest incunables. Barduzzi's eulogistic letter to Giovanni Nesi was first printed in 1489 by Paulus Fridenperger. The Latin text is followed here by an English translation and a biographical postscript by Giovanni Mardersteig, head of the Officina Bodoni. The colour ornaments are reproduced from those of Felice Feliciano, one of the most important calligraphers of his day, taken from his manuscripts of the 1460s. Mardersteig and Schmoller 190.
You may also be interested in...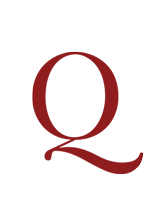 WILLIS, George Brandor.
View of Bayonne, taken from the sand hills on the left of the Adour, when occupied by the British forces on the 12 of March 1814, by Lieutenant George B. Willis, of the Royal Artillery. Dedicated with permission to the Rt. Hon. Earl Mulgrave, Master General of the Ordnance, &c. &c. &c. This print is intended to commemorate the illustrious return of Field Marshal the Duke of Wellington, and that proud period, when after a glorious career of victory, and the deliverance of Spain and Portugal by British valour and perseverance, the English standard was planted before the walls of Bayonne, and the legitimate sovereign of France recalled to add his seal to the general peace of Europe!
On his return from the Peninsular campaign, Wellington first took his seat in the House of Lords and was officially welcomed by the Queen at Buckingham House on 28 June, four days after the publication of this tribute by Edward Orme.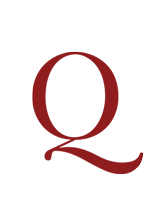 THE UFFINGTON HORSE WISE, Francis.
A Letter to Dr Mead concerning some Antiquities in Berkshire, particularly shewing that the White Horse, which gives its name to the Vale, is a Monument of the West-Saxons, made in Memory of a great Victory obtained over the Danes A. D. 871 … . [With:]
First editions. A Letter to Dr Mead was the first serious archaeological study of the Uffington White Horse. Francis Wise, Keeper of the Archives at Oxford University and later a friend of Samuel Johnson, contends that the horse, which he eulogises as a work of art, had Saxon origins, because of the common use of horse motifs in Saxon decoration. His most enduring antiquarian contribution, however, is to link the nearby long barrow Wayland's Smithy to the legendary Saxon figure Weland.