BARDUZZI, Bernardino.
A Letter in Praise of Verona [1489]. In the original Latin Text with an English Translation by Betty Radice.
Verona, [Officina Bodoni,] 1974.
Tall 8vo., pp. 55, [3]; printed in blue, yellow, red and black on hand-made paper; a fine copy, in the original quarter vellum, blue Roma paper sides, spine and top edge gilt; blue slipcase, slightly faded.
£375

Approximately:
US $500
€414
Added to your basket:
A Letter in Praise of Verona [1489]. In the original Latin Text with an English Translation by Betty Radice.
First edition, No. 34 of 150 copies: an elegant facsimile reprint of one of Verona's rarest incunables. Barduzzi's eulogistic letter to Giovanni Nesi was first printed in 1489 by Paulus Fridenperger. The Latin text is followed here by an English translation and a biographical postscript by Giovanni Mardersteig, head of the Officina Bodoni. The colour ornaments are reproduced from those of Felice Feliciano, one of the most important calligraphers of his day, taken from his manuscripts of the 1460s. Mardersteig and Schmoller 190.
You may also be interested in...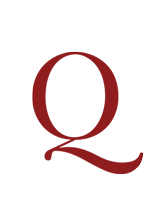 SHERIDAN, Richard Brinsley.
The Speech … in the House of Commons, (8th December 1802) on the Motion for the Army Establ shment (sic, the i has dropped out) for the ensuing Year.
First edition of Sheridan's impressive speech on the army estimates, in support of funding precautions against Buonaparte's aggression – 'the crisis in which we are placed … so big with tremendous importance, so pregnant with mighty difficulties, so full of apprehensions and dangers ….' 'I have heard instances, Sir, where mounting wooden guns upon a fort has produced the same security as if there had been real ones. But unluckily in this instance for us, by our constitutional form of proceeding, our whole force must be known: we cannot pass upon an enemy wooden guns, and an army at Brentford. If we vote no force, an enemy will know we have none ….'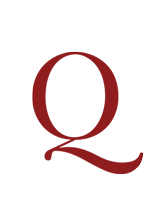 WILLIS, George Brandor.
View of Bayonne, taken from the sand hills on the left of the Adour, when occupied by the British forces on the 12 of March 1814, by Lieutenant George B. Willis, of the Royal Artillery. Dedicated with permission to the Rt. Hon. Earl Mulgrave, Master General of the Ordnance, &c. &c. &c. This print is intended to commemorate the illustrious return of Field Marshal the Duke of Wellington, and that proud period, when after a glorious career of victory, and the deliverance of Spain and Portugal by British valour and perseverance, the English standard was planted before the walls of Bayonne, and the legitimate sovereign of France recalled to add his seal to the general peace of Europe!
On his return from the Peninsular campaign, Wellington first took his seat in the House of Lords and was officially welcomed by the Queen at Buckingham House on 28 June, four days after the publication of this tribute by Edward Orme.