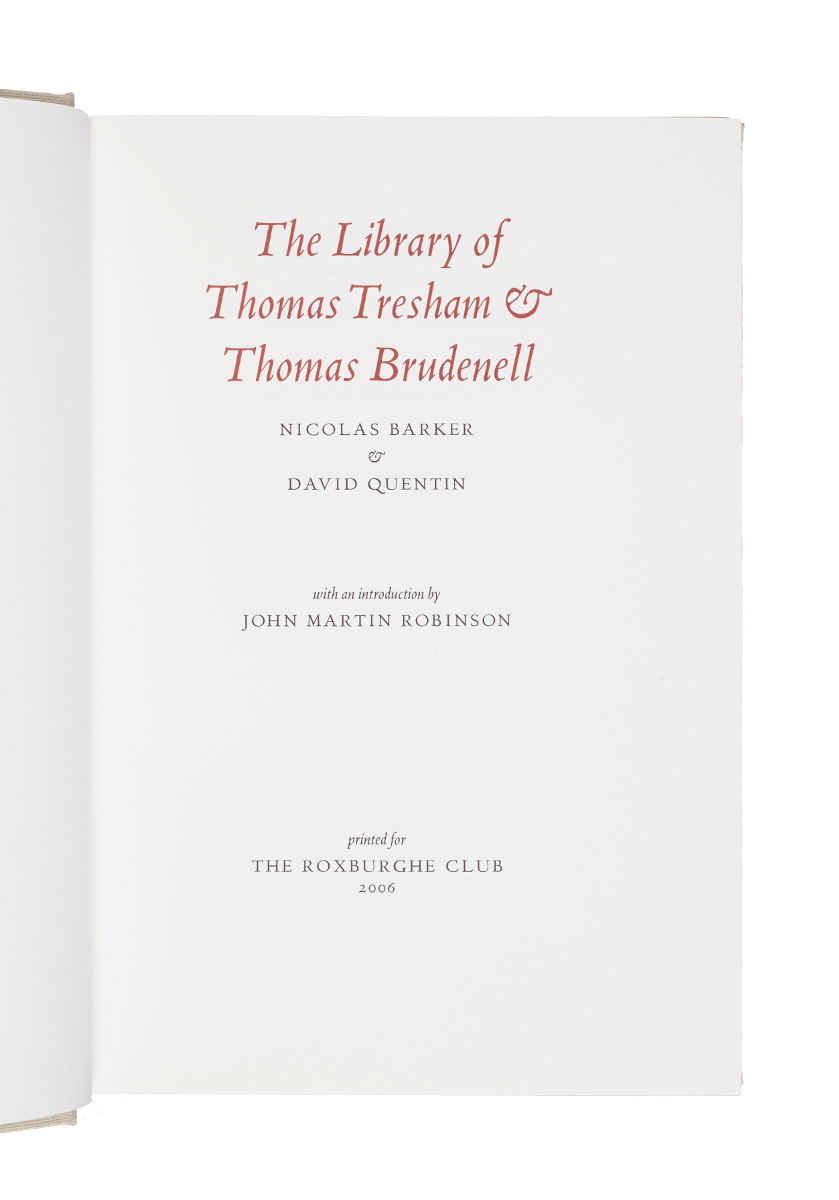 BARKER, Nicolas, and David QUENTIN.
The Library of Thomas Tresham and Thomas Brudenell. With an introduction by John Martin Robinson.
The Roxburghe Club, 2006.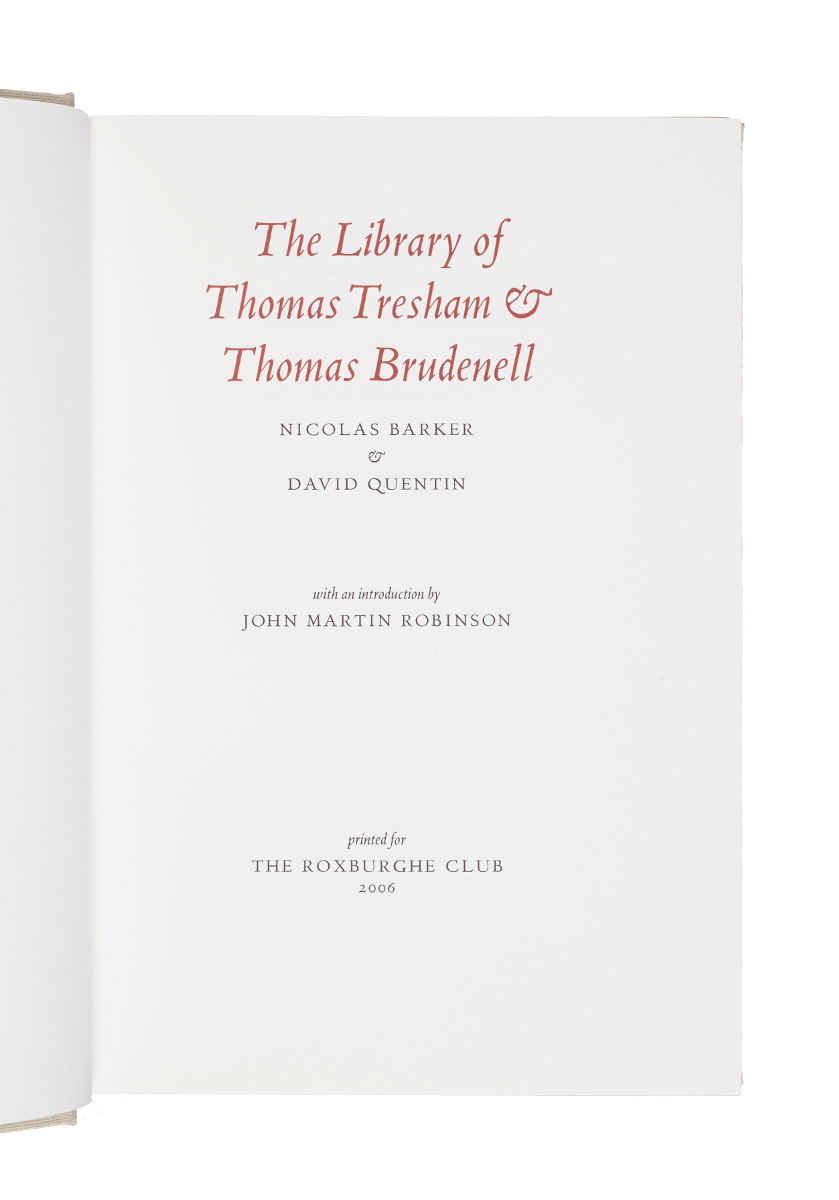 Added to your basket:
The Library of Thomas Tresham and Thomas Brudenell. With an introduction by John Martin Robinson.
Sir Thomas Tresham (1543–1605) remains best-known for his buildings, especially the market house at Rothwell, the Triangular Lodge at Rushton and Lyveden New Bield. His library, one of the largest in England of its time, has hitherto attracted comparatively little interest. Now, as a result of a careful examination of both the portion of the library which has been preserved at Deene Park in Northamptonshire by the descendants of Tresham's son-in-law, Thomas Brudenell, and of a manuscript inventory of the original library, Nicolas Barker and David Quentin have provided a detailed picture of the library and the circumstances of its creation.  The catalogue of nearly 2,000 works shows that Tresham owned the latest works on architecture, mathematics, astronomy and science, Catholic theology and devotion, with a wide range of works on history and literature. John Martin Robinson's introduction gives much information on Tresham's family and his patronage of architecture.
You may also be interested in...
VALENTINELLI, Giuseppe.
Specimen bibliographicum de Dalmatia et agro Labeatium ... pro praefecto Bibliothecae S. Marci Venetiarum.
First edition of this bibliography of works on Dalmatia (Croatia) and Montenegro by the librarian and bibliographer Giuseppe Valentinelli (1805–1874), dedicated to Frederick Augustus II of Saxony.
FREEMAN, Arthur.
Bibliotheca Fictiva: a Collection of Books and Manuscripts Relating to Literary Forgery 400 BC – AD 2000.
An inventory of books and manuscripts relating to literary forgery. Spanning some twenty-four centuries, the book seeks also to define and describe the controversial genre it represents. Individual entries offer specific commentary on the forgers and their work, their exposers and their dupes. A broad prefatory overview surveys the entire field in its topical, historical, and national diversity.