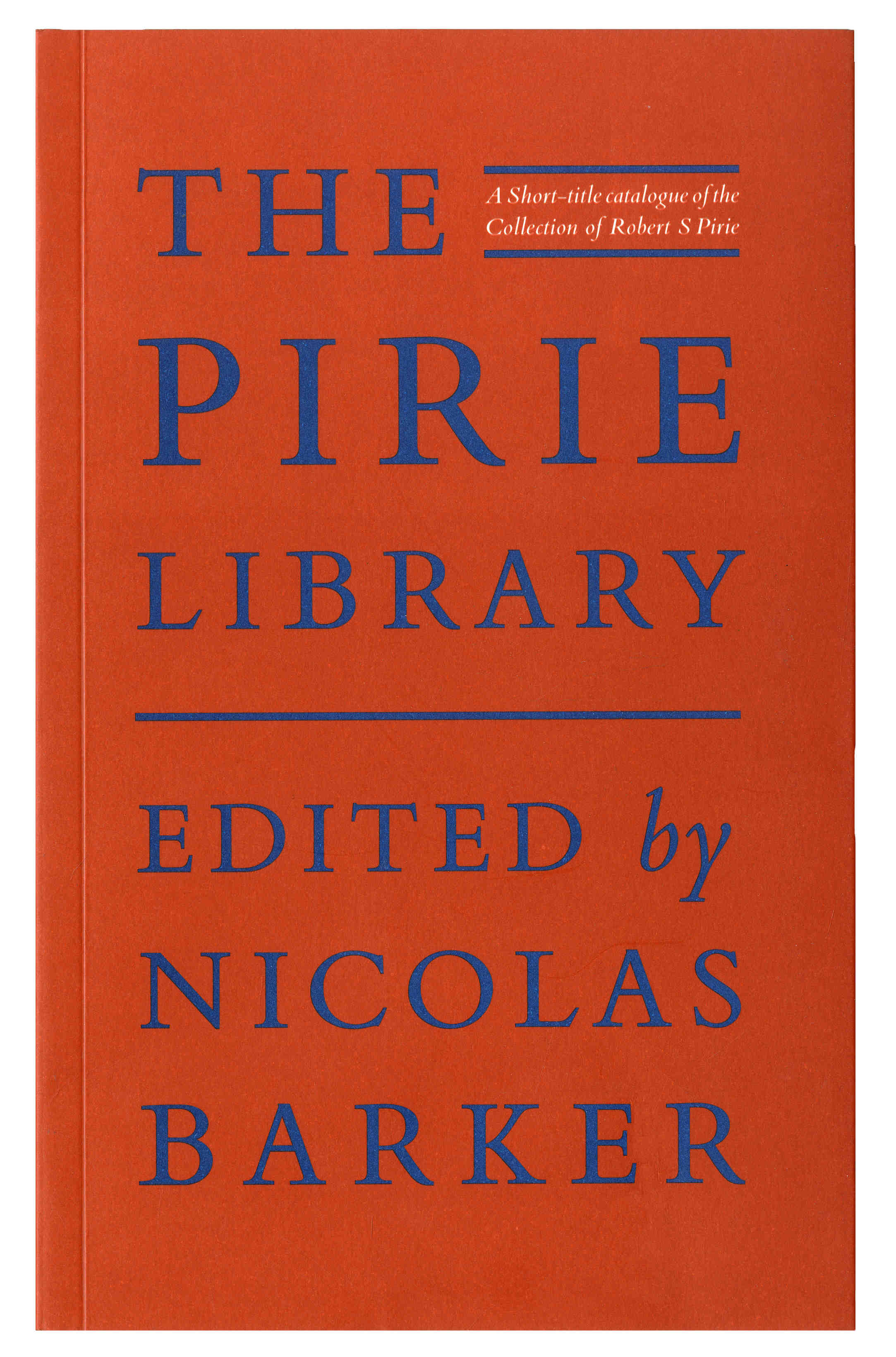 BARKER, Nicolas, ed.
The Pirie Library. A Short-Title Catalogue of the Collection of Robert S Pirie.
London, Bernard Quaritch Ltd, 2019.
8vo (222 x 140 mm), pp. 96; bound in orange stiff card wrappers.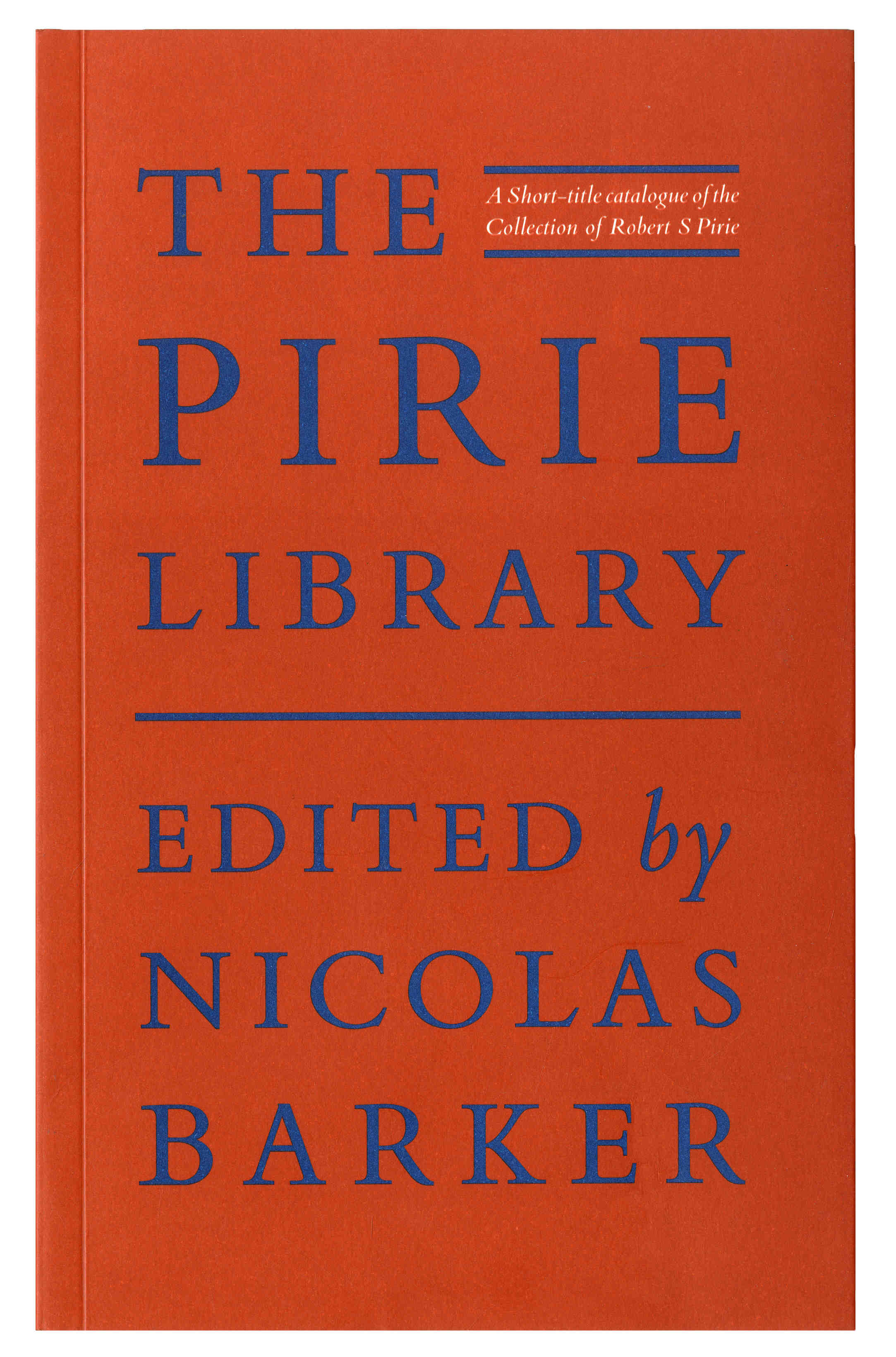 Added to your basket:
The Pirie Library. A Short-Title Catalogue of the Collection of Robert S Pirie.
The library of Robert S Pirie, 'one of the finest private libraries of English literature, not just of our time but of all time' (James Stourton), was sold at Sotheby's New York on 2-4 December 2015. This account is based on Sotheby's catalogue of the sale, and augmented by Mr Pirie's acquisition cards and information supplied by Irene Adams. It contains indexes of provenances, sources, bindings, armorials and devices, & a list of prices, along with a preface and memoir by Nicolas Barker, and recollections by Nicholas Poole-Wilson.

ISBN 978-0-9955192-2-0

You may also be interested in...
KERSHMAN, Andrew.
Book Lovers' London.
Fifth edition. Book Lovers' London has established itself as an essential reference tool for those wanting to enjoy the literary delights of the capital. It contains reviews of over six hundred bookshops, including Quaritch.
A LARGE-PAPER COPY IN A CONTEMPORARY MOROCCO BINDING RERESBY, Sir John, Bt.
The Travels and Memoirs of Sir John Reresby ... The Former (now First Published) Exhibiting a View of the Governments and Society in the Principal States and Courts of Europe, during the Time of Cromwell's Usurpation; the Latter Containing Anecdotes, and Secret History of the Courts of Charles II. and James II.
First illustrated edition of the memoirs and first publication of 'The Travels', large-paper copy. The politician, traveller and writer Reresby (1634-1689) was the son of the royalist Sir John Reresby, Bt (c. 1611-1646), who had been created a baronet by Charles I, and, like his father, the younger Reresby 'remained loyal to the Stuarts throughout his political career. He was to rise from relative obscurity to become a prominent local politician and a point of contact between local and national affairs' (ODNB).