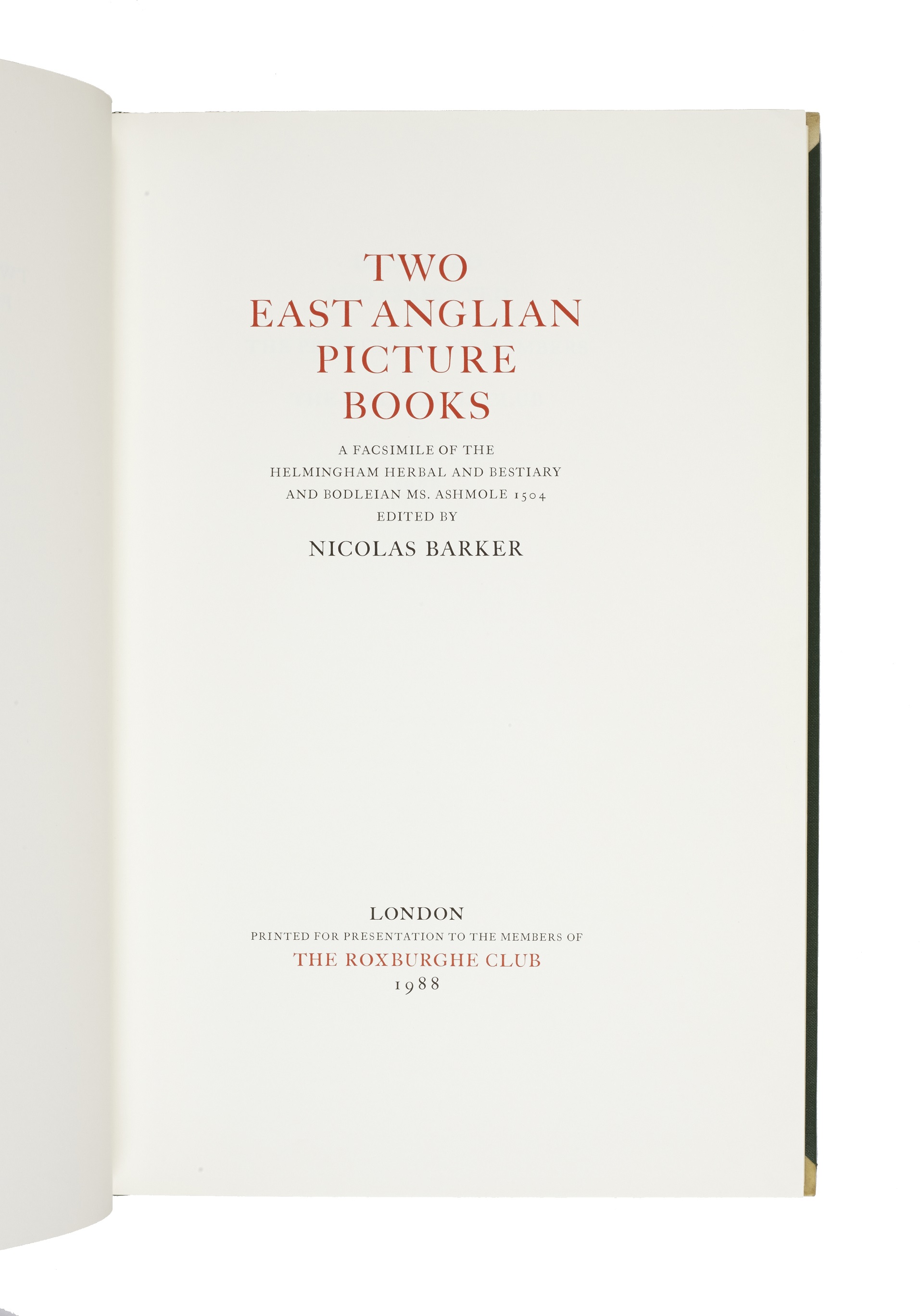 BARKER, Nicolas, ed.
Two East Anglian Picture Books. A facsimile of the Helmingham Herbal and Bestiary and Bodleian MS. Ashmole 1504.
The Roxburghe Club, 1988.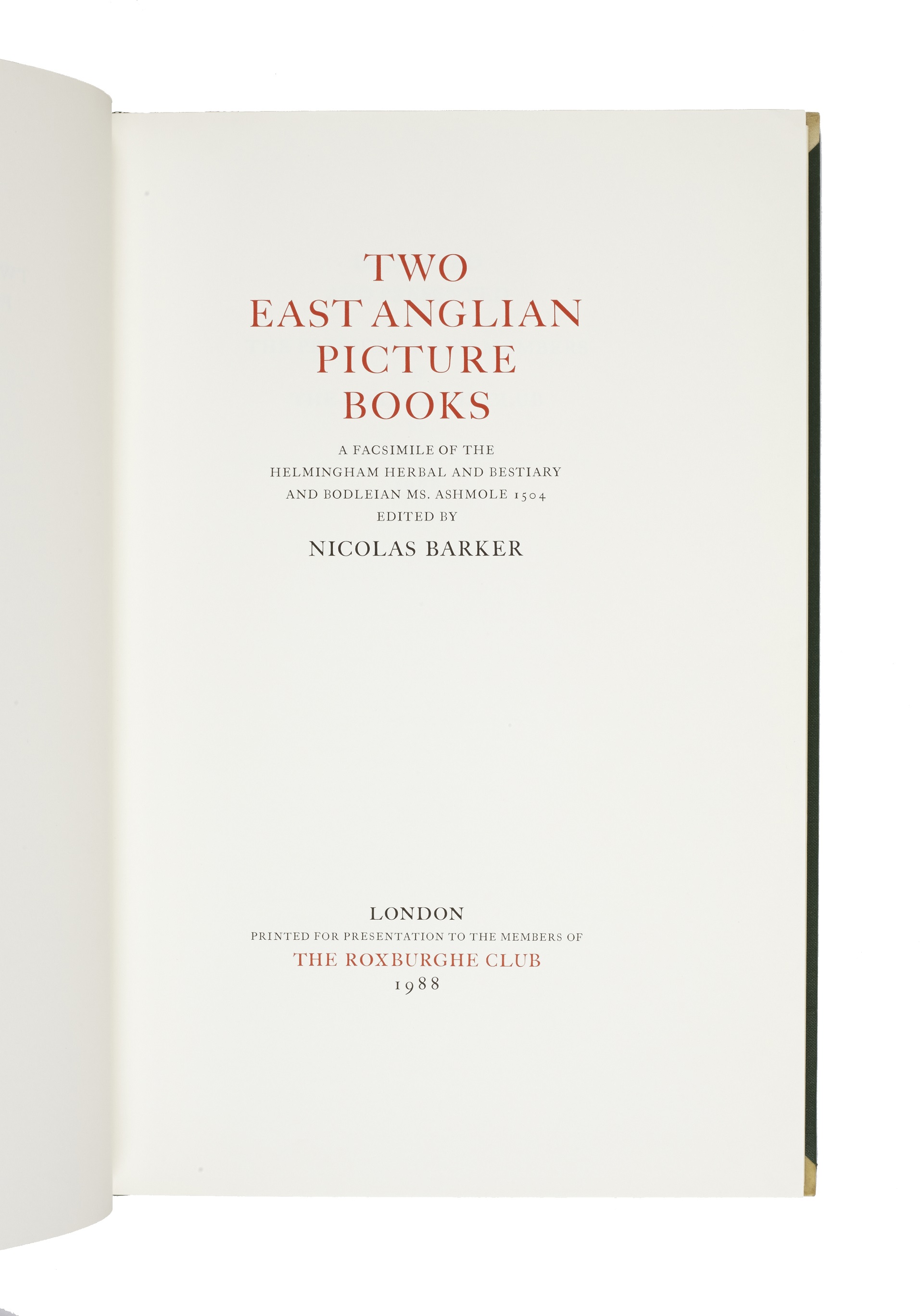 Added to your basket:
Two East Anglian Picture Books. A facsimile of the Helmingham Herbal and Bestiary and Bodleian MS. Ashmole 1504.
Full-size colour facsimiles of two extraordinary, and almost identical, medieval picture books containing a total of 98 pictures of flowers and trees and 58 of birds and animals together with a variety of other material (ornamental alphabets, drawings of coats of arms, household gear, embroidery patterns, landscapes and grotesques) representing the full range of medieval ornament.

Nicolas Barker's wide-ranging introductory text examines the precise relationship between the two manuscripts, their purpose and provenance, the extent of the naturalism of their images, and connections with the other arts. The text is amplified with 61 black and white plates, and with a map and diagrams.
You may also be interested in...
YOUNG, Donald, ed., with a biographical commentary by.
The Search for the Source of the Nile. With a preface by Quentin Keynes.
Correspondence between Captain Richard Burton, Captain John Speke and others, from Burton's unpublished East African Letter Book; together with other related letters and papers in the collection of Quentin Keynes, now printed for the first time.  The letters selected for this collection, spanning the years 1854 to 1864, vividly present the unfolding drama of the search for the source of the Nile, one of the most dramatic and important events in nineteenth-century geography. Nineteen letters have been transcribed directly from Burton's Letter Book, and the others were collected individually by Quentin Keynes from far-flung corners of the world.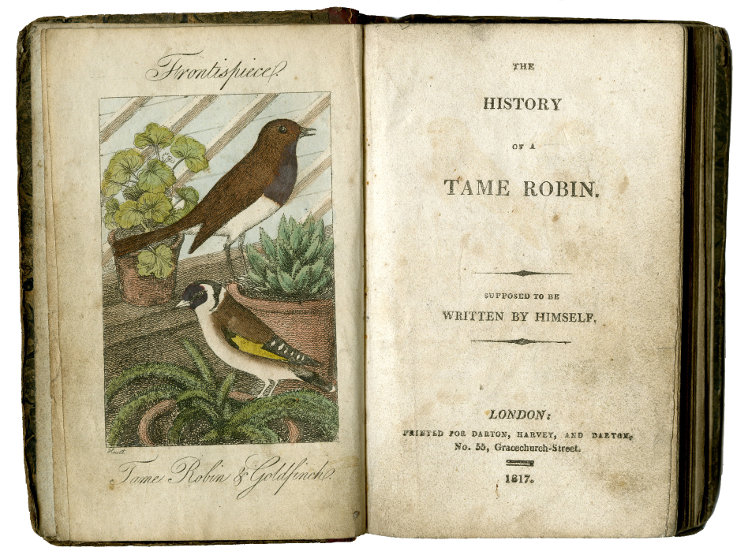 [KEENE, Marian].
The History of a tame Robin. Supposed to be written by Himself.
First and only edition. The tame Robin recalls a life of adventure enriched by human and avian friendships. A childhood spent in a school-room helped him attain 'a sufficient knowledge of literature to relate my adventures'. His life, though happy, is not without its vicissitudes: he loses a close friend, Goldey the goldfinch, to a bird of prey and spends a disconcerting time in the ownership of a spoilt child who starves sparrows to death.