BARONE, Giuseppe.
IA-Z Pam, le baton du muet, (traduit du chinois)... extrait du muséon.
Louvain, Ch. Peeters, 1882.
8vo, pp. 8; slightly creased but a very good copy in fragile pink printed wrappers, spine worn; presentation inscription in Italian from the author to 'illustrissimo Orientalisto Prof. Italo Pizzi'.
£250

Approximately:
US $342
€282
Added to your basket:
IA-Z Pam, le baton du muet, (traduit du chinois)... extrait du muséon.
First separate edition, rare (apparently one other copy known), almost certainly printed for presentation, of this transliteration of a Chinese play with parallel French translation, which first appeared in the French journal Muséon. Barone's article seeks to introduce a French audience to the great compositions of Chinese literature, presenting the categories of history, mythology, and ethnology, extolling their importance in providing a detailed view into 'the private life of the Chinese'. The booklet outlines contemporary Chinomania, noting that across the world intellectuals seek to learn Chinese works by heart. Indeed, those lucky enough to have journeyed to China delight in the 'recitations so full of grace which they heard in the hotels and other public places'. Barone argues for the influence of Chinese literature on Western authors, even making an eccentric case for the influence of Chinese verse in Alexander Pope's translations of Homer, quoting in evidence one of the poet's entirely monosyllabic couplets.

The pamphlet goes on to recount the tale of a dumb man who attends court, but who cannot articulate his grievance. The ingenious magistrate lays a series of traps to discover that 'the mute Shi' has been wronged by a brother at court who stole his inheritance. The brother is fooled into acknowledging their fraternal relationship, and is in turn furiously denounced as 'a wicked man', while the dumb man recovers his property.
COPAC lists two copies at Cambridge UL, but both with the same classmark.
You may also be interested in...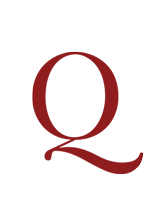 [LILBURNE, John.]
A Declaration of the Lords and Commons assembled in Parliament, with their resolution that if Captaine Catesby, Captaine Lilborne, Captaine Vivers, on any others, which are or shall be taken prisoners, by his Majesties army, shall be put to death … the like punishment shall be inflicted … upon such prisoners, as have bin or shall bee taken by the forces raised by authority of both Houses of Parliament …
First edition, the scarcer of two printings (10 in ESTC), with a border of printer's tools on the title-page.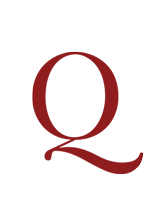 PIOZZI, Hester Lynch.
British Synonymy; or, an Attempt at regulating the Choice of Words in familiar Conversation. Inscribed, with Sentiments of Gratitude and Respect, to such of her foreign Friends as have made English Literature their peculiar Study … In two Volumes …
First edition of a fascinating collection of short essays on synonyms, intended as a help to her husband and his foreign friends. Mrs. Piozzi began work on her Synonymy in early 1792, and by August was hard at the grindstone: 'ten pages o' Day copying, besides a little Composition now and then to stretch and swell … I should like to make it two thin Octavos like Brown's Estimate and sell it like Merlin as dear as I can' (letter to Queeney of 22 August). Through her friend Arthur Murphy, the Robinsons eventually offered £300 for the manuscript, requiring 400 pages per volume, and the work, delayed by Mr. Piozzi's gout, appeared in April 1794 (and was devoured by Horace Walpole by the 16th of that month – Hazen 3254).