BARONE, Giuseppe.
IA-Z Pam, le baton du muet, (traduit du chinois)... extrait du muséon.
Louvain, Ch. Peeters, 1882.
8vo, pp. 8; slightly creased but a very good copy in fragile pink printed wrappers, spine worn; presentation inscription in Italian from the author to 'illustrissimo Orientalisto Prof. Italo Pizzi'.
£250

Approximately:
US $343
€292
Added to your basket:
IA-Z Pam, le baton du muet, (traduit du chinois)... extrait du muséon.
First separate edition, rare (apparently one other copy known), almost certainly printed for presentation, of this transliteration of a Chinese play with parallel French translation, which first appeared in the French journal Muséon. Barone's article seeks to introduce a French audience to the great compositions of Chinese literature, presenting the categories of history, mythology, and ethnology, extolling their importance in providing a detailed view into 'the private life of the Chinese'. The booklet outlines contemporary Chinomania, noting that across the world intellectuals seek to learn Chinese works by heart. Indeed, those lucky enough to have journeyed to China delight in the 'recitations so full of grace which they heard in the hotels and other public places'. Barone argues for the influence of Chinese literature on Western authors, even making an eccentric case for the influence of Chinese verse in Alexander Pope's translations of Homer, quoting in evidence one of the poet's entirely monosyllabic couplets.

The pamphlet goes on to recount the tale of a dumb man who attends court, but who cannot articulate his grievance. The ingenious magistrate lays a series of traps to discover that 'the mute Shi' has been wronged by a brother at court who stole his inheritance. The brother is fooled into acknowledging their fraternal relationship, and is in turn furiously denounced as 'a wicked man', while the dumb man recovers his property.
COPAC lists two copies at Cambridge UL, but both with the same classmark.
You may also be interested in...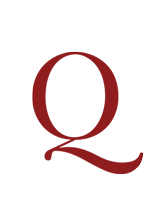 LINNÆAN LEXICON [BERKENHOUT, John].
Clavis anglica Linguæ botanicæ; or, a botanical Lexicon; in which the Terms of Botany, particularly those occurring in the Works of Linnæus, and other modern Writers, are applied, derived, explained, contrasted, and exemplified …
First edition, dedicated to John Hope of the University of Edinburgh, and written with the assistance of Arthur Lee of Virginia, winner of the Hope Medal in 1763.
FUHRMANN, Ernst.
China. Erster Teil: Das Land der Mitte.
First edition of two of the most celebrated works on Chinese religious architecture, published as volumes IV and V of Geist, Kunst und Leben Asiens, with hundreds of pictures of temples and Buddhist sculptures, some of which are now lost. The second volume deals in particular with the Lingyan Temple complex (靈巖寺), a Buddhist temple located in Changqing District, Jinan, and one of the main temples in China during the Tang and Song dynasties, famous for its Thousand Buddha Hall which houses forty painted clay life-size luohan statues from the Song dynasty.