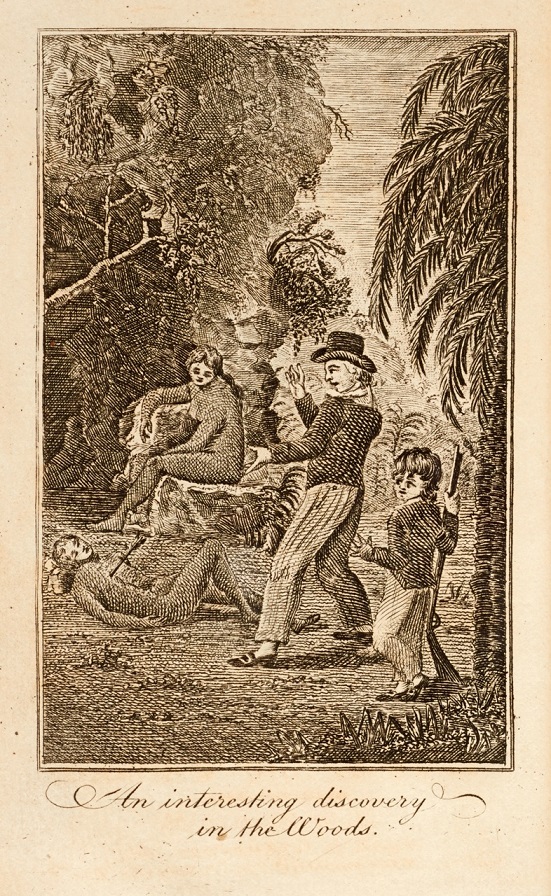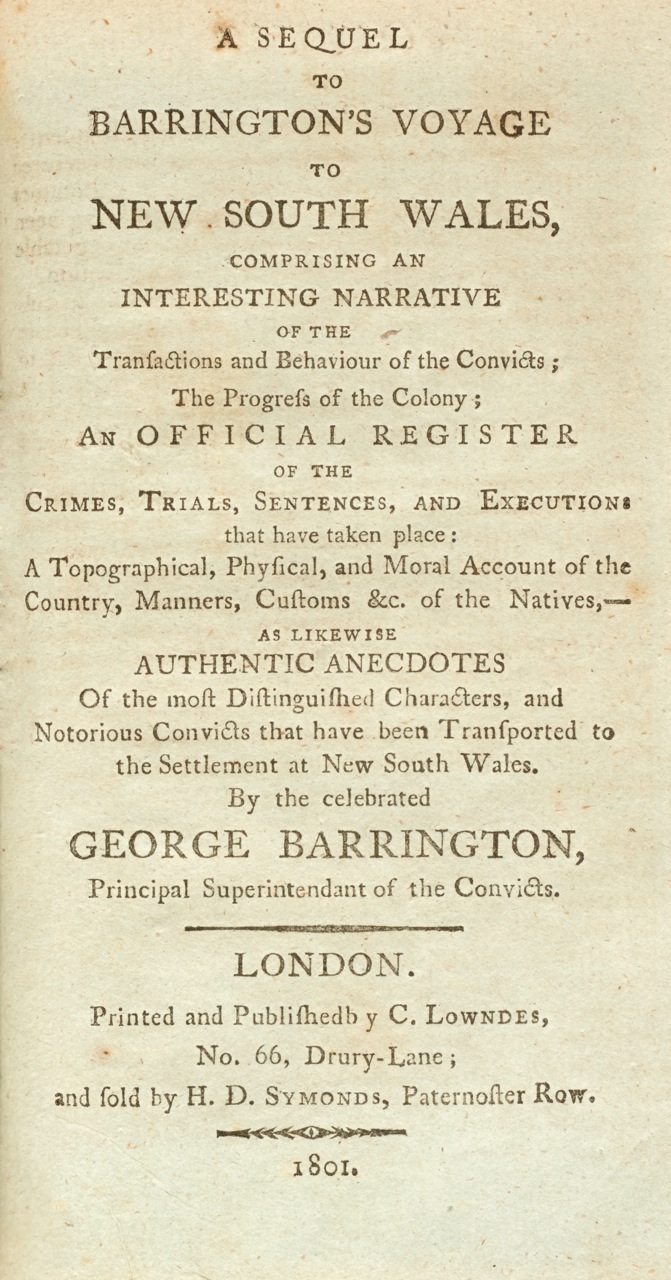 BARRINGTON, George.
A Voyage to Botany Bay with a Description of the Country, Manners, Customs, Religion, &c. of the Natives by the Celebrated George Barrington. To which is Added his Life and Trial.
London, C. Lowndes for H.D. Symonds, [c. 1800-1802, A1 watermarked '1800'].
[bound with:]

G. BARRINGTON. A Sequel to Barrington's Voyage to New South Wales. London, C. Lowndes for H.D. Symonds, 1801[-1802].

2 volumes bound in one (as issued), 12mo in 6s (175 x 102mm), pp. I: [2], 120; II: [iii]-viii, [5]-88, [6]; engraved frontispiece and title-vignette in I, II printed on grey and white stock; title of I slightly marked, some light offsetting; contemporary sheep-backed, vellum-tipped paper boards, the flat spine gilt in compartments, gilt morocco lettering-piece in one, others with central foliate tools, green silk marker; extremities lightly rubbed and bumped, small losses at head of spine, slip of paper tipped on to upper pastedown, nonetheless a very good copy; provenance: Hordern House, Potts Point, NSW in 2008 (cf. Garvey p. 271).
£875

Approximately:
US $1197
€1021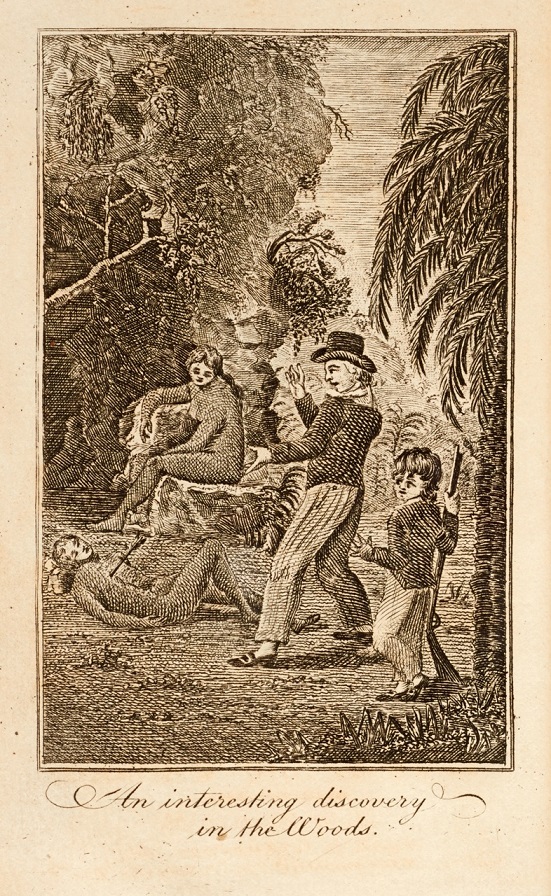 Added to your basket:
A Voyage to Botany Bay with a Description of the Country, Manners, Customs, Religion, &c. of the Natives by the Celebrated George Barrington. To which is Added his Life and Trial.
First and only combined edition, second issue. George Barrington was a 'genteel young Irishman known for his sartorial elegance, his command of the etiquette of romantic sensibility, and for his prowess at picking pockets' (Garvey p. 2). The fascinating contrast between Barrington's charming demeanour and criminal activities drew the attention of the press and the public and, under the sobriquet the 'Prince of Pickpockets', he became a household name in Ireland and England. He continually evaded punishment, but in 1790 Barrington was arrested for the attempted theft of one Henry Hare Townsend's gold watch and chain, and sentenced to seven years' transportation.

Barrington's adventures in transit and upon arrival in New South Wales are just as much the stuff of legend as his pickpocketing career. The principal myth is that Barrington single-handedly foiled a mutiny on board his transport ship and was consequently made superintendent of the convicts. Whilst there was a mutiny during the voyage of the Third Fleet, it was not on Barrington's ship (the Active) but on the Albemarle, and 'superintendent' is an exaggeration of the position he actually attained within the constabulary, which was a law-enforcement service primarily composed of well-behaved convicts (there were too few officers and no free settlers to help maintain order within the colony).

However, the more dramatic version of Barrington's transformation suited the publishers in London, who unscrupulously used his name and notoriety to sell cheap and popular accounts of the newly-established penal colony in New South Wales. Barrington was the perfect figurehead for a new genre, which described the distant and exotic convict-populated colony – the subject of great public curiosity.

These two works by Barrington formed one of the most important sources for the popular perception of Australia in the years immediately after the arrival of the First Fleet. Therefore, they should not be viewed simply as brilliant forgeries that preyed upon the public imagination, but also as 'a series of acts of fabrication, intellectual transgression and commercial opportunism' (Garvey p. 171). The authority with which the Barrington texts were endowed by public rumours and myth-making, embellished and exaggerated by his publishers, gave them a disproportionate influence on the way a hitherto-unknown continent was 'first apprehended by generations of ordinary readers' (op. cit. p. 172). To refer once more to the Monthly Review notice, 'We have here a well-written account of this very singular colony; an amusing sketch of the colony, its soil, produce, native inhabitants, natural history, &c.' (as quoted in The Times, 4 January 1802, p. 2).

N. Garvey, The Celebrated George Barrington (2008) AB21b (combined edition; this copy cited, calling for 6 preliminary pages in Sequel only, numbered to 'viii').
You may also be interested in...
'THERE WILL ALWAYS BE BROTHELS AND PROSTITUTES' [DODD, William.]
An Account of the Rise, Progress, and present State of the Magdalen Charity, with the Rules and List of Subscribers.
First edition of an account of England's first charity for the reformation of prostitutes, with its history, rules, accounts, and a list of its benefactors.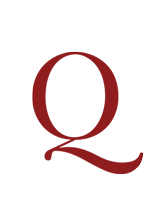 WOLLSTONECRAFT, Mary, and William BLAKE (illustrator).
Mary Wollstonecraft's original Stories, with five Illustrations … with an Introduction by E.V. Lucas.
Later edition of Wollstonecraft's Original Stories, illustrated by William Blake.